International Women's Day, celebrated every year on March 8, is a day to celebrate and honor the women in your life. Be it a mother, wife, sister, friend or neighbor, take a few extra moments on this special day to really show them how much they are cared for and appreciated.
9 Ways to Make International Women's Day Extra Special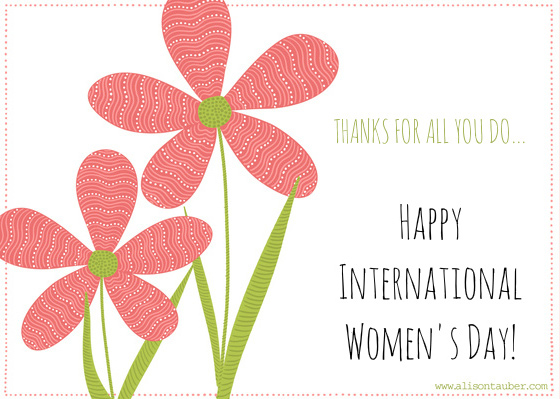 1. Surprise them with a thoughtful e-card. Looking for a simple way to remind them they are on your mind? Break through all the spam and send some love to their inbox with a fun e-card! This is perfect for all types of relationships – just choose an appropriate message or design for your unique recipient, personalize and send!
2. Give them a chance to relax. Book them a well deserved massage, take care of their chores for the day, or simply let them lounge around while you prepare them a full course meal – they deserve it!
3. Share with the world why they are so special. Thanks to the power of social media, is so much easier to get a message out for the entire world (or your social network) to see. Let the world know why they are so special – just make sure they OK this first so as to not embarrass!
4. Throw a party in their honor. Invite friends, family and neighbors over to celebrate those special achievements with a party in their honor! This can be focused on one person or multiple – the point is the celebration! Continue reading →