The series "Back To It" features advice and ideas for celebrating the return to school and the office. In this article, we explore the benefits of desk plants and flowers in the office.
Living green walls and colorful blooms that add a splash of color to an endless sea of gray cubicles. Lush tropical plants lining a reception area. A vase of multicolored tulips making a desk more personal. There's no limit to the ways we can enjoy desk plants and flowers — they are so much more than just eye candy.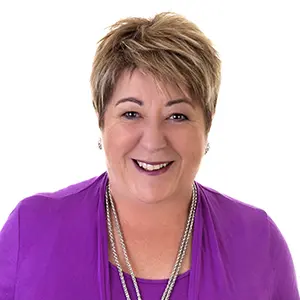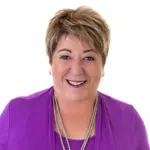 Even just a small bouquet of flowers in your office changes the look of your work environment, which can change the way you feel about working.
Pat Mussieux
Entrepreneur and Business Coach
From cleaning the air and lifting our spirits to brightening up an otherwise dreary space, plants and flowers perform amazing feats and functions to make us work happier and better.
"Even just a small bouquet of flowers in your office changes the look of your work environment, which can change the way you feel about working, " says Pat Mussieux, an entrepreneur and business coach based in Edmonton, Canada, who buys flowers for her office every week.
Here's a look at the myriad psychological, social, and aesthetic benefits to having plants and flowers in the office.
Office plants and flowers improve creativity, problem-solving, and productivity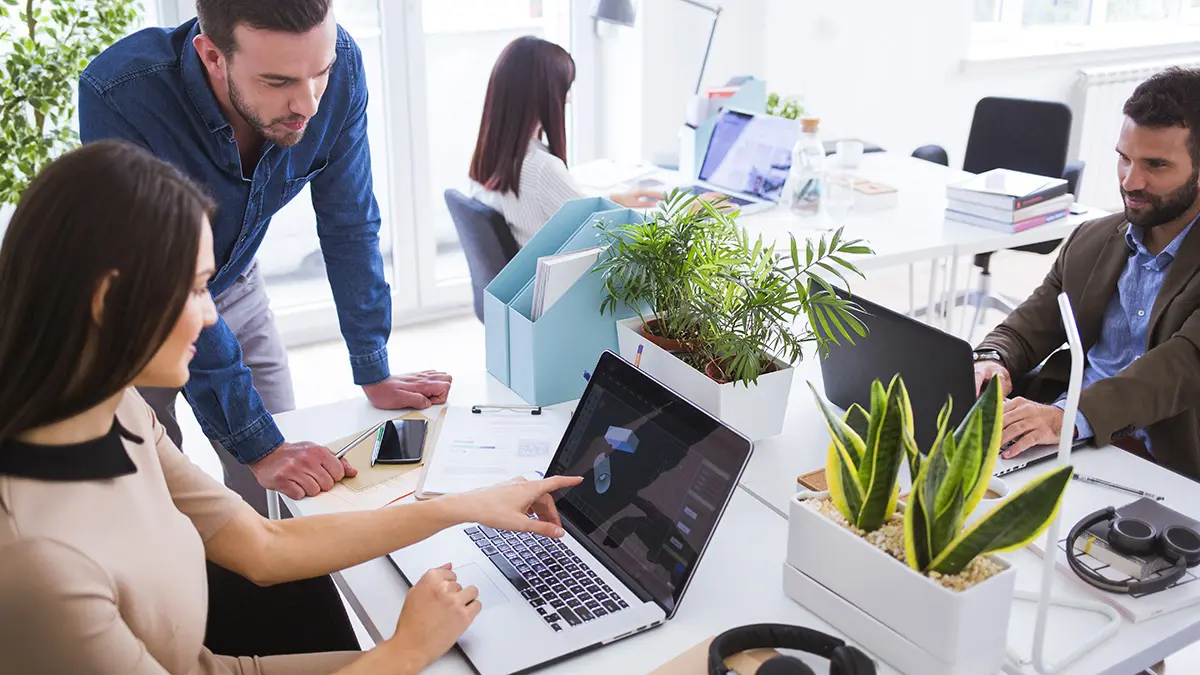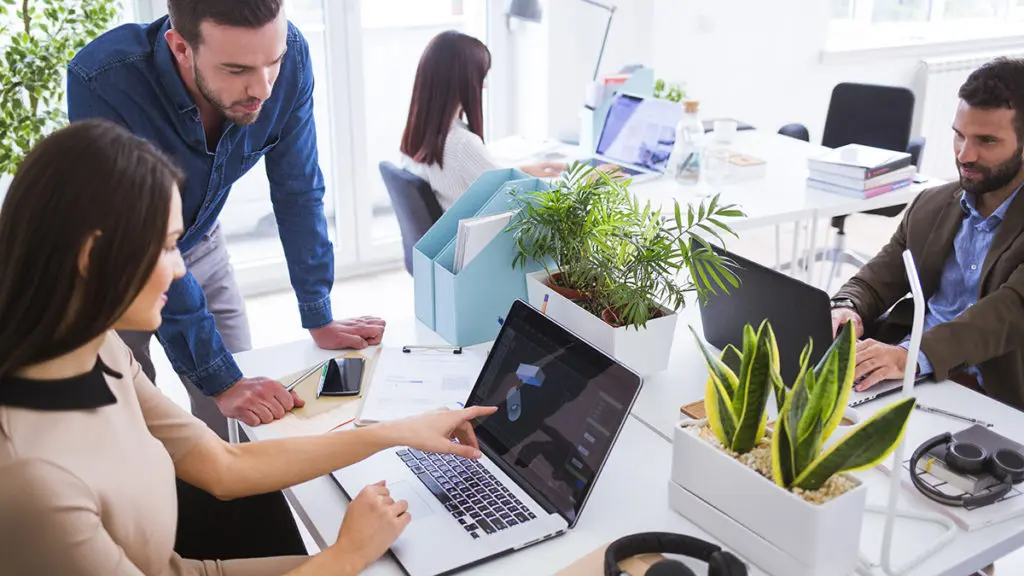 Several studies show that having plants in the office improves creativity, productivity, and problem-solving, says Dr. Natasha Graham, a psychotherapist in private practice in Toronto, Canada. "In one study where plants were randomly distributed in the workplace, those who received the plants in their offices had a 15 percent higher level of productivity compared to those that did not," she says. One of the reasons, the study concludes, is that employees who engage with their environment have an easier time staying focused.
"In addition, there are multiple studies that show increased well-being and decreased anxiety and stress in people who have flowers around," she says.
In a study of office workers by the University of Hyogo in Awaji, Japan, for example, the visual and aesthetic impact of intentionally gazing at plants on the desk during times of fatigue, combined with the social impact of caring for them, significantly reduced anxiety and stress among these employees.
Desk plants and flowers fulfill a human need to connect with nature
Some ascribe these positive psychological and social benefits of plants and flowers to an innate need of humans to connect with nature — a term called biofilia.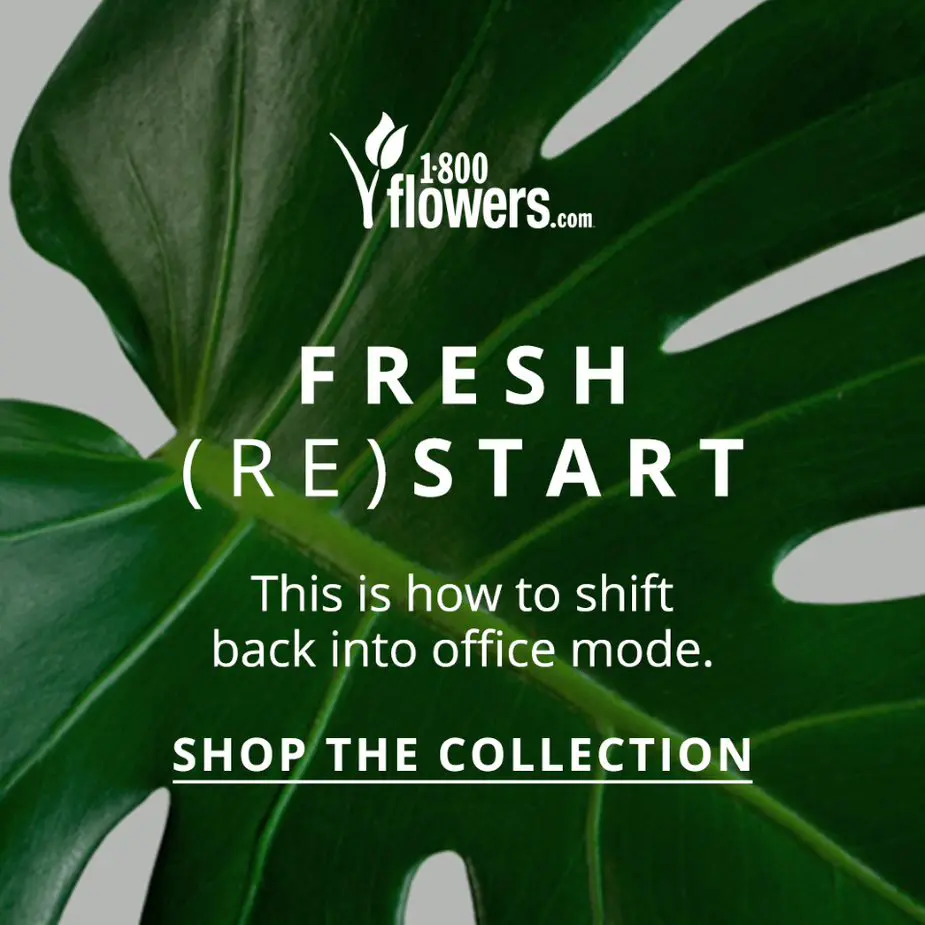 Biophilia was first used by the German-born American psychoanalyst Erich Fromm, and he coined the term for what he described as "the passionate love of life and all that is alive." More recently the American biologist Edward O. Wilson defined it as "the urge to affiliate with other forms of life."
Let's face it, many of us work indoors, where often the only other forms of life we encounter are our colleagues and the coffee machine (well, it sustains life…). Workplace environments can be very stark and lifeless to boot, surrounded by steel, concrete, and generic monochrome furnishings.
Plants offer a simple way to bring some of the natural world inside, adding life and softness to an otherwise sterile decor. "This is important both aesthetically and psychologically," says Dr. Graham.
The purely biological functions of office plants — like oxygen production and air purification — also link to the psychological. Certain plants, such as the Boston fern, spider plant, broad lady palm, rubber tree, and peace lily, are particularly clever at removing toxic chemicals like formaldehyde.
And better air quality makes for a more comfortable work environment … and a more comfortable work environment tends to make people more enthusiastic toward their work and helps to reduce stress levels and negative feelings. This is especially critical in professional settings that require good social interaction, collaboration, and cooperation.
Change your environment, thinking, and performance
Office plants and flowers don't have to be fancy or expensive, and they are a quick and simple way to make your work environment more attractive and inviting. An attractive and inviting workspace can have a positive effect on both mindset and motivation, something that's especially important if you work from home or are self-employed.
Mussieux knows this firsthand: She credits her weekly habit of buying fresh flowers with helping to transform her business from barely surviving to actively thriving.
Ironically, Mussieux didn't grow up with flowers in the house. "My dad never brought my mom flowers," she says. "There were seven kids, we lived on military bases, and it was not part of our lifestyle."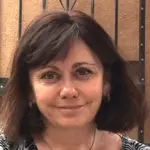 There are multiple studies that show increased well-being and decreased anxiety and stress in people who have flowers around.
Dr. Natasha Graham
Psychotherapist
That changed when she found herself starting over in a new city. "I had no money, no contacts, and was struggling to get my business off the ground," Mussieux says. She started working with a high-level marketing coach from New York who often showed her inspiring pictures and video clips. They always had fresh flowers center stage, and Mussieux says, "That got me into the mindset of not letting my lack of money at the time influence my self-worth or who I was in the business market."
So Mussieux started to buy herself fresh flowers every week, within what her budget would allow. "Sometimes I would just pick up one rose and put it in a pretty vase," she says. Not long after, her business started to grow in leaps and bounds. "It was a small thing, but it made a huge difference in my thinking. I truly believe that having fresh flowers around you shifts your energy, thinking, performance, and results, and most importantly, boosts your sense of self worth," says Mussieux. She now advises her coaching clients to do the same.
Our green friends are formidable office helpers that play a big part in keeping us healthy, happy, and inspired. There are desk plant and flower options to suit everyone's taste and budget, too. So, add some blooms and greenery to your workspace today and see how your attitude, mood, and performance blossom. After all, you're worth it!
---