Celebrating doesn't have to stop while in quarantine! No matter which holidays you observe, there are endless ways to get festive. Our new series, Home for the Holidays, shares the positives of celebrating virtually, tips on keeping your traditions alive, and creative decorating ideas from designers and hobbyists. Get ready to make this the best holiday season yet!
The holidays are different this year for everyone. But they're especially stressful for people who cannot spend time with family and friends due to pandemic restrictions. Rather than a source of joy, the season of celebration may become an additional cause of stress.
Even during this period of uncertainty, struggle, and strife, it's important to remember that holidays mark the end of the year and the start of a new one. They provide us with hope and something to look forward to. After 2020, a new year will be welcomed more than ever!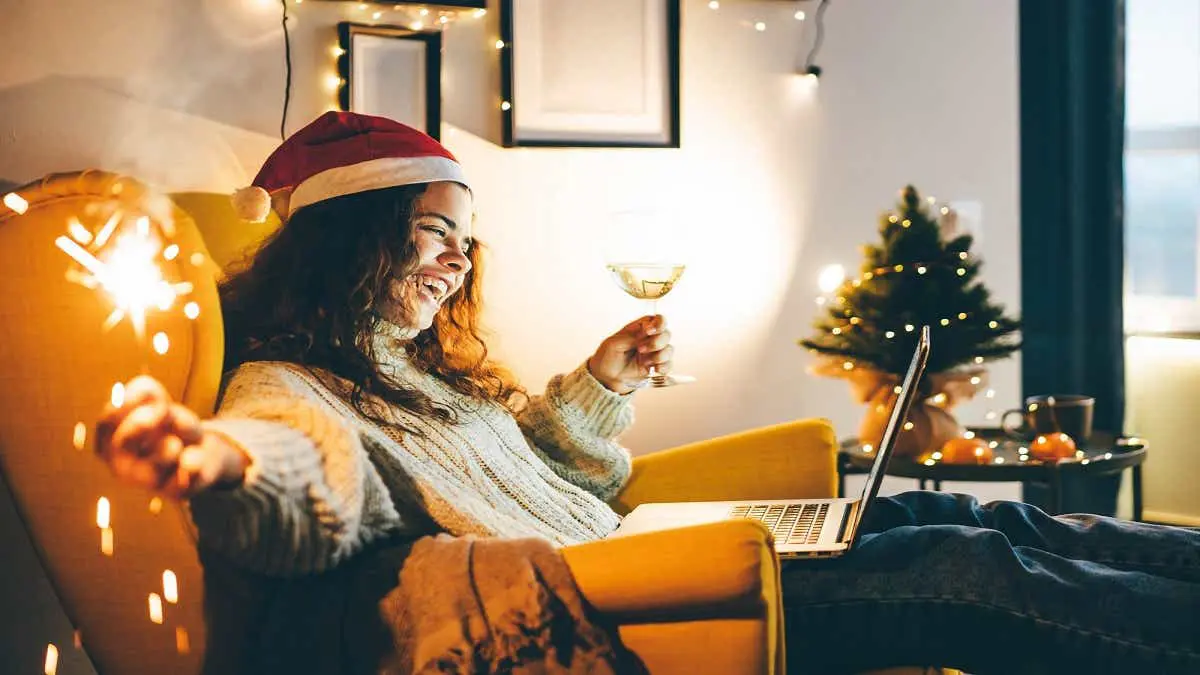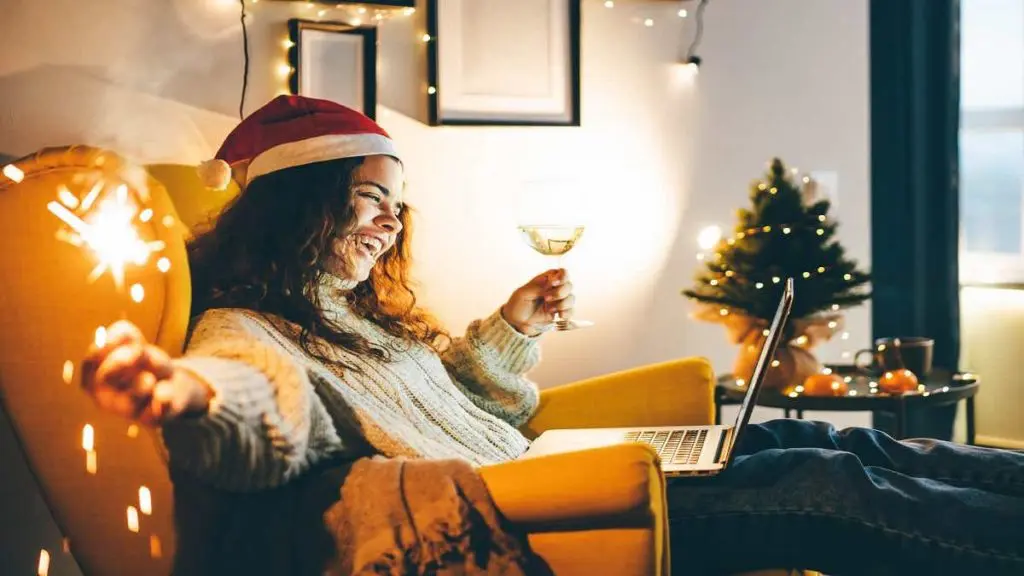 Our live roundtable, Cultivating Gratitude & Staying Connected During the Holidays, offered perspective, insights, and hope for the upcoming holidays. Speakers also shared new recipes, décor ideas, and other useful tips for holiday celebrations. The 1-800-Flowers.com Family of Brands brought together industry experts, including Alice Lewis, founder of Alice's Table, fashion designer Jason Wu, and Liz Della Croce from the Lemon Bowl.
Co–hosted by Juliet Scott-Croxford, CEO of Worth, and Diana Heather, founder of two start-ups, our live discussion on Facebook also leaned into the emotional side of the holidays by sharing the impact of community building to foster meaningful relationships. They were joined by Wisdo's director of communities, AnnMarie Giannino, and Jim McCann, founder of 1-800-Flowers.com. The event also included a guided meditative practice led by Devi Brown, Chopra's Chief Impact Officer.
From new recipe inspiration and décor ideas to finding new ways to connect and build community, here are a few of the ideas discussed during the hour–long event.
Make new traditions by bringing back old ones
Sure, the festivities may not look like years past, but that doesn't mean we shouldn't celebrate at all. In fact, you can make the holidays feel more special by just taking things up a notch for our family and loved ones. One idea: Use a simple, customizable, yet multi-functional ingredient in our holiday recipes like pear syrup (because who isn't looking for an extra excuse to have a cocktail or two this year?). Or combine more traditional décor pieces with elements that are a bit different and unexpected (like dried fruits of pieces in our tablescape centerpiece).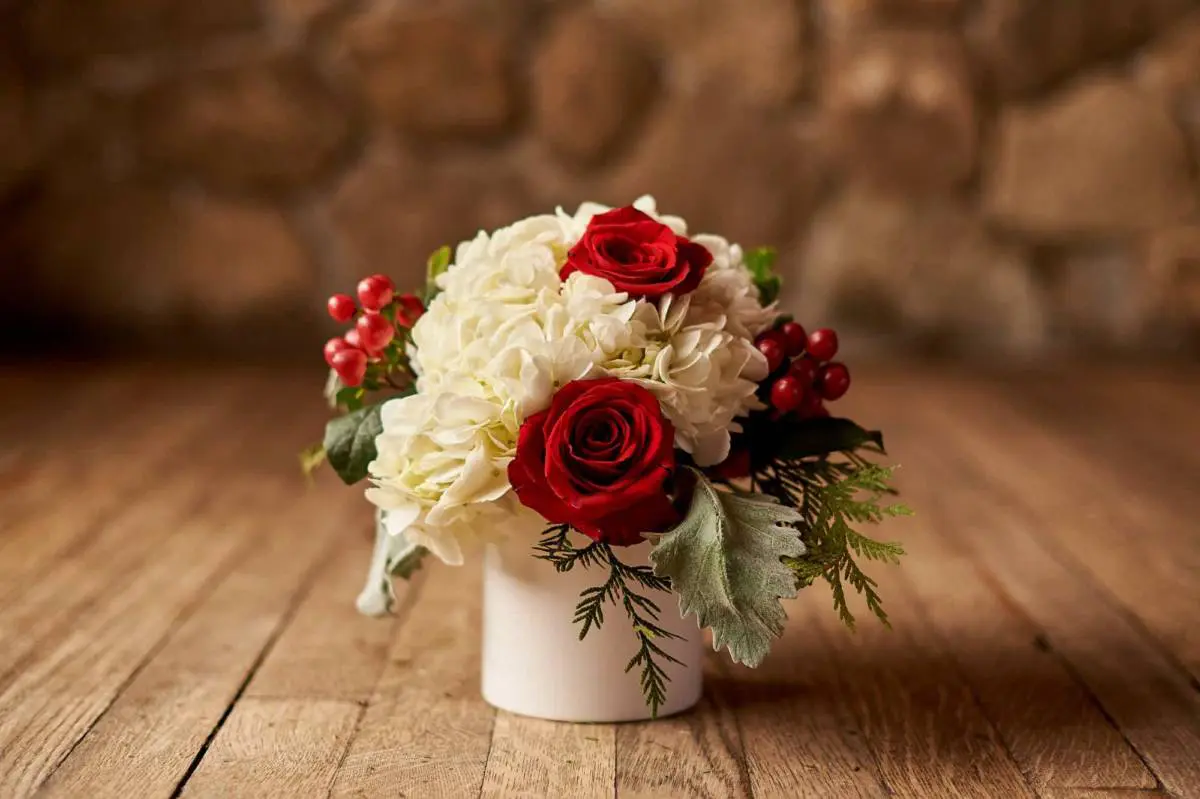 If you can't celebrate with your family, connect with your other family
This year's unusual holiday season will upend travel patterns across the country, with the number of flyers during the season expected to decrease by half. With so many of us unable to celebrate with immediate family, we can still connect with friends, roommates, and other loved ones nearby (as long as we follow public health experts' guidance). The holidays are a great time to appreciate what we do have. And don't forget: Even in a challenging year, we still have the opportunity to connect with loved ones, even if it's done virtually.

Let go of the picture-perfect holiday. Let it be a 2020 holiday."
The holidays are also all about self-preservation
We've all lost a lot this year. In addition to thousands of lives, COVID-19 has robbed us of time we could have spent in-person celebrating birthdays, the holidays, and other milestones with family and friends. It's important we acknowledge these losses and connect with those who are (or have) gone through exactly what we're going through, whether that's through connection communities powered by Wisdo, or people just outside of your circle – to get rid of that built-up anxiety.
Self-care is the best thing you can do for not only you but your entire family. How can we practice self-preservation this holiday season? "Let go of the picture-perfect holiday. Let it be a 2020 holiday. Set boundaries and take breaks," Annmarie said.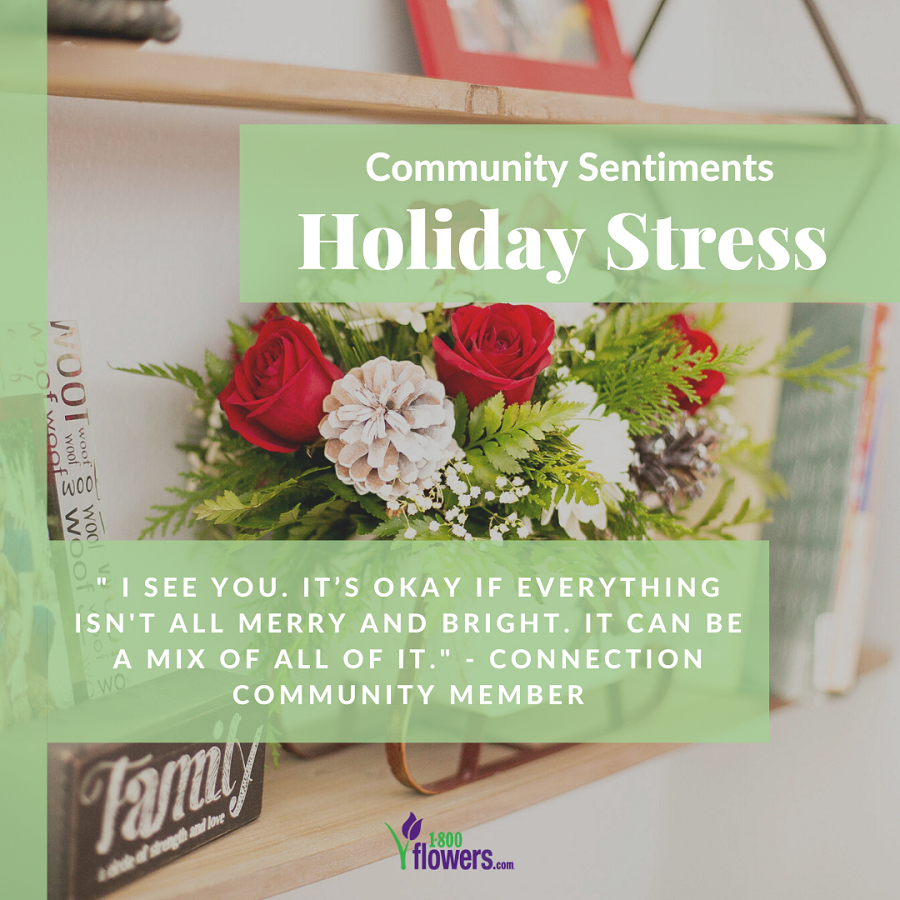 Physical distance, not social distance
What matters most comes down to the connections that we have in our lives. When we tap into gratitude this holiday season and think about what nourishes us, what we need, and what is enough – it's what we bring to our relationships and what we get from them.
As Dr. George Everly from John Hopkins University has pointed out, we need to physically distance from each other, not socially distance. We need to nurture the relationships we're lucky to have, rekindle the relationships we've lost, and create the relationships we wish we had. To do so, we need to exercise our courage to actively reach out and make those connections.