"Celebration Inspiration" is all about bringing you top-notch advice and creative ideas to make the most of life's special moments. In this article, learn how to be scary and festive and with nine Halloween decor ideas for inside and outside the home.
It's time to get scary festive! In case you haven't noticed from the assault of fall displays and deluge of gourds on porch steps, Halloween is upon us. Here are wicked home decor ideas that are sure to make a monster impression. From lining your hallways with ghostly mirrors to wrapping the stairway in holiday-themed garland, lift spirits this season by decorating the entire home for a Halloween that's destined to be remembered.
Outdoor Halloween decor to set the mood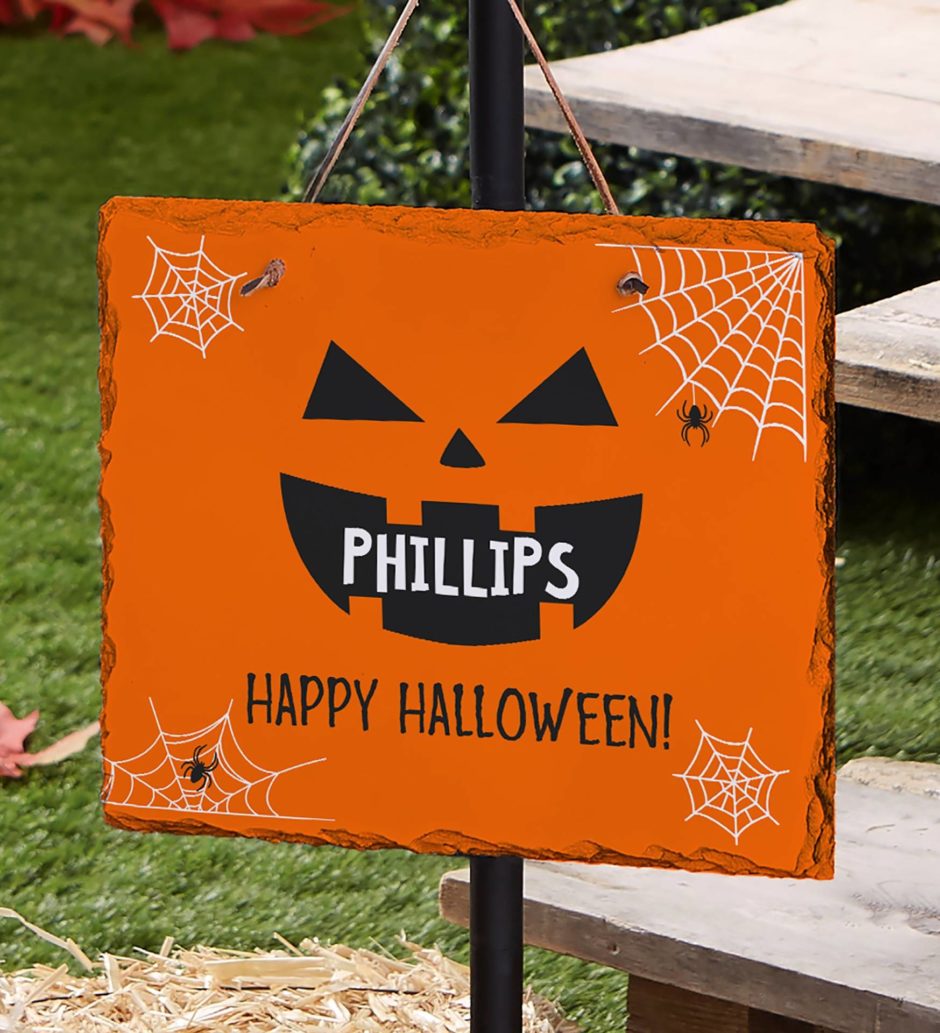 Welcome visitors to your home with mood-setting outdoor decorations. Line the walkway with fall mums on each side and wrap them with spooky string lights. Place a few mini pumpkins between each mum to complete your grand entryway. To help guests know that they've arrived at the right place, pitch seasonal slate signs identifying your family's name.
At your doorstep, decorate with a personalized jack-o'-lantern and candy basket for trick-or-treaters. When they arrive to pick up their tasty treat, they'll be greeted by a seasonal wreath on your front door that builds anticipation. Once night falls, moody lighting from LED Solar Hanging Mason Jars will both reinforce the theme. With such a fall reception, your home is decorated perfectly for Hallow's Eve.
Accentuate the indoors with Halloween accents
Misty mirrors craft: Mirror, mirror on the wall who has the spookiest house of all? With a DIY ghostly mirror, it must be you. Using construction paper, cut out letter stencils and them to spell out a spooky message that you paste on a mirror with double-sided tape. Simply mist the creation with matte finish spray, allow to dry completely, and peel off the stencils. And don't be a scaredy-cat! Glass cleaner will reverse this spell after Halloween.
Chandeliers or lampshades: An easy way to add holiday flavor is by updating lampshades with Halloween bats, skulls, wolves, and ghostly ornaments. Layer the look with white spider webbing but, beware, creepy crawlers may want to move right in.
Halloween decor for the living room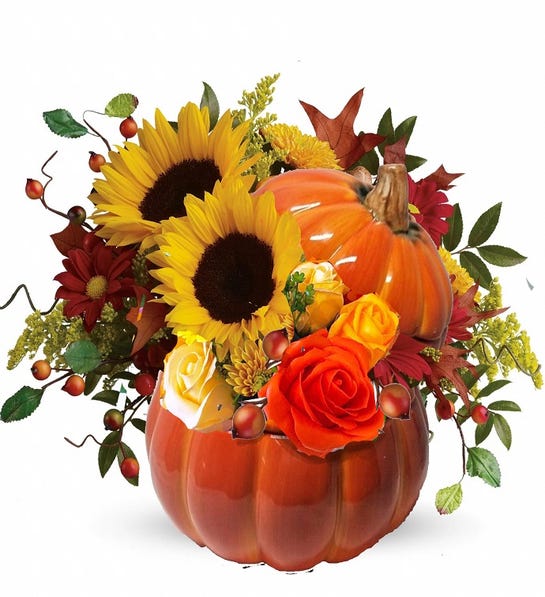 Pumpkin flower arrangements: A vase is so last season. Nothing screams fall like fresh blooms popping out of a pumpkin. Craftier than just carving and easy to create, start by cutting off the top of your pumpkin and scooping out the insides. Next, line the pumpkin with plastic and insert floral foam that's been soaked in water. Add long-stemmed flowers of your choice, then integrate leaves, berries, artichokes, or anything else you wish.
Festive coffee table: Make the coffee table a fiery focal point of the room. Robust orange, yellow, and red flowers surrounded by mini pumpkins, along with crow figurines and cobwebs, will make for a startling and stunning centerpiece for the living room.
Halloween-themed pillows: Decorative Halloween throw pillows are another effortless way to make a room festive. Add pillows to the couch or a window seat, then sit back and enjoy the coziness of the season.
Create a spooky stairway
Step it up accessorizing: Creaky steps are so in this season, as well as garland that says the boo for you. Another option is to weave your handrail with twine pinned with leaves preserved with Mod Podge or a pumpkin garland. The good news is that autumn finds are versatile enough to leave up throughout the fall.
Halloween decor in the bedrooms
Frightening picture frames craft: Cause a fright with some ghostly DIY picture frames. Make a black and white copy of any photo and brush the image with black paint and water to "age" it. After the paper dries, match up a piece of card stock to the back of the photo. Using an X-Acto knife, cut out the eyes of the subject in the image. Add mini red Christmas lights through the back of the eyes. Finally, set it up on your nightstand, or anywhere in your house.
Scary fun pillowcases: Dress up your bed with festive Halloween pillowcases, such as ghoulishly cute ghosts or bat cases. Simply swap out your daily pillowcases for these fun fall options, which can moonlight as trick-or-treat bags on the big night.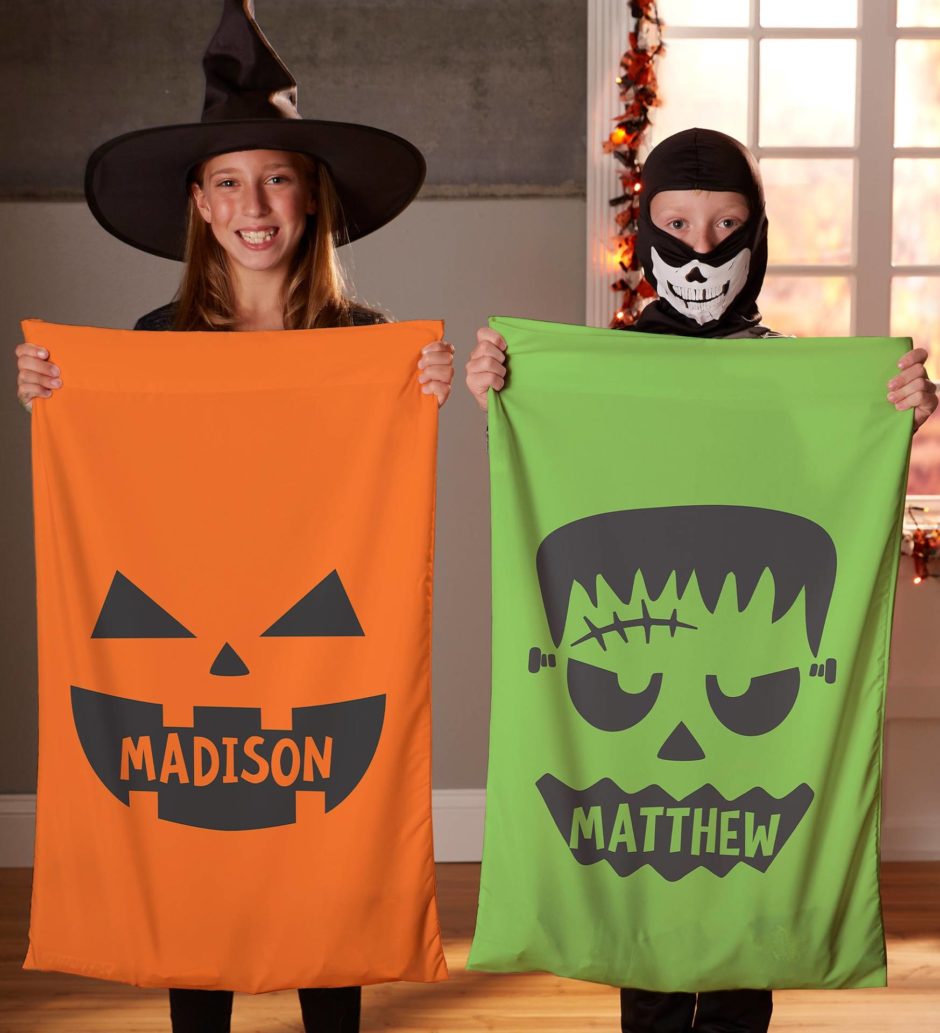 Don't forget the bathrooms
Spidery soaps craft: The bathroom isn't even safe this spooky season! Upgrade the room with DIY soaps that will make you scream. Start by melting a soap base in a pot until it reaches 140 degrees. Using a soap mold, place one plastic bug into each mold and pour over the melted soap. Once the bubbles rise on the mold, use a knife to scrape them off. Leave the soap in the molds overnight. Then remove, rinse, wash, and repeat until Oct. 31.
Enough tricks, it's time for treats
To top everything all off, decorate your home with Halloween flowers and gifts to get everyone in the spooky spirit! Shop our Halloween collection to find sweet treats for every boo and ghoul!