The family is getting together, and that means fun activities, bonding over shared experiences, and making great memories that'll last a lifetime.
Sometimes, though, family gatherings can get a little complicated. And while, admittedly, that can be part of their charm, the possibility always exists of awkward introductions, uncertain moments, and a lull in the proceedings. That's why it's a good idea to plan a few fun games that bring the family together and keep everyone entertained.
No matter what you have in store, remember that family reunions are about bonding and closeness, says Cendy d'Haiti, party guru and owner of Flawless Affairs by Cendy.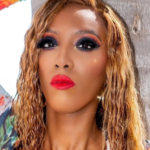 Games ultimately bring everybody back to memories of their childhood.
Cendy d'Haiti
Party guru
Flawless Affairs by Cendy
No matter what you have in store, remember that family reunions are about bonding and closeness, says Cendy d'Haiti, party guru and owner of Flawless Affairs by Cendy.
"It doesn't have to be a lavish, huge party," d'Haiti says. "It can be a few family members getting together, a trip taken together, or something small to celebrate family milestones."
Her ideas for a few must-play games at a family reunion or gathering?
"There are so many games to incorporate at family reunions, especially big, oversized games like cornhole, Jenga, chess, and more," she says. "Games ultimately bring everybody back to memories of their childhood."
Ready to kick-start a fun, exciting, and memorable reunion? We've compiled a list of the best games to play at your next family get-together that are sure to be real crowd-pleasers.
Cornhole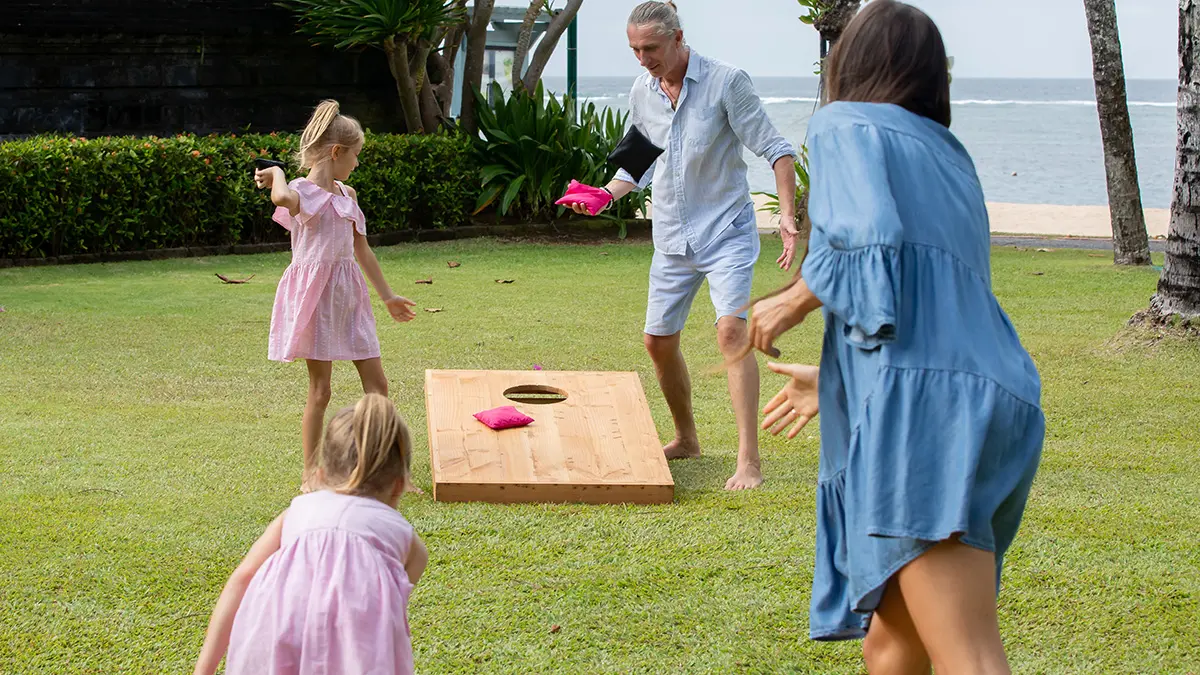 This classic game of accuracy is fun for the whole family. It's portable, allowing you to play indoors (if you have a large enough space), outdoors, at home, or on the road. While it is a physical activity, it does not require tremendous athleticism or effort, giving family members of all ages and abilities the chance to participate.
As an added bonus, you can play cornhole while socializing with your opponents or other people at the party. It's a game that truly adds to the festive atmosphere of a family reunion.
Bingo
Whether you're introducing the younger kids to this iconic game or trying to take down last year's champ, bingo is great for any fun family gathering. It's inexpensive and can be played without much planning.
Due to its casual structure, bingo is also flexible enough to allow people to join or depart as they please, giving everyone the chance to play or break off into their own groups and activities whenever they want. Of course, the casual atmosphere doesn't mean a lack of competition, so be prepared for some family-friendly trash talking!
Water balloon toss
Many family reunions take place during the summer. After all, what better season is there for outdoor activities, bonding over barbecues, and good old-fashioned family fun?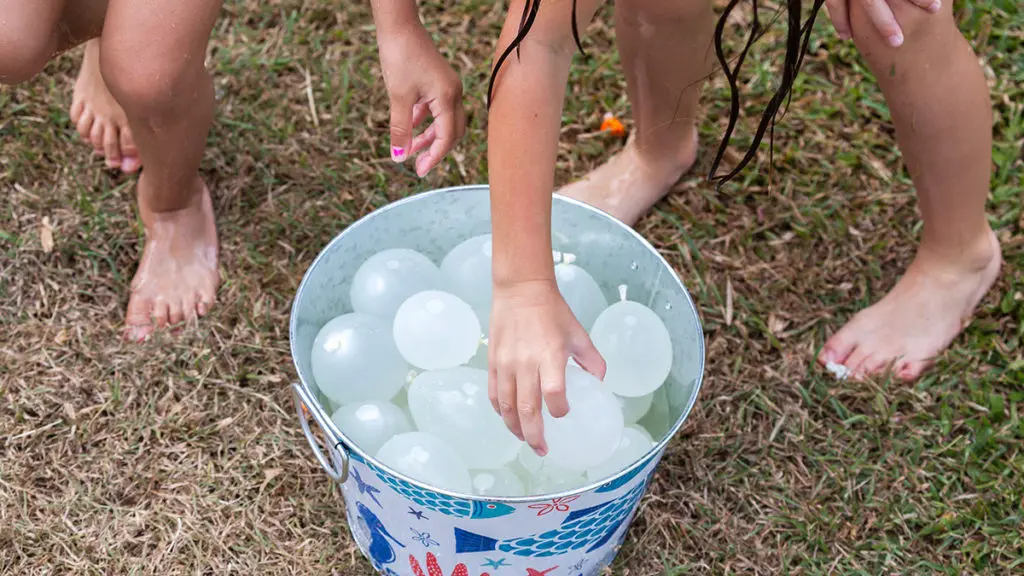 This time of year, though, the heat can be a challenge. Enter: water balloons.
The water balloon toss is a great way to create bonds between family members in a relaxed, appropriately competitive setting. Simply divide family members into teams of two, line up each pair across from each other at a set distance, and toss and catch the water balloon. For each successful exchange, take a step backward. If your balloon breaks, you're out!
Before you know it, balloons will be bursting, people will be getting a refreshing break from the heat, and a pair of family members will emerge victorious as the last two contestants to keep their balloon from popping.
Family trivia
A traditional trivia night is always a hit. While you could buy a generic trivia kit, you can take this particular game to the next level by personalizing it for your family.
Before the game begins (or before the family reunion commences, if you're a real go-getter), collect a few questions and answers from family members. Once you have enough, divide them into appropriate categories for the game.
Some sample questions are: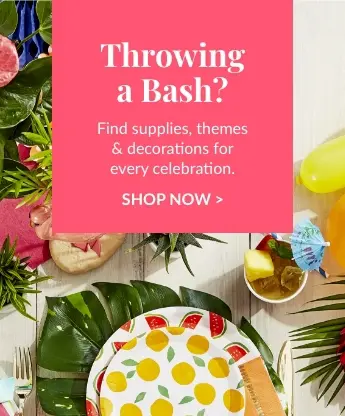 In which war did Great Grandpa serve?
When did Grandma immigrate to the United States?
Which cousin is a collegiate athlete?
Questions like these can not only be fun and slightly competitive, but they can also give everyone valuable insights into their family members, the history of their clan, and their genealogy.
Host a talent show
While not technically a game, hosting a family talent show can be a great bonding experience full of laughter, applause, and memories. From older family members reliving the triumphs of their youth to children putting their most impressive skill on full display, everyone can participate and share their passion.
This is also a wonderful opportunity to bring out the video camera (or smartphone) and start filming. Memories like these are worth documenting so that they can be shared with the kids when they're older, grandparents when you haven't seen them in a while, and future generations when they one day enjoy their own family reunions.
Most importantly, cherish the moments that come about from any games you play. From snapping a photo of your grandma getting soaked by a water balloon to documenting the unbreakable bond between siblings of all ages, the memories you make at a family reunion should be embraced and remembered.