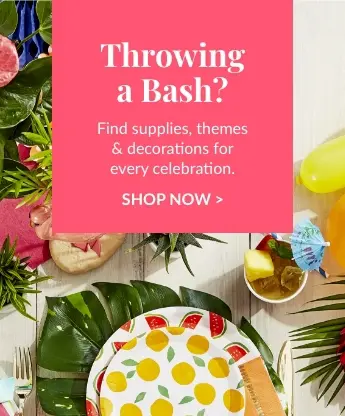 Our backyards are not just places for the kids to run around, the dog to roam, or us to grill dinner for our family — they're ideal venues for entertaining friends and family.
All you need to host a backyard party is a keen eye for detail…and a record player.
1. Create an experience
Games like cornhole and horseshoes have a permanent place at a backyard party, but to create a total experience, consider going further. Urban Cowboy Hotels owner Lyon Porter, who's known for hosting eclectic hangs at his Catskill and Nashville properties, says backyard parties are opportunities to be original.
"People want an experience. My partner, Jersey Banks, and I try to be super thoughtful about things like themes or outfits," Porter says. "Our backyard parties have featured mentalists performing disappearing acts, séances, and roundtable talks in 'Jeffersonian-style oration.' It's really about making the party memorable in unexpected ways."
2. Prep for success
Washington, D.C.-based celebrity chef Spike Mendelsohn has some sage advice: "If the host is going to cook, then they should do most of the work before the party — you never want to miss out on the fun. I always prep the day before, and that really ends up impressing my guests. If I'm going to grill steaks, I'll be sure to rub them, season and marinate them, and have them in [zip-top bags] ready for the grill."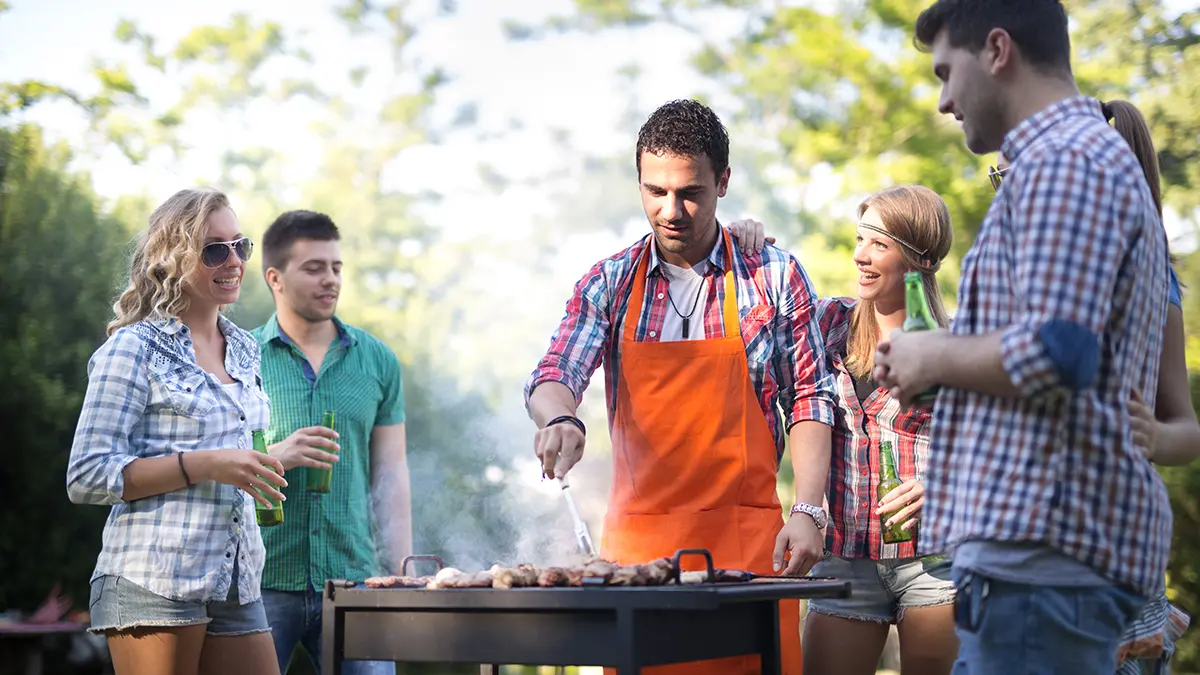 3. Serve creative cuisine
Mendelsohn, a master snack maker, offers three easy ideas for backyard party treats.
Mushroom jerky
"We can't talk about summer barbecue trends without talking about fungi. Portobello and cremini mushrooms have always been a substitute for meat. Just marinate the mushrooms, grill them on the barbecue a little bit, and then dehydrate them in the oven."
Watermelon and jalapeño water
"Chop up the watermelon until it liquefies and then add a little coconut sugar and either honey or agave, and squeeze in some limes. Grill the jalapeños quickly, slice them, and infuse them in your watermelon water. It combines the spiciness of the jalapeño with the freshness of the watermelon."
Strawberry shortcake log
"Macerate your strawberries, maybe throw some liquor in for a little kick, then get your angel food sheet cake. Whip up your vanilla cream, layer the strawberries over the whipped cream, and then slowly roll it up. Top it off with whipped cream and macerated strawberries, and that thing is a big, big win."
4. Hire a bartender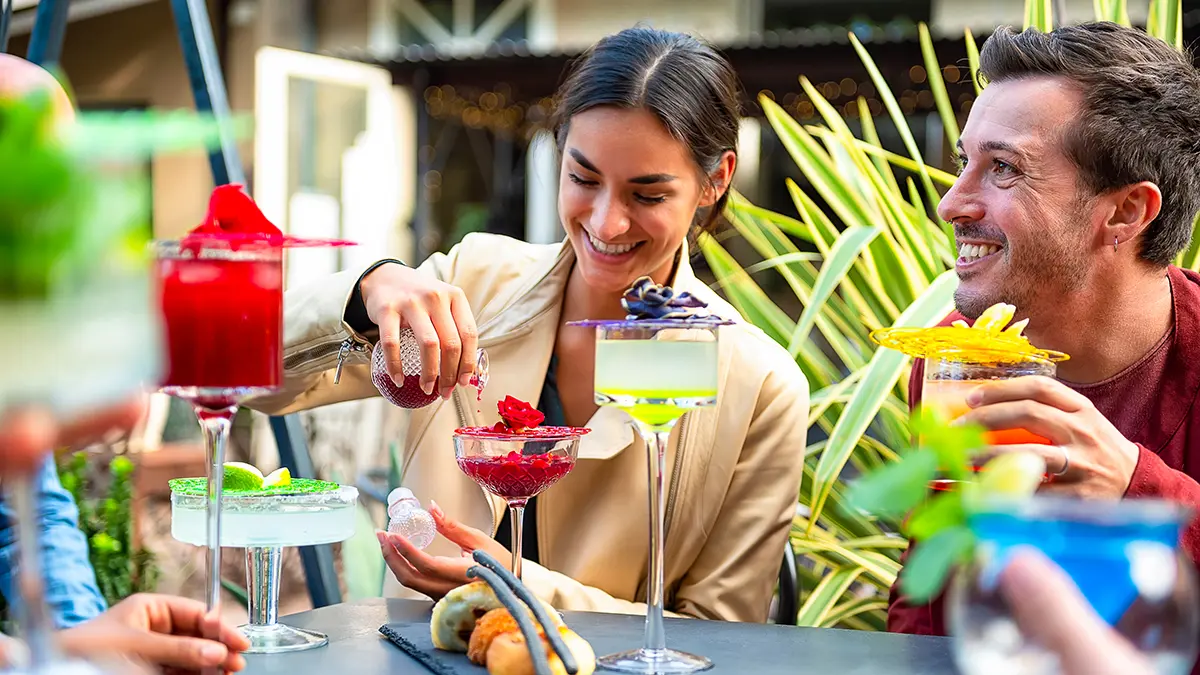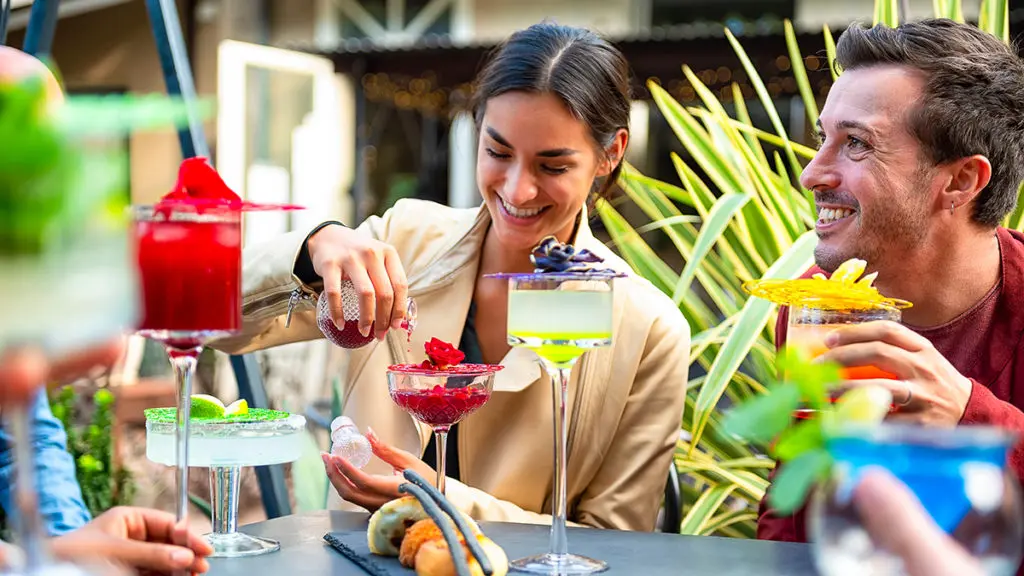 Employing a bartender at your backyard party makes all the difference. "A bartender is a must," Porter says. "They can craft signature cocktails based on seasonal or event themes." They also free you up to mingle and enjoy time with your guests.
5. Form small pods
Porter suggests making seating areas into small pods of four to six people. "In smaller numbers, everyone can participate in that group discussion — and then when the food ends, it really turns into a party."
6. Cast shade
Eventually people tend to retreat indoors and escape the elements. But to keep the party outside (and dirt from tracking inside), Porter suggests adding some shaded areas in the backyard with umbrellas or tents.
7. Spread out the sound
Veteran New York City DJ Nick Russo likes to start with "funkier and mellow stuff" and then introduce some indie or new wave music. He tries to play familiar songs early in the party so arriving guests feel welcome right away. If you don't want a DJ, play vinyl records selected by your guests for a timeless party atmosphere.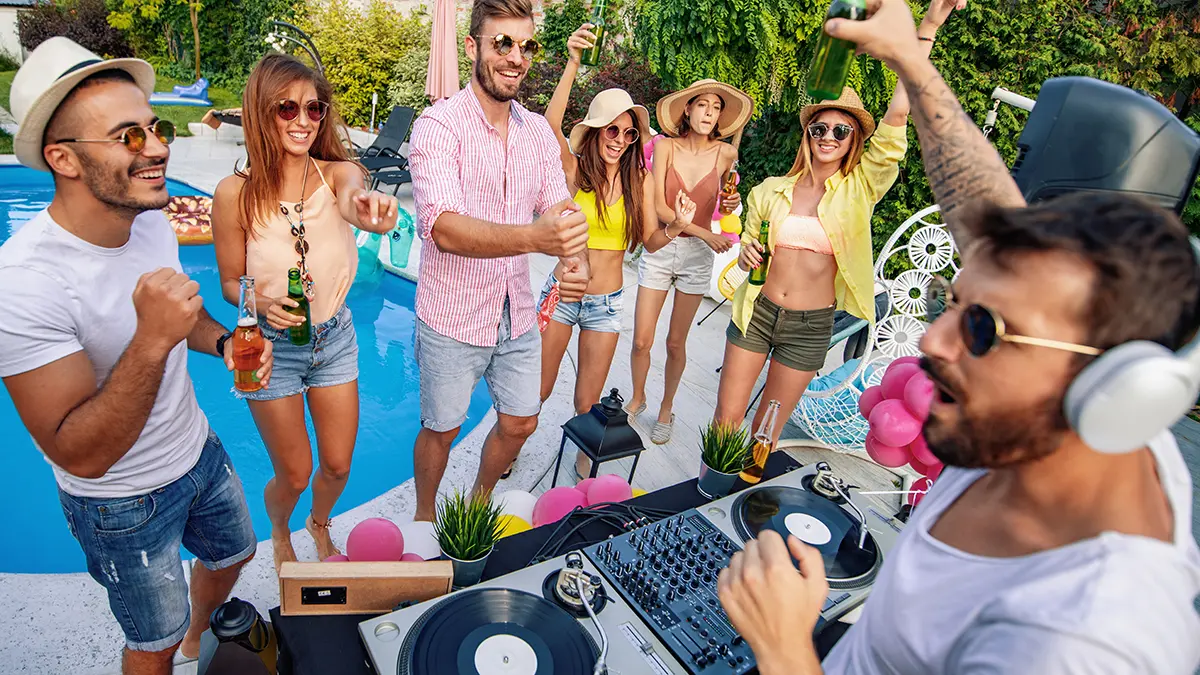 Selecting the right tunes is obviously the first step, but designing the sound of your backyard venue is essential, too. "Usually two speakers, on the left and right of the DJ, are enough. But you can go a step further with multiple speakers that cover all angles in a bigger backyard to make the sound as full as possible," Russo recommends.
8. Clean up in real time
Porter says it's vital to eliminate trash and clutter as it's produced. "If you see something when you're walking around, put it in the trash can. And have multiple trash cans set up everywhere — give people the option to discard garbage and recyclables."
9. Provide protection
You'll want to have bug spray, sunblock, and maybe even fans (if it's a particularly hot day and you're short on shade) on hand for when your guests arrive. If your party goes into the evening, tiki torches or citronella candles will help set the mood and keep insects at bay.