For our "What I Love About Fall" series, we asked people of all walks of life to share personal stories that illustrate why they're passionate about autumn. In this installment, writer and baking enthusiast Jackie Rupp recounts a neighborhood pie party she once hosted this time of year.
My oven stays off during the summer, when I focus more on grilling and lighter meals. With cooler temperatures arriving here in my hometown of Philadelphia, I'm getting ready to once again fire up the oven and get creative with some fall baking.
Fall is a great time to start exploring new baking recipes before the rush of the holiday season begins. I love making cakes, pies, and cookies, and I am starting to challenge myself by experimenting with baked vegan desserts (chocolatey vegan brownies, anyone?). But the best part to me is sharing and gifting my baked creations.

Neighborhood pie party
Pre-pandemic, I moved to a new neighborhood and wanted to get to know more people in my area. I decided it would be fun to host some neighborhood dessert swaps, during which I could meet new people and make new friends. I created events on my neighborhood groups on social media and got a great response. Who doesn't like baked goods, right?
My favorite event was our pie party. I hosted a group of about a dozen women, most of whom I'd never met before. I couldn't believe how generous everyone was with their time and energy. My entire kitchen island was covered with pies of all kinds: apple, cherry, lemon, pecan. We didn't know what to slice into first. (We also learned that wine goes amazing with pies, by the way, so don't be afraid to pair yours with a glass of white or red, or even a little bit of bubbly.)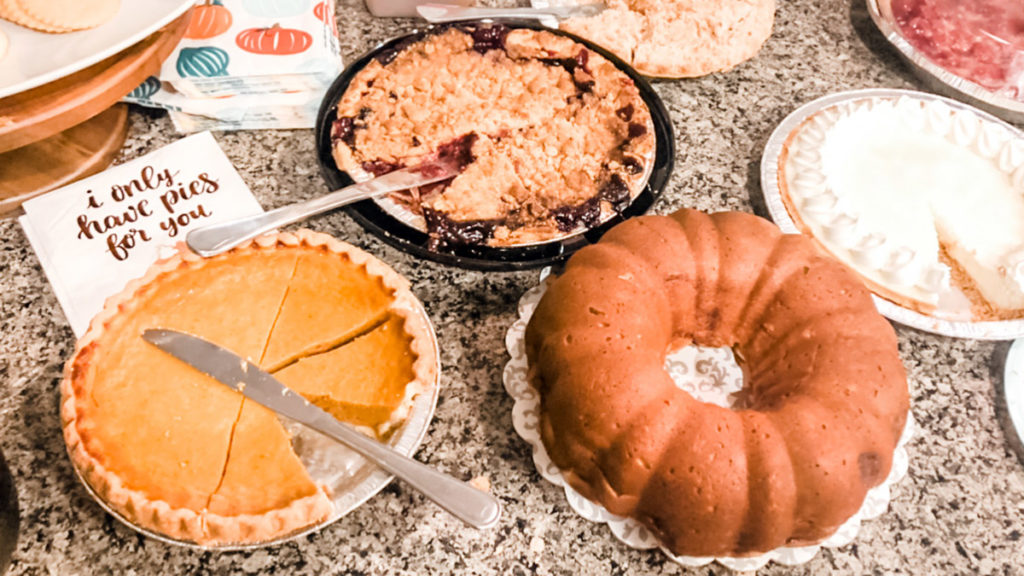 The funniest part of the evening was when one woman, who did not have time to bake, confessed to picking up a store-bought pie on her way over. That led to several other guests making confessions of their own: "Yep, my pie was store bought, too." It was nice to realize that I'm not the only one that sometimes has grander baking plans than my schedule allows me to pull off.
No one cared, of course.
We were all grateful to just have an evening to ourselves, where we could sit around with the smells of cinnamon and clove in the air and enjoy conversations while eating absurd amounts of pie. We had so many leftovers, but that was our goal. We divvied up all the pieces into slices, and everyone got to take home several varieties.
An apple pie inspired by a Philly institution
One of my favorites was my French apple pie à la mode inspired by our hometown Tastykake brand. For those not familiar with this local favorite, it comes in little rectangular pie tins and is ubiquitous at convenience stores here in Philly. It's your standard apple pie but with a generous amount of raisins added in. As a kid, this felt so exotic to me. I thought this must be how the royals in the French court ate their apple pie. I have no idea of the exact lineage, but where the pie goes from good to great is the addition of a crunchy vanilla icing layer on top.
To achieve this icing on a full-sized pie, I used a simple sugar cookie glaze. It's just a mixture of milk and powdered sugar to which I add a tiny drop of vanilla. Essentially, you can use any of your favorite cookie glaze recipes. You can even spice it up for fall by adding nutmeg, cinnamon, or a little orange flavor.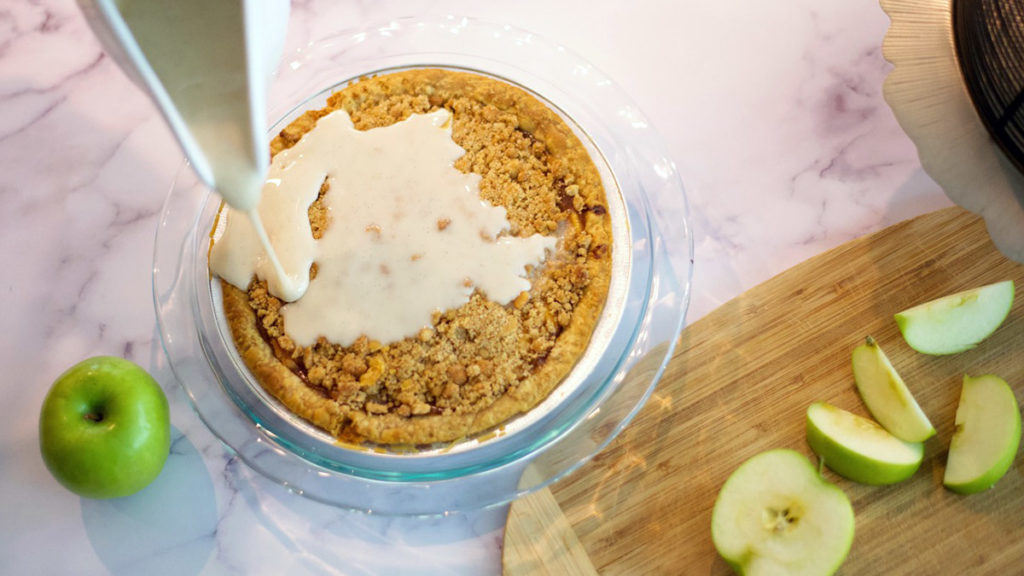 The key to icing the pie is doing it only once it is completely cooled. Although I do love my hot apple pie, this icing won't hold up to that type of heat. It's super easy to get the right consistency: If it's too runny, just add more sugar or thin it out with warm water.
This year, I'm thinking of hosting another pie party, this time outside, around our firepit. It'll be BYOB (bring your own…blanket), and I picture us sipping warmed spiked…I mean spiced apple cider and digging into some more delicious pies.
Is it fall yet? Because I'm ready to bake.