Our series "Celebration Inspiration" is all about bringing you top-notch advice and creative ideas to make the most of life's special moments.
A good friend's engagement brings promises of great times for all involved, including the classic, once-in-a-lifetime bachelor party. Whereas planning a wedding is a painstaking labor of love, organizing a personalized, smooth-running bachelor party is a serious undertaking for the groom's closest friends.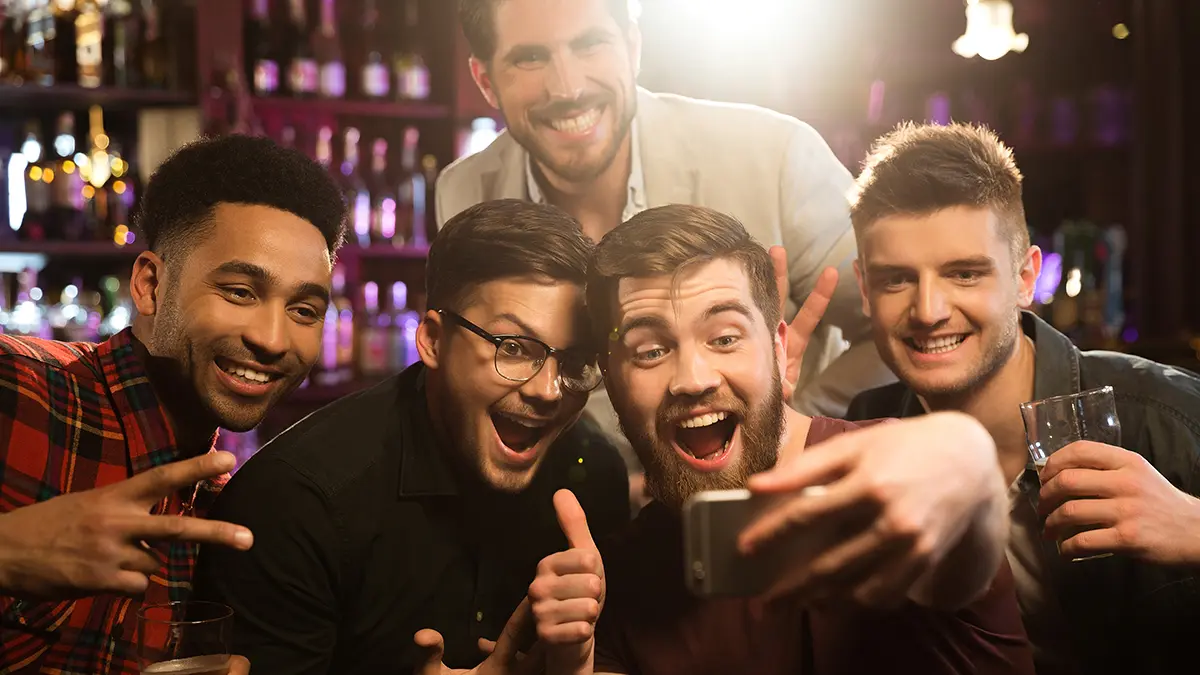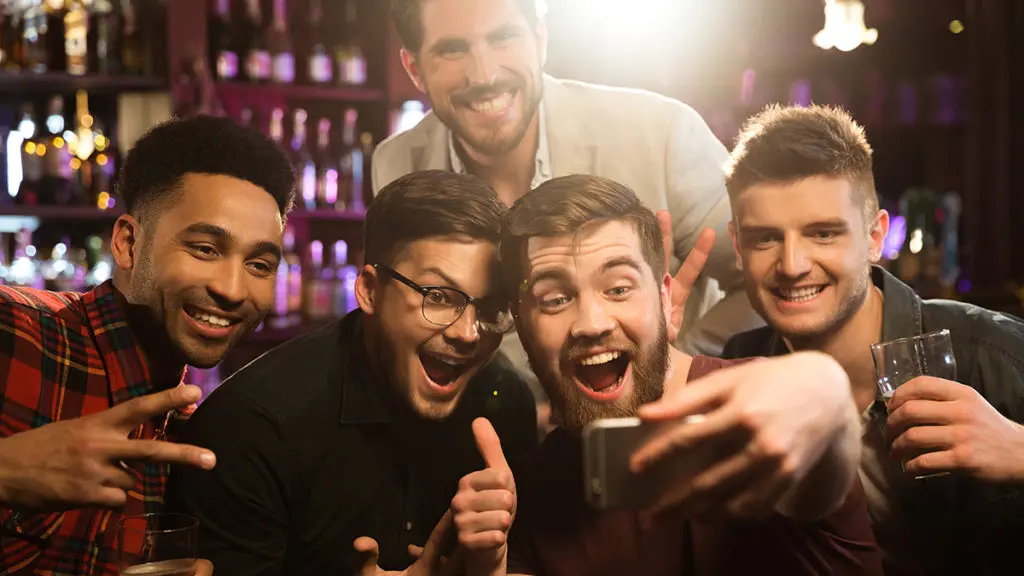 In other words, the days of simply booking hotel rooms, going to a few bars, and calling it a weekend are over. "Bachelor parties of today are much more involved processes than in the past," says Joe Volpe, the founder and CEO of Cescaphe Event Group, a Philadelphia-based event-planning company. "With so many great travel options and activities out there, the possibilities are endless. But it takes solid group planning and coordination to make it happen."
To help the best man and groomsmen stay organized, here are seven important steps to consider when planning a successful bachelor party.
Name a point person
When it's time to turn the anticipation into action, someone within the groom's social circle must step up as a point person for the event. Traditionally, that has been the best man — though there's nothing wrong with another member of the wedding party taking the lead. "Find someone in the wedding party who is more organized, or a groomsman who works in or has connections within the hospitality industry," says Victoria Ayers, client services manager at Cescaphe. A team effort can work as well, but it's important to stay coordinated, as having too many planners can disrupt the process.
Set the guest list
With a point person named, it's time to confirm the guest list and establish a headcount. Victoria recommends checking with the groom to see if he would like to invite friends he couldn't include in his wedding party. Collect not only email addresses and phone numbers but Venmo or PayPal usernames of all attendees ahead of time; an app is a much better means of arranging group payments than collecting money and splitting checks in the middle of a party atmosphere.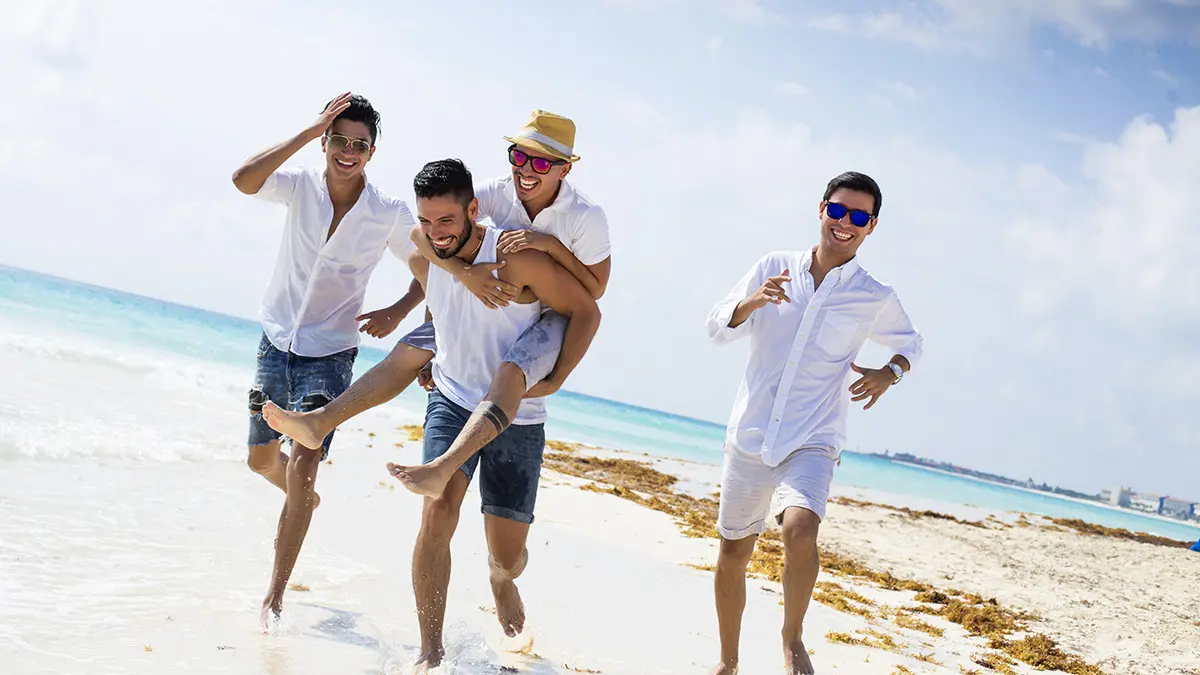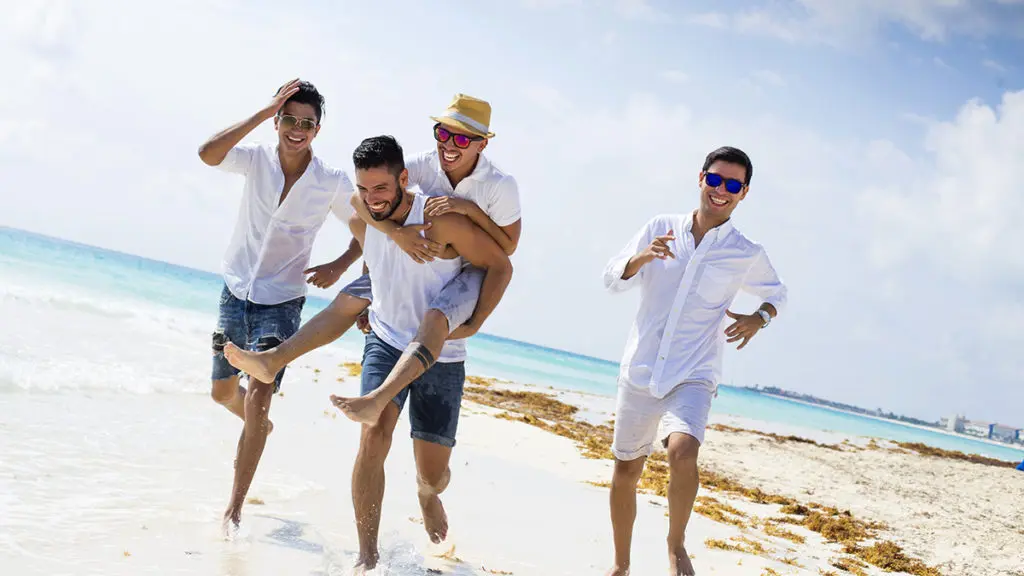 Pick a date and destination
"Try and let the groom set the stage," Victoria says. "Ask for his date preferences, and for him to identify a few places that are meaningful to him." Once two or three possible locations have been identified, she recommends taking the process to a free third-party poll site. "When determining group consensus on these topics, try using a free survey service like TypeForm to send a quick anonymous poll to everyone." Next, submit the poll results to the groom for a final decision, and then email a calendar invite to everyone involved.
Find accommodations
While a choice hotel may offer a luxury bar, Michelin-star restaurant, or top-shelf dance club, cramming everyone into one room to hang out during downtime might not be as fun, Victoria says. For those who don't need to be in on the action 24/7, an Airbnb or Vrbo makes it possible for everyone to comfortably share the same space and lets the party purchase its own groceries and alcohol. With an accommodation type chosen, the point person should offer options first to the groom and then to the group.
Plan travel
If the party destination demands air travel, don't simply look and book. Victoria suggests having the point person monitor flights using a service like Hopper or Google Flights, which help travelers determine the best time to make bookings for optimal rates and minimal transfers. When ticket prices drop, the point person should immediately text and email all details to the group, and stay in contact throughout the day until tickets have been purchased.
Arrange activities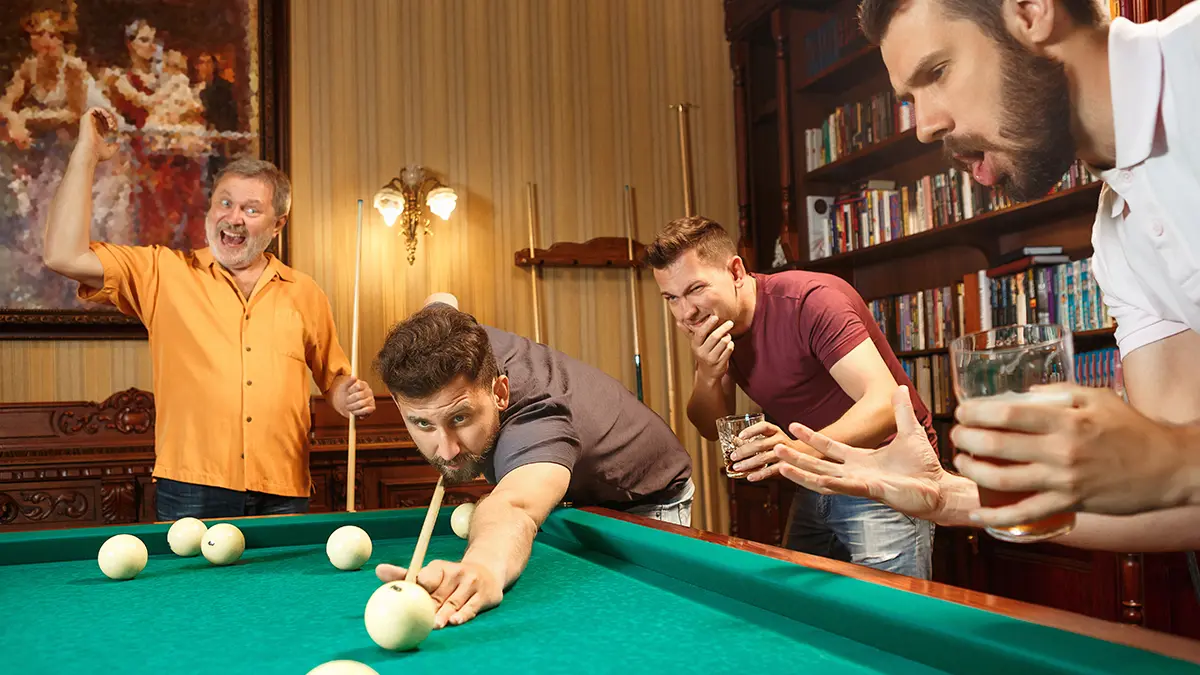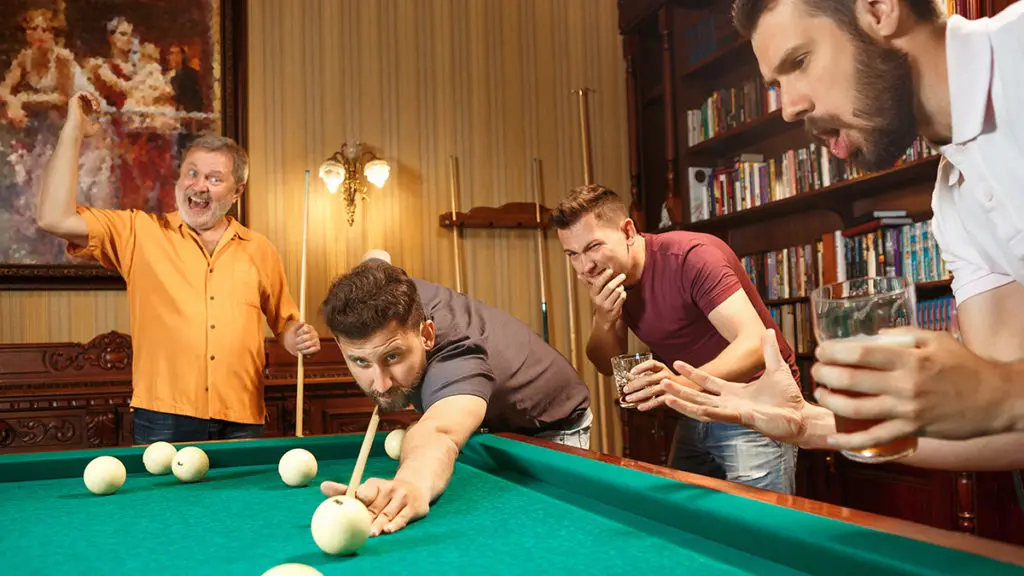 "Depending on your party's location, think of booking regional excursions, like golfing, fishing, or boating," Victoria says. "Maybe also look into booking a table at a club or good tickets for a sporting event or concert." She also says the point person should be sensitive to any personal concerns or lifestyle choices of party guests, and that meal planning should consider these factors as well. When it comes to eating in restaurants, don't just show up with a full group and expect to be seated — make reservations in advance.
Finalize the itinerary
With all details finalized, text and email a brief itinerary to all guests, including confirmed reservations and activities with times. Then, divide the groom's total trip cost equally and issue payment requests to all guests, unless a previous payment method for covering the groom has been agreed upon.
With all this accomplished, it's now time to sit back and start looking forward to the weekend of a lifetime.
---