From the early weekend mornings spent teaching us how to ride a bike to the late nights spent fixing every crack, hole, and appliance, Dad has given us hundreds of reasons why he's the best. Surprise your one-of-a-kind dad with one of these unique Father's Day gifts that will warm his heart.
The desk decorator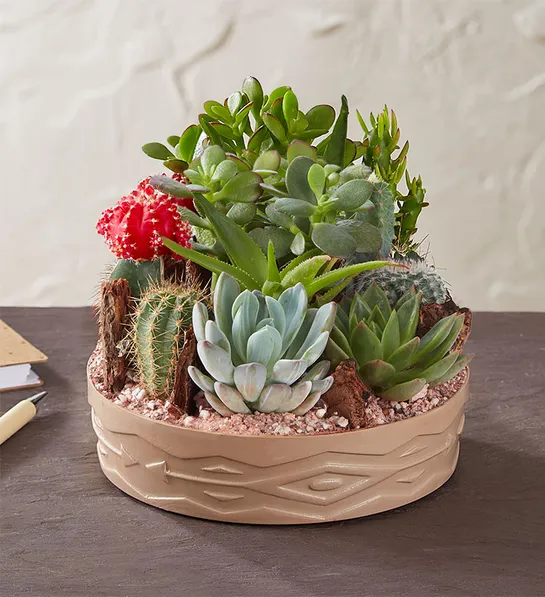 Give Dad's workspace or home office a new look with a unique desk plant or dish garden. Or, take this gift to the next level by using Dad's favorite photos to create a personalized and fun DIY photo terrarium.
The film fanatic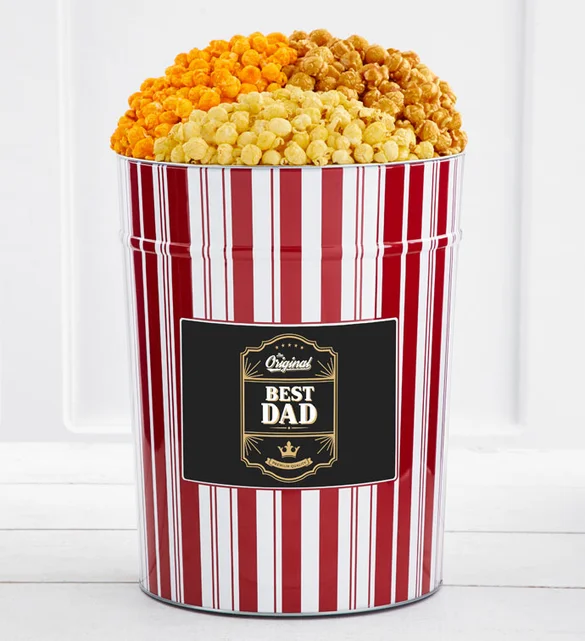 Your dad always has to be the first to catch the latest blockbuster, and he needs a delicious snack to enhance his viewing experience. Surprise him with four gallons of crunchy popcorn that comes in three mouthwatering flavors: butter, caramel, and cheese. All that yummy goodness sits inside a red-and-white-striped tin that he can reuse for whatever he pleases.
The golf guru
If Dad is a regular at the local golf course, help him cool off with this unique insulated cooler bag, which can hold 10 12-ounce cans plus ice (never forget the ice). Not only will it keep his drinks cold and provide him ample storage for all his golf accessories, but it even has a tee holder! Dad can clip or strap this cooler to his golf bag or cart, and he's ready to go.
The "spirited" snacker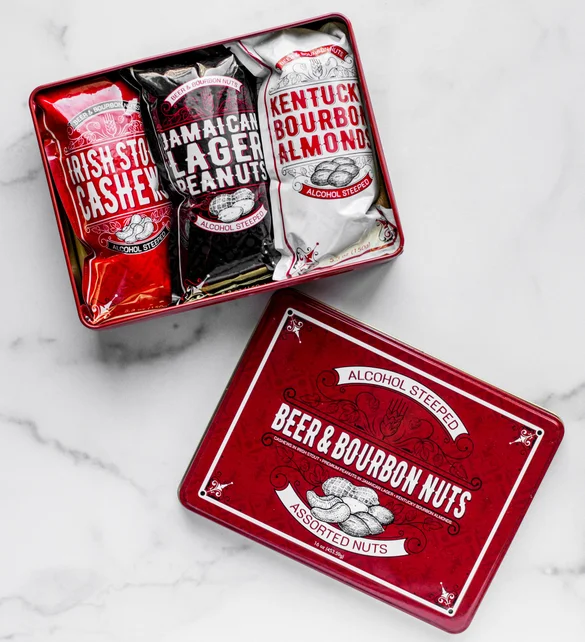 Few things go together better than an adult beverage and salty snacks. If your dad is a particular fan of that combo, then these mouthwatering liquor nuts will please him greatly. The selection of cashews, peanuts, and almonds is made extra tasty with the addition of real Irish stout, Jamaican lager, and Kentucky bourbon, and it's all presented in a lovely reusable tin.
The BBQ buff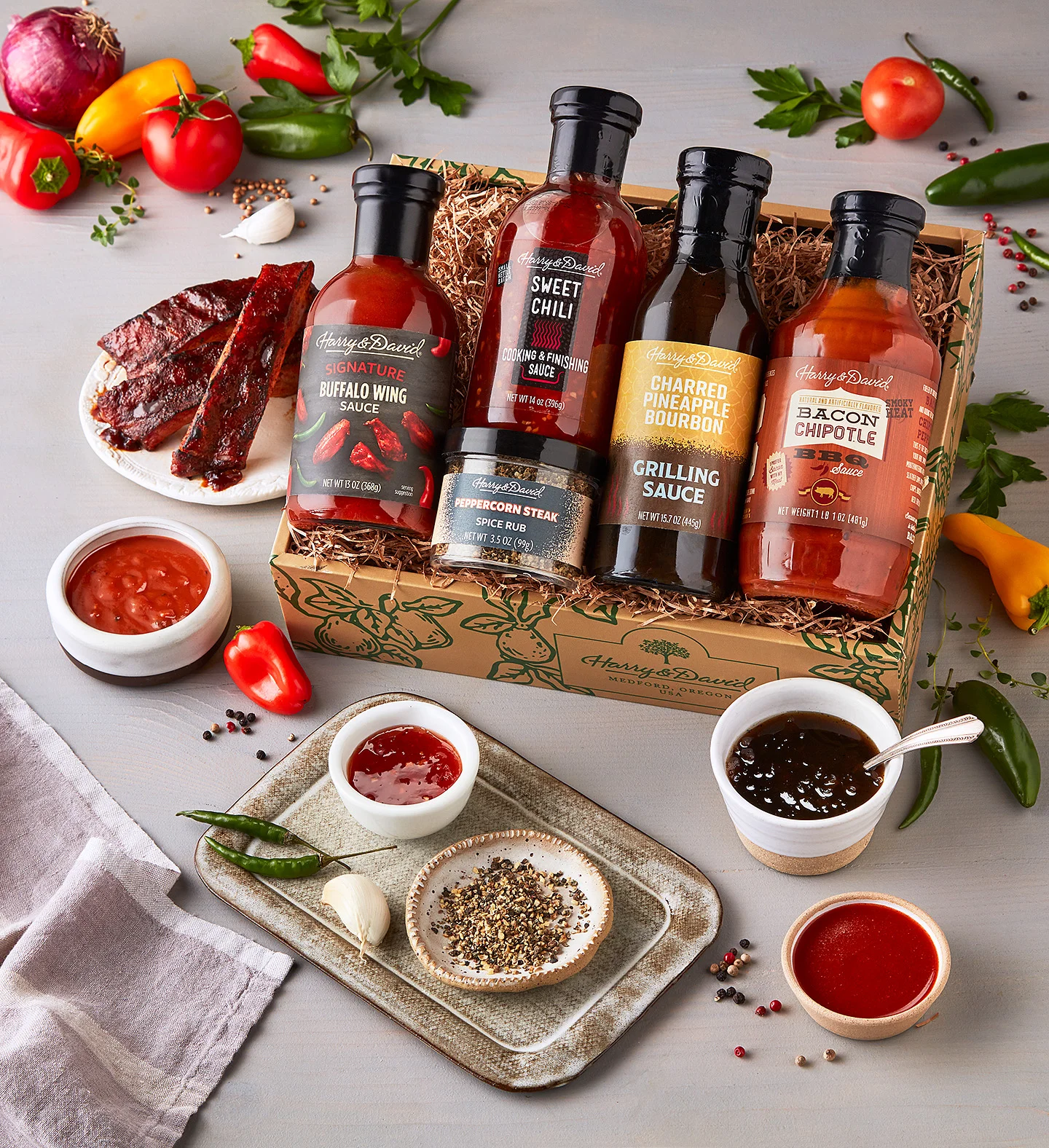 Your pops boasts about his spice collection and spends summers attached to the grill. You know what'll make him happy — a wow-worthy Summer Grilling Gift Box! This delightful collection includes four flavors of barbecue sauce, including charred pineapple bourbon and bacon chipotle BBQ. Don't forget the peppercorn spice rub.
The avid angler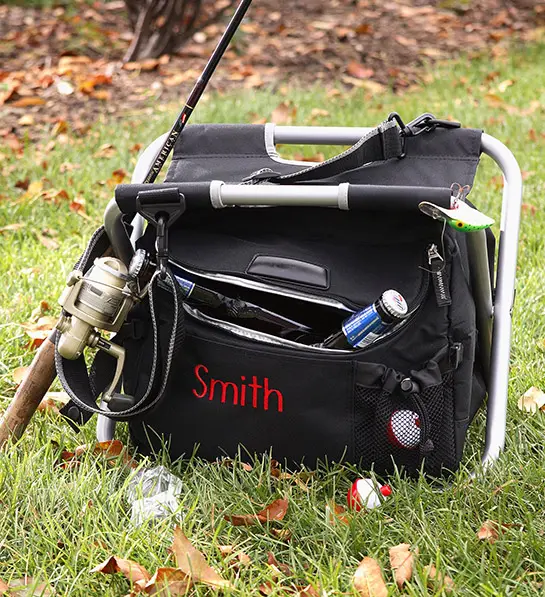 If Dad's ideal Sunday is spent at the local lake, pond, or stream with his line in the water, surprise him with this personalized cooler and chair. It's just what he needs to keep him comfortable, and he can keep his favorite beverage in the insulated cooler compartment and a few snacks for the day in the rear storage pocket. The chair folds up, making it convenient to travel with.