Our series "Motherhood Hacks" shares inspiring stories about expressing love, improving connections, and psychological changes related to motherhood. This article explores the issue of mommy burnout and how to fix it.
If you're a mother, chances are you're familiar with burnout, especially after spending a couple of years living through a pandemic that forced many moms to add teacher, therapist, short-order cook, and tech expert to the roles they already play.
But while the pandemic has cracked open all the systemic problems that impact women — according to a study done by The Maven Clinic, a healthcare start-up, working mothers are 28 percent more likely to experience burnout than fathers — the chances of a broader solution arriving anytime soon are slim. So, what can over-burdened moms do in the meantime to provide a little bit of a break, or at the very least, a few minutes of blissful silence? In honor of Mother's Day, we're sharing tips from supermoms on how to overcome mommy burnout.
Mom-tested solutions to mommy burnout
According to Caroline Larrieu Casias, LCSW, a therapist in Ashland, Oregon, women need to stop waiting to have the time to take care of themselves. "You will never have time if you don't just do it," says Casias, who is a mom to two children. "You have to let go of the myth. It felt really validating to admit that to myself."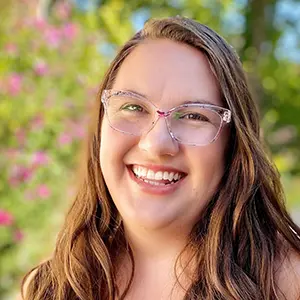 You will never have time if you don't just do it.
Caroline Larrieu Casias, LCSW
Therapist and mom
Instead, Casias tries to batch self-care with the non-negotiables on her to-do list. For example, if the dishes need to get done after dinner, she schedules a phone call with a friend or listens to an audiobook while doing so. "Yes, it takes longer to do the dishes, but it's worth it," she says.
Avoiding mommy burnout through self-care
Self-care is also a matter of quality over quantity, so while you may only have 20 minutes to yourself, if you fill them with something that brings you joy, you'll still reap benefits. "I have a coloring book and fancy colored pencils, and my children are not allowed to touch either," says Tammy Siu, a mother of two in Seattle. "I turn on the music, drink some wine, and color for a few minutes. It's extremely relaxing. I forgot how satisfying it was to color a picture." Aiofe Geoghegan, a mom of three in Tuxedo, New York, likes to drink her coffee or tea alone outdoors. "It only lasts 10 minutes, but it feels like heaven."
Find time for reflection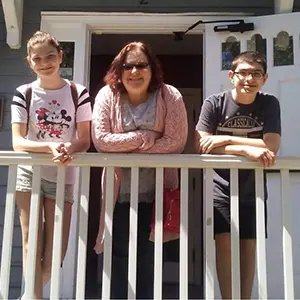 It's also helpful to think back on the moments when you felt truly relaxed and how you can recreate that vibe. When Lisa Meehan of Suffern, New York, was on vacation with her family last summer, the air conditioner in their rental house broke, so every night she read by an open window before bed. "It was so relaxing that I vowed to take those vibes home," she says. "Now I read every night with the window open and pretend that I'm on a beach vacation. I have a vivid imagination."
If you're working outside the home (or locked in your at-home office trying to work while simultaneously parent), it's also possible to pad your workday with some solid self-care, says Casias. "When I worked in a school, I would close my office door and watch one episode of The Office while I was on my lunch break," she recalls. "It let me feel like I was giving myself a tiny pocket to do what I wanted to do." She also got into the habit of knitting during staff meetings. "The first time you bring a little self-care into work you feel self-conscious, but then you realize no one cares," she says. "No one is getting fired for knitting."
How social media can help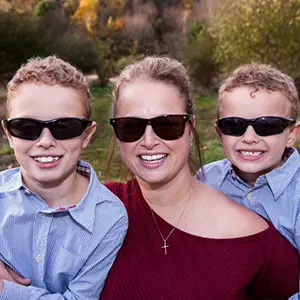 Social media can also be a form of self-care instead of an all-out time suck. Skip the doom scrolling and opt for an app or platform that's all about pure fun and escapism. "Twenty minutes on TikTok is good for mental health," says Julie Bohde, a mom and stepmom of four in Mahwah, New Jersey. "Whether it's cooking, crafting, life hacks, Amazon finds, I always leave laughing and inspired."
And on the days when one minute runs into the next and before you know it, it's 9 p.m. and you can't remember the last time you ate or drank anything (be it water or wine), even a small gesture like lighting a candle or rubbing a dab of essential oils on your wrists or the back of your neck can be a balm for your soul. "A candle is a visual reminder to take care of myself," says Caroline. "Right now, taking a whole day or week to myself just isn't possible. But I can infuse my regular life with these little moments." And sometimes that makes all the difference.
---