Whether they're buying jewelry and flowers or spa treatments and candlelit dinners, Americans aren't afraid to go (and spend) above and beyond on Mother's Day. After the winter holidays, Mother's Day has the highest spending total — even higher than Valentine's Day! But this year, Americans are taking Mother's Day shopping and pampering to new heights.
In 2023, Mother's Day spending is expected to be higher than it has ever been. So, let's take a look at some Mother's Day fun facts about how consumers will be spoiling their moms this year.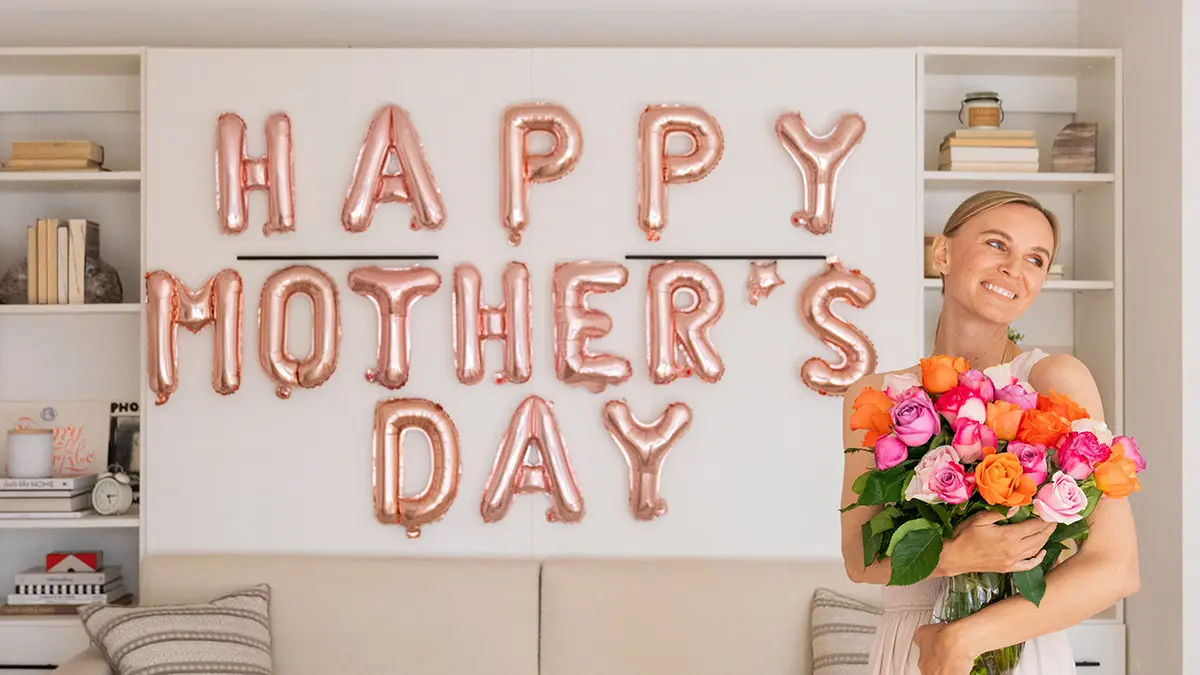 Mother's Day spending will hit record highs
This year, it's projected that consumers will spend more than ever on Mother's Day gifts and festivities. According to the National Retail Federation's annual survey, Americans are expected to spend a total of $35.7 billion, an increase of $4 billion from 2022's record.
The NRF estimates that Americans will spend an average of $274.02 on their moms this year. That's up more than $28 from last year's record.
Dividing $36 billion
It's clear that, when it comes to Mom, the sky's the limit. Now that we know how much people will be spending, let's see what they're actually spending it on. Below are the most popular Mother's Day gifts, according to the National Retail Federation.
Flowers
Tied for the most popular Mother's Day gift this year are, what else, flowers!
This Mother's Day, 74% of people will give their mom flowers.
That means that $3.2 billion will be spent on the sweet-smelling plants.
No surprise here: Mother's Day is one of the largest flower holidays for 1-800-Flowers.com. About 23 million stems are expected to sell this year.
Greeting cards
Putting just how much you love your mom into words can sometimes be tricky, so, thankfully, there are plenty (and we mean plenty) of Mother's Day cards ready and willing to do the job! And though we know mom will love anything you give her, sometimes a simple, homemade Mother's Day card is better than the fanciest card around.
This year, 74% of people who celebrate Mother's Day will get their mom a card. During this holiday alone, Americans will spend about $1.2 billion on greeting cards.
Special outings
After you've woken up mom with flowers, a card, and breakfast in bed, it's time to celebrate her!
60% of people said they plan on taking their mom on a special outing.
No surprise here: Most people said they'll be treating mom to brunch!
Jewelry
Are diamonds (and other jewelry) mom's best friend? The NRF estimates 44% of consumers are planning to gift jewelry this year, up from 41% in 2022. It's a timeless gift that has been growing in popularity each year.
Mother's Day by the numbers
Here's a fun collection of facts on Mother's Day gifting from 1-800-Flowers.com.
More Mother's Day fun facts
In Greek mythology, spring festivals were held to honor the maternal goddess Rhea.
One quarter of all the flowers bought in a year are purchased during Mother's Day.
Carnations are the official Mother's Day flower.
Speaking of the official flower, Anna Jarvis was the woman who popularized them after her own mother passed.
Pink and red carnations are commonly given to mothers who are still alive, while white carnations are for those who have passed away.
In 1908, President Woodrow Wilson issued a proclamation declaring the start of a national Mother's Day.
Though Mother's Day was created in the early 1900s, many small towns already had a day dedicated to honoring mothers well before then.
If you're not sure what kind of flowers to get mom, we may be able to help! The most searched-for flowers the week leading up to Mother's Day are roses, peonies, hydrangeas, and sunflowers.