Mother's Day is fast approaching, which means it's time to think about how you will honor the special women in your life. Retailers are filled with cards and keepsakes that bear the words "mom" and "mother," but what about gifts for all the non-traditional moms you know?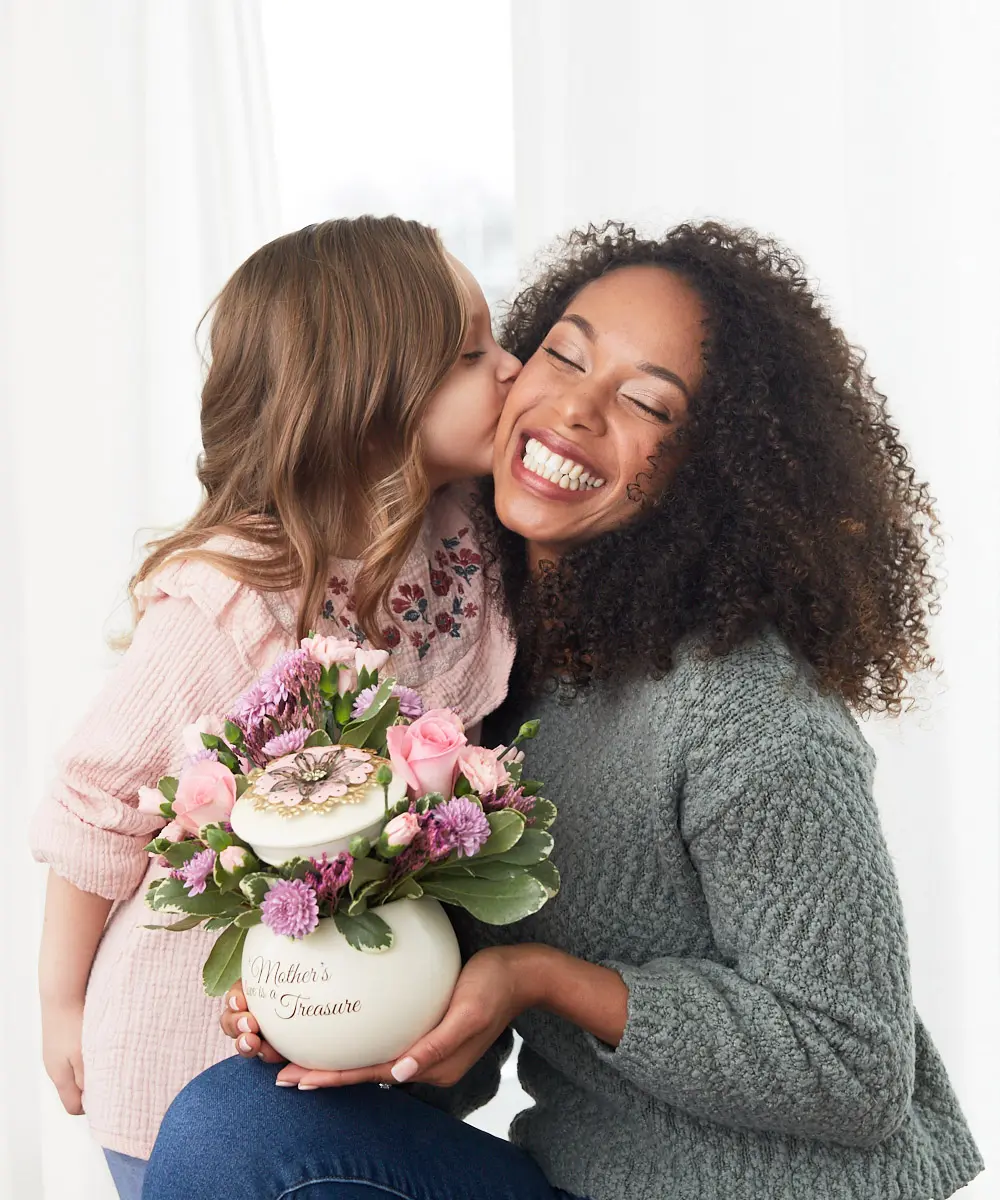 These are the incredible ladies who have touched our lives as stepmoms, bonus moms, aunts, grandmas, mothers-in-law, coaches, neighbors, mentors, and trusted confidants. They may have stepped in when our own mothers could not or supported us in ways that have enriched our lives for the better.
Foster mothers take kids into their homes for a temporary period of time, but their impact can last a lifetime. "It's different to be a foster mom on Mother's Day because I think sometimes people don't know how to define your role," says foster mother Katie Hughes of Portland, Oregon. "But, ultimately, foster moms are moms, and we wholeheartedly love our kids and the role we play in their lives."
Jillana Goble, foster mother and author of the book "No Sugar-Coating: The Coffee Talk You Need about Foster Parenting," tells us, "Though we give them our all while they are in our home and around our table, we know the ultimate hope of foster care is that they will be able to be safe with their parent again. One child in my care acknowledged this by stating in a letter 'To my favorite foster mom,' and that felt special to me."
Although foster moms and all the special non-traditional mothers out there will tell you that they do what they do out of love, Mother's Day is the perfect opportunity to show them how much you appreciate them.
A thoughtful note or card is a great place to start, and we've put together a list of some other gift ideas for non-traditional moms that will warm their hearts.
Mother's Day gift ideas for non-traditional moms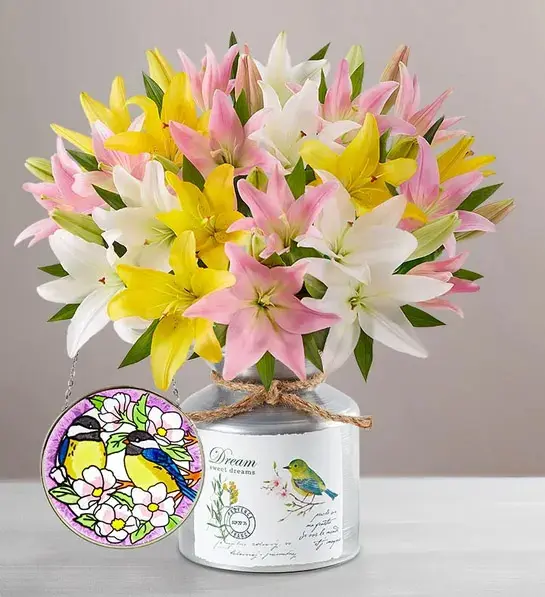 Imagine her face as she discovers this beautiful bouquet at her door. This gift includes a lovely arrangement of lilies gathered in a timeless milk jug. She'll also get a classic sun catcher to display in her window.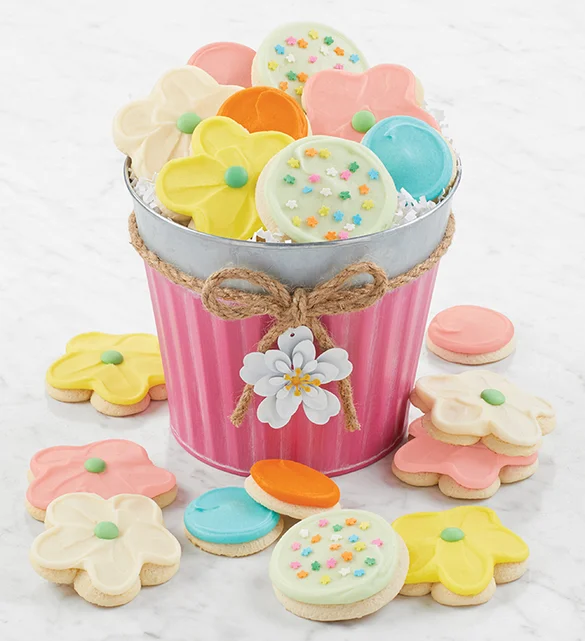 Surprise your "bonus mom" with a bucket of flower-shaped cookies that will satisfy her sweet tooth. This gift features 18 buttercream-frosted cookies that taste as good as they look. She'll love the darling reusable pail, too.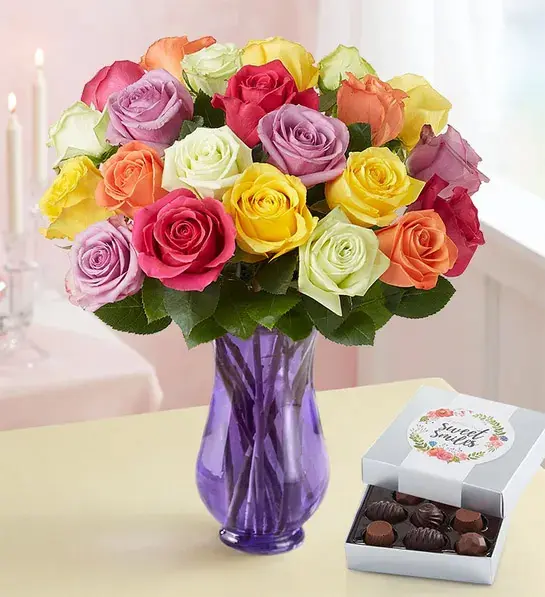 If you're looking for a gift with a "wow" factor, look no further than this vibrant collection of roses. For an even sweeter touch, add a small box of chocolates to accompany your bouquet.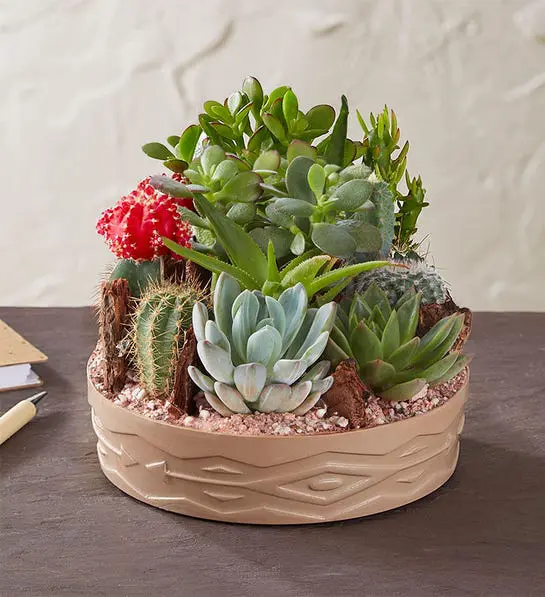 We know she'll find a good spot in her home for this Southwestern-style dish garden, which features an easy-to-care-for assortment of cacti and succulents.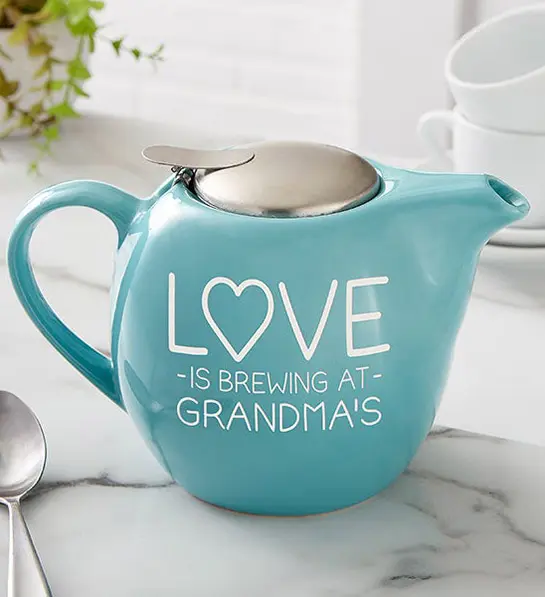 If you have enjoyed talking with your "other mother" over a cup of tea, you'll want to gift her this teapot you can personalize with a special message. It comes with an infuser insert, and we think she'll love the turquoise color.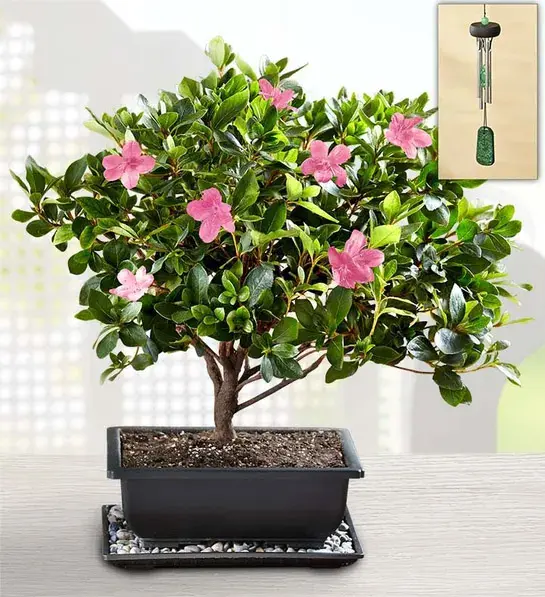 Show her she's one-of-a-kind with this unique Mother's Day gift. The Satsuki azalea bonsai blooms pink flowers in late spring and sports glossy green leaves all year long.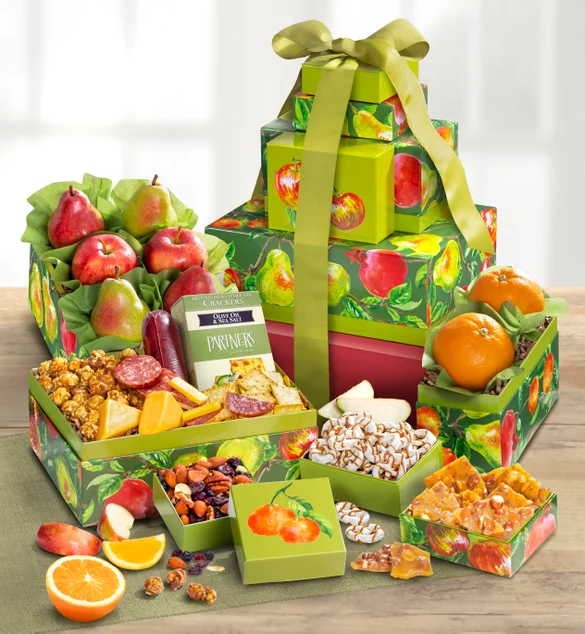 Sweet-tasting fruit and treats, along with some savory snacks, are piled high in this impressive tower. She'll enjoy pears and oranges, caramel corn and peanut brittle, cheddar cheese and summer sausage, and many more delights to make her taste buds happy.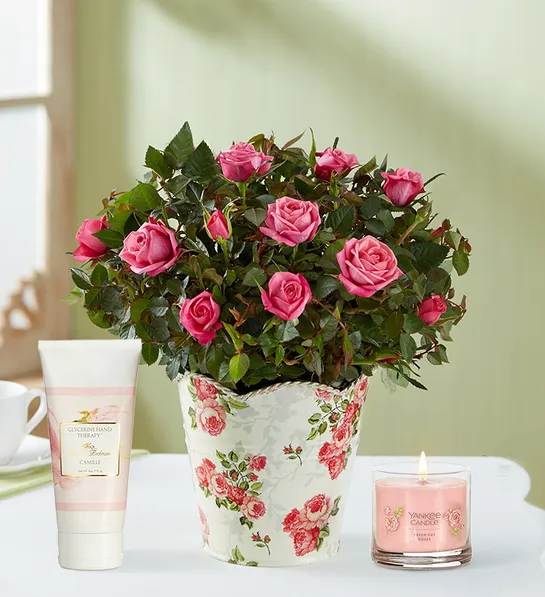 Your appreciation is in full bloom with our pink rose plant. Designed in an elegant planter with a sweet floral design, this gift brings a nostalgic touch to any sunny spot in the home. It also includes calming Camille Beckman hand lotion in a signature floral fragrance and a rose-scented Yankee Candle.
"Mother's Day is a chance to recognize that a lot of women do a lot of collective loving and nurturing and making the world go round through offering children stability," Goble says. "The responsibilities of motherhood are great and, as any experienced mom knows, can be thankless, so while chocolates and flowers on Mother's Day are not expected, they're always appreciated."