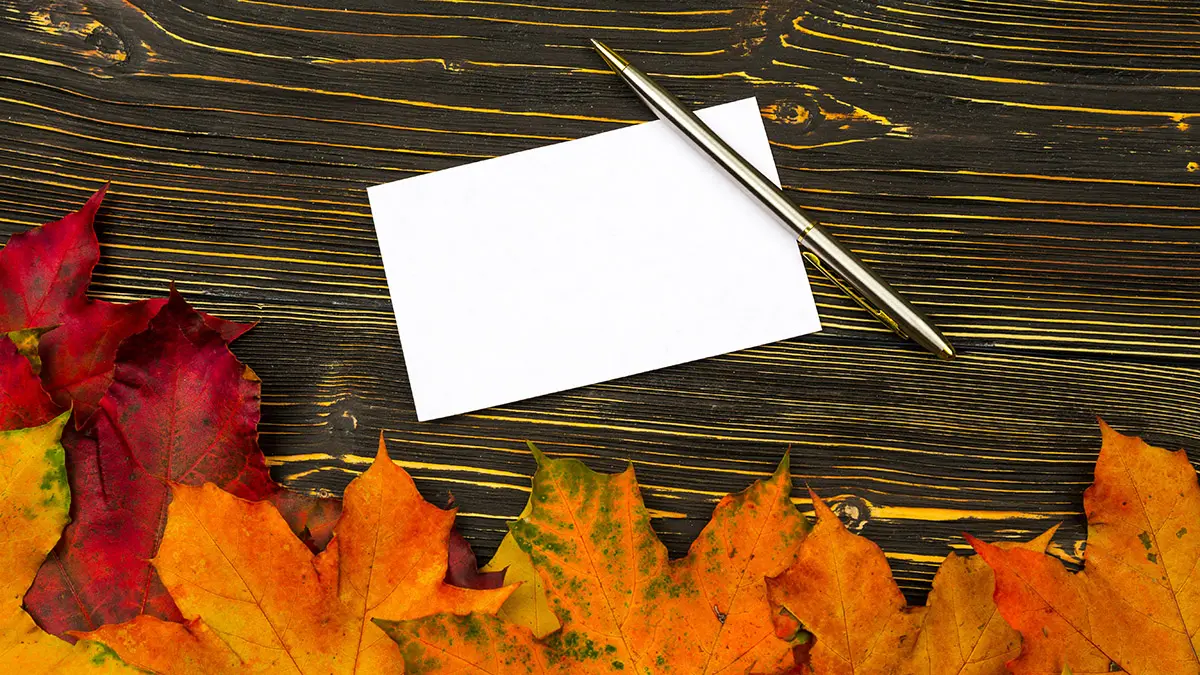 No matter how much prepping you do, Thanksgiving is a busy time of year. You have to stuff the turkey, mash the potatoes, set the table, and do what seems like 100 other things before your guests arrive. And between all the cooking and feasting, you also want to try to carve out a little time to remind your family and friends how grateful you are for them. Whether it's your spouse, best friend, or colleague, letting your loved ones know how much you appreciate them can mean so much — and you should be able to do it without adding any more stress to your already full plate. Expressing yourself is as easy as writing a handwritten card, sending a text, or saying a few words at the dinner table.
If you aren't sure how to put your feelings into words, don't worry. We've rounded up Thanksgiving greetings and wishes for everyone you're thankful for. Whether you share a sentimental or funny Thanksgiving message, these are sure to make this season of thanks memorable for you and your loved ones.
Thanksgiving greetings for family
I'm grateful to have such a smart, kind, welcoming [relation to you] like you. You're a big part of what makes this celebration special. Happy Thanksgiving.
I'm thankful for all the goodness you bring to my life and every moment we get to spend together.
Your presence in my life is cherished. Here's to another delicious Thanksgiving!
I could tell you all day how much you mean to me, but then we would both miss this incredible opportunity to eat like there's no tomorrow!
Here's wishing my lovely [relation to you] a spectacular Thanksgiving! I can't thank you enough for the joy, laughter, and happiness you bring to my world.
This Thanksgiving, I hope you enjoy lots of delicious food, followed by an amazing nap!
I have so many cherished Thanksgiving memories with you all, and I'm grateful we get to make more today!
Among all the wonderful things in this world, I'm grateful to be a part of such a supportive and loving family.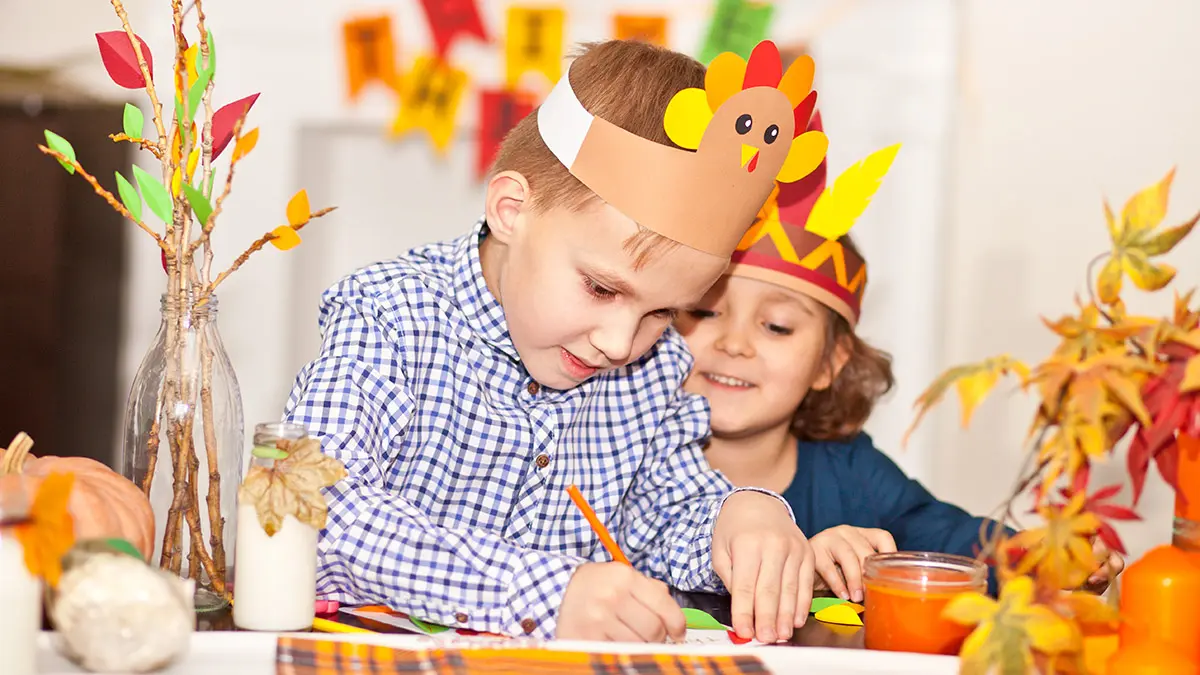 I want to thank you for all the times you have been there for me. You are so special and important to my life. I hope you have the best Thanksgiving!
Thanks for giving me so much love, kindness, and support.
I'm thankful for a lot of things, but I'm most thankful for you.
There are so many reasons to be thankful this Thanksgiving, and you're one of them.
You're my hero. All my life, you've taught me how to be a better person, and that's something I'll always be thankful for. Wishing you a wonderful Thanksgiving.
Through all life's ups and downs, one thing has remained the same: your love and support. I couldn't be more grateful. Happy Thanksgiving!
Life may have taken us in different directions, but thankfully the road home never changes. I'm so glad to share this special day with you.
Missing you this Thanksgiving! I'll have an extra serving of [favorite Thanksgiving food] in your honor.
We wish you were here to overcook the turkey! Miss you!
Thanksgiving greetings for friends
I wouldn't trade your friendship for anything in the world. Happy Thanksgiving to my best friend!
The greatest gift in life is friendship. I'm so thankful for yours.
I'm so thankful we have each other in our lives. Thinking of you on this cherished holiday.
Today I'm thanking my lucky stars that I have you as a friend. Happy Thanksgiving!
May the good things of life be yours in abundance not only on Thanksgiving but throughout the year.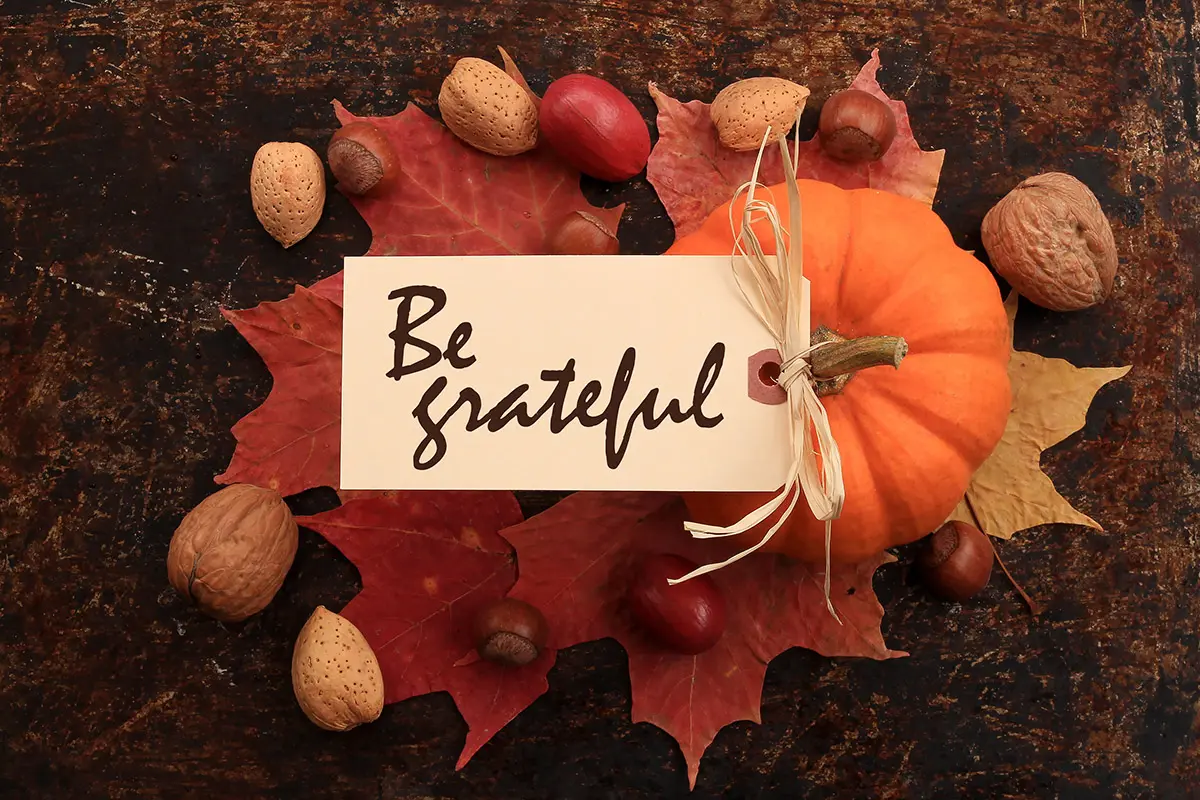 Happy turkey day! I wish you a lovely time with your family as the holiday fills your home with warmth and laughter. Enjoy the feast!
Happy Thanksgiving! Remember, a best friend is someone who lets you have the last piece of pumpkin pie.
Of everything I'm grateful for this Thanksgiving, your friendship is at the top of my list.
We are grateful for you and your family. Sending our love and warm wishes for a happy Thanksgiving!
May you have all the best delights today and forever. Happy Thanksgiving!
Hoping this Thanksgiving is full of peace, laughter, and mountains of mashed potatoes!
Happy Thanksgiving! May you and your family enjoy a grand feast and loving company.
Hope your Thanksgiving is full of family, food, and football.
Wishing you a comfy pair of elastic pants this Thanksgiving.
Good friends, good food, and good times…that's what this day is all about. Happy Thanksgiving!
This Friendsgiving, let's enjoy the laughter, food, and cheer that we'll remember for years to come!
Thanksgiving greetings for colleagues
Wishing you and yours a happy Thanksgiving!
You're an important part of [company name], and I'm glad we work together. Happy Thanksgiving!
I'm grateful to be working with you. Enjoy the long weekend!
I'm inspired by your hard work and dedication. Happy Thanksgiving!
This Thanksgiving, I am grateful to work with someone who is as funny and kind as you are. I hope you have the best day surrounded by family and friends!
Thank you for bringing your positive attitude to work every day. I hope you have a wonderful Thanksgiving with your loved ones!

Wishing you a relaxing and restful holiday!
I'm grateful to have a colleague like you who helps make our workplace a thriving community. Happy Thanksgiving!
From my cubicle to yours, happy Thanksgiving!
Thank you for sharing your wisdom and guidance with me this past year. I hope you have a wonderful Thanksgiving!
Thank you for being my office BFF. Happy turkey day to the best!
I never get the Monday morning blues because of fun employees like you. Thank you. May you enjoy your Thanksgiving with those who mean the most to you.
Thanksgiving wishes for everyone
Wishing you a very happy Thanksgiving celebration!
Sending all good wishes to you this Thanksgiving.
Hope you're surrounded by the love of your dearest friends and family this festive season. Happy Thanksgiving to you and yours!
May the wishbone snap in your favor this Thanksgiving!
I hope your Thanksgiving table is full of your favorite food and surrounded by your favorite people.
May your heart be as full as your belly this Thanksgiving.
Hoping your Thanksgiving comes with a cornucopia of blessings.
Wishing you a harvest of good health and good times. Happy Thanksgiving!
Warmest Thanksgiving greetings to you and your family.
Celebrate the little things in life and be thankful for the big ones.
May your Thanksgiving, and the whole year ahead, be filled with blessings.
Wishing you Thanksgiving moments that are as sweet as pumpkin pie!
May you celebrate this day surrounded by family, delicious food, and love in your heart.
Sending good thoughts your way this turkey day. Here's to a happy, healthy holiday!
Thanksgiving gifts to show your gratitude
Everyone can use a little extra thanks this holiday. Whether you're looking for festive décor or a sweet dessert to share with the table, our Thanksgiving flowers, food, and gifts will make anyone feel appreciated.