From recalling happy memories to celebrating a life well lived, Reimagining Grief, encourages you to rethink your understanding of grief. Whether you're searching for ideas to honor a loved one, are seeking inspiration to brighten someone's day, or are looking for supportive communities, our experts – from those who have experienced loss to professional therapists – are here to show you that positivity lives on. Through personal stories and uplifting videos, we're here to guide you to a peaceful, pleasant mindset.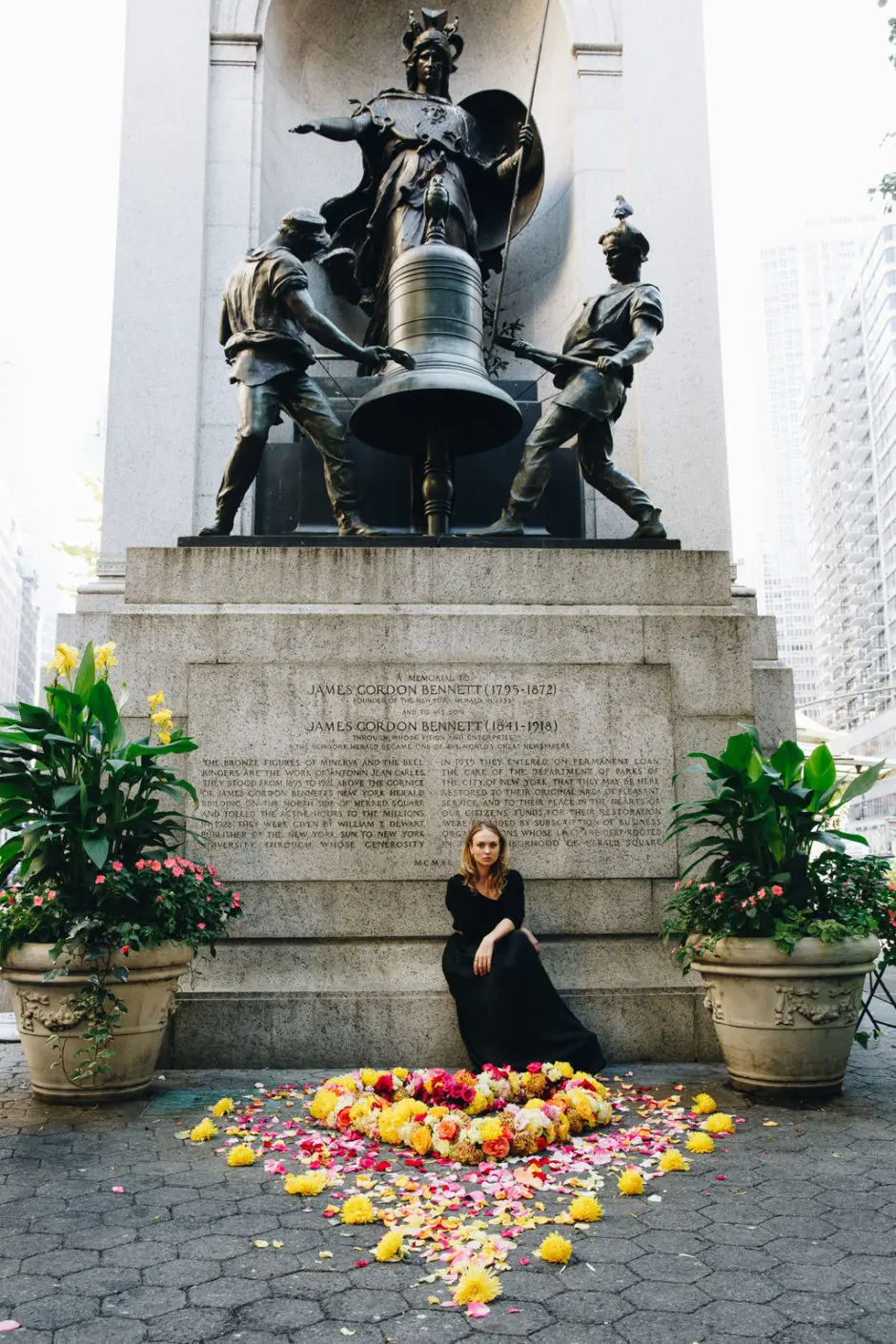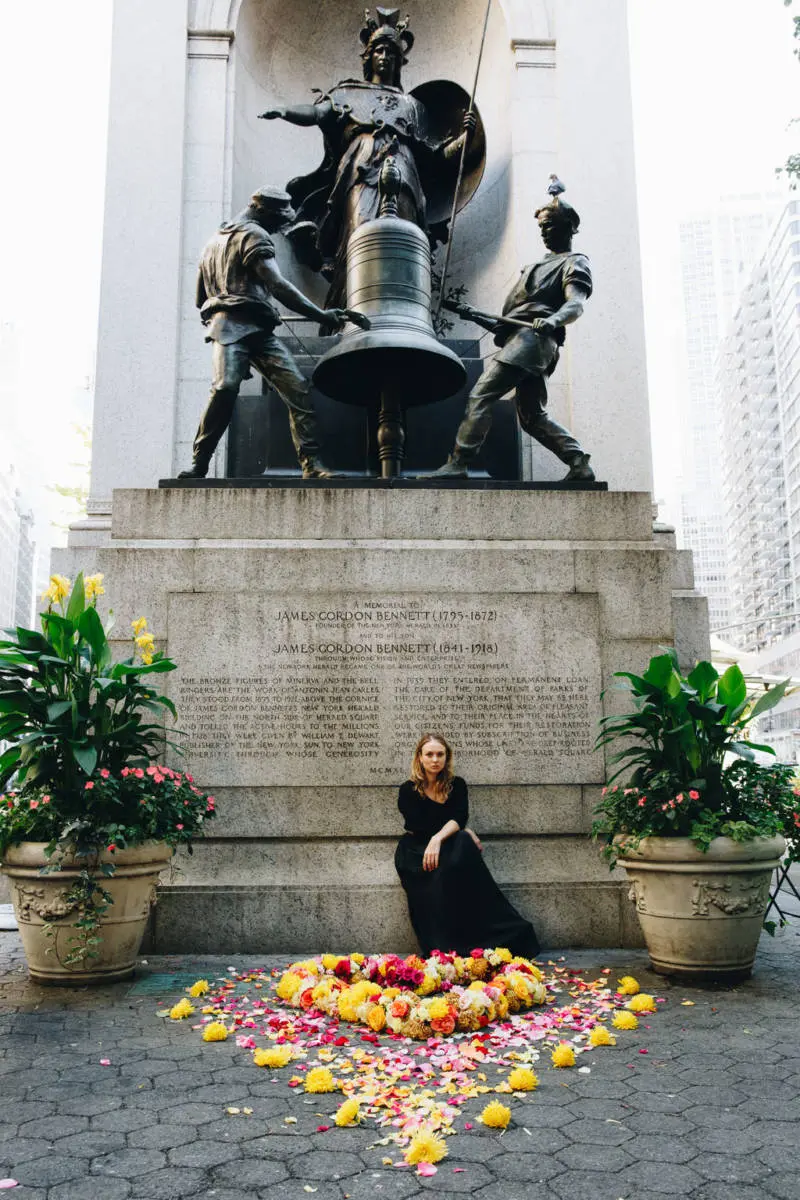 When I lay a floral heart, I'm doing it for the entire community impacted by COVID-19. I'm also doing it for the individuals who have reached out to share their COVID stories. In fact, hearing people's individual stories has been one of the most meaningful parts of the Floral Heart Project experience. So often, I think the enormity of those lost can be staggering for us to grapple with. Just how many people is 200,000? It is two giant football stadiums. It's 480,747 airplanes full of people. It's 2/10s the population of the state of Rhode Island. Yet, any representative scale of people fails to acknowledge that it is 200,000 individual humans whose lives mean an incalculable amount to those around them.
When I laid the flowers in Washington Square Park, I did so in honor of Mama Hu. Mama Hu was my friend's dear friend and before the COVID-19 lockdown they spent Valentine's Day together. She had no idea that months later, she'd lose her. Wendy Hu was an immigrant, an entrepreneur, and a mother to the community. She was everyone's family in her office and actually, everywhere. Her life touched my friend and those around her more than she likely ever knew.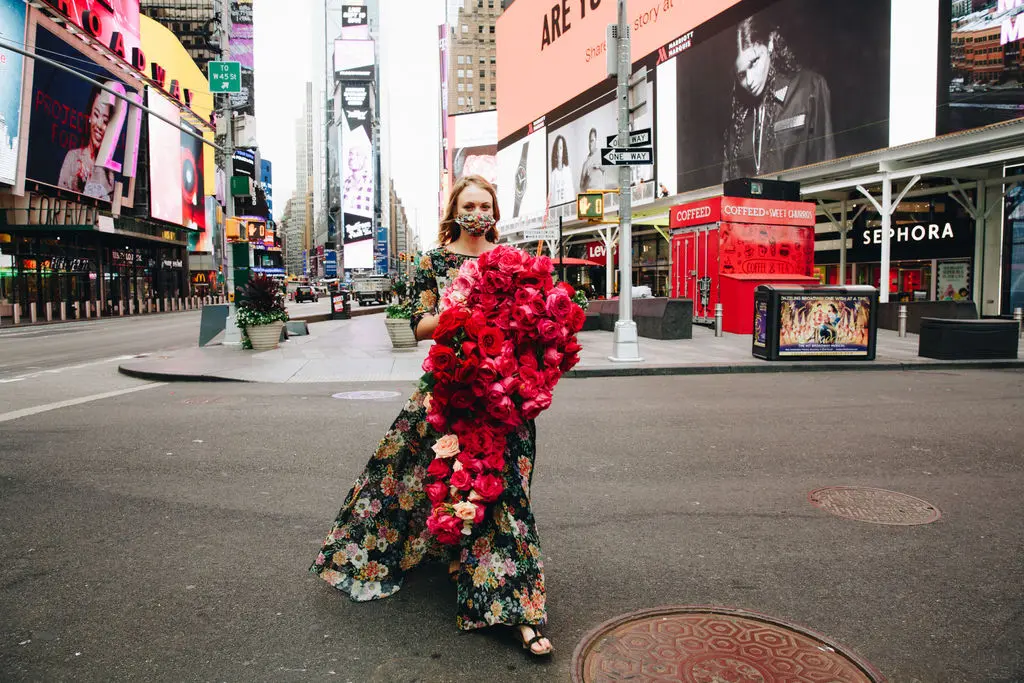 The heart in Times Square was laid in honor of my friend Daniel's brother-in-law who passed not from COVID but during the time of the COVID lockdown. He was a man with big dreams, ambition, and an extremely healthy lifestyle. It was a shock when they found he had a terminal illness. He passed relatively quickly and the family spent the lockdown in shock. They didn't know how to mourn or grieve without those around them. And, yet, they figured it out. They hosted virtual shivas and brought those who otherwise would not have been able to attend a memorial service together via Zoom. Their adaptations created a sense of community that helped them to process the loss in a time of broad communal sadness.
When I laid flowers in Bryant Park, I did so for two people who both came to me via social media. Walter Robb and Ron Valdueza were both successful businessmen who left behind children and grandchildren when the virus took their lives too early. Their families shared how devastated they were by their inability to mourn communally and how they wanted to do something, be part of something, that could allow them to really honor the memory of those they have lost.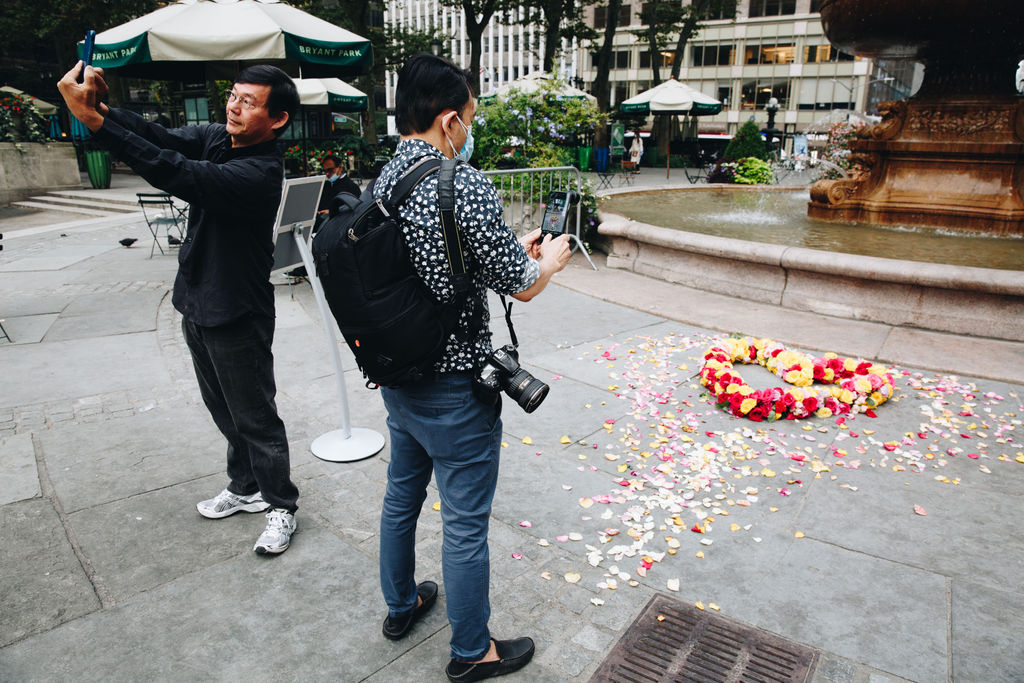 Next, I plan to build a floral heart with the community in Greeley Square as part of a silent vigil is for Isabelle Papadimitriou, the mother of Fiana Tulip. Isabelle was a flower loving nurse who passed just one week after battling a mild case of COVID-19. Her son and daughter are channeling their grief and anger into driving home the severity and realness of COVID-19 so fewer families are forced to endure the horrific loss of a loved one. They ask you to honor Isabelle's life by wearing a mask, remaining socially distant, washing your hands, and staying inside as much as you can for yourself, for others, and especially for our healthcare heroes.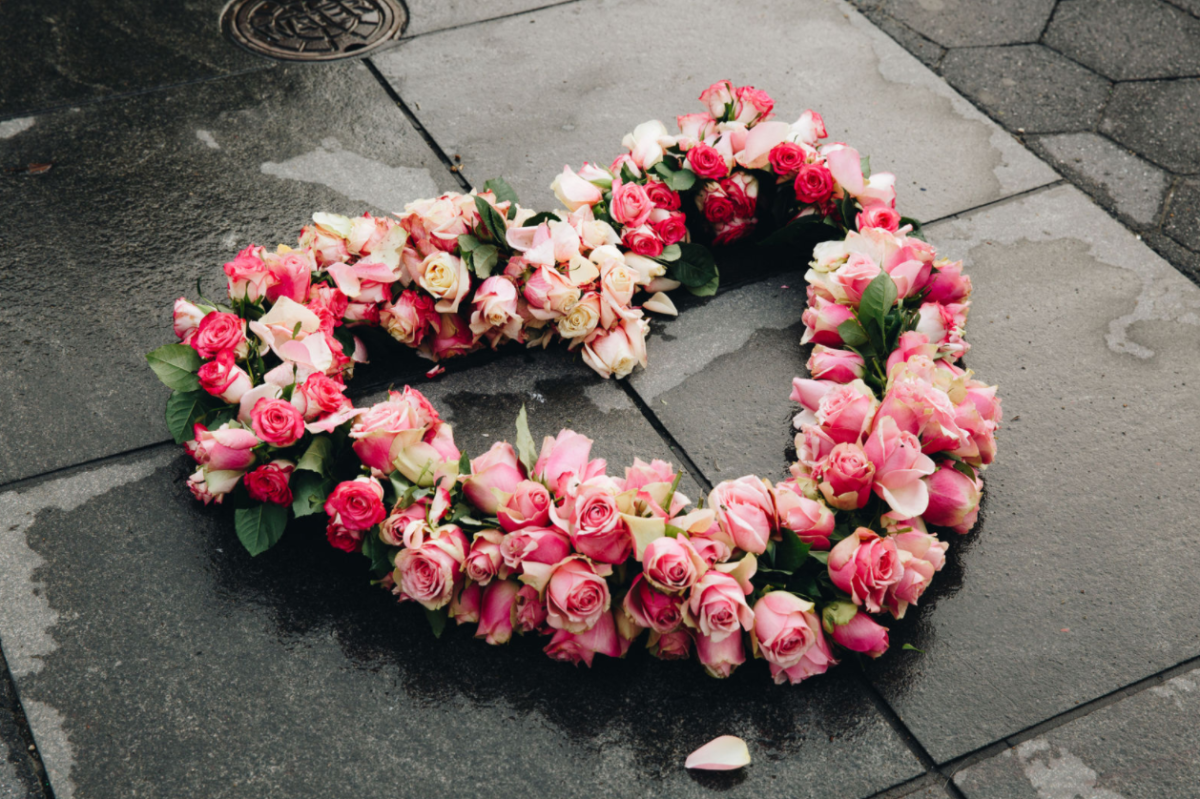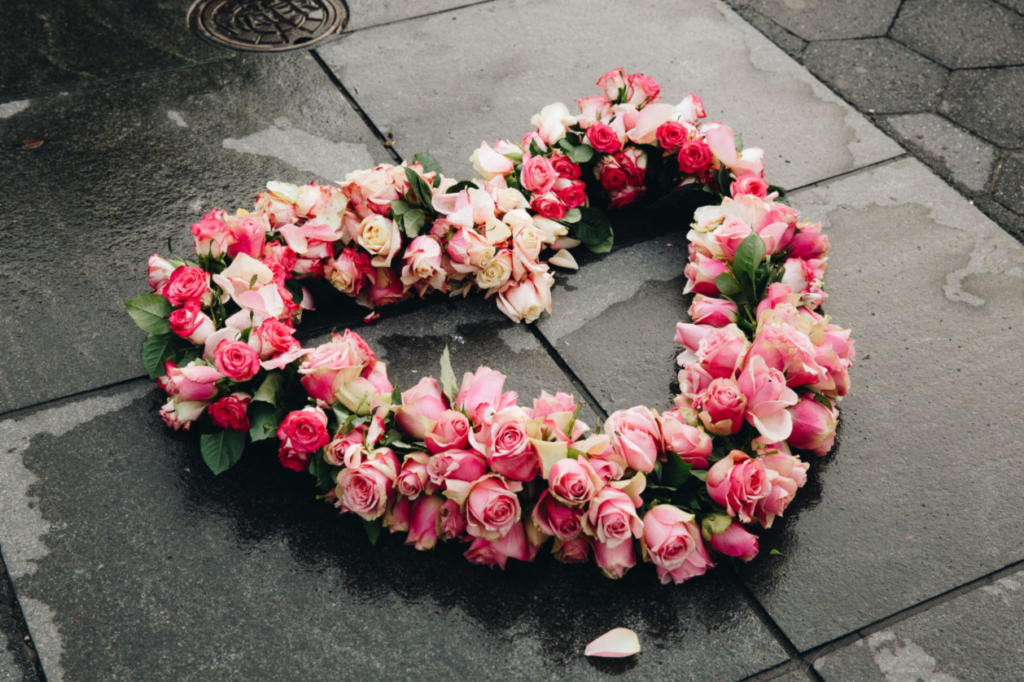 We lay floral hearts because we need to, because our community is suffering, and a living memorial to those lost is the least we can do to honor their lives. For every heart I lay, there are thousands of stories that I have not yet heard. But, I hope that for every person lost, you know that there is a heart that is specially placed for you.