When the snow starts to melt and the tops of budding flowers can be found in the dirt, it can only mean one thing — Easter is just around the corner! And that means it's time to say "goodbye" to the dark colors and hard edges of winter and "hello" to the beautiful soft pastels of spring.
If you'll be hosting this year's Easter festivities, there's no better way to incorporate warm spring colors into your decor than with fresh flowers. That's why we're your one-stop-"hop" for all of your Easter flower and decoration needs.
Tulips
Of course, tulips had to be number one on our list. As the flower most associated with spring, tulips fully embody the spirit, colors, and joy of Easter Sunday. Because a tulip's pastel colors symbolize everything from love and happiness to congratulations, you can never go wrong with a multi-colored bloom of tulips on your dinner table.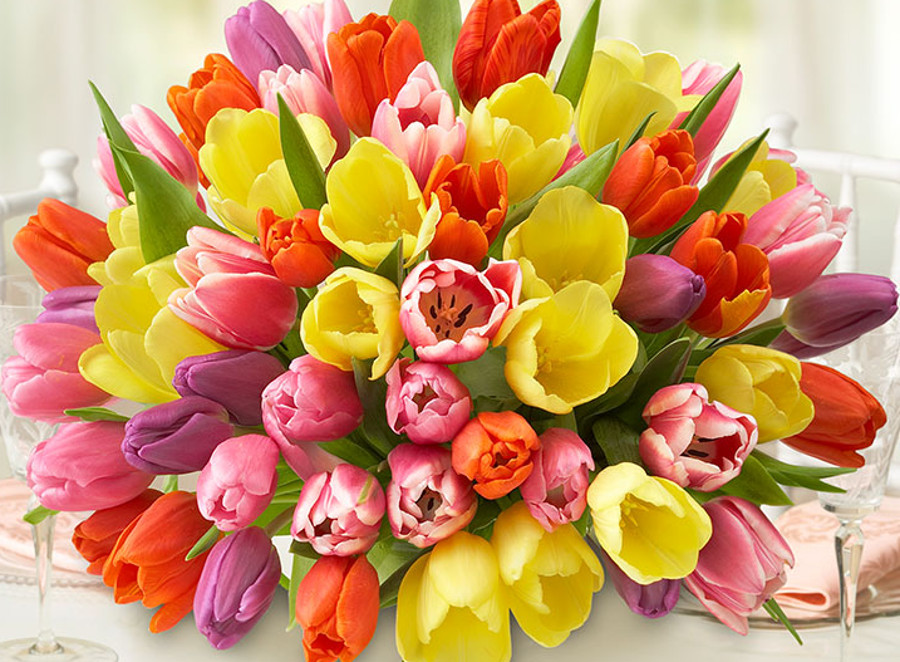 Continue Reading…