Music is an essential part of any funeral service. "It has a way of going deeper emotionally and spiritually," explains Daniel Symonds, a funeral director at Symonds-Madison Funeral Home in Elgin, Illinois. The right songs can honor and celebrate the life of the deceased, and create a sense of comfort and connection for the grieving.
While hymns and instrumental pieces once were the standards for funeral music, more modern songs have gained popularity in recent years.
"Different generations bring different styles of music, and in this changing religious and spiritual landscape, more secular music is making its way into the funeral service," Symonds says.
The type of service also shapes music choices. A funeral service may lean on more traditional music, while a celebration of life may share favorite songs of the departed.
"Music is also a great transition between the different sections of a funeral service, preparing hearts for the words being spoken," Symonds notes.
If you're struggling to decide what song to play at a funeral, remember: There is no "wrong" choice, Symonds says. Think about what your loved one enjoyed most and select music that best memorializes and celebrates his or her life. Also, don't forget to carefully read the lyrics to ensure they fit the mood of the ceremony.
Best funeral songs
This selection of 25 funeral songs that covers various epochs, genres, and sentiments will help you plan the perfect send-off for your loved one.
1. "Time to Say Goodbye" by Andrea Bocelli and Sarah Brightman (Lyrics)
A powerful and soaring duet, "Time to Say Goodbye" is a classic exit song and a good choice to honor a deceased partner.
2. "You Raise Me Up" by Josh Groban (Lyrics)
Remembering a loved one for the help, support, and encouragement they gave is always a wonderful way to honor them, and this song does just that.
3. "Candle in the Wind" by Elton John (Lyrics)
Written by John and legendary songwriter Bernie Taupin, "Candle in the Wind" mourns the passing of someone while they were in the prime of their life.
4. "Wind Beneath My Wings" by Bette Midler (Lyrics)
Midler pays tribute to the deceased as someone who has empowered others to "fly higher than an eagle." A song that is similar in sentiment to "You Raise Me Up."
5. "Dance with My Father" by Luther Vandross (Lyrics)
Vandross wrote this song, along with Richard Marx, based on his own childhood. Ideal for honoring a father, grandfather, or father figure, it speaks to fond memories and a longing to relive those moments again.
6. "You Can Close Your Eyes" by James Taylor (Lyrics)
Often described as a lullaby, "You Can Close Your Eyes" is soft, peaceful, and quietly uplifting. While it may not meet the true definition of a "funeral song," it's been widely used as one since its release in 1971.
7. "Forever Young" by Bob Dylan (Lyrics)
Dylan wrote this as a wish for his son, Jesse, with lyrics that tug at the heartstrings: "May you always be courageous / Stand upright and be strong / May you stay forever young."
8. "Tears in Heaven" By Eric Clapton (Lyrics)
"Tears in Heaven" is a powerful tribute to love's long-lasting powers. Clapton wrote the song, along with Will Jennings, after the death of his 4-year-old son.
9. "You'll Never Walk Alone" by Gerry and the Pacemakers (Lyrics)
After loss, it's common to feel alone. The lyrics of "You'll Never Walk Alone" offer a sense of hope and companionship, making it one of the most popular funeral songs of all time.
Modern funeral songs
This selection of funeral songs comes from contemporary artists, but the titles listed still contain classic and timeless themes.
10. "Supermarket Flowers" by Ed Sheeran (Lyrics)
With a soft melody and thoughtful lyrics, Sheeran's tribute to his grandmother speaks to the heavy, emotional days immediately following the death of a loved one.
11. "Waiting For You" by Nick Cave and the Bad Seeds (Lyrics)
Starting slow and swelling emotionally toward its end, this song speaks of waiting for a loved one to return. Cave wrote it after the death of his son, and it may be a meaningful choice for those who have lost a child.
12. "One Sweet Day" by Mariah Carey and Boyz II Men (Lyrics)
This powerful and heart-tugging ballad is about losing a friend and waiting patiently to see them again.
13. "Beam Me Up" by Pink (Lyrics)
Pink wrote "Beam Me Up" for a close friend who lost a child. In it, she imagines a parallel universe where those left behind can talk to their loved ones again and "nothing breaks and nothing hurts."
14. "Hero" by Mariah Carey (Lyrics)
A powerful tribute to a mother, father, or another important role model, "Hero" conveys the power of inner strength.
15. "See You Again" by Wiz Khalifa ft. Charlie Puth (Lyrics)
An excellent choice for paying tribute to a friend, this collaboration recounts shared memories and closes with a longing to see the person who has left us again.
16. "Angels" by Khalid (Lyrics)
This is the closing track on the singer's 2017 debut album. On it, Khalid speaks about seeing angels who give hope for better days ahead.
---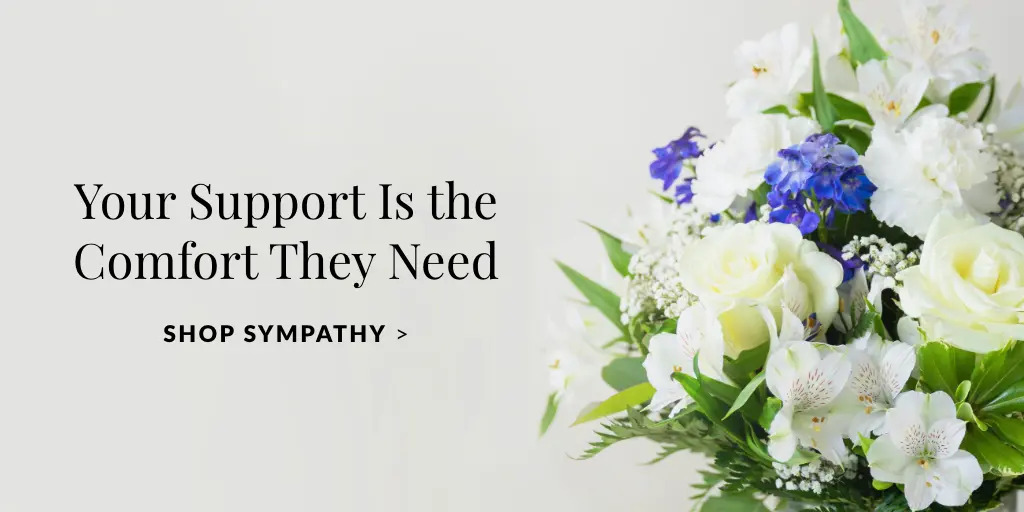 ---
Country funeral songs
It should come as no surprise that some of the biggest country artists of all time are responsible for some of the most inspiring and soulful funeral songs ever recorded.
17. "I'll Fly Away" by Johnny Cash (Lyrics)
Written by prolific composer Albert E. Brumley, "I'll Fly Away" is a classic hymn performed at New Orleans jazz funerals. Cash's rendition is slower than the original but just as uplifting.
18. "When I Get Where I'm Going" by Brad Paisley ft. Dolly Parton (Lyrics)
By describing what heaven will be like, Paisley and Parton attempt to bring solace to the bereaved. It's a comforting choice for those who have lost partners, siblings, parents, or grandparents.
19. "Who You'd Be Today" by Kenny Chesney (Lyrics)
When someone dies young, we often wonder what their life might have looked like. "Who'd You Be Today" mourns this loss and the person they might have become.
Uplifting funeral songs
If you're looking to set a more inspirational tone at a funeral, these songs offer a message of optimism and hope.
20. "Somewhere Over the Rainbow/What a Wonderful World" by Israel Kamakawiwo'ole (Lyrics)
Perfect for a celebration of life, this medley of two classics has a more uplifting melody than traditional funeral songs. It paints an image of a better place "where troubles melt like lemon drops."
21. "You'll Be in My Heart" by Phil Collins (Lyrics)
This song, written for the Disney movie Tarzan, reminds us that our loved ones will always live inside us, even if we cannot be with them.
22. "Life Without You" by Stevie Ray Vaughan (Lyrics)
Despite its name, "Life Without You" is an uplifting choice to play at a funeral. Vaughan wrote the song after after the untimely death of friend and mentor Charley Wirz, and it contains touching, heartfelt lyrics such as "Fly on, fly on, fly on my friend."
23. "The Parting Glass" by The Clancy Brothers and Tommy Makem (Lyrics)
Commonly sung at an Irish funeral, "The Parting Glass" is a toast to a life well lived. For a more contemporary version, consider the rendition by Irish singer Hozier.
Religious funeral songs
Death can test people's faith and cause them to seek out spirituality, and these songs can help provide solace during a difficult time.
24. "The Prayer" by Céline Dion and Andrea Bocelli (Lyrics)
While this duet is most popular around the holidays and for weddings, its inspirational message about asking God for guidance can be comforting in the wake of grief.
25. "Hallelujah" by Jeff Buckley (Lyrics)
Originally composed and sung by Leonard Cohen, "Hallelujah" has gained immense popularity in recent years due to Buckley's soothing and touching rendition.