Our series "Reimagining Grief" offers inspiration and advice for celebrating the life of a friend or loved one. In this article, we explore ideas for choosing the best floral flower arrangements for a funeral.
Funerals are always somber occasions as we gather to honor the life and legacy of someone we have loved or know through a close connection to a friend. Traditionally, we send flowers to show that we care, and as mourners pay their respects and offer their condolences to the family, they see these flowers.
Let's face it, though: Some floral arrangements for a funeral can be impersonal. When we choose a more pleasant and meaningful bouquet, we're showing that we care while also providing comfort. Here are some suggestions for choosing a visually pleasing floral arrangement for a funeral.
Choose happy and meaningful colors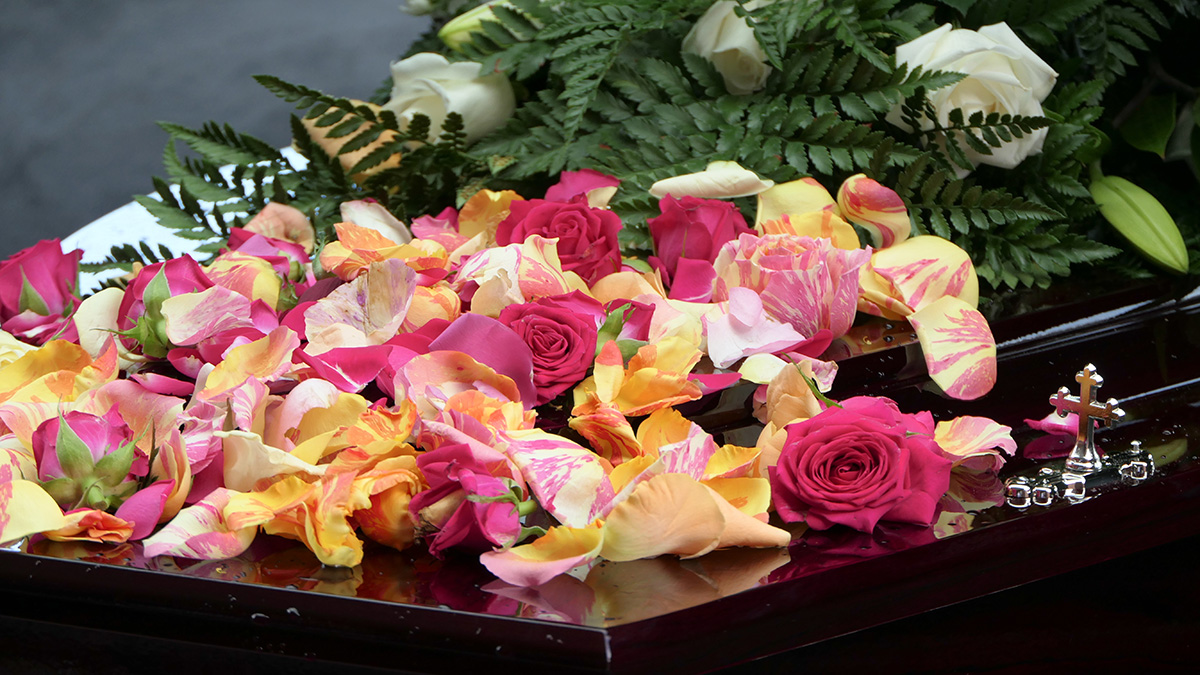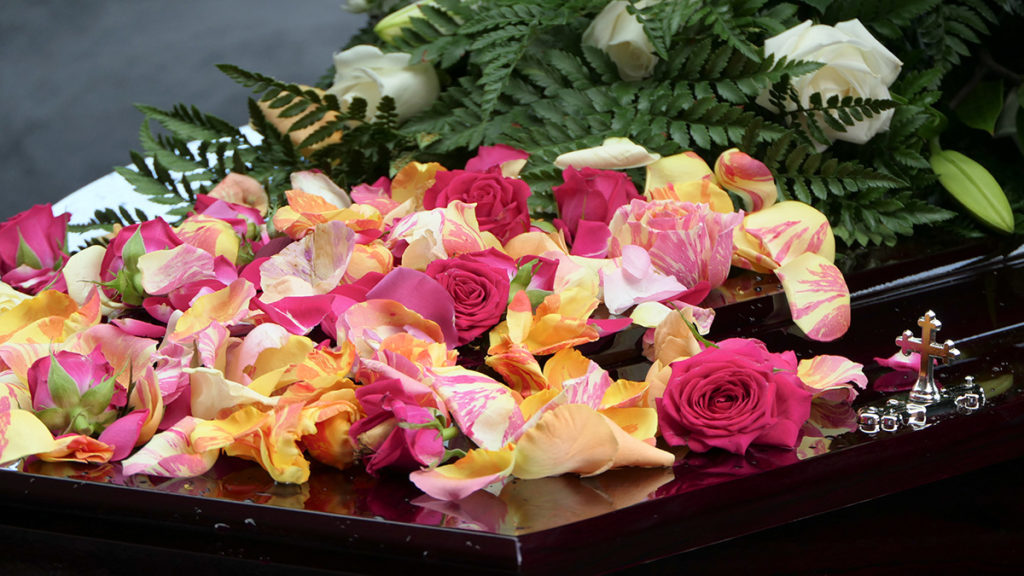 While white is perfectly appropriate, particularly to mark the death of someone you didn't know particularly well, choosing a more vibrant, colorful arrangement will help to lift the spirits of family and friends alike. Ashley Greer, an award-winning florist, recommends selecting arrangements that include the deceased person's favorite color.
"The most joyful flowers to send are ones in the favorite colors of the deceased — this means there's not a one-size-fits-all, and that each arrangement will be custom to the individual receiving it," Greer explains. "Traditional colors of happiness include yellow and orange, though if the deceased's favorite color was purple, that will feel more appropriate."
Fred Hoffman, a co-founder of Seniors Life Insurance Finder, says that pleasant, less formal arrangements can help both the family and the mourners. "Many people prefer to avoid attending funerals and other memorial services," he says. "They find the occasion too difficult and often emotionally charged and are unsure how to handle it. It will be a great gesture to offer comfort and let the family know that you are thinking of them."
Personalize the floral arrangement for a funeral
When choosing which flowers to send for a funeral, think about the life of the person. If you know their favorite flower or plant, you could send that. Or, look into the meaning of different blooms and select some that reflect your relationship with the deceased. Hoffman suggests working with your florist to design a floral tribute that is unique and personal, such as a rustic basket with wildflowers to honor someone who loves the outdoors.
Flower considerations for cremation
Floral arrangements for cremations should be different. Greer recommends larger displays in baskets and vases: "One of the biggest trends I've seen lately is the lavish floral displays that go around cremation urns. The urn sits in the middle of what feels like a small garden, and it's simply beautiful," she says. "Sometimes they are 'happy' colors, including pinks, yellows, and oranges, and sometimes they are the classic whites and greens."
Considerations for all floral arrangements
No matter what type of funeral, keep in mind that the arrangement will need to be visible to everyone. "You can opt for a three-sided design or something with a little height," Greer says. "For funerals, all flowers make excellent choices — just be mindful of the way they are combined."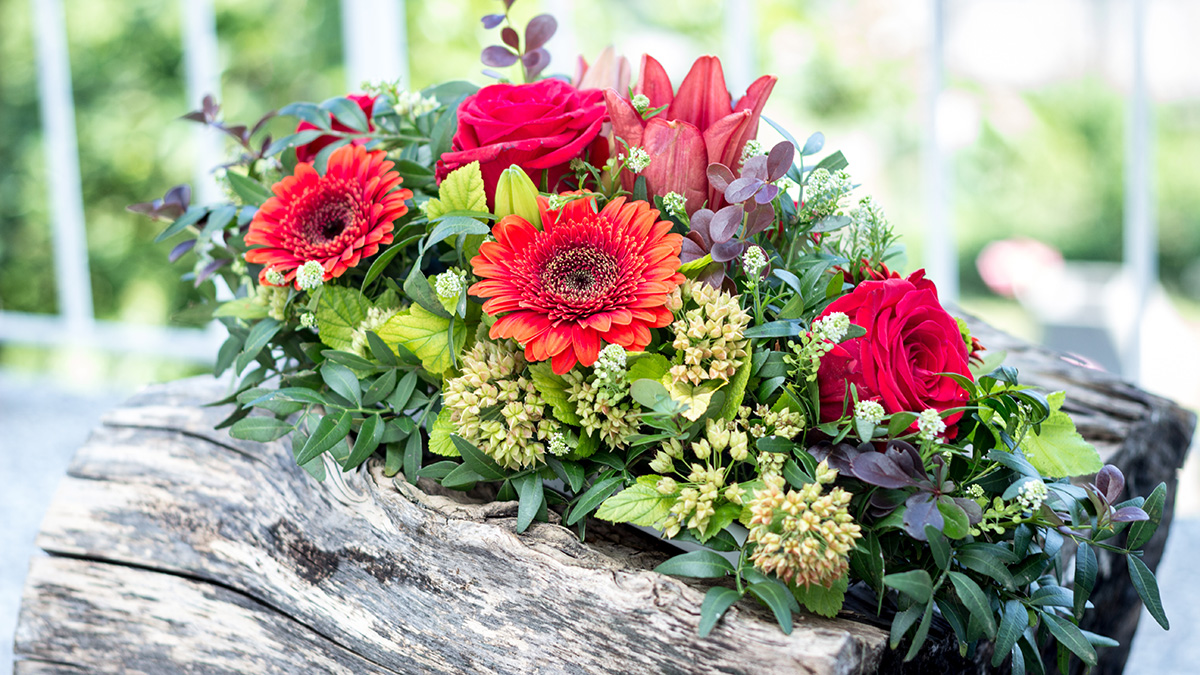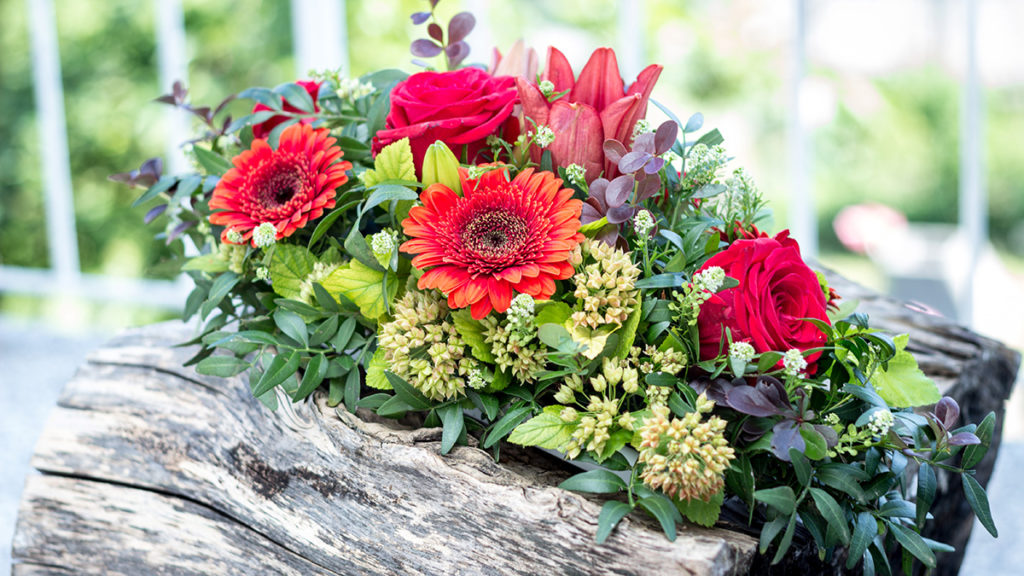 Send floral arrangements for a funeral to the family home
If you prefer, you can get flowers delivered to the home of the family instead of to the funeral itself. "If you send flowers to the house, I recommend a tasteful display that is not too large nor fragrant," Greer says. "While lilies can be nice at a place of worship, they can be overwhelming in the home and feel oppressive." Greer also suggests keeping the decor of the home in mind if possible: "Choose flowers and colors that you know the recipient will appreciate and that will add beauty and harmony to the home," she says.
Sending flowers when someone dies is a wonderful way to show that you care for the family and share their sadness. By taking the time to make your chosen arrangement personal and meaningful, you will be sure to bring comfort to everyone who gathers to remember the life of a special person and support one another.
---