Pregnancy and Infant Loss Awareness Month, established in 1988, is observed every October as a way to recognize the unique grief of bereaved partners and families, and to demonstrate support for these people who have suffered such a tragic loss.
People experiencing pregnancy and infant loss are in an extremely new normal and state of being. And even though these losses are far from uncommon, they are still known as the "silent sorrow." With regard to parenthood, in our culture we prefer to talk about happy things, and why wouldn't we? But the reality is that parenthood sometimes includes profound grief, and the more we avoid openly acknowledging that, the more we push parents who are suffering back into the shadows.
In a recent "Light After Loss" Facebook Live episode, Modern Loss' Rebecca Soffer hosted a discussion with Erica McAfee, the founder of Sisters in Loss, a maternal child health education company where Black women share their stories about pregnancy and infant loss, and infertility.
Here are some key takeaways from their conversation.
Pregnancy and infant loss is more widespread than you think
We tend to use words like "unimaginable" when it comes to pregnancy and infant loss, but in reality they happen every day. If you look around a crowded room, you'll probably see at least one person who has experienced it in some way.
The facts are:
Fifteen to 20% of pregnancies end in a first trimester loss (up until 14 weeks).
In the U.S., the rate of stillbirth (considered any time after 20 weeks of gestation) is one in 160 to 200 pregnancies.
Sudden infant death syndrome (SIDS) affects between 5,000 and 7,000 infants every year.
Approximately 11,300 infants die within 24 hours of their birth each year.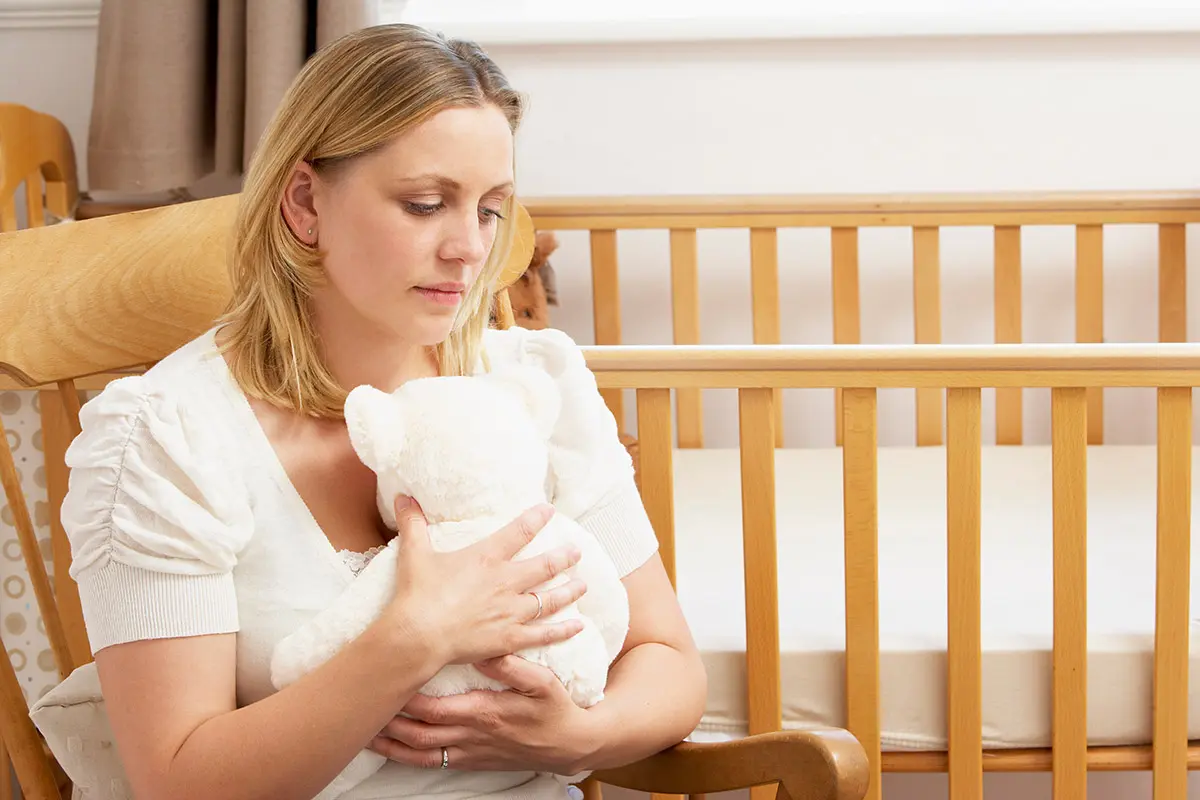 These types of losses affect our entire being
What people may not think about when they hear the words "stillbirth," "miscarriage," or "infant loss" is that the birthing person has an enormous burden of grief on them in every possible way.
They might be lactating without a baby to feed, or have pregnancy weight, or be dealing with another physical ailment stemming from pregnancy and labor, plus the grief they are feeling. This is an enormously difficult collision of realities, not just for the birthing person but everyone around them. It's important to give someone in this situation extra compassion — and if you're that person, you need to give yourself that compassion.
There is a disparity in care
Black women are four to five times more likely to die from pregnancy-related causes. Nearly 800 women a year die from pregnancy-related causes up to one year post-partum. Many women of color are dismissed when they speak up with their concerns, and the consequences can be deadly. It's integral to listen to the voices of all kinds of birthing people.
Avoid platitudes when trying to offer meaningful help
We must get more comfortable holding space to present these losses in ways that help people feel less alone. One way to avoid drawing a line between you and a grieving parent is to avoid saying things like:
"You can always get pregnant again."
"At least you have another healthy child."
"You're still young — you have time."
"At least you weren't 'that' pregnant."
Comments like these dismiss the actual baby, ignore the shattering experience of pregnancy coupled with loss, and overtly ignore the fact that the grieving person is actually a parent. They can be very dismantling and are likely to result in defenses going up and you being regarded as someone who doesn't really see another's experience.
4 ways to provide support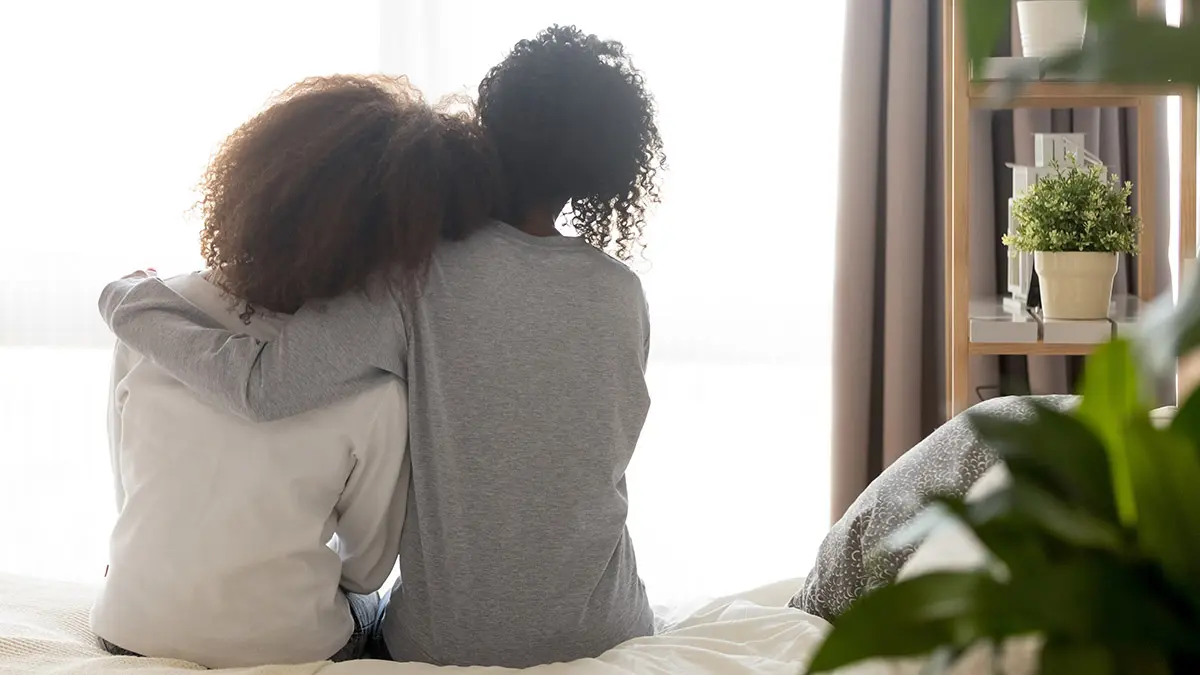 Ask the parent to share their baby's name, or what they were thinking of naming the child.
Acknowledge that they are actually parents, regardless of whether they have a living child. They are parents; they are just parenting differently. This is especially important on days like Mother's Day and Father's Day.
Make a point to acknowledge that they're grieving, no matter what point they are at. Give them grace as they go through their process and do not expect that they will ever be the "old them." Grieving looks different for everyone.
Remember with them. Bereaved parents often feel utterly alone in their grief. Try to change that experience for them by using their child's name and saying, "I want you to know I remember…" with any memories of their baby.
This article was authored by ModernLoss.com, which offers candid conversation about grief and meaningful community throughout the long arc of loss.
Miscarriage and Pregnancy Loss at the Office
With as many as 20% of pregnancies ending in miscarriage and one in 160 ending in stillbirth, it is likely you or someone you know has dealt with this emotional and stressful event. In addition to personal pain, pregnancy loss often leads to uncertainty on the job.
The Miscarriage Association surveyed 600 people who experienced a pregnancy loss and found that most encountered confusion in the office. Nearly 50% of the respondents were unaware of their rights, and many managers weren't aware of their responsibilities.
Here is advice from the Miscarriage Association for dealing with pregnancy loss in the workplace:
Encourage a supportive environment and culture in which workers feel comfortable talking to their managers.
When approached, take the lead from the employee. Ask them what they need, and listen.
Stay in touch with the employee, but do not pressure a return to the office.
Ask what they can do to support a return to the workplace and implement any reasonable adjustments.
Ask the employee what, if anything, to share with coworkers. Share the information only if they want it to be communicated.
Make allowances for ongoing medical appointments.