In 1949, the United States government designated May as Mental Health Awareness Month. The purpose of this month is to raise awareness about the importance of mental health and provide information about what people can do if they feel their own mental health or that of someone they care about is cause for concern.
In a recent "Light After Loss" episode, Modern Loss' Rebecca Soffer spoke with Dr. Joy Harden Bradford, a psychologist as well as the founder of Therapy for Black Girls and host of its mental health podcast. Bradford's work focuses on making mental health topics more relevant and accessible for Black women, and creating spaces for them to have fuller and healthier relationships with themselves and others.
Here are some key takeaways from their conversation.
Why is there such a stigma surrounding the topic of mental health?
Many people didn't grow up being taught about the importance of caring for their mental health. Also, some communities that are more deeply rooted within religion and spirituality tend to promote the idea that if you are struggling with mental illness, your faith may not be strong enough, or, even, that you are cursed. None of this encourages an open conversation about mental healthcare.
How has the stigma surrounding mental health historically affected Black and Brown women?
A common "strong Black woman" stereotype suggests that they're the ones who are supposed to hold everything together: at home, at work, within their communities. That is nearly impossible to do without struggle. The idea that someone might not be strong enough to face whatever emotional concerns they're having goes against that stereotype, and that results in some women feeling like it's not OK to admit they need help. Also, historically, Black women have been penalized for having mental health issues in various ways, from being put into prison to losing employment to having children taken away from them.
Why is it important to see ourselves reflected in our therapist?
The field of therapy — its theories and interventions — was developed by and for straight white men. When you choose a therapist, it can be helpful to see someone who has a cultural knowledge of what those theories and interventions look like with your community, and who has a similar background. If a therapist doesn't understand those nuances, important things might be missed. For example, talking about "being tired" within the Black female community can mean that someone is experiencing deep burnout. Someone who doesn't understand the context might try to help that person look at their sleep hygiene.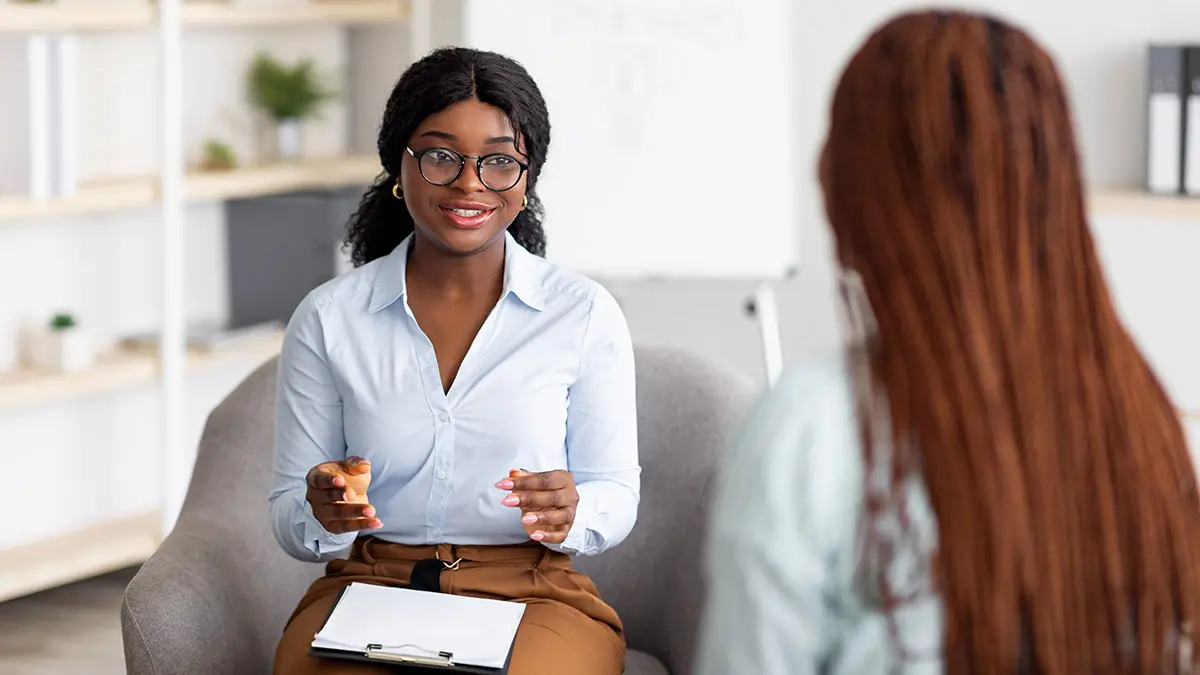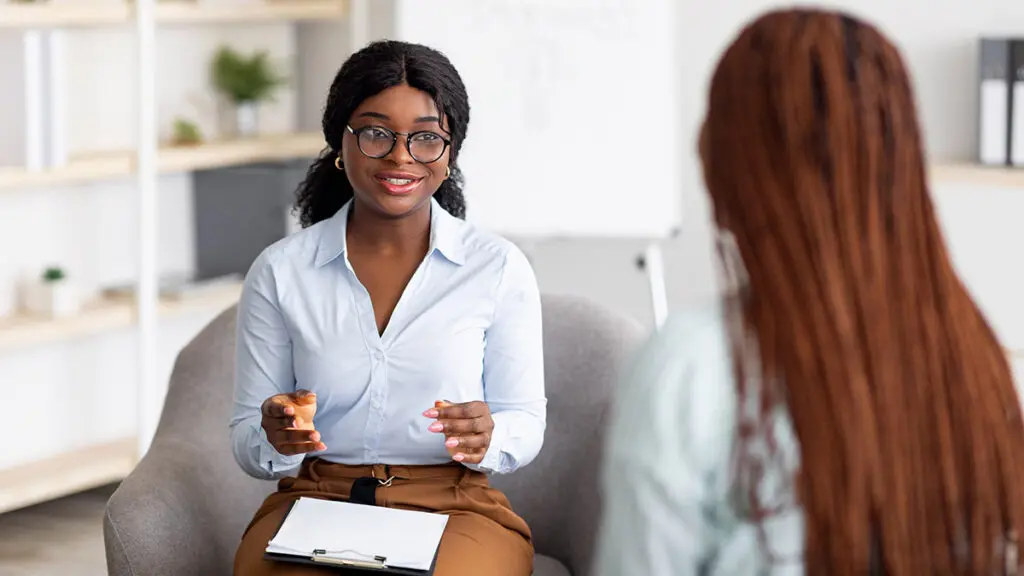 The reality is that finding someone like that can be difficult. Fewer than 4% of psychologists in the United States are Black, and an even smaller percentage are practicing clinicians.
What should we keep in mind when searching for a therapist?
Therapy is a lot like dating. The first therapist you work with might not be the one that's the best fit for you. Give yourself permission to find someone else who might work with you in a better way if it doesn't feel right.
Before reaching out to anyone, make a list of the things that are important to you: Do you want someone with the same cultural background? Sexual orientation? Gender identity or religion? Do you need someone who takes insurance or someone who offers hours that fit with your scheduling constraints? Have that list with you as you speak with people — and use the typical free 20-minute consultations! — but, also, keep an open mind. Your perfect therapist might end up being none of those things but just feel like the right fit for you.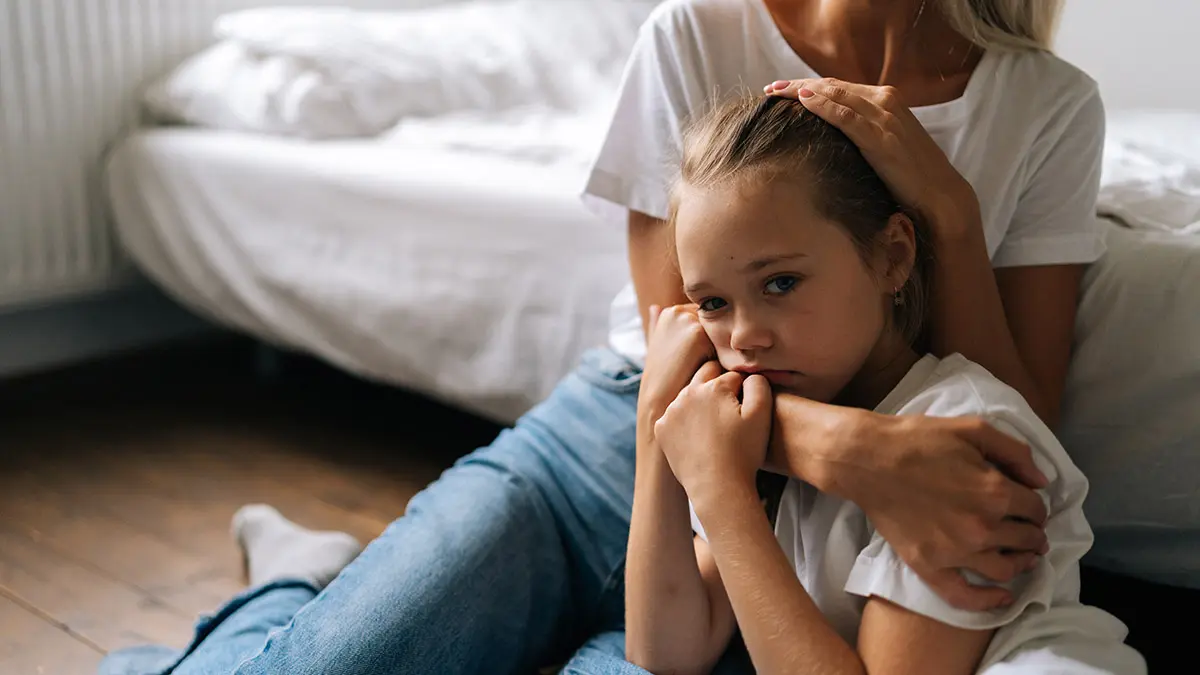 Ideally, how would we grow up learning how to nourish our mental health?
It's so important to learn how to verbalize our feelings, and, ideally, from a young age. We all need to learn that it's OK to cry, and have and show other emotions and big feelings. It's also powerful to know that you always have someone at home or at school to talk to about those things in early childhood. (But, also, it's never too late to learn any of this.)
How can having a sense of community help us to heal?
It's important to remember that we are never alone with any struggle we have. Even with the most embarrassing things we've experienced, we need to know there is always someone who has experienced something similar and who can help you to hold it.
It's also important to get ourselves to a point where we are willing to ask for help. Frequently, we identify our importance to people by how they offer help — but not everyone who cares about us knows exactly when we need it. Get out of your comfort zone, and you might be pleasantly surprised by who shows up for you.
This article was authored by ModernLoss.com, which offers candid conversation about grief and meaningful community throughout the long arc of loss.