In the series "Light After Loss," Modern Loss's Rebecca Soffer discusses ways to navigate the long arc of grief and loss.
Do you ever feel taken by surprise when you find yourself deeply affected by a public figure's death? You're not alone at all. Grieving over someone you do not personally know is very normal and deserves respect and validation.
In a recent "Light After Loss" Facebook Live episode, Modern Loss' Rebecca Soffer and Alysha Lacey, program director for Dougy Center: the National Grief Center for Children and Families, talked about how public figures are connected to our own lives and the ways we can support both ourselves and young people affected by their deaths.
Here are some key takeaways from their chat:
The loss of a public figure is real grief. The death can be impactful because it connects us to our own mortality and can trigger feelings surrounding the other losses we've had in our lives. Perhaps when we think of that person and what they've created or achieved, we remember a time in our lives that feels so far away from us now. Maybe we remember watching the famous player score that goal with a loved one who has died, listening to a favorite song by the musician with them, or watching the actor in a certain show together. When the public figure connected to those memories dies, it can hit us hard and make us feel as though we are losing another part of our loved one again.
Turn to someone for support
Find a friend who is open to hearing what you're feeling and why it's hard. Even if they don't have the right thing to say or feel the same connection with that person, all you need to know is that they are willing to listen and won't make you feel silly for feeling the emotions.
Think about how you can support a young person mourning a public figure
If a child or young adult in your life is greatly affected by the death of someone they looked up to, it's vital that you try to help them process their feelings about their loss. You don't have to personally have the same fanaticism about that person; you just need to honor whatever feelings are coming up surrounding their death and be clear that you are there if they want to share what the person meant to them. For younger kids, it's important to ask what they know about the death and try to explain any necessary details they want to know in age-appropriate ways. By doing so, you will make it clear that they can comfortably and safely come to you with questions in the future.
Consider getting off social media
It can be reassuring to feel you're in the digital presence of fellow mourners, but sometimes it can feel overwhelming and interfere with your day-to-day life. If tracking developments online is starting to impede work or family responsibilities, consider limiting your exposure. And certainly do not allow yourself to watch any upsetting videos dealing with your person, including reactions from fans and media that might further trigger you.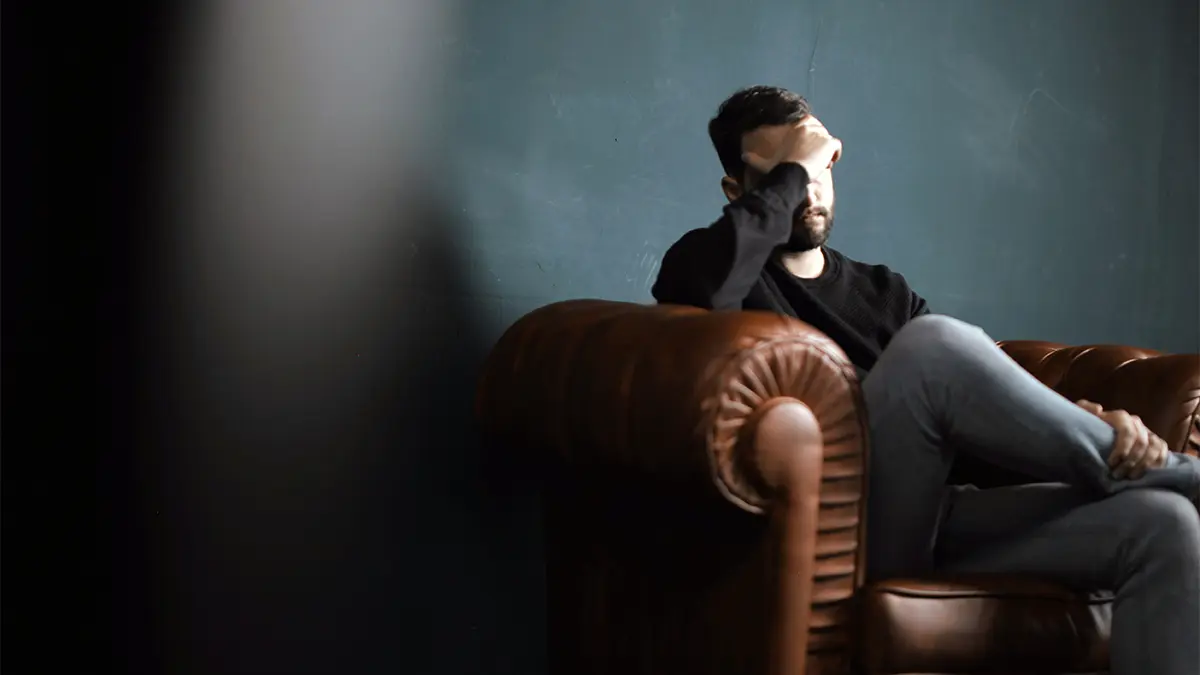 Know when to get professional help
If you're feeling triggered in a way that means you need additional support — for example, if the person who died was accused or convicted of something you experienced personally, or if they promoted a belief or lifestyle that goes directly against your own — please reach out to a mental health professional who is trained to guide you through the process.
There are ways to continue the relationship moving forward
It may sound strange, but remind yourself that your connection to a person you have never met can only continue. Think about ways you can keep the best of them present in your life and share them with the people around you. Introduce your kids to their music through a dance party, watch one of their movies with your partner, or get reacquainted with a book they wrote. Chances are good that there's a wealth of additional footage or content connected to the person that you have yet to experience.
This article was written by ModernLoss.com, which offers candid conversation about grief and meaningful community throughout the long arc of loss.
---