When it comes to romance, choosing the right words is important. Crafting the perfect message to express your feelings isn't always easy, but doing so can mean the world to your partner. In a time when we're reliant on impersonal forms of communication, such as texting and social media, a handwritten love letter is a particularly meaningful gesture because it's deeply personal and requires special attention.
"When you write a love letter, you have to spill your heart on the pages," says Eros Miranda, relationship expert, TikTok influencer, and host of the Eros to the Heart podcast. "The recipient must know it's from you and that it reflects how you're thinking. It has to show them who your true self is."
Edward Alvarado, a retiree who has been married for 43 years, says conveying your feelings in a love letter is important to both people in the relationship. "It shows you're paying attention to your partner and you don't take each other for granted," he says. "Always tell your loved one you love them."
Whether you're newly dating or tied the knot years ago, let us be your Cyrano de Bergerac and help inspire your romantic masterpiece.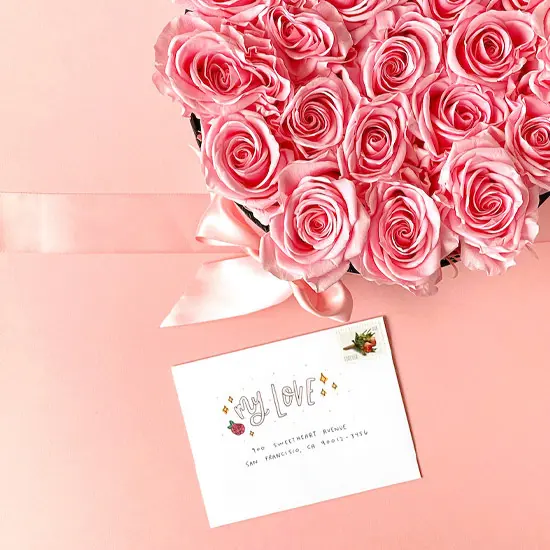 Make the greeting personal
Start your love letter with an endearing, individualized greeting. This is important because it will set the tone for your love note. "A great first step is to include a nickname only you call them," says Brenna Malmberg, social media and marketing manager at Punkpost, which creates original handwritten cards mailed by artists. "That lets them know these words are meant just for them. Knowing you have someone who loves, supports, and cares for you can make a huge difference in your life."
Some examples include:
Dear [nickname]
Honey, sweetheart, babe, etc.
My best friend
My darling
My soulmate
My one and only
25 love note ideas for a romantic love letter
In the body of your love letter, pour your heart out. Write down memories, what you love about your partner, what you see in your future together, or whatever your heart desires.
Here are examples to get you started, regardless of where you are in your relationship.
What to write in a love letter if you're newly dating
1. You make my heart smile. I can't wait to see what our future holds.
2. You're the peanut butter to my jelly and the stars in my sky.
3. If I had a flower for every time I missed you, I'd be walking in a garden. Being with you, even for a short amount of time, has been wonderful.
4. You inspire me to be the best version of myself. Thank you for being amazing.
5. You always find a way to make my day brighter. I already can't imagine life without you.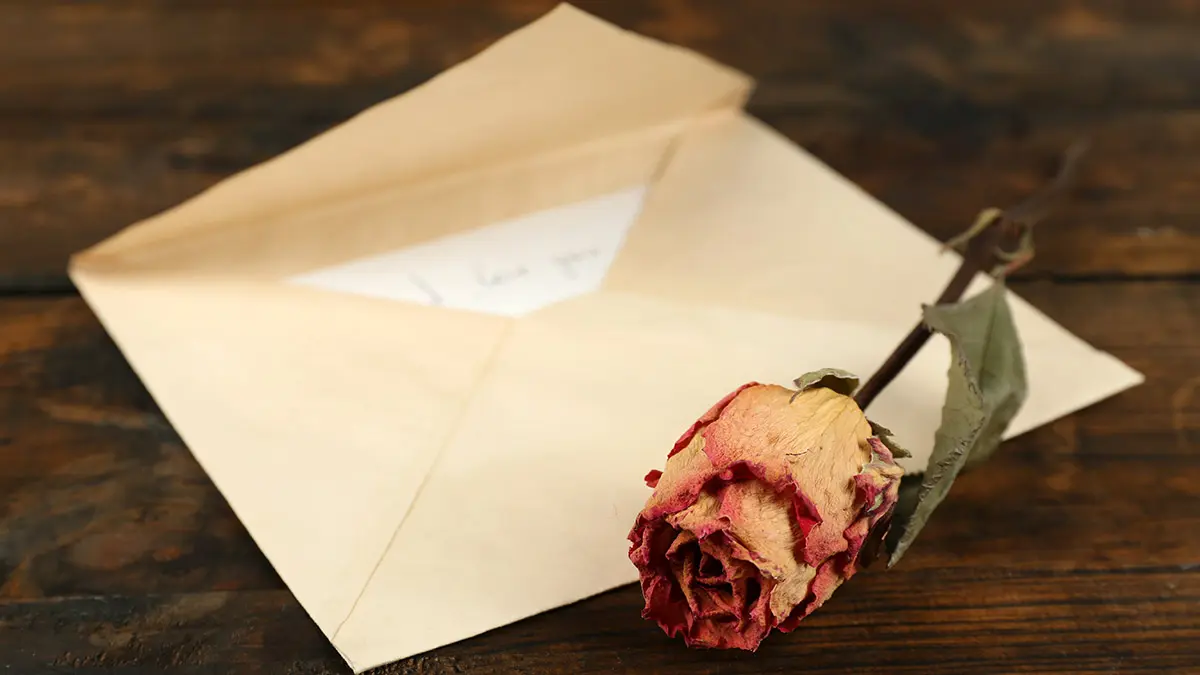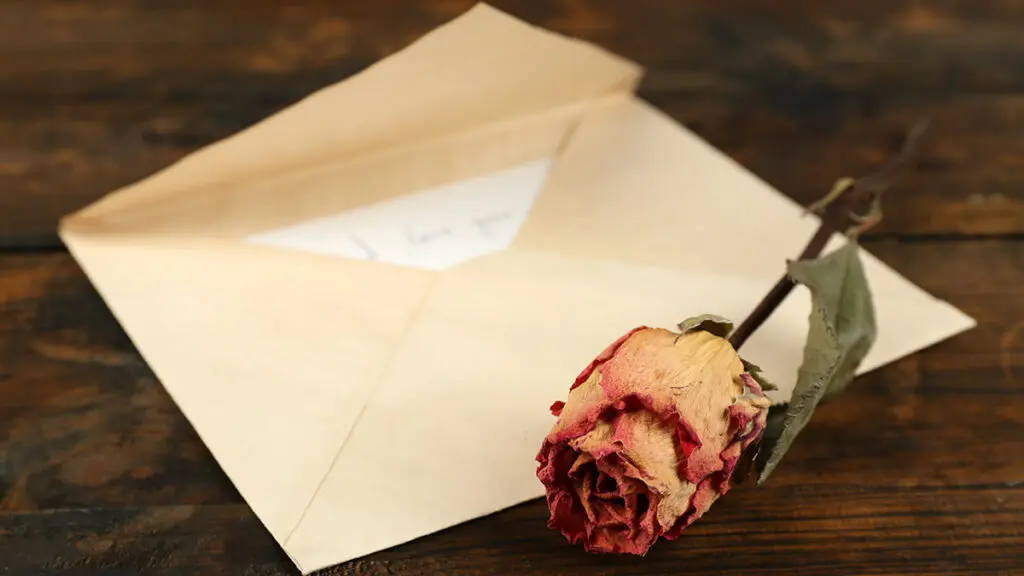 What to write to your boyfriend or girlfriend
6. You're the first person I think of when I wake up and the last person on my mind before I fall asleep. I'm the happiest man/woman in the world because I have you.
7. Whenever I think of you, I can't help but smile. Falling in love with you is the best thing that's ever happened to me, and I've never been happier. I know in my heart that this feeling will last forever.
8. You're my best friend and the most extraordinary person I've ever met. When I think about the fact that you're in my life, I can't believe how lucky I am to have found you. You're the perfect blend of loving, thoughtful, and sweet. I'm so grateful that you chose me.
9. My heart still flutters when I see you. I only want one thing in life, and that's to be your only love forever.
10. You inspire me to live life to the fullest, and I look forward to many new adventures together. I've never loved anyone like this before, and I feel so lucky to have you in my life.
11. I'm head over heels in love with you, and I can't imagine my life without you in it.
12. I choose you, and I will continue to choose you every day until forever.
13. I knew you were the one when [insert memory].
14. When we first met, I knew my life was about to change because [insert memory].
What to write in a love letter to your wife or husband
15. After all these years, I still remember the first time I saw you. You were wearing a [insert memory of what they wore] and a smile that made my heart dance. You were confident and stunning, and I was a nervous wreck. But you made me comfortable with your natural charm and your bright eyes. On that day, I knew my life was in for a wonderful change. Thank you for being you. I love you so much.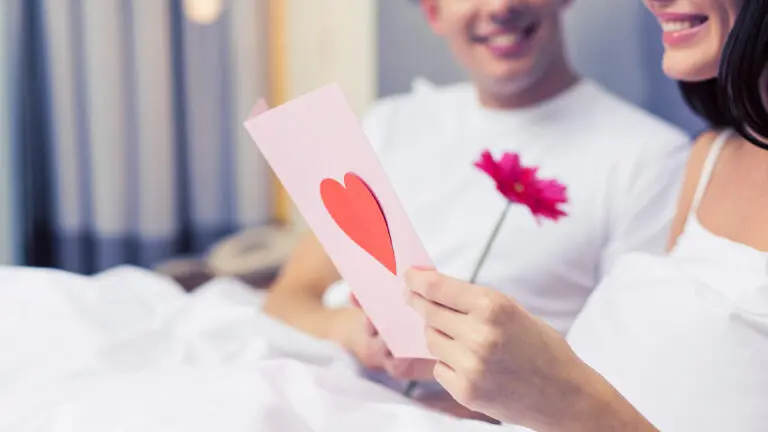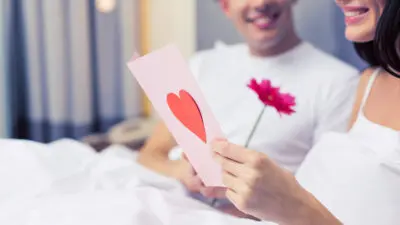 16. I'll never forget the day we first met because, for me, it was love at first sight. I was absolutely smitten with you. Today, I'm so grateful to be your husband/wife. Even the little moments, like waking up in the middle of the night to find you beside me, make me incredibly happy. I love you to the moon and back, always and forever.
17. You're the reason for my happiness, and I look forward to each new day because I get to spend it with you and the beautiful family we've created. You're the love of my life, and I wouldn't want to be on this journey with anyone else.
18. I love you the only way I know how — all the way.
19. The day I met you was the day I found out dreams do come true.
20. I love you, and that's the beginning and end of everything.
What to write in a love letter to your crush
21. There are 7 billion smiles in the world, and yours is my favorite.
22. Your heart is as beautiful as you are.
23. My days are better when you're a part of them.
24. Before I met you, I never knew what it was like to look at someone and smile for no reason.
25. You make me happy in a way no one else can.
Romantic gift ideas
Once you finish writing that love letter, show that person how much you care about them by sending along a gift as well. Here are three recommendations that express the sentiment "I love you more than words can say."