Our series "Cultivating Compassion" explores how you can be more empathetic and compassionate toward yourself and others. In this article, we feature Rora Blue, founder of The Unsent Project, and tap into her discoveries about the power of unsent messages.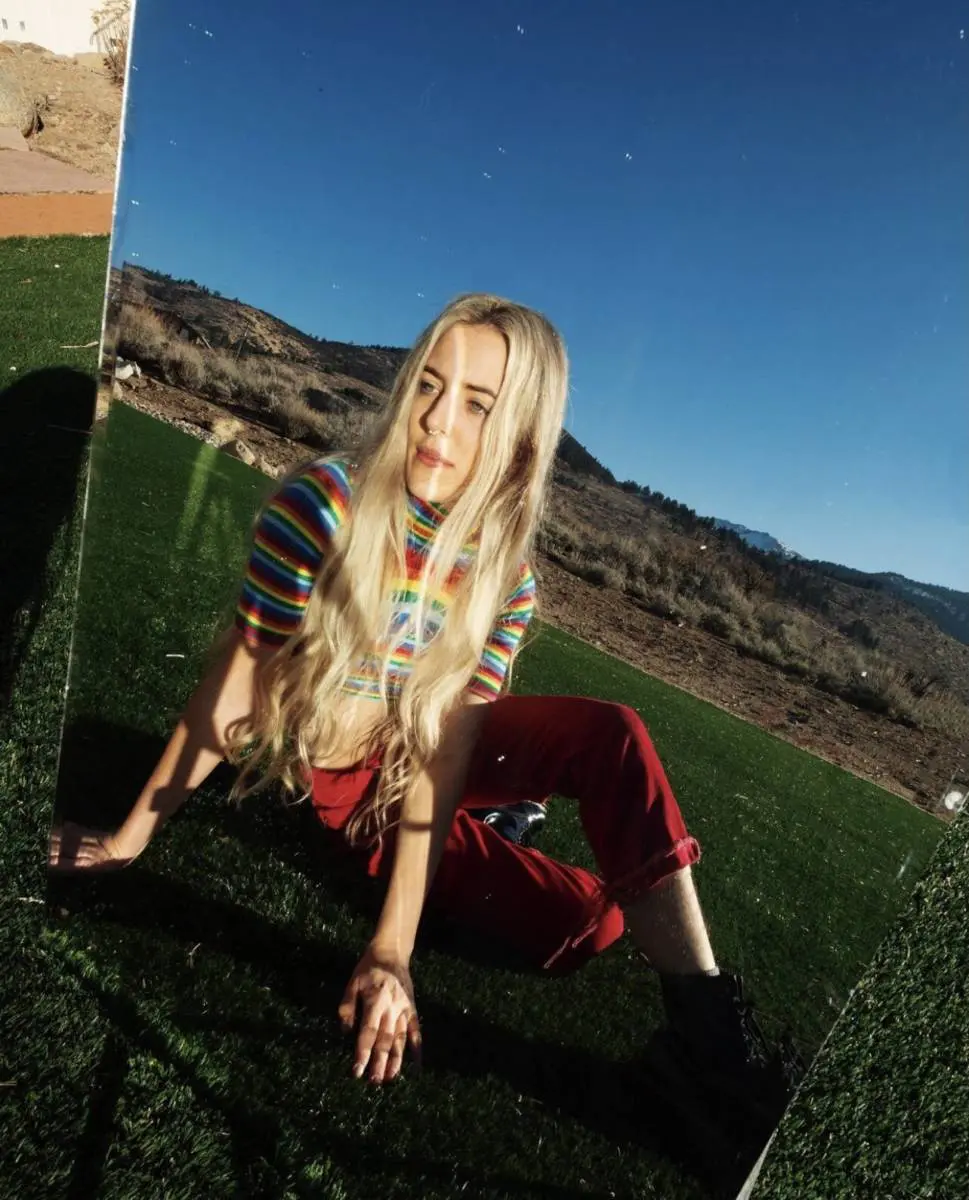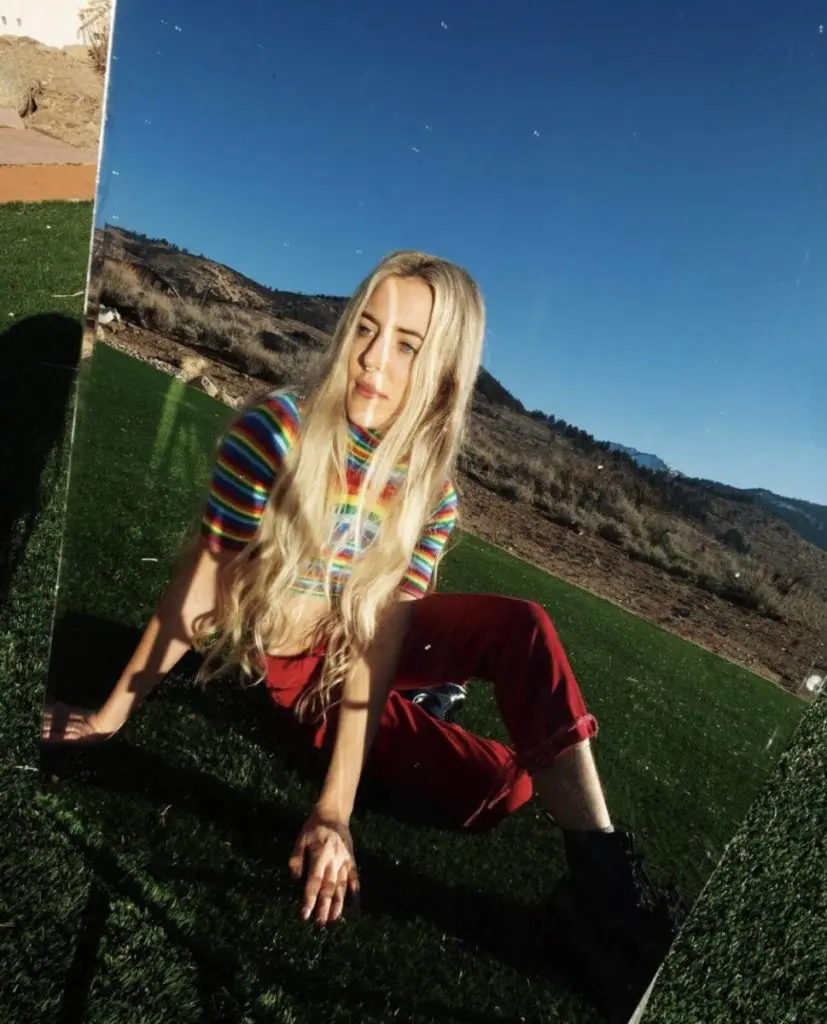 A feeling hits you hard. Maybe it's sadness. Maybe it's longing. Maybe it's a residual echo of happiness you can't control from a memory that you haven't thought of in a long while. Whatever it is, it gives you pause.
You reach for your phone, eager to tap something out in a text to the person the emotion is tied to. Maybe you pour your heart out in paragraphs. Maybe it's just a few, simple words you've been aching to say — a few words that could make all the difference.
You type it out. You delete it and type it again. You read it back to yourself in the glowing light of your phone.
All of that emotional somersaulting brought you here, to this place where a simple click could reconnect you to whomever it is that you wish to be connected to, for better or worse. But you don't click "send." It becomes another text that has gone unsent for a myriad of deeper, emotional reasons.
Most of us have done it, and even if we haven't, almost all of us can probably relate to that feeling. It's a longing for a connection. A longing to say something to someone so badly. But in the end, we just can't do it.
Enter: The Unsent Project
For Rora Blue, that longing was something she couldn't stop thinking about. So much so that it led to her starting a small project on Tumblr in 2015 called The Unsent Project, a place where users could anonymously submit unsent messages that they never got to send.
"I was thinking a lot about texts that never get sent. I had some and I wondered if other people did too. To my surprise, the project grew and then grew some more.
Rora blue
Founder
The Unsent Project
The submissions are collected and stored on the website for others to view and search through. When people started submitting to the project, she became interested in exploring the emotions of the would-be senders. "I wanted to learn more about this, so I asked each submitter to pair their text message submission with a color."
The project aims to be an outlet of expression for those who need it, and it catapulted into the spotlight quickly. Over the last seven years, it has amassed over five million unsent messages, clearly resonating with people the same way it resonated with Blue.
When it first started, it felt more like a personal project to Blue because it was coming from her own experience of having texts she couldn't send. Blue later realized it was a feeling that most people could understand and relate to.
"I was thinking a lot about texts that never get sent. I had some and I wondered if other people did too," she said. "To my surprise, the project grew and then grew some more."
Send Us Your Unsent Messages
Getting to know Rora Blue, Creator of The Unsent Project
Blue is a full-time artist who specializes in visual art, mostly in installation and oft sculpture. In the last several years, Blue's work has been exhibited nationally and internationally.
She received her bachelor's of fine arts from the San Francisco Art Institute and is currently pursuing a master's degree at the University of Nevada, Reno. As an artist, she's always trying to think about the world around her, the emotions she feels, and the ways she can tap into expression — especially self-expression.
The Unsent Project taught Blue more about connecting and expressing than she ever expected. She explains that unsent messages have helped her understand captivating and meaningful things about people and the connections they make, and how that innate human connection relates to the importance of self-expression.
"I look at strangers differently now," she said. "Every person is going through something whether they openly say it or not. This project has also opened my eyes to how communities can be built in digital spaces."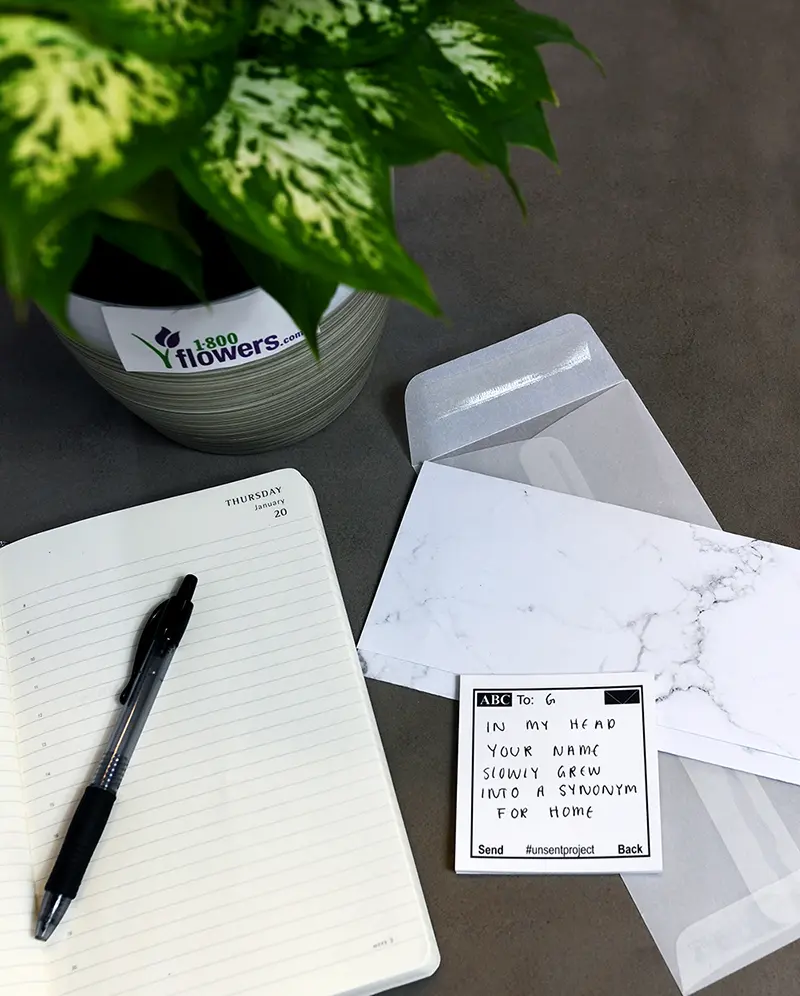 What it means to connect
For Blue, the project proved to be reflective of something she already believed: Connection is everything. "The Unsent Project connects people with their emotions by providing an outlet of expression for texts that have nowhere else to go," she said. "I think connecting with and processing your emotions is extremely important. Sometimes it's just about saying how you feel, and it doesn't necessarily matter if anyone is listening."
Rora Blue's emphasis on self-expression and connection can be shown and received in a myriad of ways. Blue chose a few unique gifts and expressions of love that best highlight precious connection.
Expression & connection: Creating meaningful relationships
Powerful emotions are something we long for and need when it comes to creating and maintaining deep, nurturing relationships. Blue emphasizes how critical self-expression is. Always find an opportunity to share your emotions, feelings, and sentiments to those around you in any and every way we can.