California deserts provide a home for a number of animals and insects, and have some of the most nutrient-rich soil found on Earth. But one thing they're not exactly known for is their blooming flowers — or at least, they weren't until now.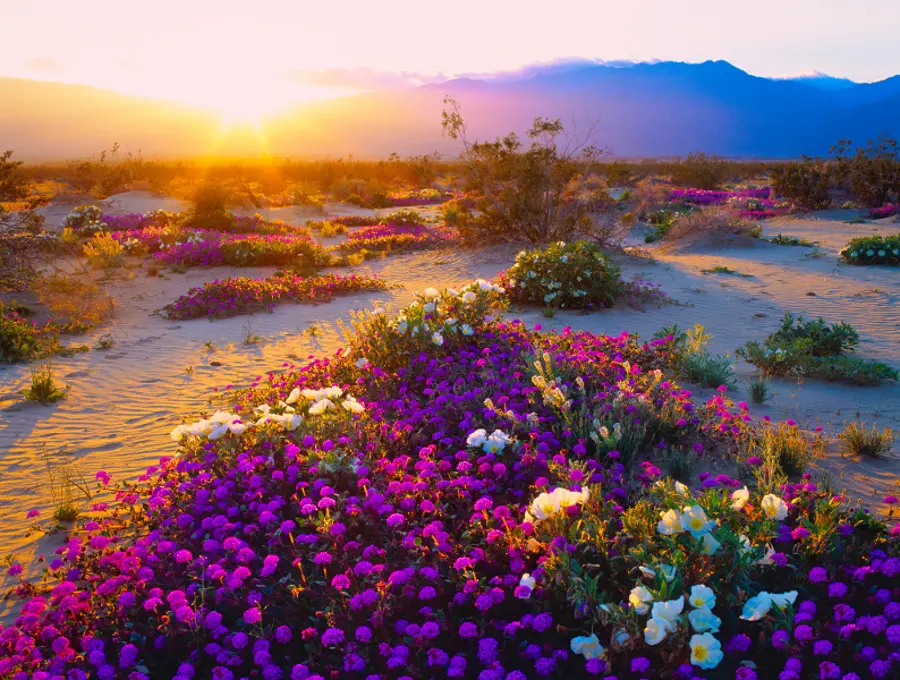 The once barren, grey landscape of California's deserts has transformed into a colorful "super bloom" of flowers. So if you were ever thinking of taking a spontaneous trip to the desert, now is the time!
What is a "Super Bloom?"
Typically, dry, hot climates are the last place you would expect to find flourishing flowers, but thanks to California's recent unseasonably wet weather, deserts across the state are experiencing a super bloom — a term used to describe an explosion of flowers that surpasses typical spring blooms.
Why Now?
Heavy rainfall this past winter reached so deep into the desert soil that it actually "woke up" dormant seeds. With the soil now loose, these seeds were able to make their way up to the surface and bud in a spectacular array of colors.
"Some of these seeds have been underground for maybe decades, if not a century or more, we just don't know. Some of these places have not seen water in 10, 15, 20 years, and now they're a blanket of flowers," said Steve Bier, a California Park ranger.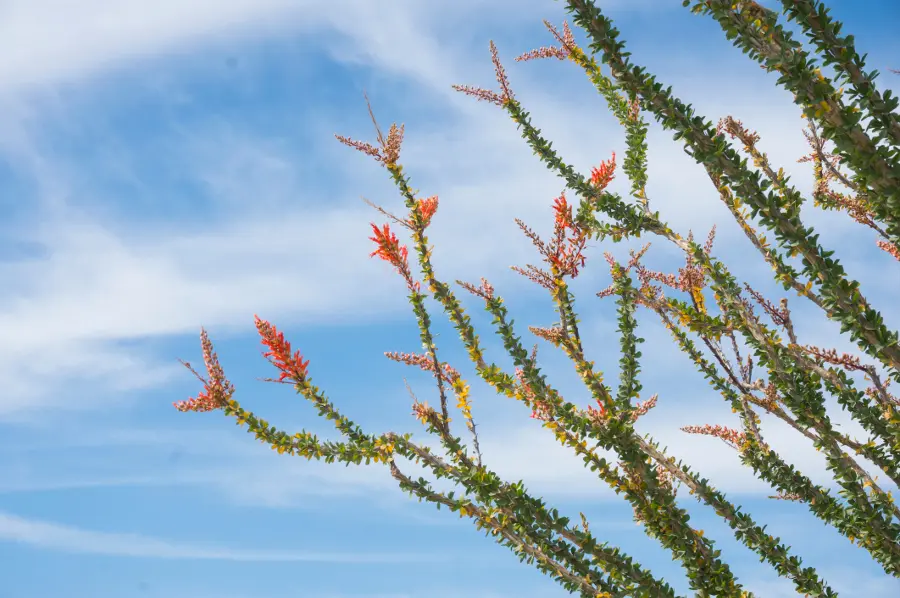 The Super Bloom in Southern California
Desert flowers are so rare and awe inspiring that people from all over the country have flocked to California, hoping to catch a glimpse of the landscape. Tourists and floral enthusiasts have actually started to cause traffic jams in the typically untraveled desert trails.
Park officials say Plum Canyon and the Cactus Loop Trail are some of the best spots for tourists hoping to see already flourishing yellow brittlebush flowers. For those of you planning your travels for later in the month, the brittlebrush may be gone, but you'll likely see late bloomers like ocotillo plants just starting to bud.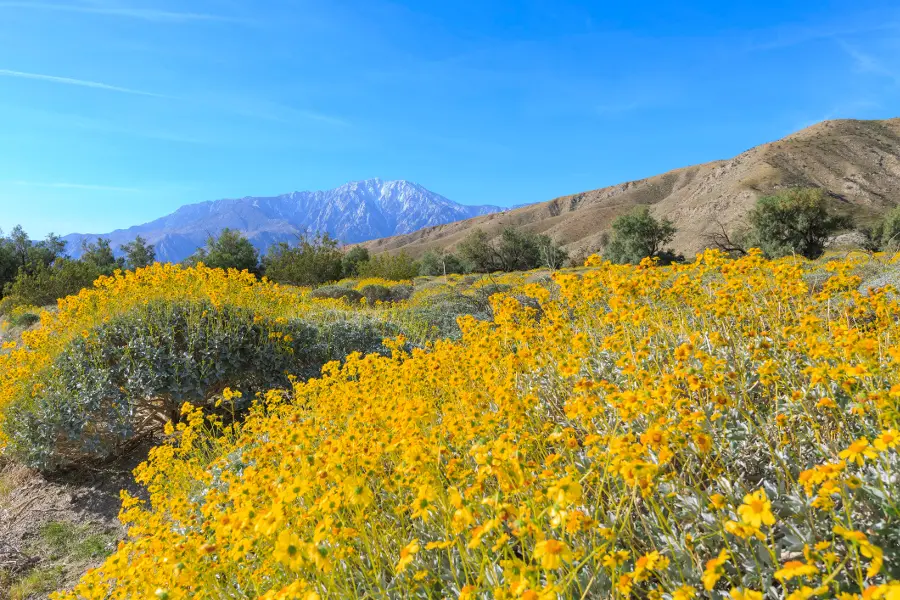 The last major super bloom to hit California was in 2005 when a similar damp winter and cool summer lead to an uproar of formerly buried seeds.
The Benefits of a Super Bloom
While the most obvious benefit is the beautiful landscape we all get to enjoy, desert flowers also bring plenty of ecological perks. From the insects that eat plants to the animals that eat the insects, every living species will be healthier thanks to the super bloom.
"It's like every 10 years, all the animals and plants hit the lottery and they have so much," said David Lamfrom, the director of the National Parks Conservation Association.
David, who spends much of his time advocating for Southern California's deserts, said that super blooms also make people take notice of land they usually think of as barren and useless.
If you plan on visiting this potentially once-in-a-lifetime event, make sure to bring plenty of water, sunscreen, and of course your camera!