From New York to California, cities and towns across America wait in anticipation for the annual blooming of cherry blossom trees. But did you know that the cherry blossom is more than just a beautiful tree? It's also a celebrated symbol of the friendship between the United States and Japan.
In 1912, Mayor Yukio Ozaki of Tokyo City gifted our nation's capital with hundreds of traditional cherry trees. The trees were a symbol of our growing friendship. Now every year, cities around the country honor traditional Japanese culture with festivals, parades and week long celebrations. If you're looking to experience the festivities for yourself, here are the top cherry blossom festivals in the country.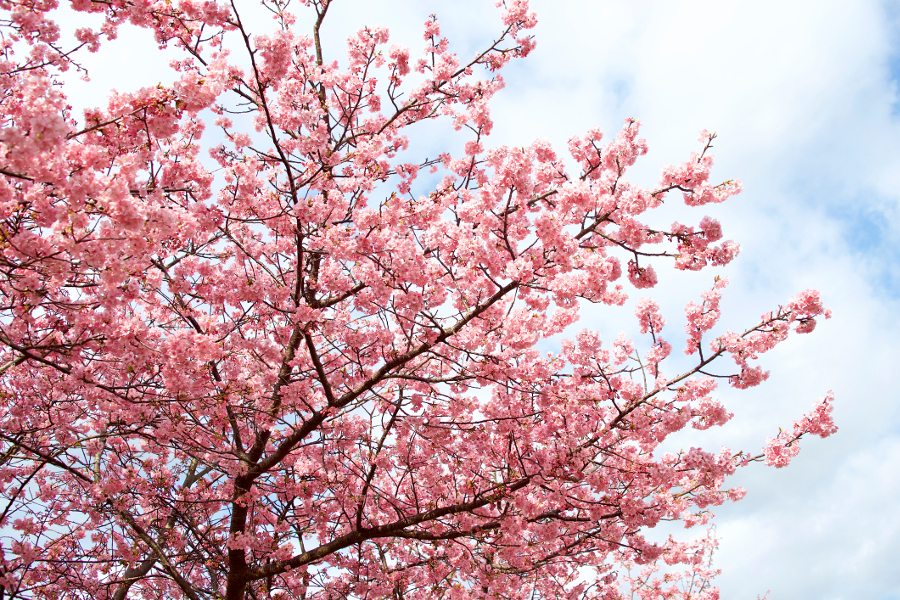 Where: Post Street between Laguna and Fillmore Street
When: April 8-9 and April 15-16
As the biggest celebration of Asian culture and tradition on the West Coast, the festival receives around 200,000 people each year. And in honor of the festival's 50th year, there are rumored to be brand new attractions and special events taking place.
Where: The main celebration is held at the Horticulture Center in Fairmount Park, but smaller festivals will be held throughout the city and suburbs.
When: April 1st – 9th
This annual event celebrates not only the spring and beautiful flowers it brings, but also Japanese culture. From demonstrations of martial arts and ikebana flower arranging to library story hours and live musical and dance performances, there's no shortage of authentic Japanese culture and art here.
Where: Macon, Georgia
When: March 24th – April 2nd
With more than 300,000 trees in bloom every year, Macon, Georgia is the cherry blossom capital of the world. Visitors can watch as women make traditional Japanese flower arrangements, and take a tour through the "forest" of cherry trees that line the streets and parks.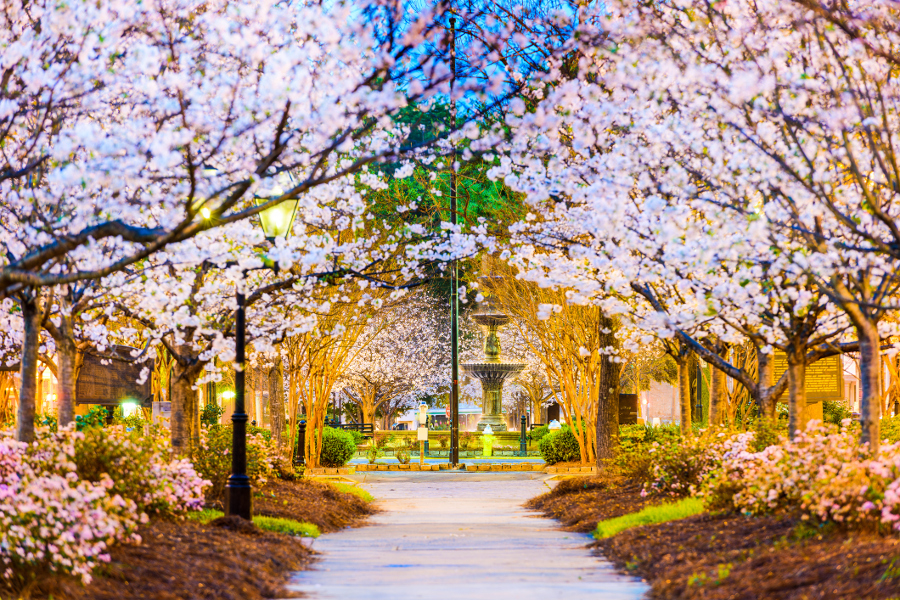 Where: Nashville Public Square
When: April 8th
In 2009, Nashville set a goal to plant 1,000 cherry blossom trees over the next 10 years. Eight years later, they have planted over 600 trees. At the festival, you can take a tour of music's favorite city as you walk the 2.5 mile trail of cherry blossoms.
Where: Branch Brook Park
When: April 5th – 13
In honor of the initial gift of 2,000 trees to Branch Brook Park in 1927, every year Essex Country transforms into New Jersey's very own Cherry blossom central. And for you athletic types out there, what better way to spend the day than with a 10K run that takes participants through the blooming blossoms and Bloomfest?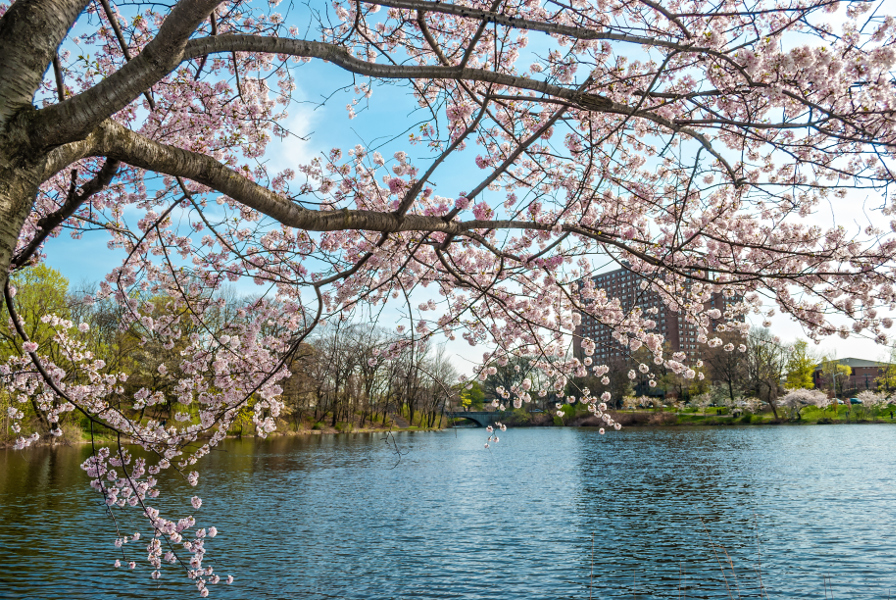 Where: Brooklyn Botanical Garden
When: April 29th and 30th
The annual Cherry Blossom festival features over 60 cultural events and performances, including the flower hat dance and flower beading. And if you live in the area and already have a membership to the Brooklyn Botanical Garden, admission to both days of Sakura Matsuri are free!
Where: March 25th and 26th
Where: Georgia International Horse Park, Conyers, GA
The 36th annual Cherry Blossom Festival will kick off in just a few short weeks in Georgia's other most prominent floral festival. There will be multiple stages filled with endless entertainment – including traditional music, crafts, games, and dance. And if you're traveling with little ones, there's no shortage of fun for the kids because the festival offers a variety of children's activities and games.
Where: Honolulu, Hawaii
When: January 8th – March 18th
The 65th annual Cherry Blossom Festival kicks off a bit earlier than ours do here in the continental U.S., but there are still plenty of cultural events and beautiful blossoms to experience. The festival will conclude with the Festival Ball on March 18th. This year's theme is Kokoro, the Japanese word for heart, mind, and spirit.
Where: Fort Wayne, Indiana
When: May 7th
Japanese folk dancing, taiko drums, and authentic anime drawings are just a few of the many cultural events you can find along the streets of Fort Wayne. Each year, the festival tries to introduce one new major cultural experience. This year's theme is Rakugo – the Japanese comic narrative of storytelling.
Where: Washington, DC.
When: March 16th – April 15th
You know we couldn't leave DC off the list! Between the Opening Ceremony, Pink Tie Party, Blossom Kite Festival, National Cherry Blossom Festival Parade and firework show, they'll be no doubt in your mind that this is the largest and most popular cherry blossom festival in the United States.