A new year is a time to move forward and create new goals and new habits, create new favorites and new opportunities. Welcome new happiness and new beginnings with the 2020 Flower of the Year – The Gerbera Daisy. Daisies get their name from the Old English phrase "day's eye" since the flower blossoms at the first sight of dawn. Daisies have added health benefits outside of being easy on the eyes – they are eatable and have a high level of vitamin C. In the past they have been brewed into teas to relieve indigestion, coughs, and back pain.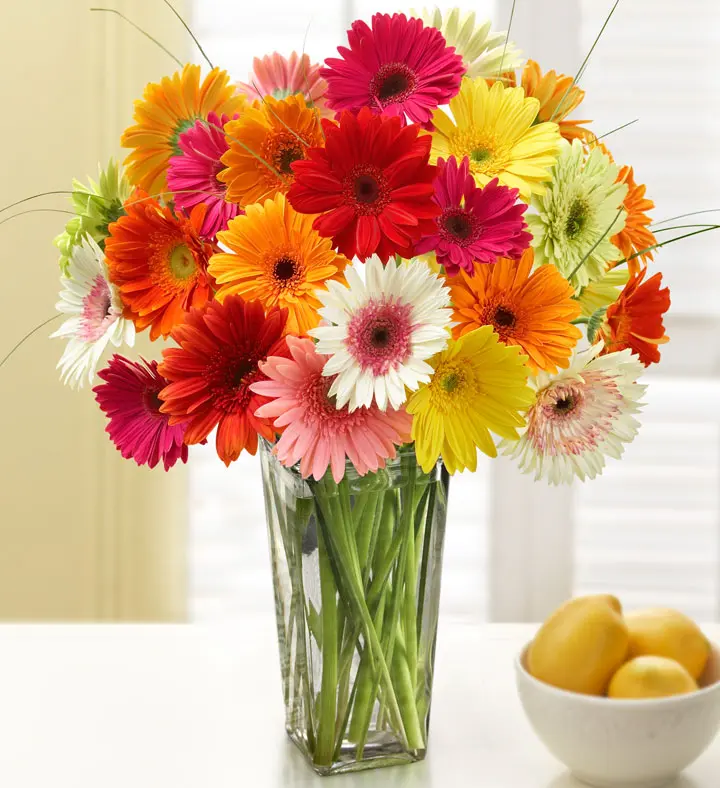 With over 20,000 varieties, daisies are one of the most abundant flower types. The Gerbera Daisy specifically is the fifth most popular flower in the world and it's not hard to see why. The Gerbera Daisy is actually two flowers in one! The flower head is a huge cluster of tiny flowers that is then surrounded by petals to create the daisy shape. Like the sunflower, Gerberas are also sun-trackers that turns toward the sun during its daily rotation. And if you're born in April you're in luck – the Gerbera Daisy is the birthday flower of April! The Gerbera Daisy is known to symbolize happiness and cheer – they were originally created to "brighten everyone's day". Coming in a variety of vibrant colors and meanings, this daisy is bound to be a staple this coming year.
Red
The red Gerbera Daisy is the most passionate color in flower language. This daisy represents being fully immersed in love. This year, consider a more unique approach to giving flowers; put those roses down and switch them for a bright red Gerbera Daisy! They're just as beautiful as the red rose, and your loved one will be surprised with your out of the box choice.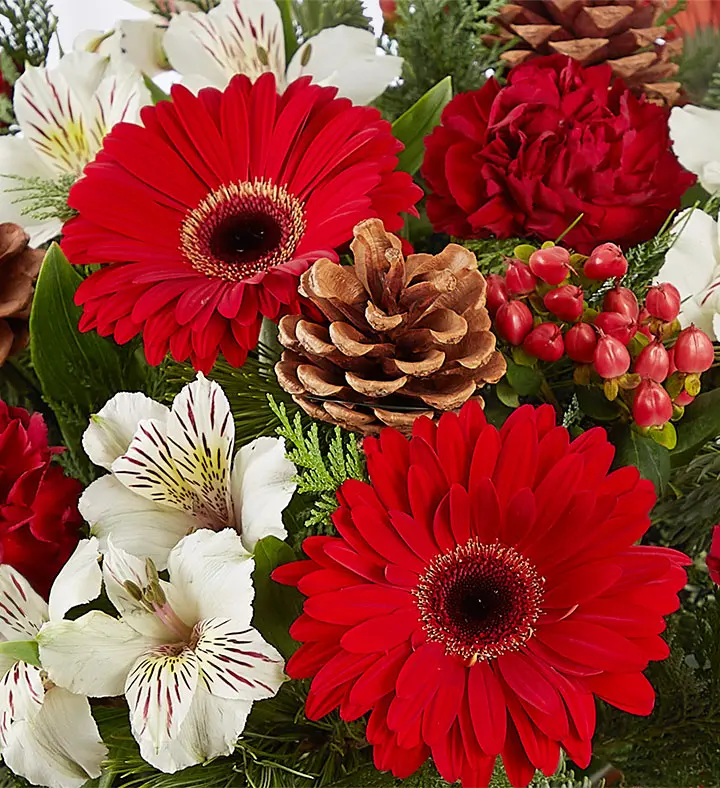 White
White flowers have long been seen as a color representing purity and innocence. The Gerbera Daisy is no exception, but it keeps its cheerful disposition. Try a white Gerbera Daisy for a Mother's Day celebration to mimic the joy and innocence of children that they enjoy! These blooms will last 10-12 days after being cut, so the gift will last for almost 2 weeks for a lasting smile.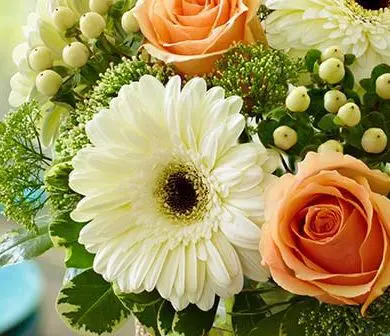 Pink
The Gerbera Daisy also comes in a pink color that symbolizes admiration. These daisies make a wonderful thank you gift for everyone in your life! From Bosses Day to Teachers Appreciation Day, the pink Gerbera Daisy makes it easy to tell your feelings to those you are most thankful for.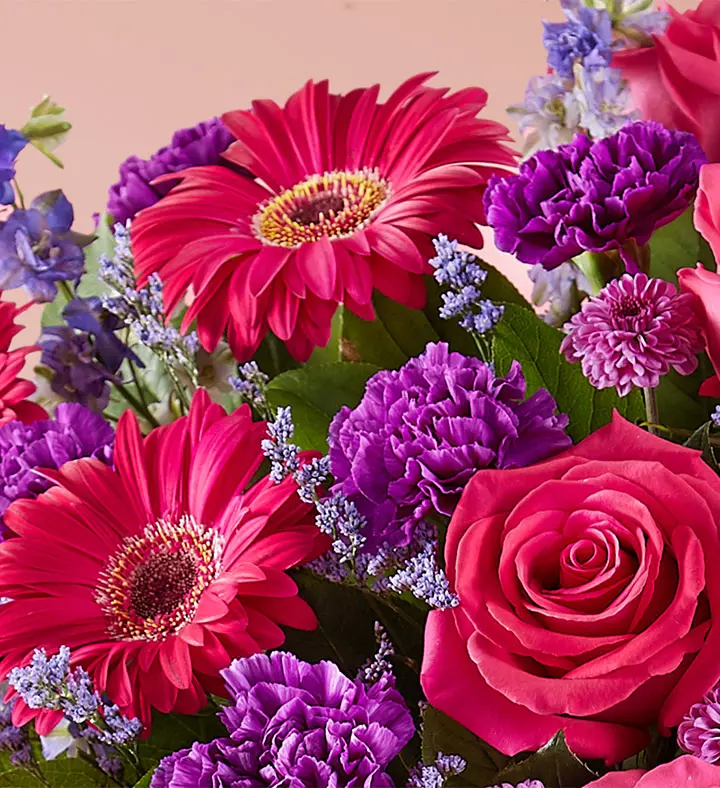 Yellow
Yellow is the sunniest color in flower language, and when paired with the already bright Gerbera Daisy, its a recipe for a happy flower delivery! Express joy beyond words with a yellow Gerbera Daisy to your friends and loved ones for any occasion. We especially love the yellow Gerbera Daisy for "Just Because" occasions for an easy and genuine smile!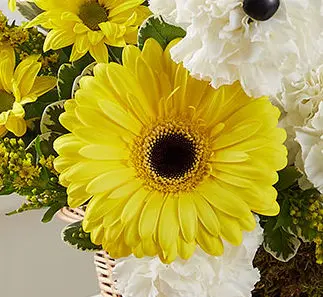 Gerberas are a ray of sunshine in your garden and bouquets – literally! Their petals are referred to as rays for their bright color selection radiating from the flower's center. Spread some sunshine and cheer all year long with the Flower of the Year delivered to your doorstep. Discover Gerbera Daisies on 1800flowers.com with nationwide shipping so you can always send a smile! Not sure where to start? Try these best sellers:
Gerbera Daisies galore! This bouquet has bright, beautiful stems in a variety of colors that pop in any decor. Choose from a variety of sizes and vase types to fit your personal style. You can even add an extra bit of joy around your house with an inspirational hanger!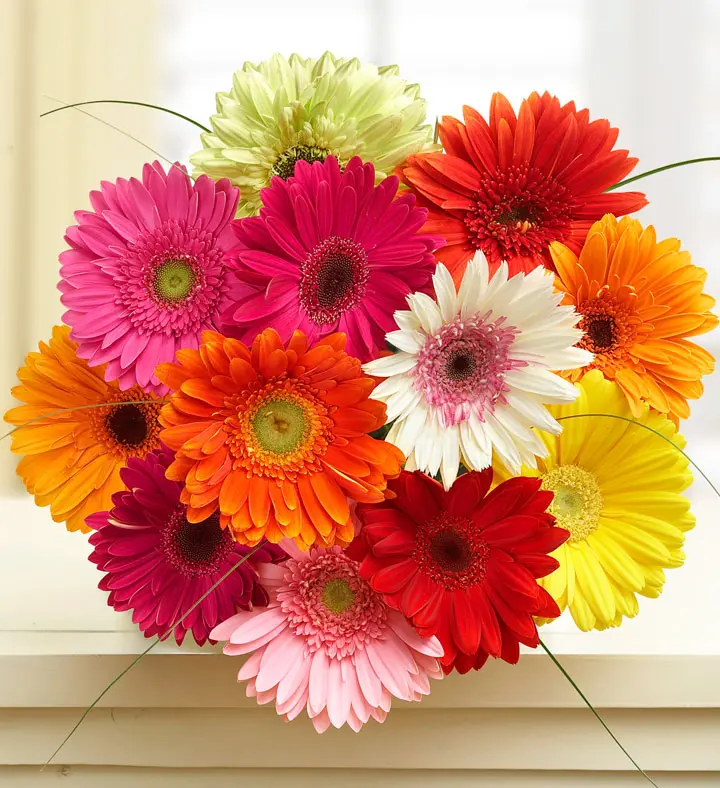 Looking for more variety in a bouquet? The Vibrant Floral Medley is a great option to incorporate Gerbera Daisies in with traditional flowers like roses and snapdragons. This bouquet was designed by Breanna Cartwright, a local artisan is California, and features hot pink Gerbera Daisies.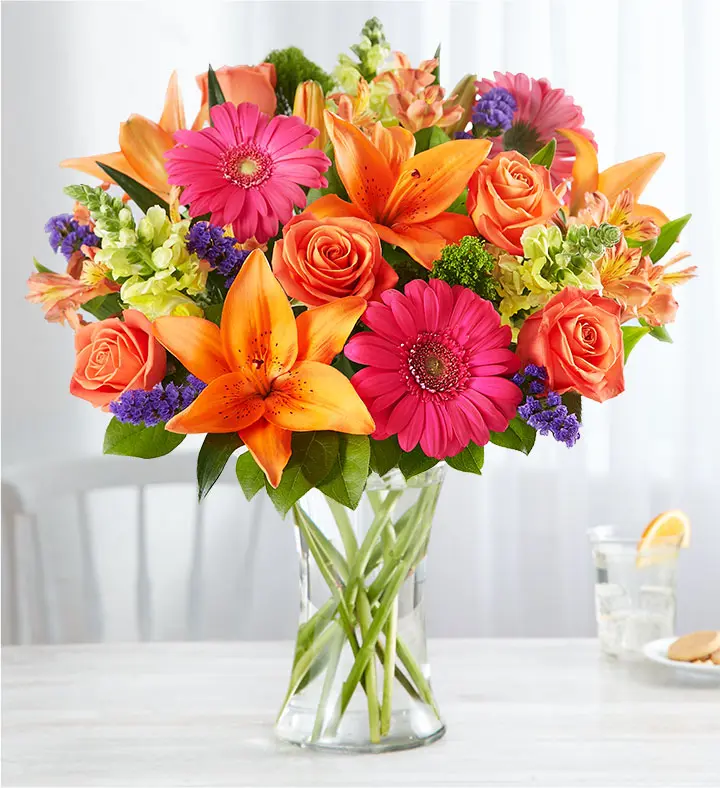 Take a romantic twist on the happy Gerbera Daisy with the Because You're Mine Flower Bouquet! Roses aren't the only way to convey your feelings to a loved one – switch it up with a variety bouquet such as this one. The Because You're Mine Flowers Bouquet is arranged with hot pink Gerbera daisies, hot pink roses, purple carnations, and much more. Try not to swoon at the mere sight of it!