No flower is more beloved or recognizable in the United States than the rose — after all, it's our National Floral Emblem and the most common state flower (with Georgia, Iowa, New York, and North Dakota all claiming the rose). So whether you live in one of these states, or are looking to take a road trip, here are six of our favorite U.S. based rose festivals.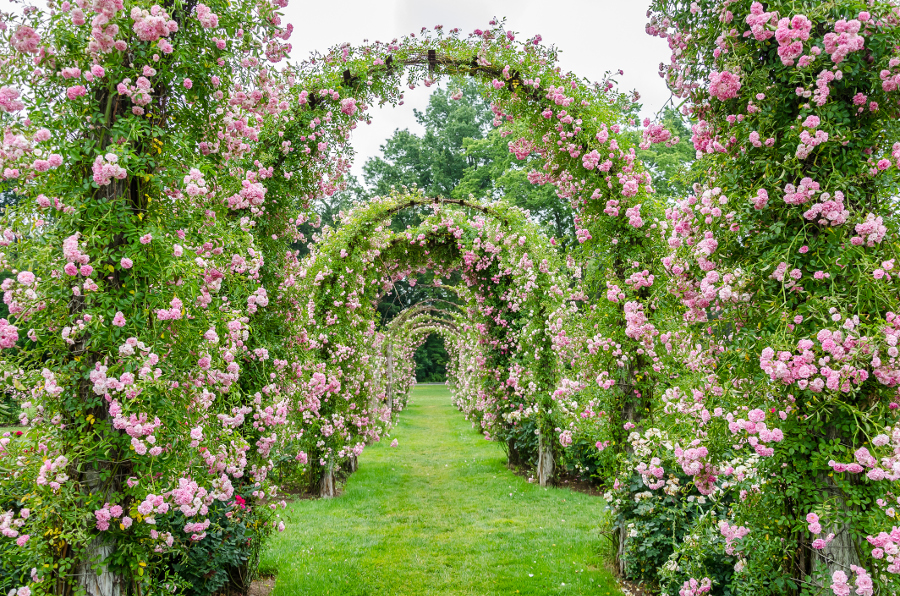 When: April 27-29, 2017
Where: Thomasville, Georgia
Since 1920, the Rose Show & Festival has been a time-honored tradition in Southwest Georgia. In addition to the thousands of unique roses on display, visitors can expect to be entertained by live music and dancing, two parades, arts and crafts, and plenty of delicious food.
When: May 26 – June 11, 2017
Where: Portland, Oregon
Calling this a festival is somewhat of an understatement. The Portland Rose Festival is one of the largest rose celebrations in the United States, with four parades and dozens of events over the course of two weeks. And, if all of that wasn't impressive enough, the Portland Rose Festival was named the "Best Festival in the World," by the International Festivals & Events Association in 2011.
When: June 18-19, 2017
Where: West Hartford, Connecticut
With nearly three acres of garden space, Elizabeth Park, the nation's oldest municipally operated rose garden, is home to more than 800 varieties of roses. As guests walk through the 15,000 rose bushes and arches, they're treated to poetry readings, dance performances, and many other kid-friendly activities.
When: June 15-18, 2017
Where: Marshalltown, Iowa
Known as the "Rose Capitol of Iowa," the small town of Marshalltown has been celebrating the rose with its annual State Center Rose Festival since 1958. Each year, this quiet town is brought to life as thousands of people flock to The Grand Parade — a 100-float-long parade, featuring beautiful floral designs and costumes.
When: March 28, May 6, June 4, & August 4-5, 2017
Where: Jackson, Michigan
Known for their bountiful parks and rushing waterways, Jackson has been the home of the Jackson County Rose Festival for 59 years, and counting! The annual Rose Parade is one of the largest parades in Michigan, with more than 100 floats entered each year. This time-honored tradition in Jackson gives schools, scouting troops, businesses, and nonprofit organizations the chance to honor their hometown, as well as the rose!
When: October 19-22, 2017
Where: Tyler, Texas
Mingle with Rose Royalty, attend the Queen's Tea, tour the floral displays, and watch as parade floats travel past you at the Texas Rose Festival. For 84 years, the town of Tyler has celebrated the rose — a flower so popular in Texas that it made Tyler a prominent location in the North American rose industry.