Your door is the first thing your guests see when they arrive to your home. Express your style and decorate all year long with simple, one-and-done pieces like wreaths! These warm decorations filled with lush florals and ambient colors will make you wish that it's Fall all year round. Take some inspiration from our top Fall Wreaths to get started on your own fall home decorating!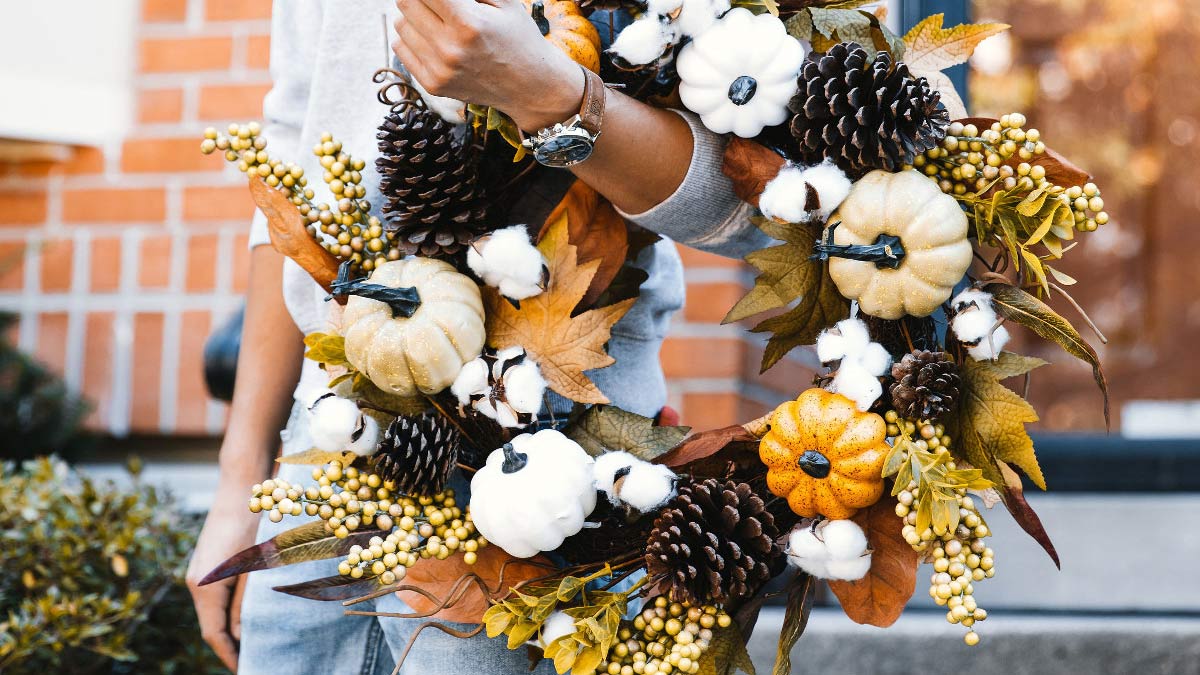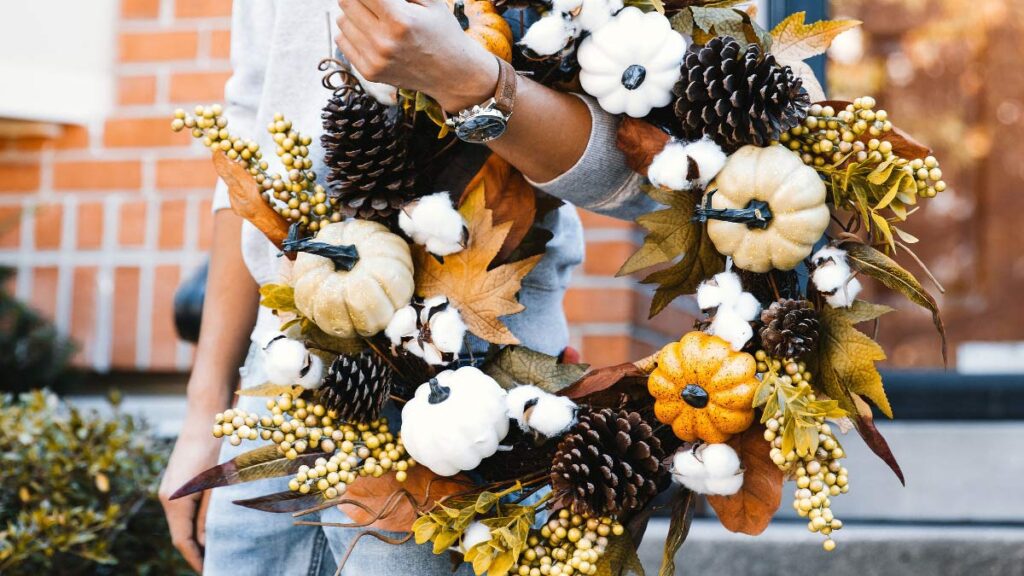 Pumpkins are one of the strongest symbols of the incoming fall season. Welcome in the crisp air and autumn hues with this Pumpkin Wreath! The transitioning leaves and multicolored pumpkins will help you embrace the change of the seasons. Updating your front door décor will signal the arrival of Fall to all who arrive at your home.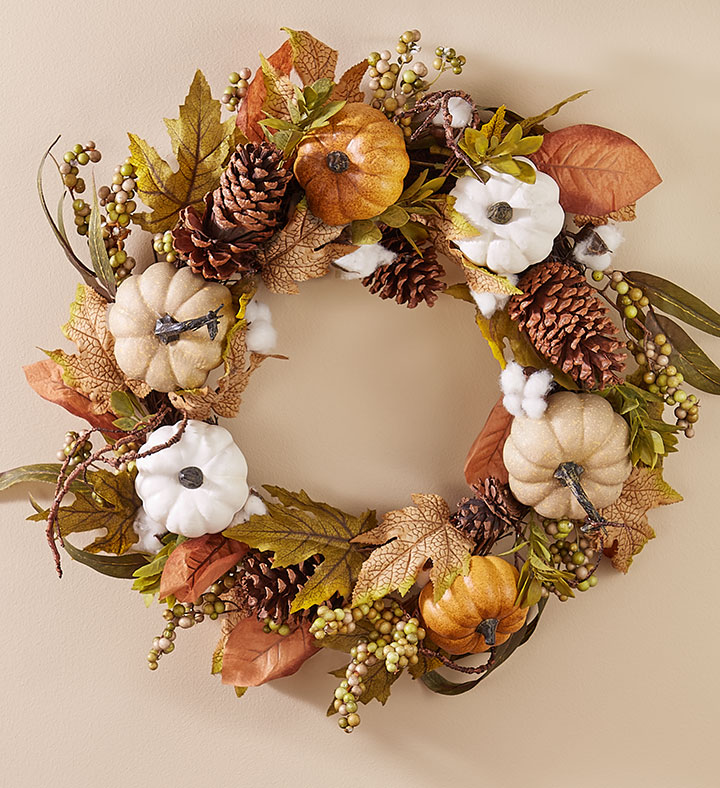 Not a big fan of pumpkin? This 22-inch Dahlia Wreath has all the Fall spirit that you need with a touch of elegance. Life-like blooms of orange and burgundy add a pop of color to your doorstep in a flash. This wreath is double the fun with a beautiful free decorative round wood plaque that says, "Gather with Thanks", perfect for the Thanksgiving holiday!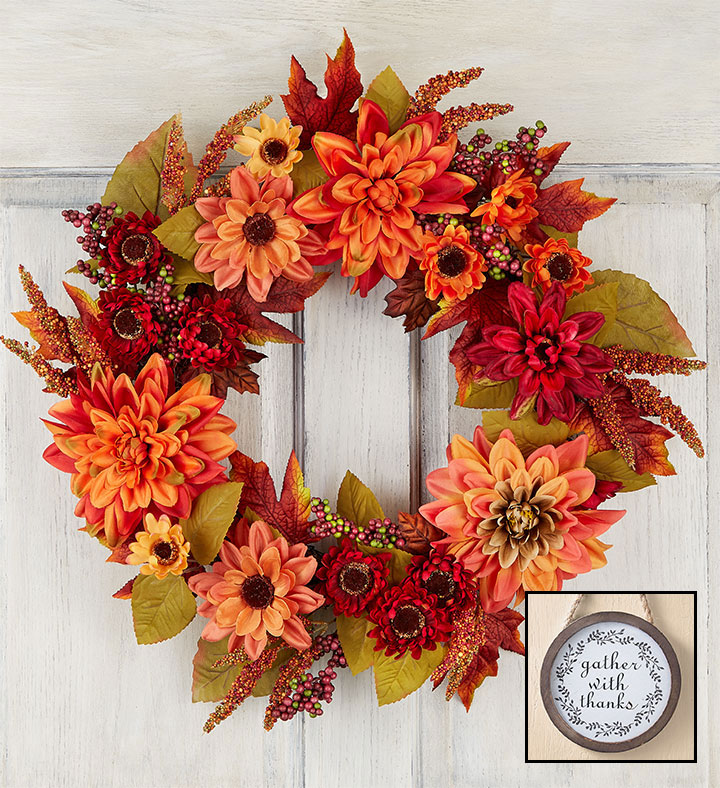 Greet your guests at the door with this festive Scarecrow Wreath! Our crafted scarecrow friend sits a top a wreath covered in gold-dusted, multi colored leaves, berries, andwith a smile for all who come a 'knocking. The Scarecrow Welcome Wreath even has LED lights that you can time on and off, perfect for the shorter days of Autumn.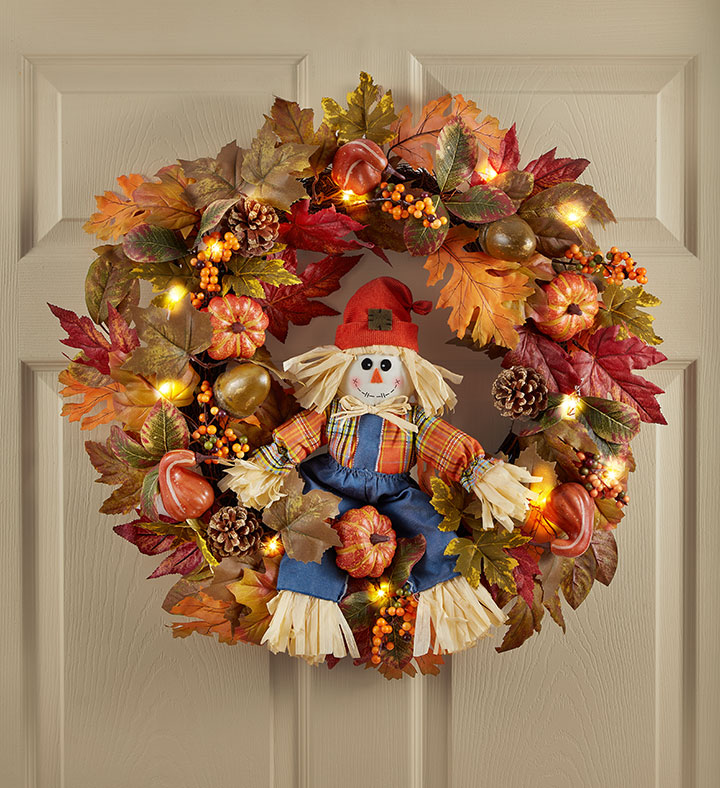 Get into double trouble during Trick or Treating with this matching centerpiece and wreath set. While both can be purchased separately, the Sunflower Lotus Pod Centerpiece and Wreath make it easy to tie together your exterior and interior decorating, plus you will receive a free plaque when you purchase the two together! They feature faux sunflowers, lotus ponds, and a variety of leaves on a twig base that leans into the signature burnt orange color of Fall.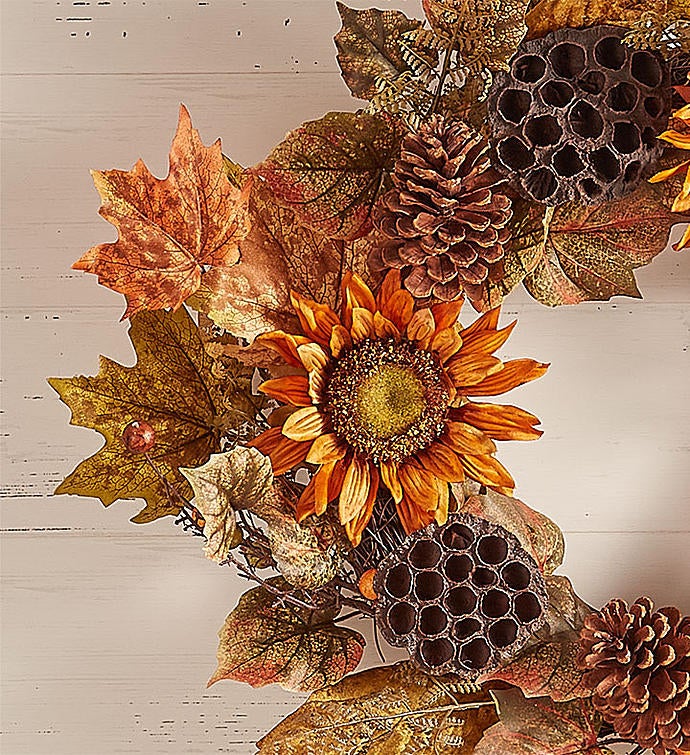 Ask your guests "Whoooo goes there" with our beautiful artisanal Preserved Fall Owl Wreath. This wreath channels the rustic beauty of the autumn season with its unique teardrop shape made of twigs that even an owl would approve of. The bottom of the wreath is decorated with natural pinecones, dried florals and berries for a splash of autumn color.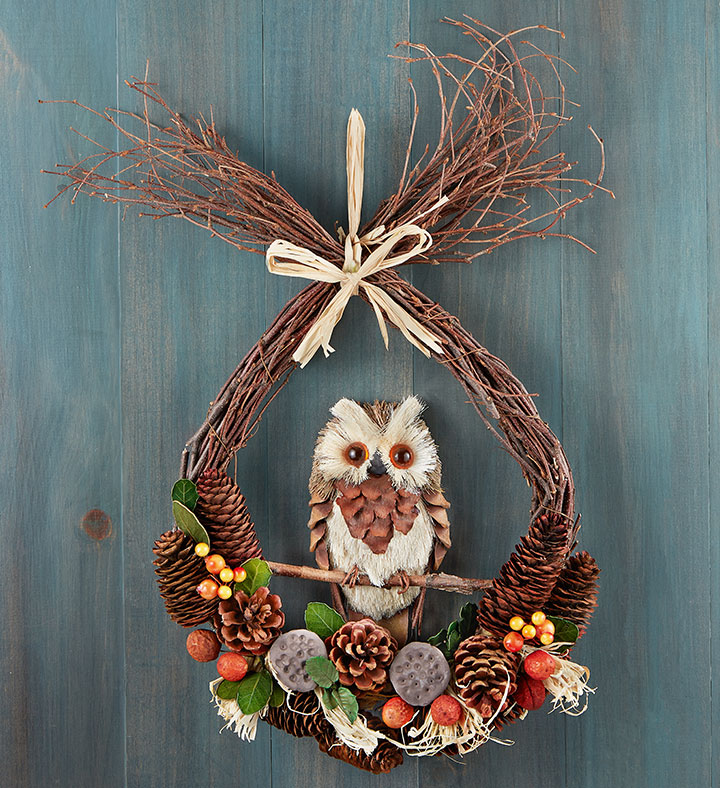 The Fall Pumpkin and Pinecones Wreath is picture perfect for the fall season. This festive autumn wreath is 22-inches and covered in authentic pinecones, miniature pumpkins, and other fall accents that tie together with a vine wrapped base. The classic design makes it a timeless piece that will stay stylish and charming for years to come, making it a great investment piece for your home.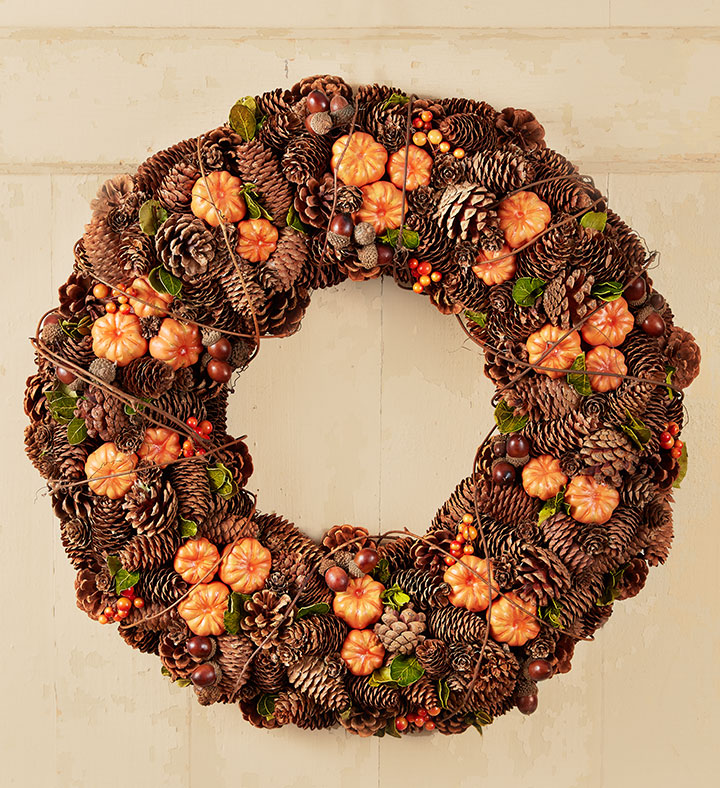 Wreaths are a tradition stemming from ancient times and continue to be a decorating staple. Their classic designs can be adapted for any season, creating a welcoming environment before guests even open the door. With a promise of warm embraces and good times just beyond the barrier, embrace this autumn season with your own autumn wreath or any one of these delightful and unique Autumn decorations from 1-800-Flowers!