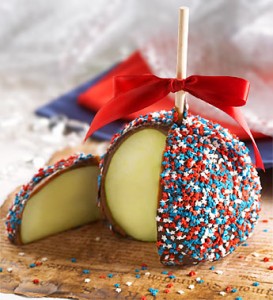 What does the date July 4th mean to you? Maybe fireworks, a hot summer day at the beach, and a family barbecue late into the summer night… Yes, not only is the corn "Knee high by the Fourth of July," and ready for your barbecue, but families and friends are gathering to spend this fabulous summer holiday together. The 4th of July has become synonymous with both the day America achieved its independence and BBQs! Are you ready to ramp up the volume on your 4th of July party this year? Read further for some great 4th of July party food ideas for the best day to BBQ!
4th of July BBQ Food
Remember, food is the integral part of any barbecue. The classic July 4th meal is of course hamburgers and hot dogs with a side of corn and maybe cold salads such as potato, noodle, or tomato mozzarella salad. However, this year you should take the leap with something a bit more unique.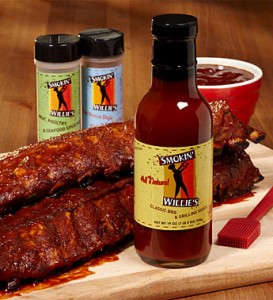 The kids may stick to the classics, so definitely make sure you grill up those burgers and dogs. But the adults can go classy. Anything on the grill is a sure-fire way to please all. Try marinating chicken in a simple store bought marinade. Or for the cooks out there, concoct your own with salad dressings and secret ingredients! For the side vegetables, use that same marinade on red and green peppers, tomatoes, onions, and mushrooms. When you chop the vegetables, leave them large enough to slide onto a skewer and barbecue them right next to the chicken on the grill! Your taste buds will be tingling at the aroma from the grill.
For the master chef, try grilling steak or ribs to wow the crowd. The key to cooking ribs is to slowly bake the racks in beer all day in the oven to make the meat tender and juicy. When it's time to grill, mix up your own barbecue sauce, lather it on the ribs, and grill them up crispy! If you need any grill assistance, try out some BBQ grill sets from 1-800-baskets.com like this award winning Smokin' Willies BBQ Set. Also, check out Celebrations.com for some great BBQ ideas and recipes. There you will find BBQ sauce ideas, decorating tips, and fun game ideas for the kids. And for the adults, try out these BBQ cocktail ideas- from mason jar drinks to spiked shakes!
4th of July Desserts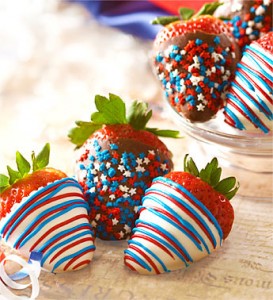 Don't forget dessert. I can guarantee the kids won't! Once again, you can go classic with ice cream. July 4th is all about the red, white, and blue, so therefore, jazz up the usual dish with strawberry, blueberry, and vanilla ice cream. Purchase some red, white, and blue sprinkles as well. And of course, nothing is complete without a cherry on top! Make the dessert a bigger part of the fun by setting up a make-your-own-sunday station! Include chocolate and caramel sauce, whip cream, and even warm brownies to really win over the sweet tooths' hearts!
To really jazz up the dessert table, try these red, white, and blue chocolate covered strawberries. You can purchase them fresh at 1-800-flowers.com or you can try your hand at making them yourself! Another great 4th of July dessert is festive cookies. Check out these adorably yummy sweets from Cheryl's! Another delectable dessert is caramel apples. Extend the life of these fall favorites into summer by covering them in red, white, and blue star sprinkles! And of course, you can never go wrong with fresh watermelon slices!
Make this 4th of July a day to remember and cherish with good food and great friends!