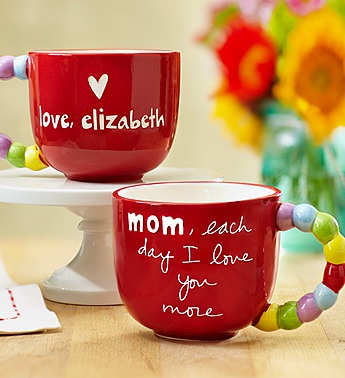 Mom cooks for us, cleans for us, and when we're finally out of the house, calls us every day to make sure we're taken care of. But when's the last time someone took care of Mom? This year, in addition to sending wow-worthy Mother's Day flowers, plan ahead to give Mom the celebration she deserves with these must-try Mother's Day ideas.
Outsource Mom's Chores
It's difficult getting Mom to leave the house when she has a laundry list of chores to do. Your first plan of action is to arrange for an external party to take care of Mom's chores and responsibilities while you take her out for a day on the town. Whether her chores include cleaning the house, doing the laundry, or prepping the menu for the week, hire an appropriate party (this can be a professional service or even a neighbor) to take care of it for her. If possible, arrange for all her chores for the week to be done; this will allow her to have a few days worth of much-needed "me" time!

Activities for Two
In between worrying about her children, keeping the household organized, and balancing her professional responsibilities, there is little to no time left for Mom to enjoy her favorite activities. Treat Mom to a day where she can work at favorite hobbies all day long! If the hobby permits, bring extra tools and supplies so you can join her. If Mom likes to garden, surprise her with a ready-to-grow gardening set, paired with your assistance as a hired hand for the day. If she likes to read, brush up on some of her favorites and invite her for an informal book chat over brunch. Is there a sport Mom really loves? Head to the park or call your local sports club and reserve a spot for two.
Take Mom Back to a Simple Time
Although Mom brags that her children are her greatest achievements, her life didn't just begin the day you were born! Although it may be hard to imagine, Mom too was a teen once, filled with unique interests of her own. Plan a trip "back in time" to her teenage years with a day full of decade-appropriate outfits, foods, music, and movies. If Mom was a 60's chic, plan a Strawberry Fields-inspired brunch, followed up a screening of the hottest horror films of that decade. If Mom was a 70's gal, decorate with groovy flowers and blast your favorite disco playlist.
Plan a Reunion
The greatest part about Mother's Day is that all Moms are celebrating! Coordinate with the children of your Mom's oldest friends or long-distance relatives and plan a surprise reunion. If the distance is too great, enlist the help of Skype to arrange a "face to face" meeting with an old friend Mom hasn't seen for decades.
Throw a Party in Mom's Honor
The saying goes," two's a crowd, and three's a party," so take the celebration to the next level making it a family affair. Send mom an invitation to a special Mother's Day bash where the whole family will be waiting. Create a specialty menu with her favorite foods, giving them creative names such as Mama's Meatballs for Mom-a-roni and Cheese.
Recreate Her Favorite Memory
There are some days that live on in our hearts forever – be it the day Mom first viewed her now-favorite movie, or the day the whole family went to the zoo for the first time. Recreate a favorite memory of her as closely as you can; plan a trip to the same location and make reservations at the same restaurant visited that day. Bring a camera so you can take photos of this fun-filled adventure; frame a photo from then and now side by side for a final Mother's Day gift idea!