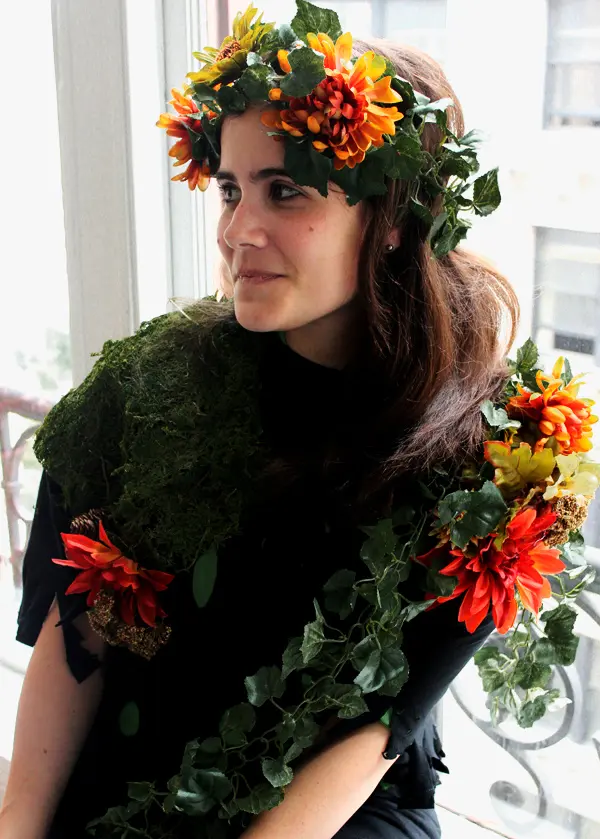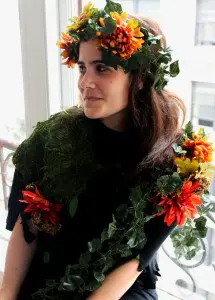 Show off your love for all things natural and floral with your very own DIY Mother Nature costume! Using inspiration from the glorious untouched forests and nature's stunning masterpieces, we've creates this whimsical costume celebrating the unmatched beauty of the great outdoors. This costume is a perfect alternative to generic Halloween costumes and is sure to be a conversation starter!
We used oversized shirts (the largest sizes available at the store) to ensure a length large enough to wear as a dress, but this costume can also be turned into a shirt with accompanying dark pants if the weather calls for a warmer outfit. Additionally, we cut out leaf shapes out of the top layer for a unique "peeking-out" look. However, if you want to ditch this part of the costume, simply use just 1 shirt in dark green or black and omit the first two steps of this craft.

Supplies for DIY Trendy Mother Nature Costume
2 oversized shirts: 1 lighter green and 1 darker green or black
Craft Moss
Hot glue gun
Fabric scissors
Chalk
Artificial flowers
1 artificial leaf vine
Directions for DIY Trendy Mother Nature Costume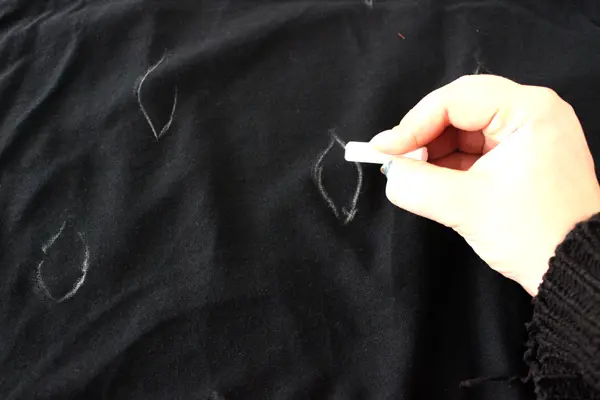 Grab your darker colored shirt and flip it inside out. Take your chalk and draw several leaf shapes scattered throughout the shirt.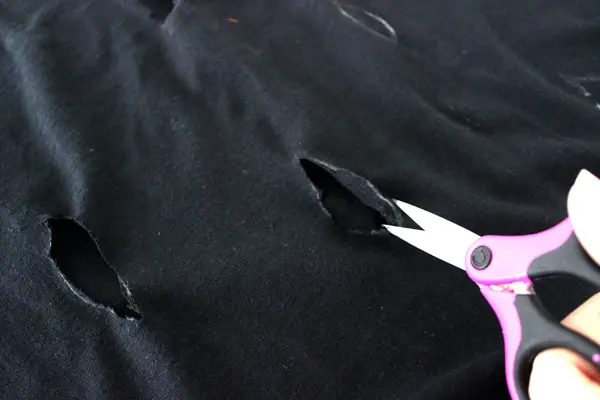 Once you are satisfied with your leaf placement, use your scissors to cut the leaf shapes out.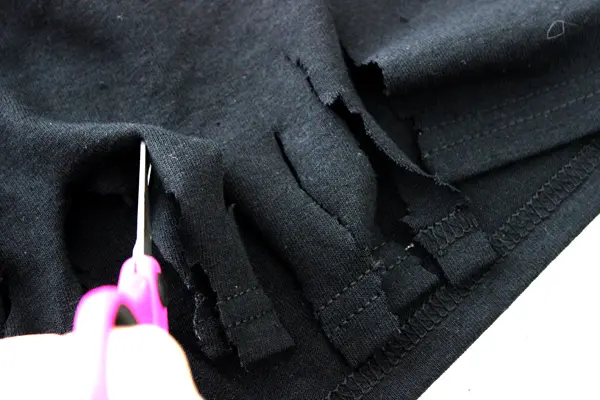 Turn your shirt right side out and use scissors to create a fringe effect on on the arms of the shirt. Fringe is very popular this year and so will add a trendy touch to this costume.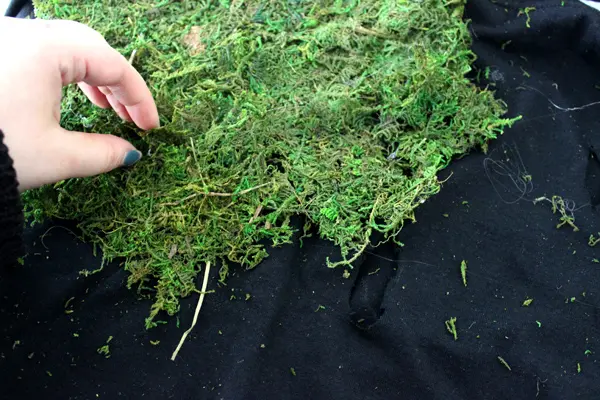 Next, take your sheet of moss. Take a large square piece – large enough to cover one shoulder on both sides. Apply hot glue to the backside and attach to the shirt. Hold 3-5 seconds to secure. Now, take some trimming pieces from the moss you have leftover and glue to the ends to create a natural, uneven look.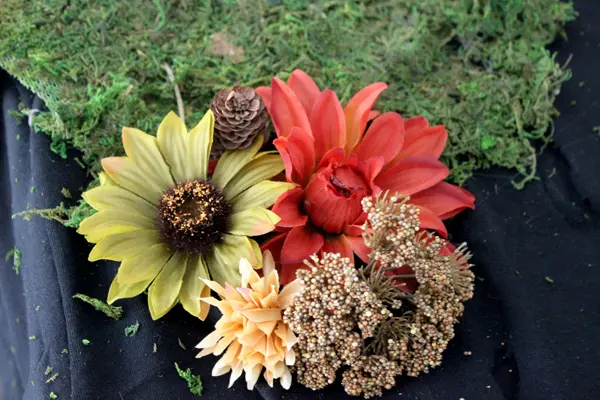 When you are satisfied with how the moss "shoulder pad" looks, use your glue gun to add some flowers to the bottom of the moss section.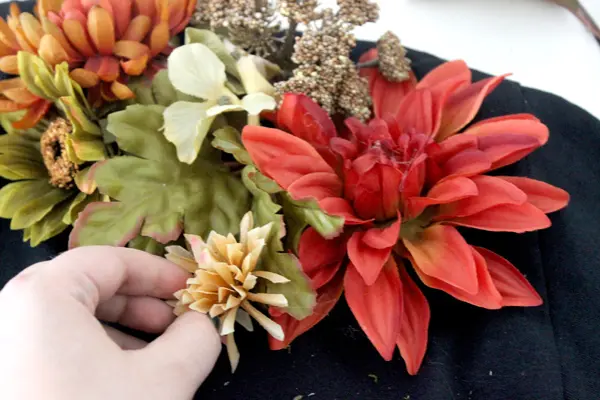 Now, it's time to work on the other shoulder! Arrange your flowers until you are satisfied with the layout. Then, grab your hot glue gun and glue them into place, holding down 3-5 second each to secure.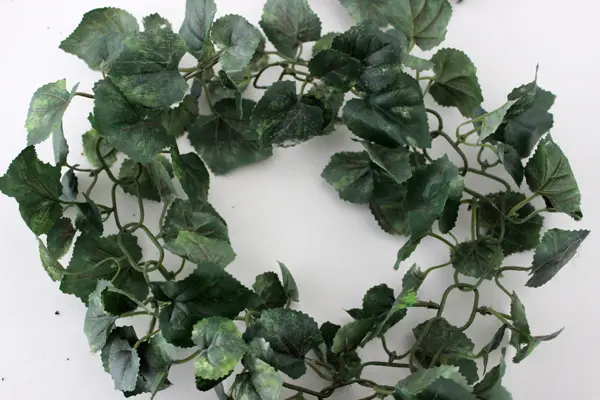 Put your DIY Mother Nature dress to the side for later. Now, it's time to make the floral leaf crown. Take the leaf vine and wrap around your head once to measure. Cut off a piece long enough to comfortably wrap around your head as a crown. Use your glue gun to attach one side of your leaf vine peace to make a crown shape.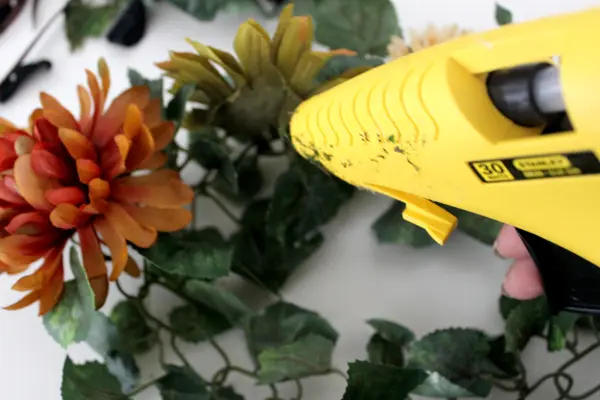 Now, use your glue gun to attach several flowers onto your crown.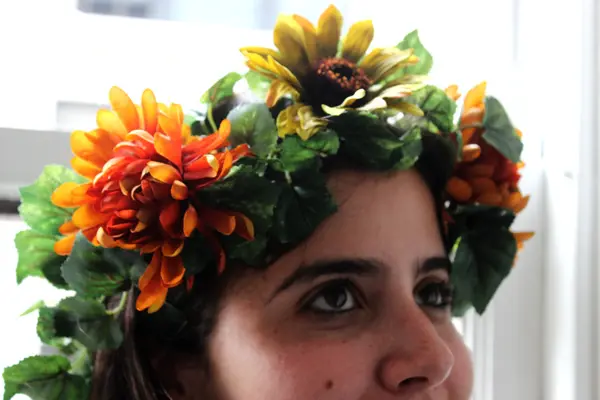 Your costume is almost complete! First, slip on the lighter green colored shirt. Then, carefully put on the top shirt with all of the embellishments. Throw the rest of your leaf vine on as a scarf or sash, and top with your floral leaf crown. Now you're ready to roam in the forests in style!