The series "Unboxing the Holidays" is all about bringing you top-notch advice and creative ideas to make the most of the season's special moments. Read our ideas on how to fill the home with Christmas scents that's more than just a tree.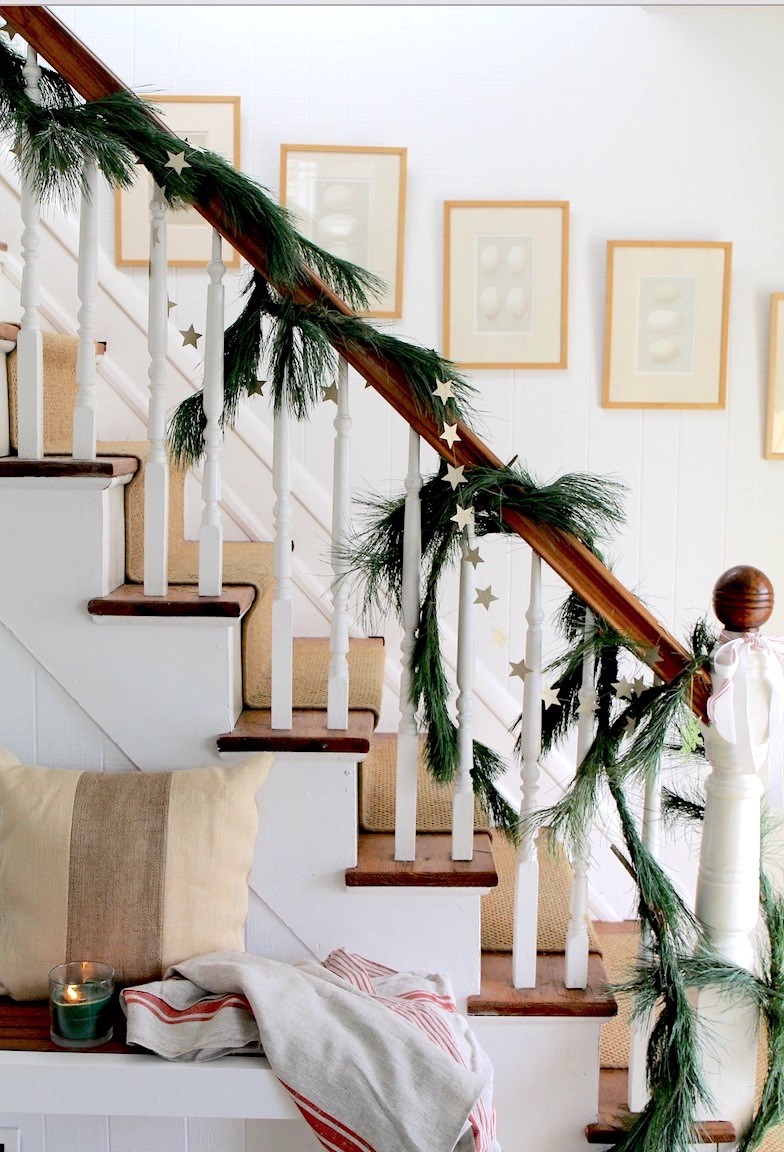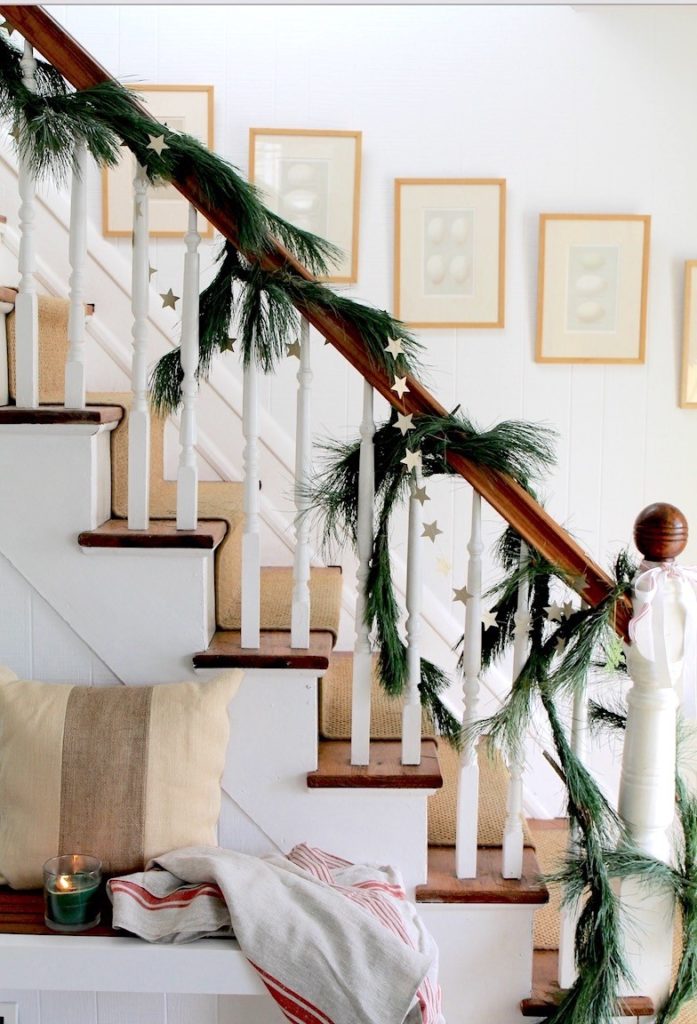 If you're like us, you can't wait till your home shows the sights and sounds of Christmas. But what about the Christmas scents? Surprisingly enough, smell is the sense most closely related to memory, far more than sight, touch, or sound. So treat your nose to the simple joys of Christmas scents this season and prepare to make memories your family will remember for years to come.
Add fresh flowers and greenery
Especially if you don't have a real tree in your home, you're probably in need of some genuine earthly scents. Don't underestimate the Christmas scents of flowers that tend to be passed over for the once-a-year excitement of all things fir and pine. Red roses and Candy Cane Lilies are classic holiday arrangements with a captivating fragrance that can out scent the tree. A traditional Christmas centerpiece will do more than just look beautiful on your dinner table, it will fill the room with the sweet smells of flowers, Christmas greenery, and pinecones. Garland is a simple way to bring in the winter forest scent without the to-do of having a tree.
Roses add eye candy
Modeled after everyone's favorite Christmas tree decoration and holiday treat, the candy cane, peppermint-inspired bouquets light up a room with their pure white and deep red petals. Full disclosure — these blooms don't actually smell like peppermint, but they do still fill the room with the alluring fragrance roses are known for.
Pro tip: Place your flower and wreath orders soon, fresh florals are those one-of-a-kind details that are especially sought after this holiday season. Growers can't always meet the demand.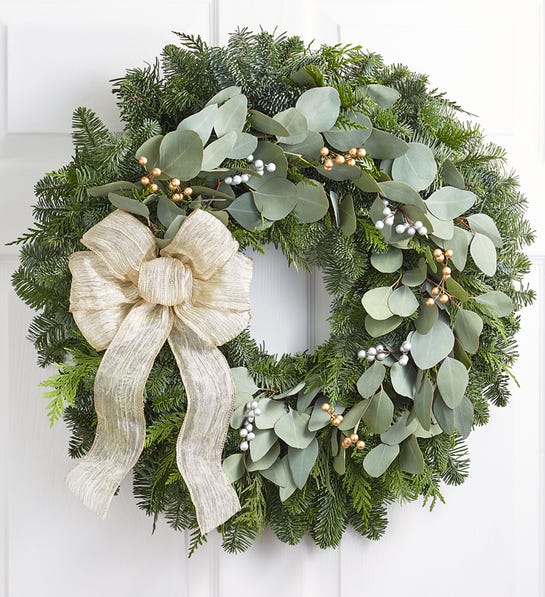 Wreaths are beautiful inside and out
More times than not, you'll find a wreath hanging on someone's front door during the holidays. While we'll never deny the beauty of a wreath at your entryway, decorating with wreaths should not be exclusive to the front door. From your bedroom window to a lamp skirt, wreaths can be incorporated into virtually every room of your house. A wreath with eucalyptus and pine brings in a healthy, spa-like aroma. And when your wreath is made with traditional fir and pine, you get to enjoy its scent just as much as its visual appeal.
Scented candles are a must
What's not to love about candles? They smell amazing and fill your house with a warm glow. It's also safe to assume that the room with the scented candles is where everyone will gather. Sure, you can stick with your favorite spruce or cranberry candle all season, but the burning scent of Christmas votives is as stimulating.
Fill the air with scents from the kitchen
While we'll never tire of the natural smell of pine and fir, it doesn't truly feel like Christmas morning until the smell of freshly made pancakes and scones is wafting from the kitchen. Slather on some lemon and apple cider curd for a complete. Christmas teas reinforce the savory scent.
DIY stovetop potpourris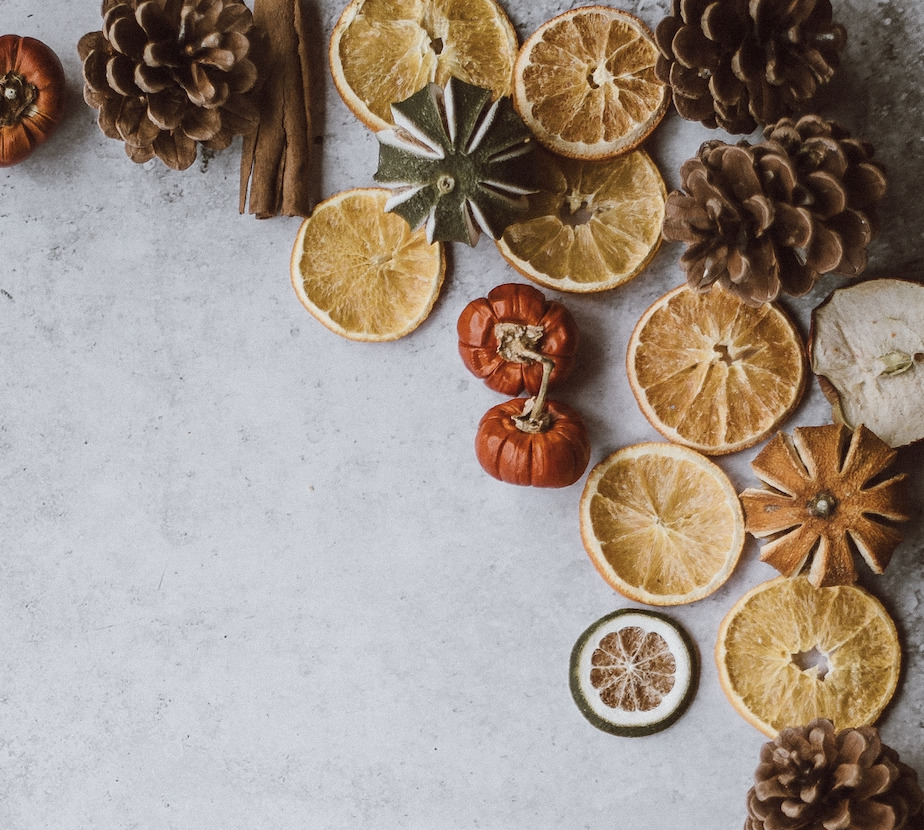 While you're in the kitchen whipping up Christmas breakfast, why not make use of your burner and "cook up" stovetop potpourris? Just throw these ingredients into a small pot of simmering water and in minutes your home will be filled with the sweet Christmas scents of the season:
1/2 cup of fresh cranberries
1/2 orange, sliced thin
4 cinnamon sticks, broken in half
1/8 teaspoon of nutmeg
While this is one of our favorite recipes, feel free to play around with your favorite fruits and spices.
Now, does anyone else think it's beginning to smell a lot like Christmas?