Every year on March 8, one holiday takes the phrase "girl power" to a whole new—and global—level. It's called International Women's Day (or IWD), and it applauds the achievements of women all over the world. The holiday was born in 1911 when women in Germany, Austria, Denmark and Switzerland rallied together in support of women's rights. It wasn't until 1975, when the United Nations began sponsoring the event, that International Women's Day started to gain recognition. Now, the day is officially observed in 27 countries across the globe.
From casual luncheons to large-scale fundraisers, there's a whole spectrum of ways that each country celebrates International Women's Day. Each year, a new theme is chosen for the holiday, and supporters globally are encouraged to participate in the festivities. There are more than 1,000 events to choose from; all you have to do is visit the International Women's Day Events page to find one near you!
IWD is also a day to do something special for all of the influential women in your life. In many countries, women are given International Women's Day flowers (the most popular IWD symbol), candy, cards and gifts by their loved ones. Here are just a few fun and interesting International Women's Day celebrations from around the world.
International Women's Day Celebrations in Asia
In China, women get a half day off from work, and some even receive gifts from their bosses.
Women in Pakistan take part in fun and friendly competitions, like flower arranging, acting and cooking contests.
"Women at Work" in Islamabad is a five-day food, art and entertainment festival run entirely by women.
Mothers in Turkmenistan who have eight or more children are awarded with a commemorative badge, which comes with some perks, like free dental care and public transportation.
In Russia and Vietnam, husbands, boyfriends, employers and coworkers give flowers to the women they admire.
International Women's Day Celebrations in Europe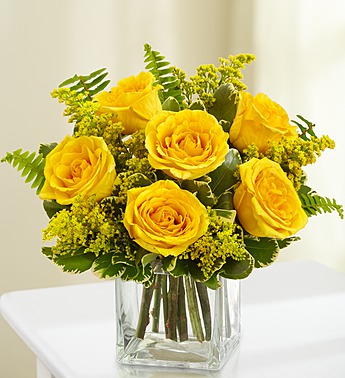 In the past, women in Ireland have celebrated by putting together a brunch for victims of domestic violence, as well as literary events with public book readings.
In Spain, photos, text messages and videos of inspiring women are shared throughout the day.
Dance, music and meditation workshops are held in Norway to promote the empowerment of women.
Italian men rejoice by giving their ladies flowers, particularly yellow mimosa flowers.
Portuguese women enjoy a "girl's night out" by going out to dinner and parties with their favorite lady friends.
International Women's Day Celebrations in The United States
Some of the nation's biggest companies salute IWD by creating products that are specifically dedicated to the holiday. 1-800-Flowers.com, for example, has a full line of beautiful International Women's Day flower arrangements that customers can send to the women who have most impacted their lives.
Nonprofit women's rights organizations across the country raise funds to help women in need.
Some major American cities hold a peaceful "Join Me on the Bridge" event, which demonstrates that women can create harmonious and diplomatic ties across border lines.
Restaurants and bars show their female patrons their appreciation by treating them to free cupcakes on IWD.