January represents a new year, a fresh start, and for some – a farewell to one age and "hello" to the next. While you may still be recovering from the holiday mayhem, those special few born in the first month of the year are keeping the party going!
After the insanity of holiday gifting in December, sometimes it can be tough to think of January birthday gifts. With that said, we're going to help you out by providing January birthday fun facts and some awesome January birthday gift ideas, so you can send a perfect personalized gift that they'll want to show off until their next birthday!
January Birthday Fun Facts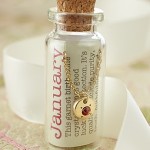 January Birthstone: Garnet
A ravishing garnet is the birthstone associated with those born in the first month of the year. Symbolizing trust and loyalty, this stone can be found in a variety of colors, most commonly red. The word "garnet" is derived from the Latin word "granatum" which translates to "pomegranate" – can you see the resemblance?!
January Birth Flower: Carnation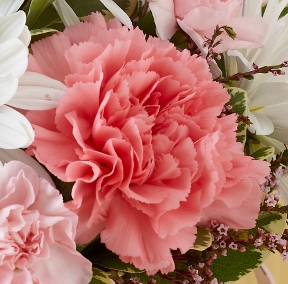 The carnation is one of the most versatile, adaptable, and oldest flowers cultivated by man. While carnations generally symbolize love and joy, the color of the carnation signifies a deeper meaning. Carnations come in many colors and are also popular flowers to dye.
This beautiful bloom is also sometimes referred to by its scientific name "Dianthus," derived from the Greek words "Dios" (Zeus) and "Anthos" (flower). With a nickname like "Flower of the Gods," it's clear why this flower can be found in bouquets year round.
January Astrological Signs: Capricorn & Aquarius
Those born in January fall under one of two astrological signs – Capricorn (December 22 to January 19) and Aquarius (January 20 to February 18). Capricorns carry the symbol of the Goat and are generally ambitious yet realistic. They are known for their attention to detail and preference in quality over quantity – better spring for one big gift rather than a dozen little ones! Aquarius's symbol is that of water carriers. Those born under Aquarius are known for their philanthropic efforts, and would generally appreciate a gift that also gives back.
January Birthday Gift Ideas
A January Carnation Bouquet
A bouquet overflowing with beautiful carnations becomes the perfect personalized January birthday gift! If you want to get real creative, use a unique vase, or place a charm on the vase such as a photo, a note card, or a mini chalkboard with something special written on it! Speaking of birthday carnations, if you're looking for a bit of a twist on a traditional bouquet, wow the recipient with some of these creative carnation designs!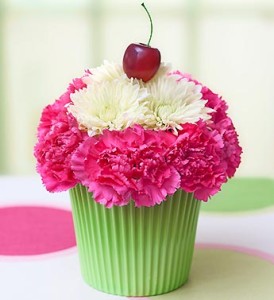 This beautiful blooming floral cupcake is made up of the January birth flower.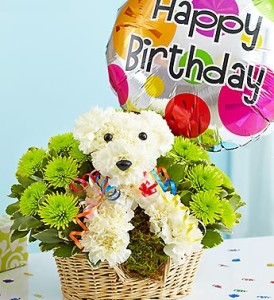 These "party animal" dog flowers are sure to deliver some fun, especially if your loved one is an animal lover!
Maybe your January giftee prefers something wearable? In that case, get them something they can wear all year round. This Swarovski Crystal Circle Necklace gives them the opportunity to show off their special gift.