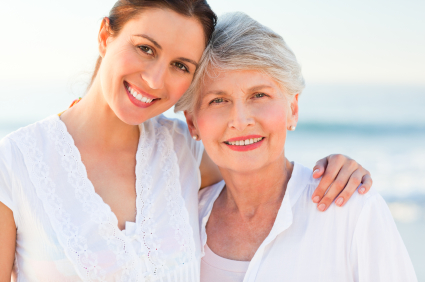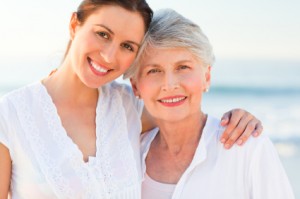 It's time to show your mother-in-law some love: Mother-in-Law Day is on October 28, 2012!
Mother-in-Law Day falls on the fourth Sunday of October and provides an opportunity to thank your spouse's mom with a special present. After all, your one and only wouldn't exist if it weren't for her! Not sure what she'd like? There are lots of great mother-in-law gifts to choose from. Here are five gift ideas for every type of momma!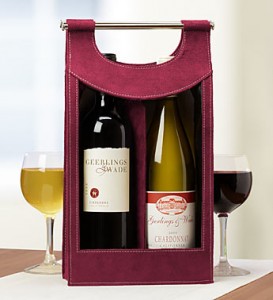 For the Mother-in-Law Who Loves to Cook
If your sweetie's mom loves to cook up a good homemade meal, give her something delicious to wash it down with. This Red Wine Pairing in Burgundy Wine Tote is the perfect complement to her scrumptious food. You can pick her favorite one-two combo of flavors: Choose from three pairings of cabernet sauvignon, chardonnay and zinfandel.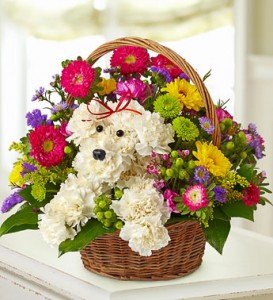 For the Sweet, Sentimental Mother-in-Law
With this mother-in-law, there's never a shortage of smiles. She wants to make every moment memorable, so give her a special present that she won't soon forget. The hand-designed a-DOG-able in a Basket floral arrangement is like no other gift she's ever received, and it's sure to earn a spot in her next scrapbook!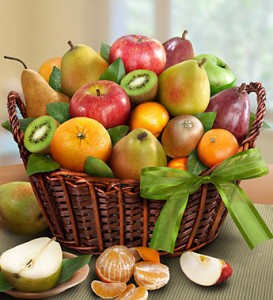 For the Always-on-the-Go Mother-in-Law
Does this MIL have an off switch? No way! She juggles work, bills and a home, and yet she still manages to make it to all of her grandkids' school plays and baseball games. The Premier Orchard Fruit Gift Basket is filled with succulent fruits straight from California: The perfect healthy snack for her to munch on while she's out and about.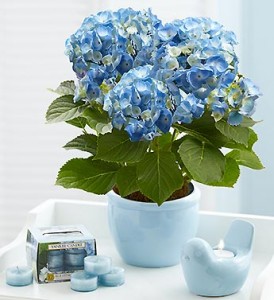 For the Selfless Mother-in-Law
There's no "I" in "mom." Whether you need a last-minute babysitter or someone to pick up groceries, your mother-in-law is always on standby, waiting to spring into action as soon as you call for help. The lady who puts herself last deserves some pampering. Bring her some serenity with the Blue Bird of Happiness arrangement, complete with a sweet bird-shaped tea light holder and set of fragrant Yankee Candle tea lights.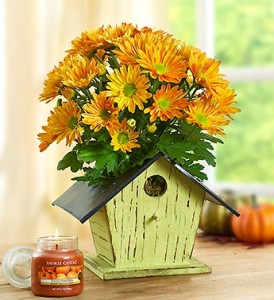 For the Easygoing Mother-in-Law
Your momma-in-law knows how to take in the beauty of each day. Every morning, she curls up on the porch with her favorite blanket and a mug of fresh-brewed coffee, soaking up the warmth of the sun. Add a touch of countryside comfort to your Mother-in-Law Day gift with this Bird House of Blooms for Fall.
What do you love about your mother-in-law, and how will you celebrate her this upcoming holiday?