"Life's persistent and most urgent question is, 'What are you doing for others?" – Martin Luther King Jr.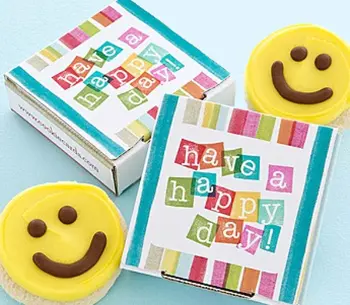 The age-old saying "it's the little things that count" still holds true today; especially in the world of giving back. Just Because Day 2017 is August 27, so celebrate with these 10 easy-to-do yet rewarding actions and sentiments that will make your community a much happier day!
Walk next door and help a neighbor. Be it by helping them unload the groceries, taking out the trash, or by simply complimenting them on a well-kept yard, a simple sentiment can help create a lifetime bond.
Pay it forward at the coffee shop. Pay for the person's drink behind you. Alternatively, you can choose to pay for two cups of coffee and request the second cup be given to someone less fortunate.
Volunteer a few hours of your day. Donate your time to a local organization that helps those in need. Be it a food bank, soup kitchen, shelter, or even local park, just a few hours of your time will help to make a big difference!
Buy a meal for someone in need. You may pass by that beggar on the street daily without giving him a second thought; help brighten his day by buying him lunch!
Pack a care package and send it to an anonymous soldier. Gather items that will help them with their downtime such as books and magazines as well as products that will make their day-to-day more comfortable such as toiletries, socks, and of course – snacks!
Tape $1 to the vending machine. The next person to stop by will be pleasantly surprised, and who knows, maybe they will keep the goodwill going!
Bring snacks or baked goods for the whole office. Surprise the team with bagels for breakfast or cookies for a post-lunch snack.
Go to a dog shelter and play with the older dogs. It's no secret that it's the younger, more spirited puppies are usually the ones that get picked first, while the older dogs watch hopefully in their cages. Give those equally loveable veterans some much needed TLC by spending a few hours walking and playing with them!
Join a tipbombing event or start your own! Tipbombing is where a group gathers to watch of the many talented street performers at a pre-agreed upon location. During the performance, a tip jar is passed around; the unsuspecting artist is surprised with not only a massive turnout for their performance, but also with a generous bundle of hard-earned cash!
Clean out your closet and donate old clothing. You'll never wear those jeans from high school again, so rather than have them collecting dust in the back of your closet, donate them! Be sure to wash all of your donations first; then head over to your local second-hand store or clothing donation bin and give your old clothing a second chance at happiness!