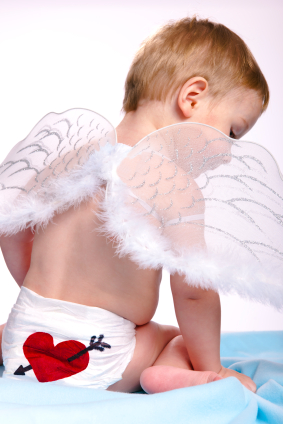 Did Cupid's arrow fail to hit your heart in time for February 14? Don't fret! It's not just a holiday for lovebirds. There are tons of ways to have fun on Valentine's Day if you're single; the key is being positive and open-minded. Here are 10 creative ways to help you stick it to Cupid and enjoy a Valentine's Day for singles!
Host a Party for Your Single Friends
Being single is not equal to being alone. Remember: There are others out there who aren't in a relationship. So wrangle up all of your unattached friends and hang out! Host a DIY get-together with fun and games at your house, or go out as a group and let loose at a single's party at a neighborhood bar. Whatever you do, don't get too wrapped up in the idea of not having a Valentine. Just sit back and live up the single life with your best buds. You'll make some awesome memories to think back on when love does finally come around.
Give Yourself the Royal Treatment
You save loads of money when you don't have to buy a Valentine's Day gift for a significant other, so spend that dough on yourself instead! Send yourself flowers to pretty up your home, or indulge in a king-size box of chocolates. Been saving up for a new wardrobe or the latest tech gadget? Now's the time to hit the shops and buy it. Oh, and there's nothing wrong with a little (or a lot of) pampering! Head out to the salon for a massage or a mani/pedi, or spoil yourself rotten with an at-home spa gift basket.
Be Productive
Make the most out of your time and do something you've always wanted to do … but never got around to doing. If you have a bunch of "someday" recipes and DIY projects sitting on your Pinterest boards, do them! These tissue paper roses are a great place to start. If cooking and crafts aren't your cup of tea, do something else that might have been left on the backburner, like planning a much-needed vacation, going to the gym, rearranging your furniture or organizing your home.
Discover a New Hobby or Passion
Chances are you have a few hidden talents that you didn't even know existed. Try uncovering them and you just might unearth a new favorite hobby! Teach yourself how to play an instrument, grab your camera and start shooting random photos, try your hand at drawing sketches or make a website from scratch. You never know; if you think hard about the things you like and do something you've never done before, you might end up finding your true calling!
Do Absolutely Nothing
True relaxation is a luxury that we don't really get to enjoy these days, so milk the quiet time for all it's worth. Order your favorite comfort food, grab a few snacks and just veg out on the couch. Catch up on your favorite TV shows, browse through your bookmarked blogs and queue up the movies you've wanted to see all year. Or draw yourself a nice warm bath infused with essential oils and surround yourself with nothing but the soothing light of candles. Do whatever it is that helps you recharge your tired batteries.
Take a Short Road Trip
Hop in your car and explore new places, Magellan-style. Cross over the border to a nearby state and sample everything in their local culture, from restaurants to museums. Go anywhere your tires take you. You can even stretch out your mini escape by booking a hotel and staying in town for a couple of days. Just like Robert Frost said, taking the road less traveled makes all the difference!
Celebrate the Love of Family
Valentine's Day doesn't necessarily have to be about romantic love. It can be a celebration of family too. Send a gift, like flowers, to your parents (or any other beloved family member) and go visit them for the day. They'll appreciate the gesture, and they'll be head-over-heels excited to spend time with you—especially if you haven't seen them in a long time!
Score Some Extra Points at Work
Do a little something more at work so you can nab that big promotion. Think of all the ways you can move on up in your career and tackle them head-on. Spend a few extra hours at the office, go after some big-fish sales or knock the ball out of the park with your upcoming presentation. Even if it doesn't lead to a new title or a fancy office right away, it's sure to score you some recognition from your boss, which is never a bad thing.
Donate Your Spare Time to the Needy
Pick a cause that hits close to home and volunteer at a neighboring organization, like a hospital or an animal shelter. There are dozens of sites on the Web that can help you find opportunities in your area according to your interests, like Volunteer Match or New York Cares. When you're out there helping those in need, your "single" status won't seem like too big of a deal after all.
Start a Singles' Secret Gift Exchange
Give the Secret Santa concept a Valentine's Day twist. Get all of your single friends to put their names in a hat and draw one at random. Then, each person delivers flowers, chocolates or other gifts to the person whose name they drew. That way, everyone gets a present on Valentine's Day!
What's your favorite part of being single on Valentine's Day?