Our series "Celebration Inspiration" is all about bringing you top-notch advice and creative ideas to make the most of life's special moments.
It's easy to take nurses and other essential frontline workers for granted until we need them – but we expect them to be ready to help us at all times. When COVID-19 hit, nurses were front and center, caring for an avalanche of patients. We saw them going in to work, day after day, not sure what they would find or how they would cope. The nightly thank-you ritual of pot-banging and cheering echoed off buildings as we all rallied to show how much we appreciated them during the crisis.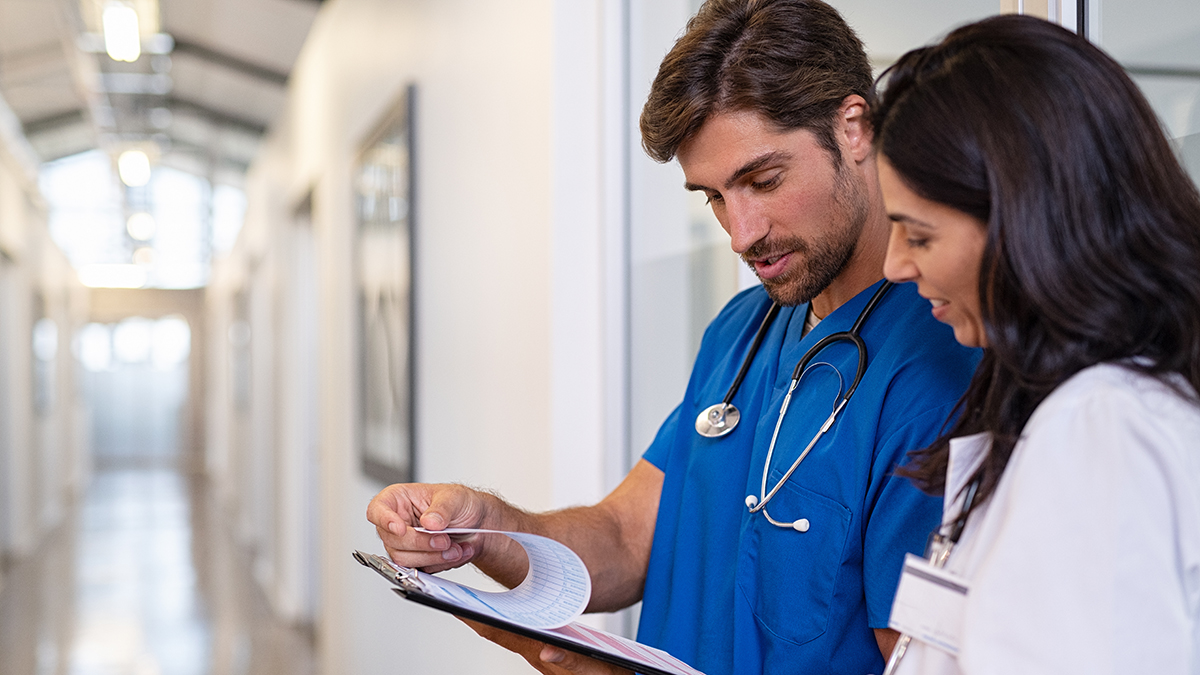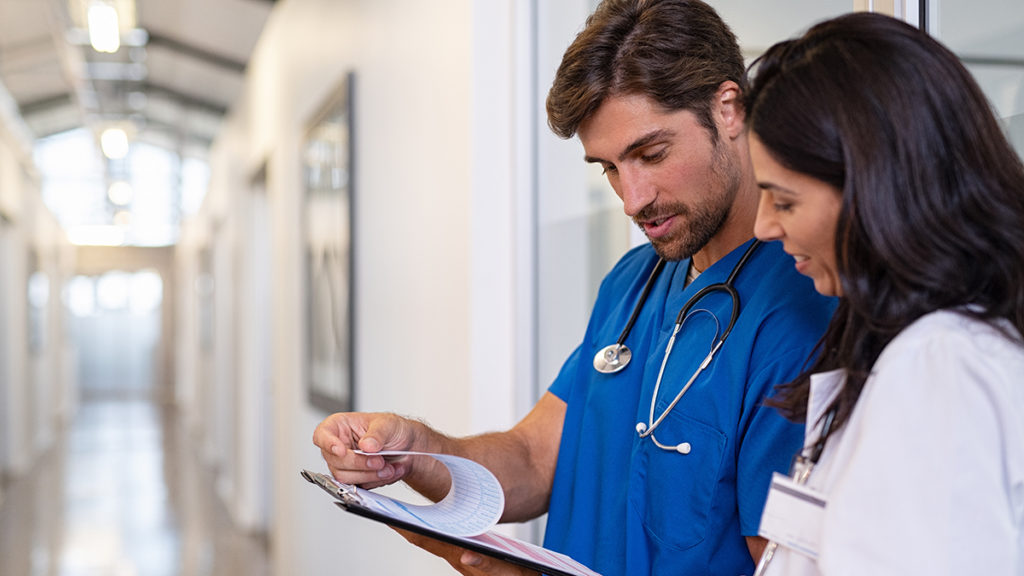 "There was such an outpouring of support and love from the community that it was overwhelming," says Kate O'Keefe, registered nurse and vice president of quality, risk & regulatory at Northern Westchester Hospital in Mount Kisco, New York.
"Local restaurants sent food throughout the day for the staff, signs were placed throughout the campus in support, schoolchildren sent letters of support to the hospital, and we received handmade decorative face masks and much more," Kate says. "There were so many cards and letters for our staff that we used them to line the hallways by the employee entrance for all to see."
Of course, the hospital itself also helped the nursing staff cope with the added stresses of an influx of COVID patients. "Everyone develops their own way of coping with significant stress and anxiety," Kate says, adding that the unusual circumstances demanded extra support. "There were meetings with the staff, programs involving exercise, and senior leadership walking rounds as support."
Despite the challenges created by the coronavirus, "our nurses persevered and provided exemplary care to all our patients and their families," Kate says. "Nurses are fully aware of the importance of family during illness and the healing process, so the nurses developed new ways to connect families with their loved one. Unfortunately, this too often included allowing the family to see and speak with their loved one at the end of life."
The pandemic has turned our focus to what really matters. "One of the major supports for all hospital staff was the camaraderie that developed between every staff member throughout the organization," Kate says. "Despite the stress, fear, and anxiety, it brought out the best in every member of the team."
How to honor nurses during National Nurses Week
National Nurses Week is the perfect time to show nurses how much they mean to you. Whether you want to send a card or support nurses with surprise flowers or a food basket, we've got plenty of ideas to help you show your appreciation.
Listen to them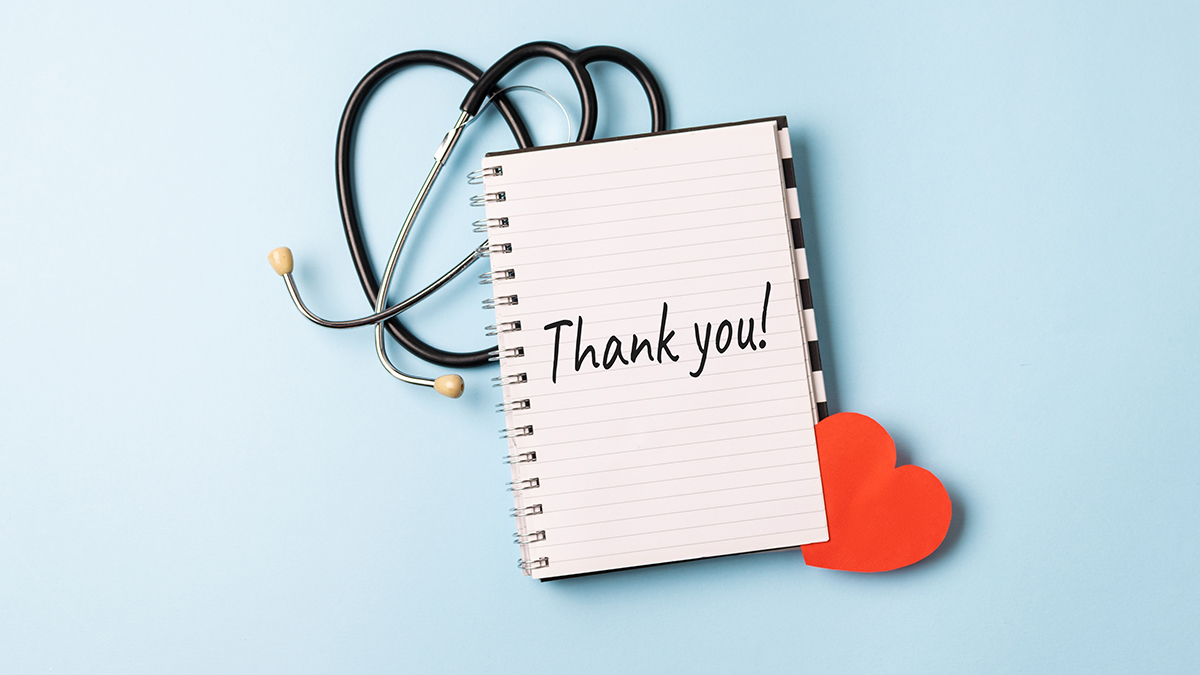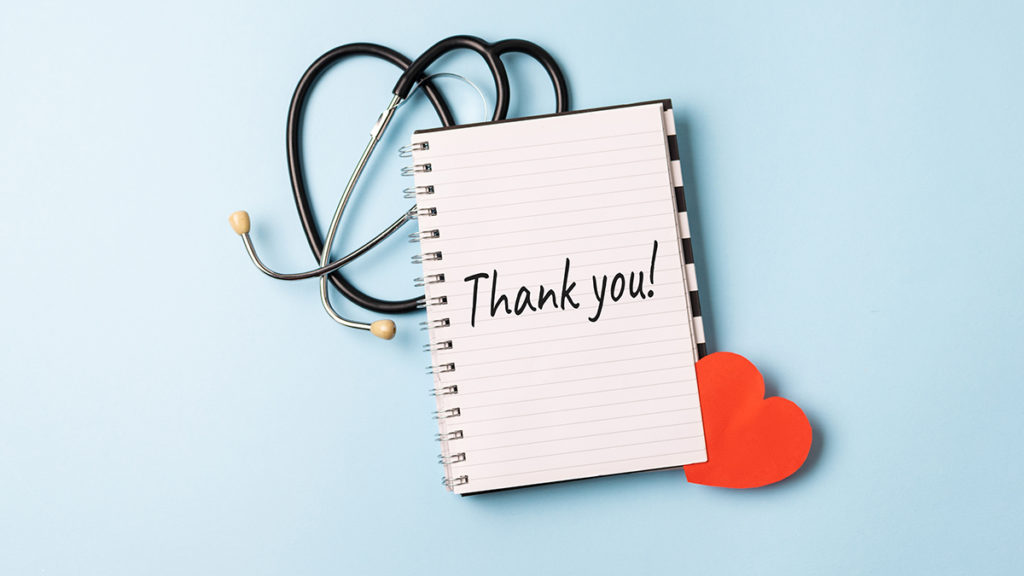 Being a frontline caregiver can be stressful at the best of times. Add a global pandemic and an unfamiliar, highly contagious virus, and the stakes become astronomical. "At the start of the pandemic, there were so many unknowns about this virus," Kate says, "and that uncertainty contributed to the fear. Many nurses isolated themselves from their families for fear of transmitting the virus to their loved ones." Isolation like this makes it difficult for nurses to talk about traumatic experiences at work, helping them to process what they've seen. And since nurses respond with compassion when people need them without expecting anything in return, it's easy to forget that they need someone to lean on, too. You can celebrate them by being there for them: Listen to them, let them tell you their stories – uplifting or sad – and just be present for them.  
Send a card
Sharing words from the heart is one of the most powerful, meaningful ways to show nurses you appreciate them. Whether you have a personal connection – perhaps they gave you stellar care during a hospital stay or tended to a family member – or simply value their dedication and service in the community, choosing a card and sending some kind words is easy and goes a long way. Need ideas and inspiration? Take a look at our free Thank-You e-cards.
Start a crowdfunding campaign
Nonprofit community health programs are particularly stretched right now. Why not find out what local nurses need for outreach in your community? Crowdfunding is a great way to raise money for additional supplies or new projects. You could raise cash to pay for flyers promoting a local blood drive or diabetes education classes, for example. Once you start a campaign, it'll develop a life of its own!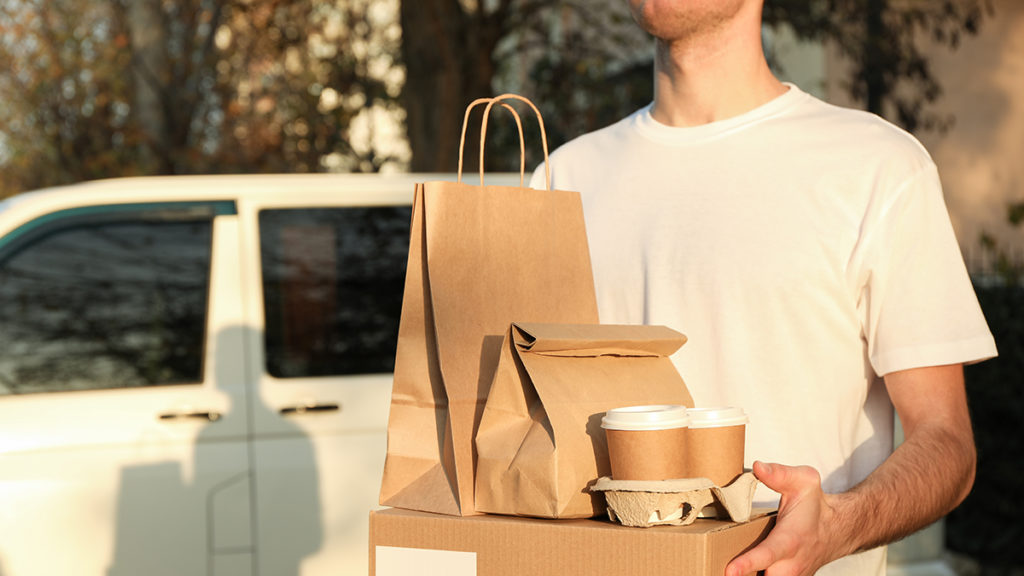 Send them coffee or food
Long, tiring shifts are nothing new for nurses, but the pandemic has ensured that nurses are on their feet for more hours, working tirelessly to protect our communities. Helping to feed them is an easy way to play our part. Setting up delivery of a tasty, nutritious lunch is one option; or perhaps send a coffee basket, to keep them energized.
Send flowers or a plant
There's a reason why flowers and plants are classic gifts. You can never go wrong when you bring the colors and fragrances of nature into a work setting. Every member of staff can enjoy them, as well as patients and their families as they walk along the hallways. Browse our specially curated Thank-You flowers and gifts for inspiration.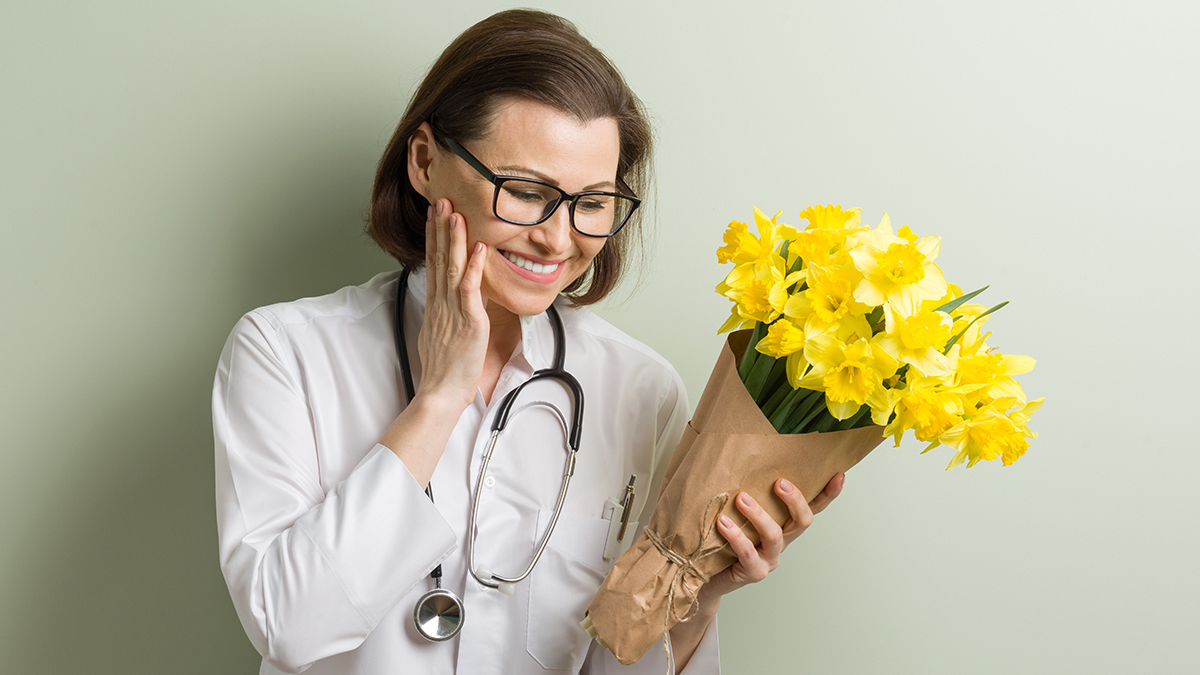 Nominate a nurse for a DAISY Award
Whether you're a patient, family member, or a hospital employee, you can nominate a nurse for a DAISY Award. From nursing students to nurses with years of experience, the DAISY Award is a recognition program designed to thank nurses for all the super-human work they do every day.
"I have been honored to work with so many nurses during my career," Kate says. "Nurse are the epitome of intelligence, fortitude, professionalism, kindness, and humor. That is quite a composition of personality traits."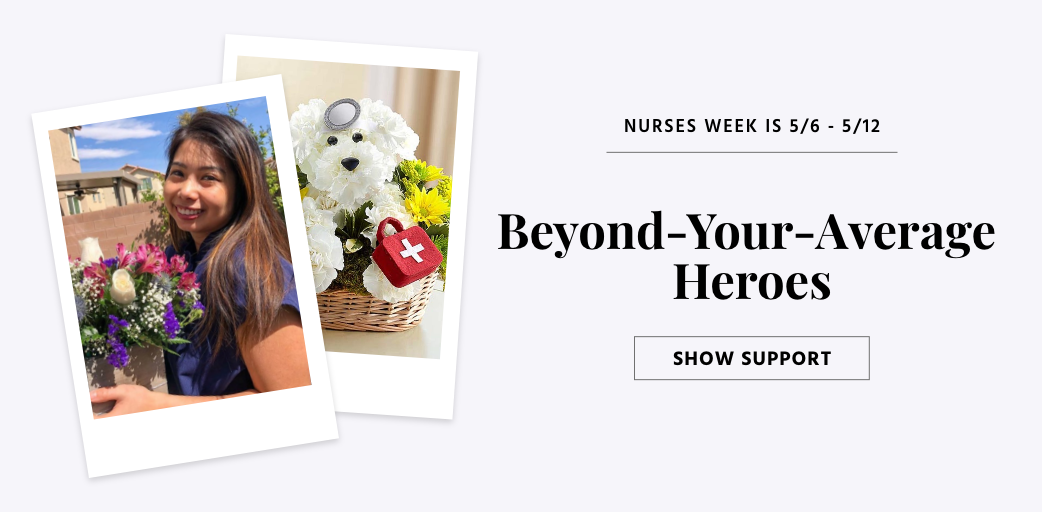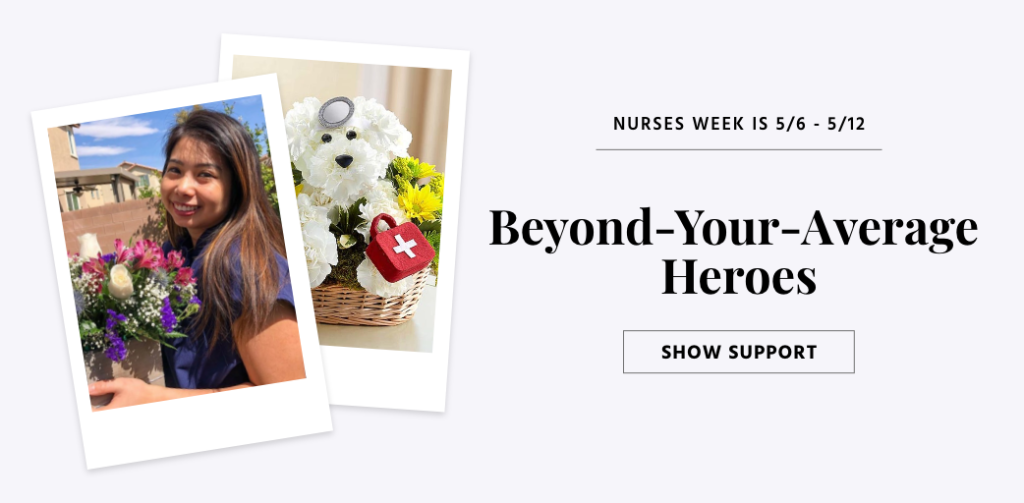 ---
Thank a nurse with a gift
Recognizing the sacrifices and patience of our nurses is more important than ever. We've got the perfect Nurses Week flowers, gifts, balloons, and gift baskets to show how much you appreciate all the tireless caregivers you know.