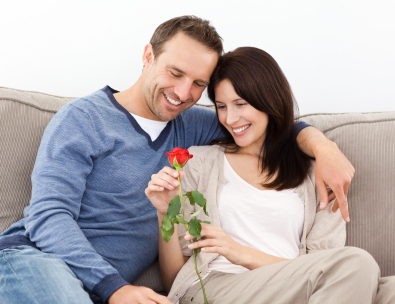 Husbands, mark your calendars: September 22 is Wife Appreciation Day! For those of you who haven't heard of this little-known unofficial holiday, it's set aside for husbands to show their wives how thankful they are for everything they do … especially all the little things that are sometimes overlooked! From keeping the house spic-and-span to cooking up mouthwatering meals every night—all while holding down a demanding job and showering you with love—your wife really knows how to run a tight ship! Show her your gratitude for all her hard work by surprising her with a thoughtful present. Here are some great Wife Appreciation Day gift ideas that'll really make her feel cherished.
Wife Appreciation Day Gift Ideas
Spoil her with her favorite gift: Whether she loves the fresh scent of beautiful flowers or the melt-in-your-mouth goodness of a box of gourmet chocolates, treat her to some indulgences that she doesn't usually get to enjoy on her busy schedule. To make her feel extraordinary, send a bouquet of flowers to her office or wow her with a box of heavenly chocolate-covered strawberries.
Tackle her to-do list: Give her a break from juggling her everyday errands and be her personal assistant for the day. Take on a few of her chores that you normally don't like to do—like cleaning or doing laundry—and do those household tasks of your own that you've been putting off. She'll be so excited to see things getting done—without her having to lift a finger!
Make dinner reservations: Celebrate your spouse with a quiet, romantic dinner at her favorite restaurant. If you have kids, arrange for a babysitter to look after them. Your better half will love being relieved of her mommy duties for just a few hours, and she'll be excited to spend some special one-on-one time with the man she loves: you!
Cook dinner for her: Does your wifey prefer a homespun meal? Bring the restaurant to her! To set the mood, light some candles and take out the good china. After dinner, curl up on the couch together and watch a movie she really wants to see. Although she'll be happy to spend one night out of the kitchen, the best part of the night for her will be cuddling with you.