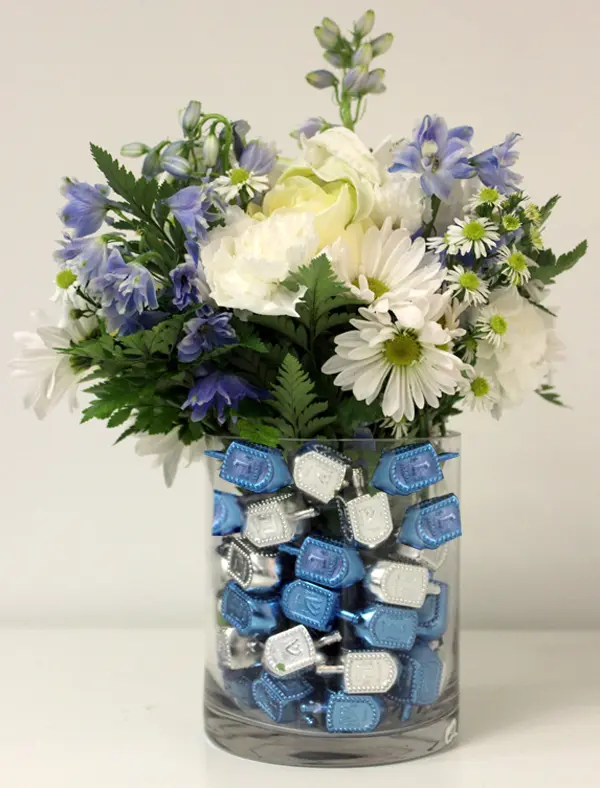 The menorah may be the star of the show, but it is only one of many Hanukkah decorations. Add a simple festive touch to your décor with a DIY Hanukkah centerpiece or accent for your tables with a dreidel-filled vase for your Hanukkah flowers.
We stuck with metallic blue and silver dreidels for a chic and sophisticated vibe, but you can choose dreidels in vibrant colors for a playful look or classic wooden ones for a traditional touch.
Supplies needed
Hanukkah flowers
2 similarly shaped vases: 1 large, 1 small
Dreidels (40-60, depending on size of vase)
Water
Floral shears
How to make the Hanukkah centerpiece
Prepare your smaller vase by filling it with water and arranging your flowers how you see fit.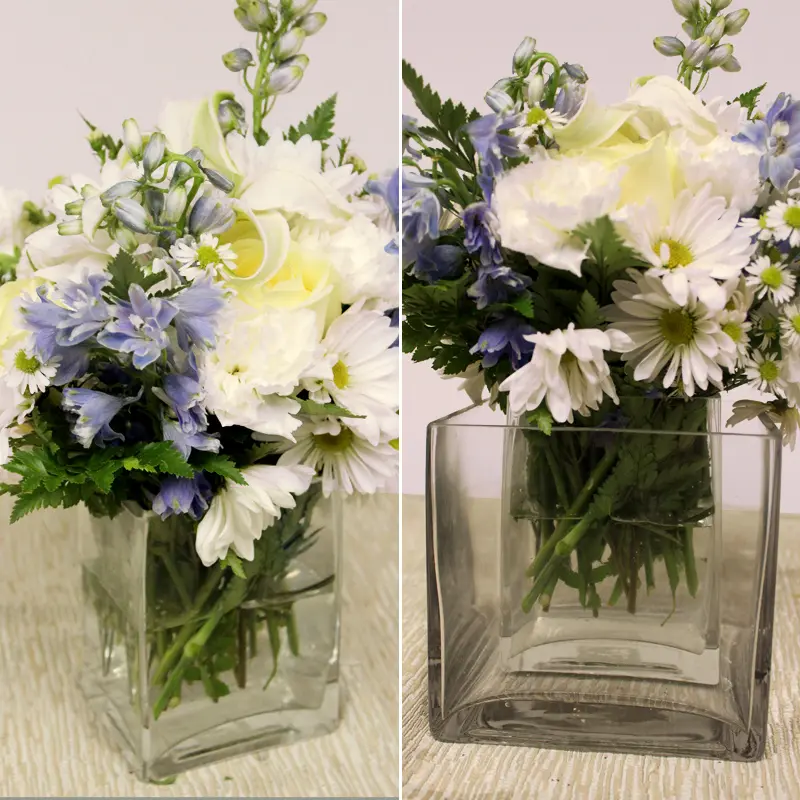 Carefully place the smaller vase inside the larger vase.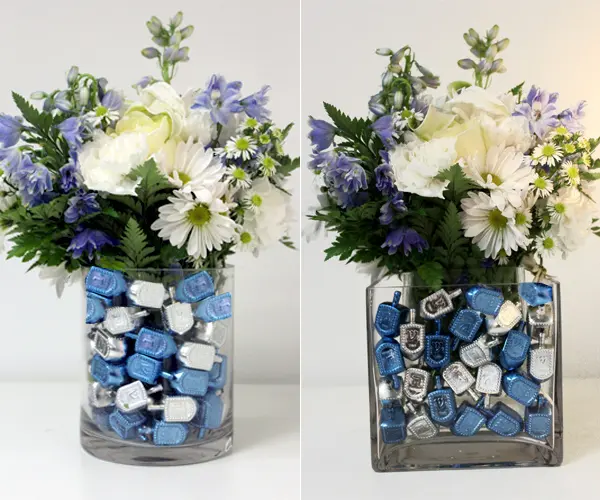 Slowly fill the larger vase with dreidels until you are satisfied with how it looks.
We tried this with both square and circular vases, and both looked absolutely stunning!
Make several and place them throughout the room for a beautifully unified look that will also add a sweet scent to your home.