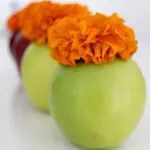 Looking for the perfect Rosh Hashanah centerpiece or accent? Take inspiration from the star of the menu — apples — and turn them into wow-worthy décor in a few simple steps!
Using just a knife and flowers, we turned this go-to Rosh Hashanah treat into a conversation-starting decoration. After creating your apple flowers, you can turn this DIY idea into place cards for a table setting (just tie a nametag around the apples), a juicy and vibrant centerpiece, or sweet accent pieces when you spread several throughout the room.
As this is a vase made from a fresh fruit, it is best to make these beauties the night before or morning of, if possible. Each apple takes about five minutes to make.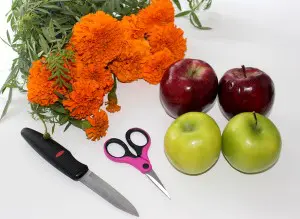 Supplies for fresh apple vase
Fresh apples (we used Granny Smith and red delicious)
Knife
Water
Scissors
Directions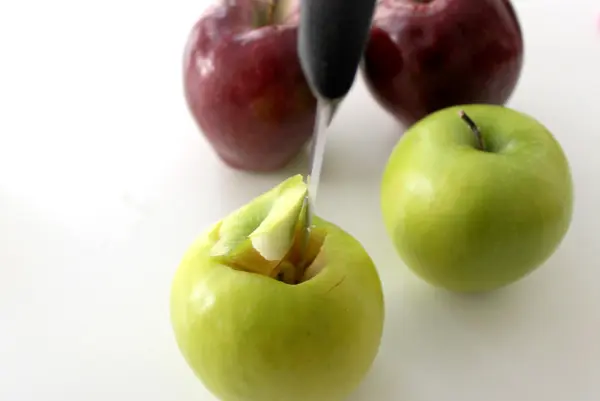 Use a knife to carve an opening at the top of your apple. The carving should be a minimum of 1 inch, with a maximum varying based on the size of your apple. Your hole should be large enough to fill with a bit of water and a small piece of flower stem but small enough that you are not fully reaching the bottom skin of the apple.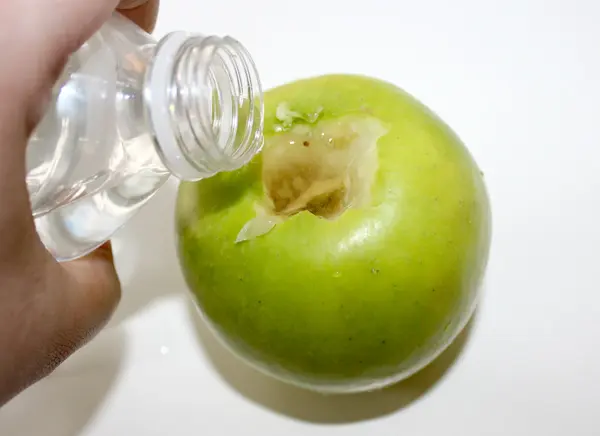 Once your apple is carved, carefully fill it with water. Leave a bit of room at the top of the apple so the water does not spill over when you add the flower.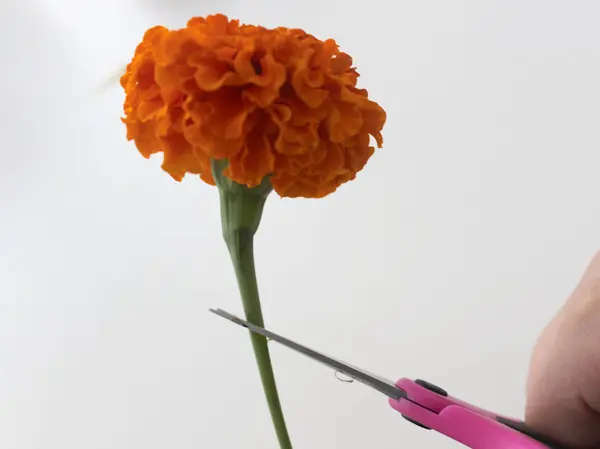 Trim your flower down so the stem fits the size of your carving and the flower head sits comfortably on the top of the apple.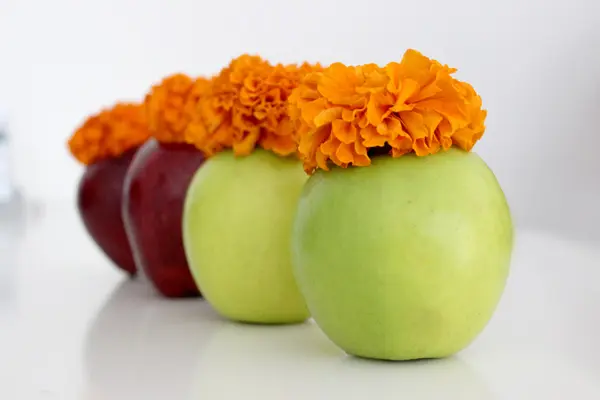 Now, your fresh apple vases are ready to show off!