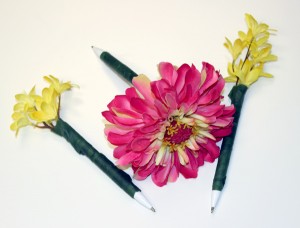 Add a festive touch to your home office or work desk by giving your supplies a floral makeover! Using simply a capped pen, artificial flower, and floral tape, you can create your own DIY flower pen in under five minutes!
Make several pens using complementary flowers for a unique floral bouquet that will brighten up any space. This simple craft makes a great DIY gift idea for teachers, friends, coworkers, and bosses, so grab a packet of old pens and get crafting!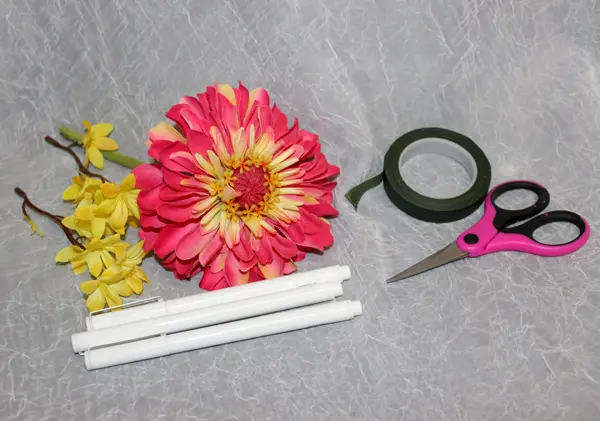 Supplies for DIY Flower Pen
Capped pen
Artificial flower
Floral tape
Scissors
Directions for DIY Flower Pen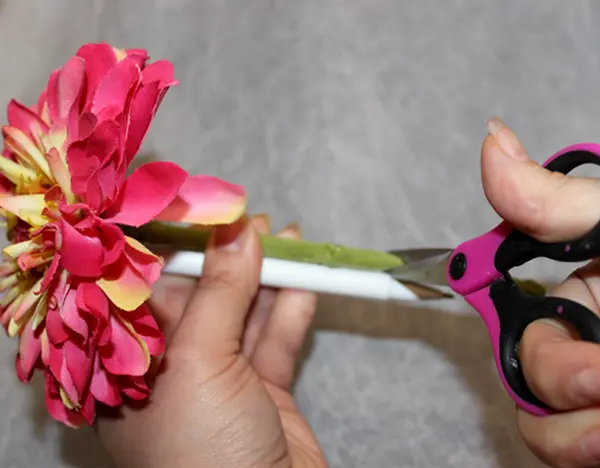 First, pick up your pen and artificial flower. Hold the flower and pen next to each other with the flower end and non-ink side of the pen facing in the same direction. Once they are aligned, use your scissors to cut off the stem at the part where the cap first meets the pen. This is so you can still close the cap onto the flower pen, prolonging its use.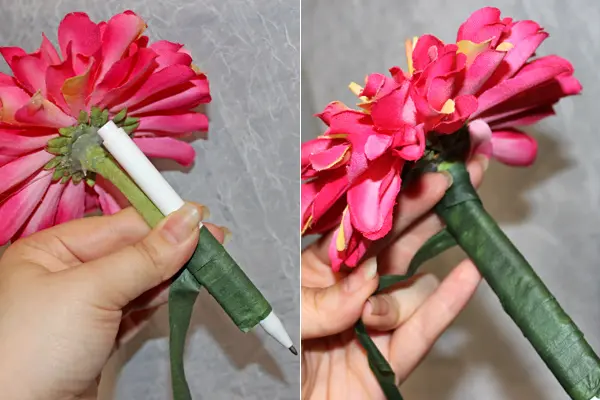 While continuing to hold the pen and flower together, grab your floral tape and begin tightly wrapping it around the two parts, starting at the end with the ink. Continue this process until you have reached the end. Then, use your scissors to cut the floral tape from the spool and finish wrapping.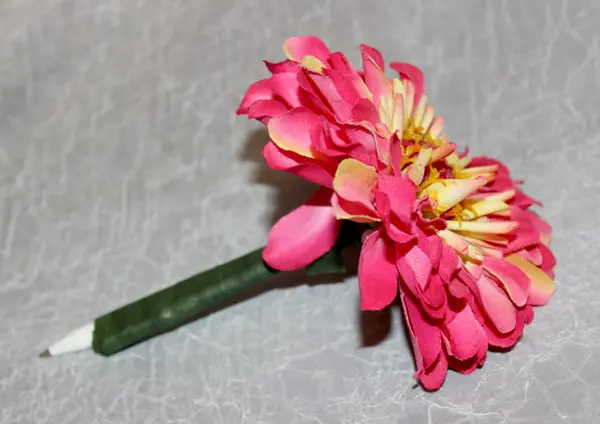 Now, your pen is ready for gifting!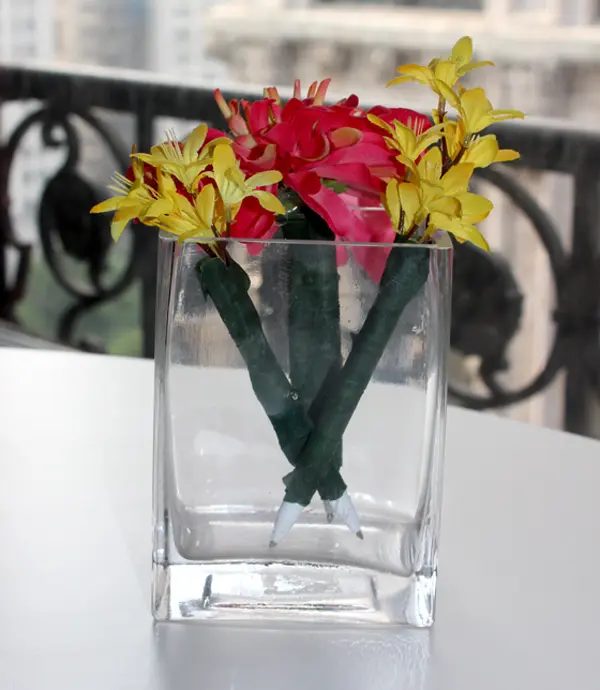 We created several pens and threw them in a vase for a unique DIY flower pen bouquet!