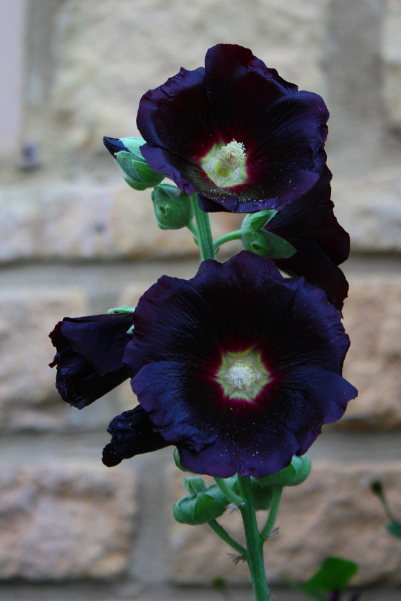 When you picture a garden, chances are your mind is drawn to flowers and plants that produce blooms of all sorts of bright and cheery colors – we're thinking pinks, reds, yellows, purples, oranges, and blues. But, does that mean that there aren't any plant and flower species out there that come in darker shades? Of course not!
With Halloween just around the corner, our minds are focused on all things orange and black, which is why today, we're covering some black flowers and plants that you can consider for your garden! Here are some of our favorites:
Black Hollyhock
Block hollyhock plants are sure to stand out among the other blooms in your garden due to the size of their stems and their flowers' color. The blooms on these plants are typically deep maroon – black in color, and the stems are rather tall, making them some of the first plants you'll see in a garden of plants that don't reach similar heights.
Phantom Petunia
Phantom petunias are absolutely stunning and are extremely unique in their design. A bicolor petunia, their velvet petals are mostly black, but a bright yellow star runs through them. These work well with other plants that love the sun and will most definitely turn the heads of people who pass by. Continue Reading…