From floral facts to plant care hacks, "Living with Nature's Best" brings you the latest updates on everything related to flowers and plants. In this article, we explore the tulip, the 2022 Flower of the Year.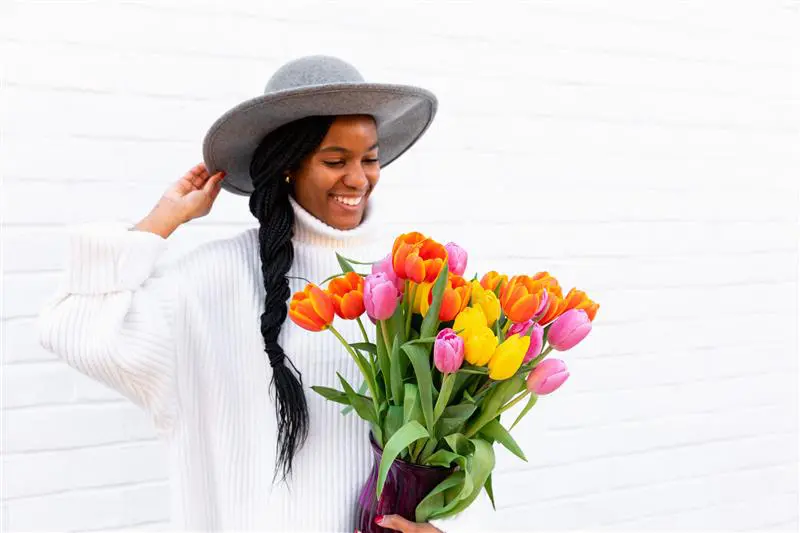 Even after the longest and darkest winters, colorful tulips begin to emerge from the ground, offering the first joyous sign of spring's warmth and happiness. These harbingers of better times are the perfect metaphor for 2022 – and the promise of the year ahead.
In anticipation of brighter days, 1-800-Flowers.com selected the tulip as the 2022 Flower of the Year. Thanks to vaccines and promising treatments, many experts expect that the worst of the pandemic will be over. Supply chain logjams should be largely untangled. And we'll be able to accelerate reconnecting safely with friends and family.
"The tulip is a joyful and happy flower that is the first sign of spring, and that connects to this year of joy," says Alfred Palomares, Vice President of Merchandising at 1-800-Flowers.com.
A useful flower that symbolizes hope for the new year
When selecting the Flower of the Year, 1-800-Flowers.com experts not only study the general zeitgeist, but also trends in fashion and interior design. Like 2021's delightful sunflower, the tulip is a popular choice for bouquets, home and office decorations, and in design. Most importantly, it also elicits a cheerful response.
"We chose tulips because of their vibrant color and cheerful nature – a symbol of new beginnings and a sign of hopefulness for the future," says Valerie Ghitelman, 1-800-Flowers.com Vice President of Product Development, Sourcing, and Design.
"They open during the day, reach toward the sun, and close at night. They make people happy," Palomares adds. "It's the icon of the 1-800-Flowers.com brand. They connect us with joy."
---
---
Tulip traits
Tulips are like that outgoing friend everyone loves to be around because they are relatable and fun. With more than 3,500 varieties, there are many different types to choose from, each offering its own take on joy and happiness. "The tulip is a friendly flower in terms of its uniformity and engaging characteristics," Palomares says.
The flowers, which are among the five most popular purchased by 1-800-Flowers.com customers, are also very user-friendly. They don't have a strong scent that can irritate people prone to allergies. Their fullness also minimizes the need for filler greenery in arrangements. From a new romance to sending good luck, each tulip color has a specific meaning that fits into all gifting categories.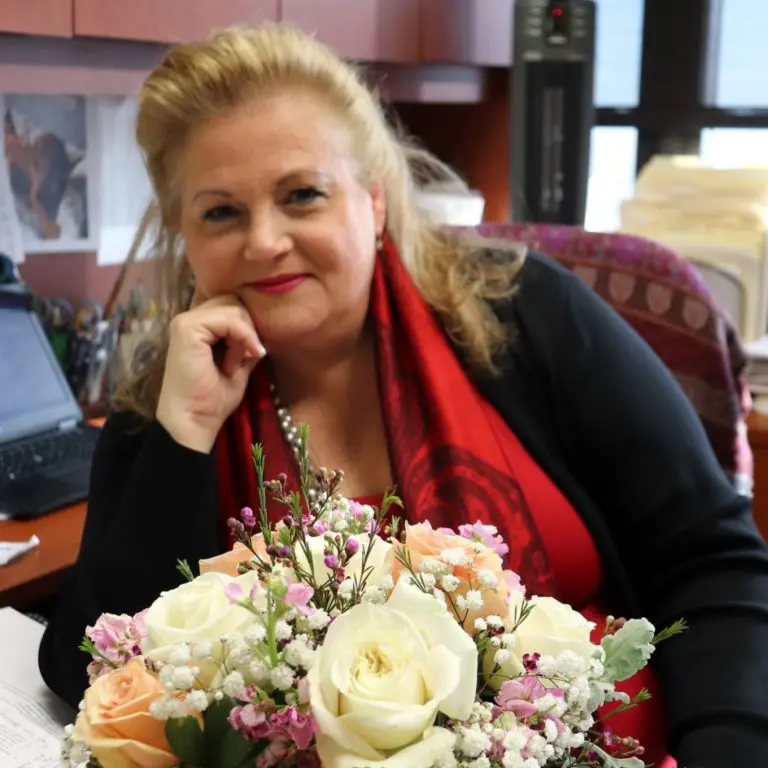 Tulips create radiant bouquets that are filled with happiness! There is something about a bouquet of fresh tulips that tends to bring you back to a special time in your life that was filled with joy!
Valerie ghitelman
Vice President of Product Development, Sourcing, and Design
1-800-Flowers.com
The popularity of tulips in design
The simple shape of the tulip, along with a palette that could influence a paint line, make it a go-to bloom when creating everything from tablescapes to adding the right pop of color in a room's design or a fashionable garment.
"At one session one evening, this young creative designer stood up and gave an impassioned plea that the logo should be simple and elegant, and she started talking about how the lines should sway," McCann recalls. "I said, `It sounds like you're talking about a tulip!'"
The next day, the designer returned with the iconic illustration of a tulip, and the new logo for 1-800-Flowers.com's new logo.
Tulips in history
Tulips have a deeper history that extends well beyond the 1-800-Flowers.com logo. And no story about tulips would be complete without a mention of Holland.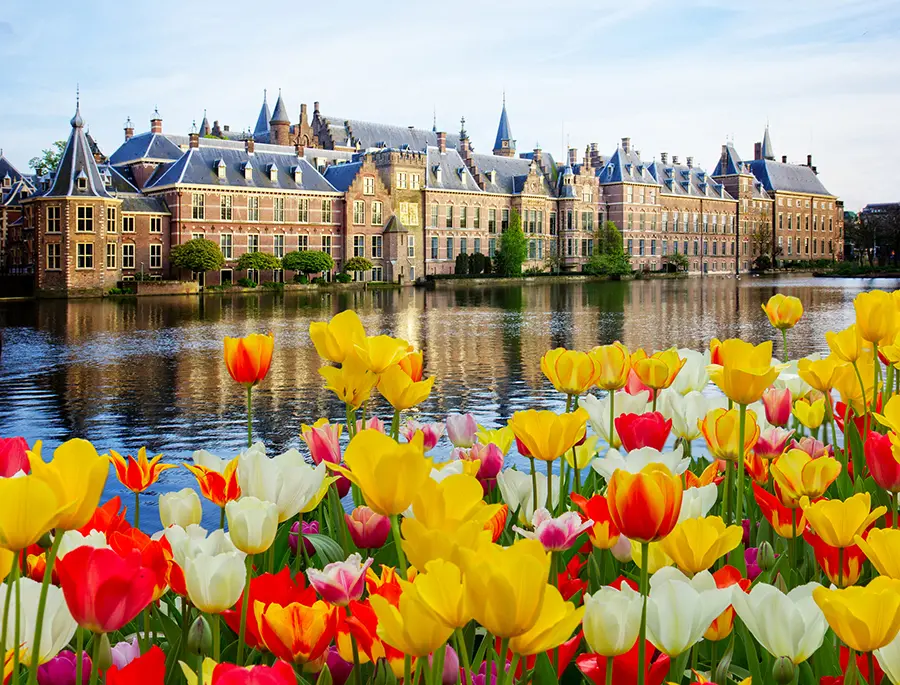 Interestingly, tulips originated in central Asia and spread to the Ottoman Empire (present-day Turkey), but that didn't prevent the Dutch from becoming one the biggest distributors of the flowers. In the 16th century, tulips were imported to Holland from the Ottoman Empire and became one of the country's leading commodities soon after.
During this time, known as "tulip mania," the flowers were worth more than their weight in gold. But eventually, the market imploded after a default on a major tulip bulb contract. The crash – arguably history's first burst of a financial bubble – is still recounted in economic textbooks.
Hundreds of years later, tulips played another role in Dutch history by helping prevent a nationwide famine. During a particularly cold winter at the end of World War II, the Nazis cut off food deliveries to Holland in retaliation for a train strike. Tulip growers had a surplus of bulbs that were grown during the war. The bulbs, which are described as tasting like onions or potatoes, were soon the subject of recipes that appeared in Dutch newspapers.
Even in the gloomiest of times, tulips brought joy and even health. Looking to 2022 with the optimistic tulip to cheer up the environment is something to celebrate. "In the end, tulips drive smiles," says Palomares.
---