From tulips to chrysanthemums, our series "The Language of Flowers" explores everything from fresh flower care tips to flower symbolism and meaning.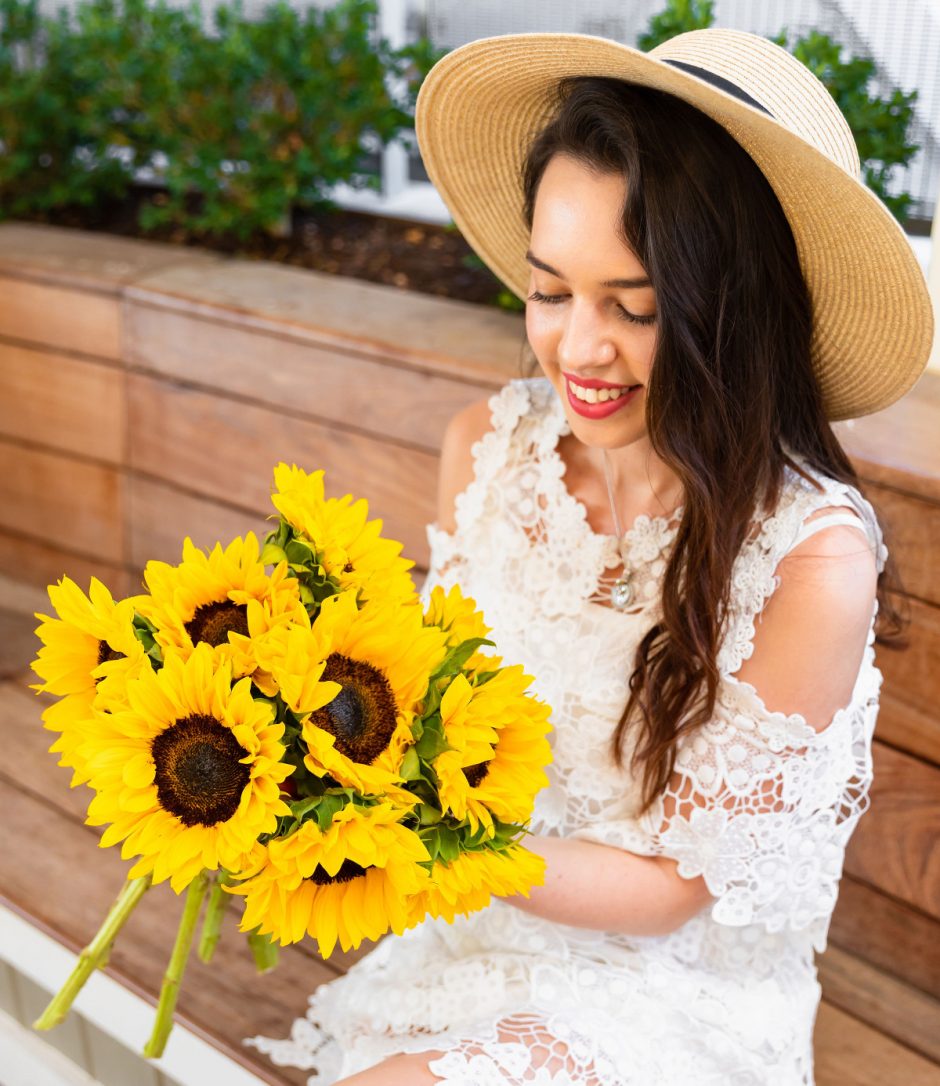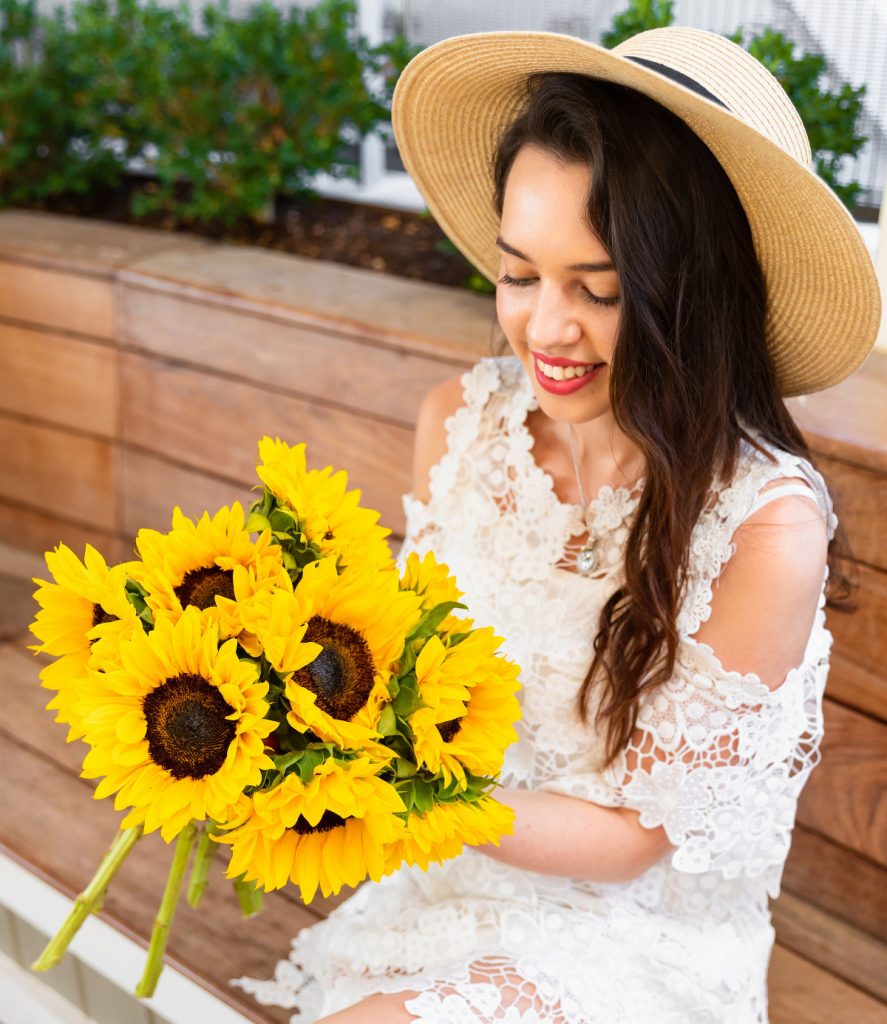 With its strong stature, its giant round shape and its brilliant yellow color, the sunflower truly looks like a droplet of golden sun. It's no wonder its proper name, Helianthus anuus, comes from the Greek words "helios" (or "sun") and "anthos" (or "flower"). But that's not the only connection this luminous flower shares with its namesake star. As the sun glides across the sky during the day, sunflowers are known to turn their heads and follow the movement of the sun. This is known as "heliotropism." Want to learn more about what makes these celestial flowers really special? Find out everything you need to know about sunflowers, right here!
History of sunflowers
The wild sunflower is actually native to North America. In fact, the bloom was domesticated by Native American and Mexican tribes as early as 3,000 B.C. and was used as food, dye, decoration, medicine, building material and more. Spanish explorers then introduced the flower to Europe in the 1500s, where it became widely popular as a decorative ornament. By 1769, Europeans began to cultivate sunflowers and their seeds for oil production, a practice that eventually became widespread in Russia. There were almost 2 million acres of sunflowers growing in Russia by the early 19th century.
Sunflower seeds made their way from Russia to the United States by the late 19th century, most likely as a result of Russian immigrants traveling to the U.S. American company catalogues referred to the seeds as "Mammoth Russian" seeds—a name that stuck around for more than 100 years. With the sunflower finally returning to its American roots, growers in the United States put the finishing touches on the plant's generics and began commercially using the flower, its seeds and its oil. The lifecycle of a sunflower can last from twelve to six days.
With growing demand for sunflower oil throughout Europe, more than 5 million acres of the bloom were grown in the U.S. by the 1970s, making our country one of the biggest exporters of the product. That's no longer the case today, since Europe now depends on its own sunflower oil production.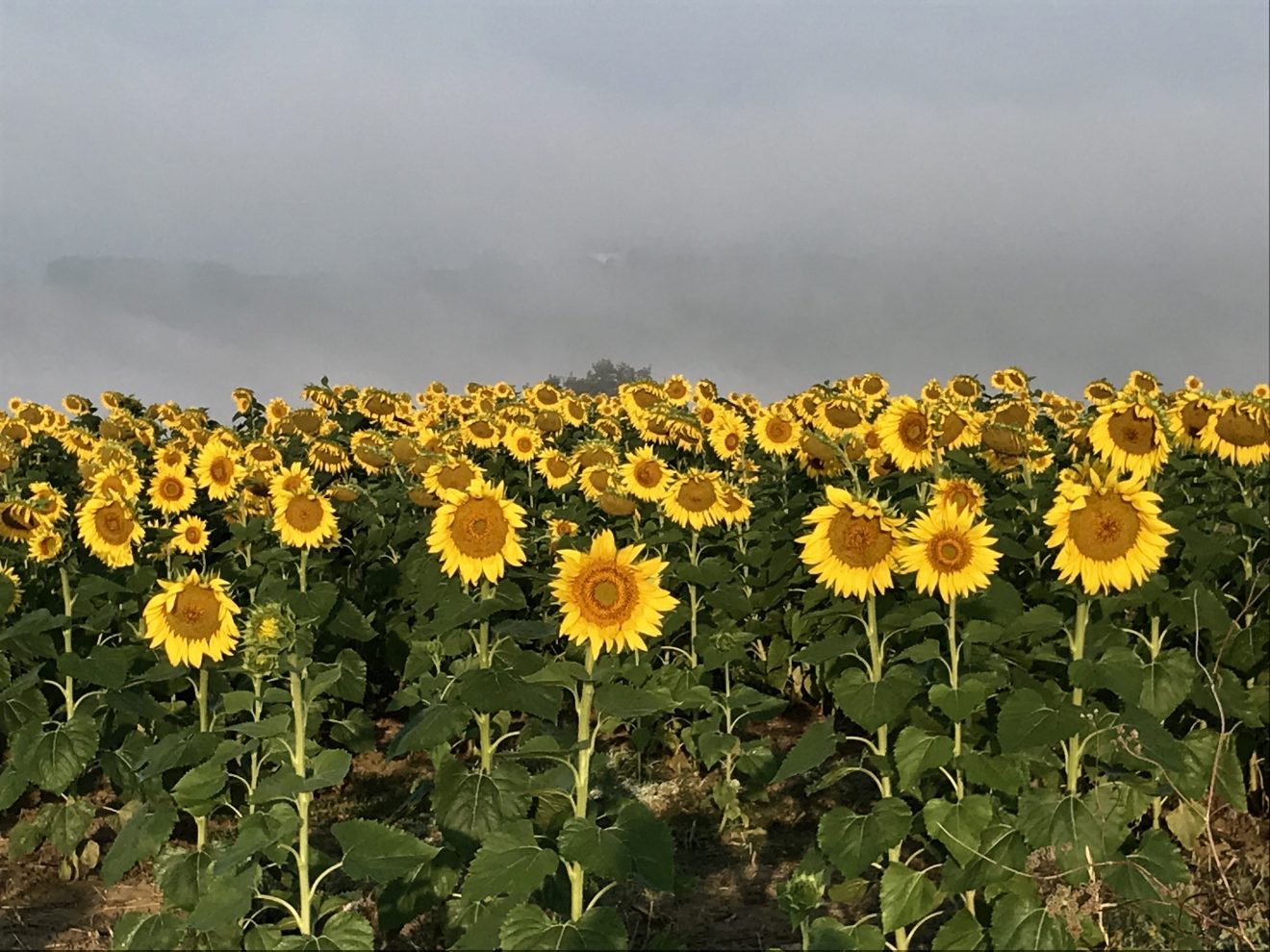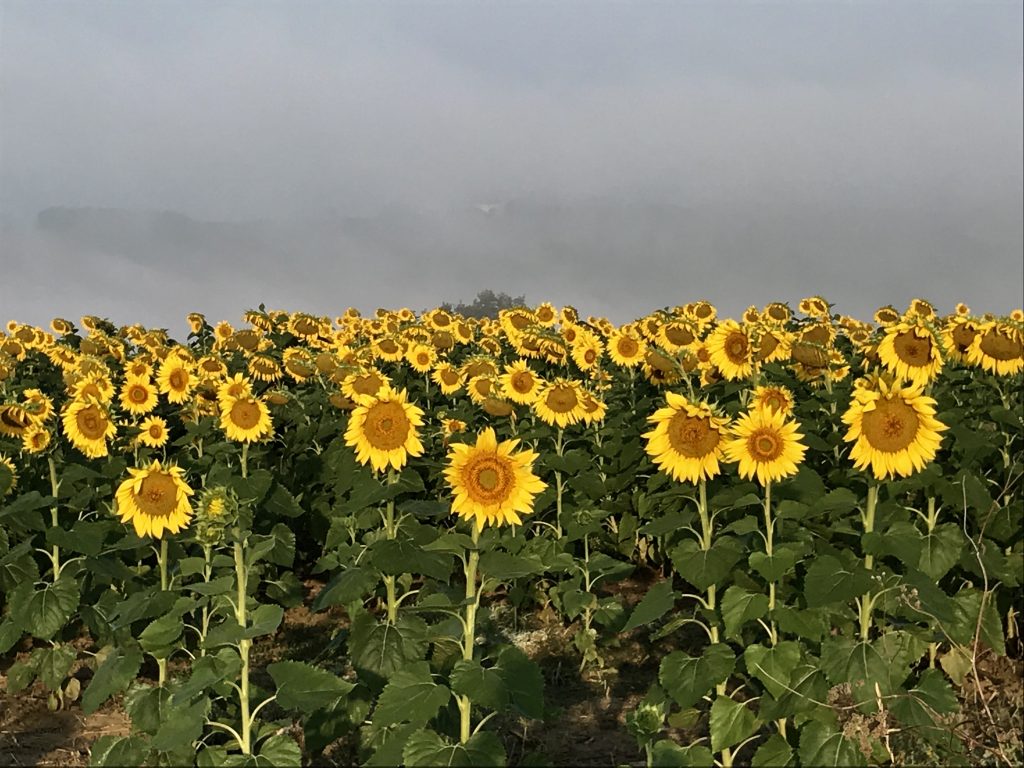 Types of sunflowers
There are more than 60 different kinds of sunflowers around the world that come in a variety of sizes and shapes, and range in color from luminous yellow to fiery red. Here's just a sampling of popular sunflower types:
American Giant
Arnika
Autumn Beauty
Aztec Sun
Black Oil
Chianti Hybrid
Claret
Dwarf Sunspot
Evening Sun
Florenza
Giant Primrose
Gullick's Variety
Indian Blanket Hybrid
Irish Eyes
Italian White
Kong Hybrid
Large Grey Stripe
Lemon Queen
Loddon Gold
Mahogany
Mammoth Russian
Miss Mellish
Mongolian Giant
Orange Sun
Pastiche
Peach Passion
Peredovik
Prado Red
Red Sun
Ring of Fire
Rostov
Skyscraper
Solar Eclipse
Soraya
Strawberry Blonde
Sunbeam
Sunny Hybrid
Sunshine
Sun Splash
Taiyo
Tarahumara
Teddy Bear
Thousand Suns
Titan
Valentine
Velvet Queen
Yellow Disk
What sunflowers symbolize
Because of the way they stretch toward the sun and dedicatedly follow its movement, sunflowers have come to symbolize loyalty, devotion and admiration. The dazzling yellow colors of their petals, which so closely resemble the bright rays of the sun, have also been associated with warmth, happiness and longevity. It's for these reasons that sunflowers have become the go-to gift and decoration for bringing glowing smiles to our loved ones' faces!
Why sunflowers are special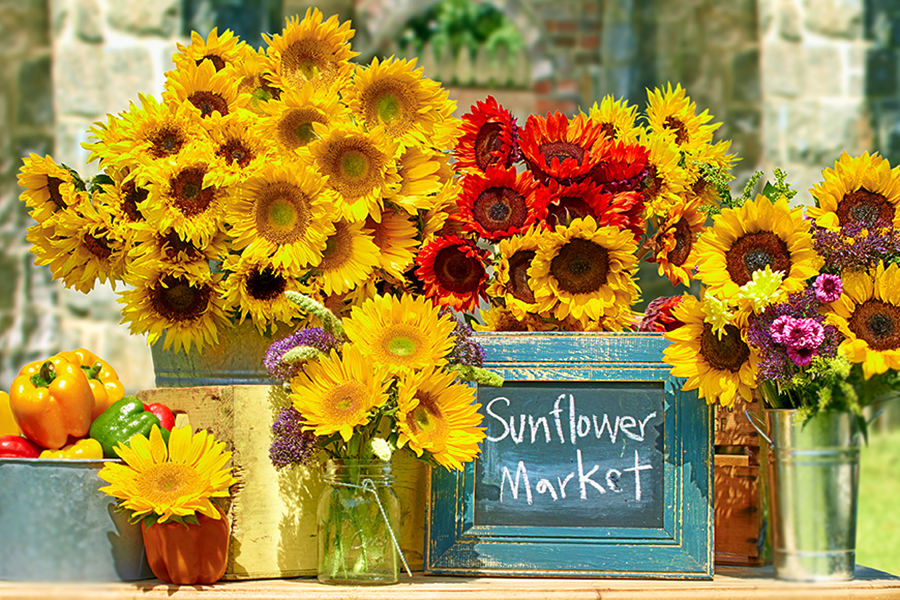 There are many other unique reasons why sunflowers brighten up our day. Here are some little-known facts you may not know about this sun-kissed bloom:
One sunflower can hold up to 2,000 seeds.
The head of a sunflower is actually made up of 1,000-2,000 individual flowers that are all connected at their base. Its large, yellow petals lined up around the center are separate ray flowers, which don't turn into seeds.
Other than cooking oil, sunflower seeds are also used to make medicine, paint, animal food and biodiesel.
---