From tulips to chrysanthemums, our series "The Language of Flowers" explores everything from flower care tips to flower symbolism and meaning. Flower tourism allows travelers to learn the stories behind the blooms. Visit one of these eight places to see flowers that will take your breath away.
From vibrant tulip beds to delicate cherry blossoms, sunshiny poppies to fragrant lavender, flowers are a big draw for many travelers.
Flower tourism, the phrase that describes travel to see flowers around the world, falls into three different categories, according to Linda de Sosa, a Houston-based leisure travel consultant who frequently plans flower-oriented trips for her clients. They are:
Blooming seasons (think Japan's cherry blossoms or tulips in the Netherlands)
Events (like the Chelsea Flower Show or Hampton Court Flower Show, both in England)
Specific gardens (such as Butchart Gardens in British Columbia or Monet's Garden in Giverny, France)
Although seeing some of the world's most beautiful flowers is reason enough to plan a trip, learning their stories is what makes flower tourism even more desirable, de Sosa explains. "I love learning the history behind why the flowers are planted there and who planted them," she says. She mentions, for example, how Jennie Butchart transformed a former quarry near Victoria, British Columbia, into one of the world's most beautiful gardens over 100 years ago.
You can look at a field of flowers and say, 'That's pretty.' But it's the history, the backstories, that can make the trip worthwhile.
Linda de Sosa
Travel consultant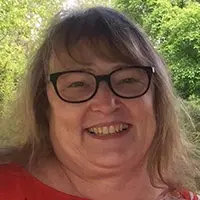 De Sosa acknowledges that advance planning is the key to successful garden tourism. Not only is there some pent-up demand due to COVID-19 closures and travel restrictions, but Mother Nature can greatly influence bloom times.
"The weather always determines how long the blooms will last," de Sosa says. "I recommend that people plan to visit in the middle of the recommended season so they have the best chance."
And sometimes, it does come down to chance. In Washington, D.C., for a wedding, de Sosa herself missed this spring's cherry blossom display due to a rainstorm. Just the day before, the flowers had been in all their glory.
De Sosa, who recently booked a horticultural cruise for clients that included a tour of Holland's tulips, recommends that flower tourists work with an experienced professional to get the most out of their trip. "A travel advisor can help with scheduling private tours and unique experiences you could not have on your own," she says.
"The history of tulips is so interesting; they were once worth more than gold. You can look at a field of flowers and say, 'That's pretty.' But it's the history, the backstories, that can make the trip worthwhile."
If the idea of flower tourism has your travel itch in full bloom, here is a list of the eight best places in the world to see flowers.
1. Tulips in the Netherlands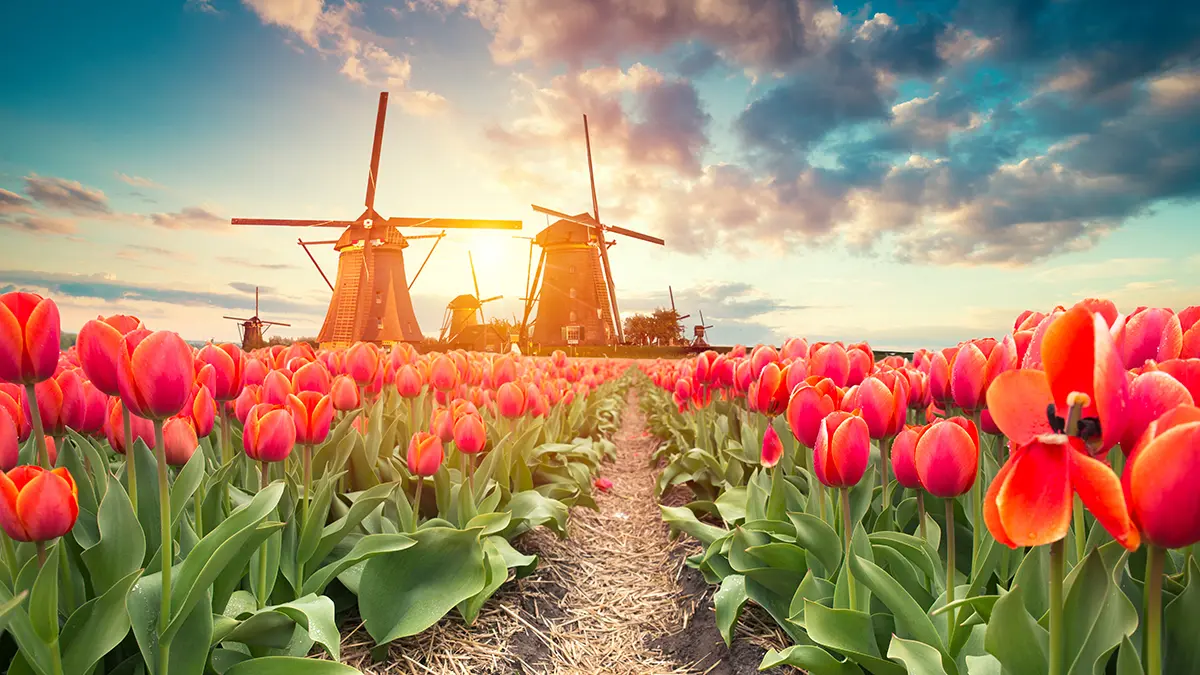 The Netherlands grows 90% of the world's tulips, and the bulbs burst into dazzling color each spring. Two of your best bets are the 25-mile Bollenstreek Route (aka the Flower Route) in North Holland and the Keukenhof Gardens in Lisse, a 79-acre expanse that features 7 million tulips, daffodils, and hyacinths. The best time to visit is from late March to early May.
2. Cherry blossoms in Japan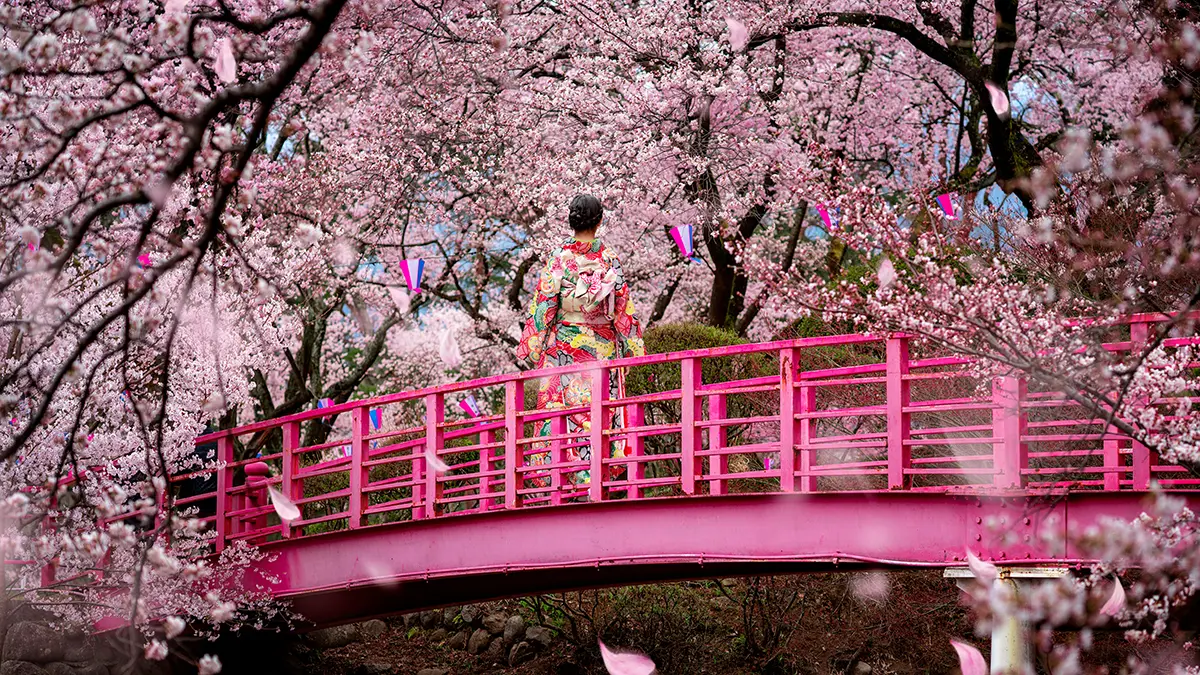 In Japanese culture, cherry blossoms represent renewal and hope. Their fragile beauty also symbolizes the brevity of life. Displaying a range of pinks, cherry blossom season begins in southwestern Japan in late March and spreads northward into early May. One of the best places to see the trees is Mount Yoshino in the Nara prefecture, near Osaka. Or, plan to tour Shinjuku Gyoen, a city park in Tokyo that features more than 1,000 cherry trees, with a range of blooming times.
3. Sunflowers in Andalucía, Spain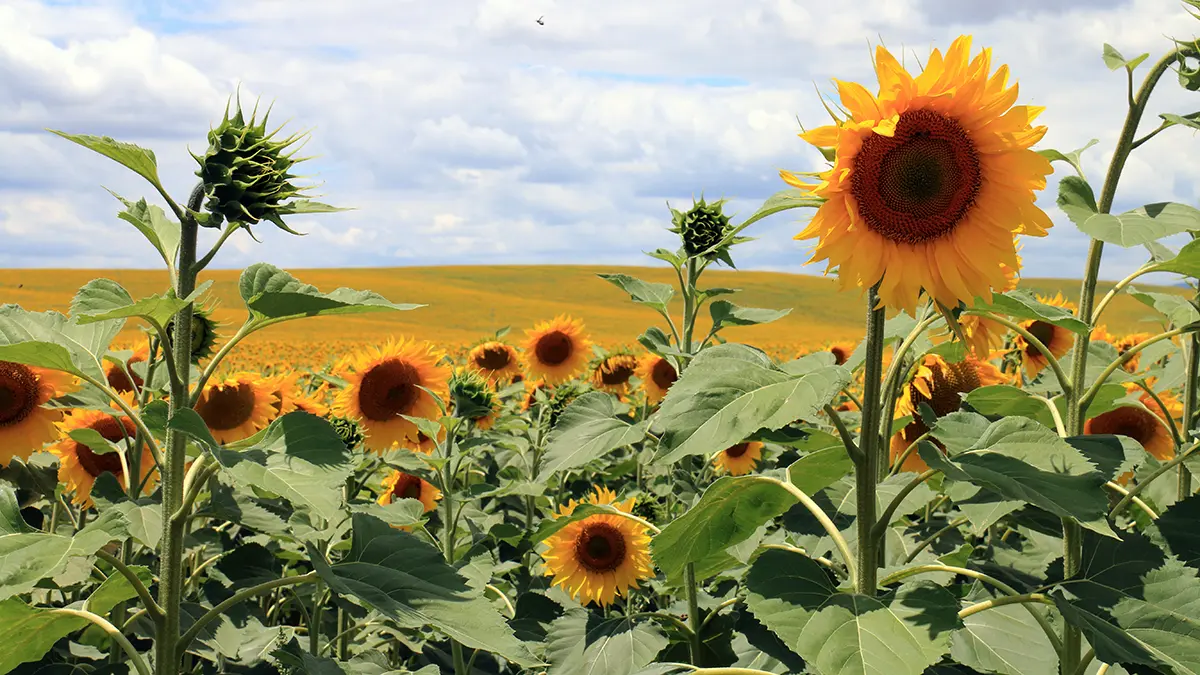 The spring wildflowers are gorgeous in southern Spain, but when the summer heat sets in, fields and fields of spectacular sunflowers emerge. You'll want to take the breathtaking two-hour drive from Ronda to Seville to see the hundreds of acres of sunflower fields (and hear the bees buzzing). The best time to visit is from late June to early August.
4. Poppies in California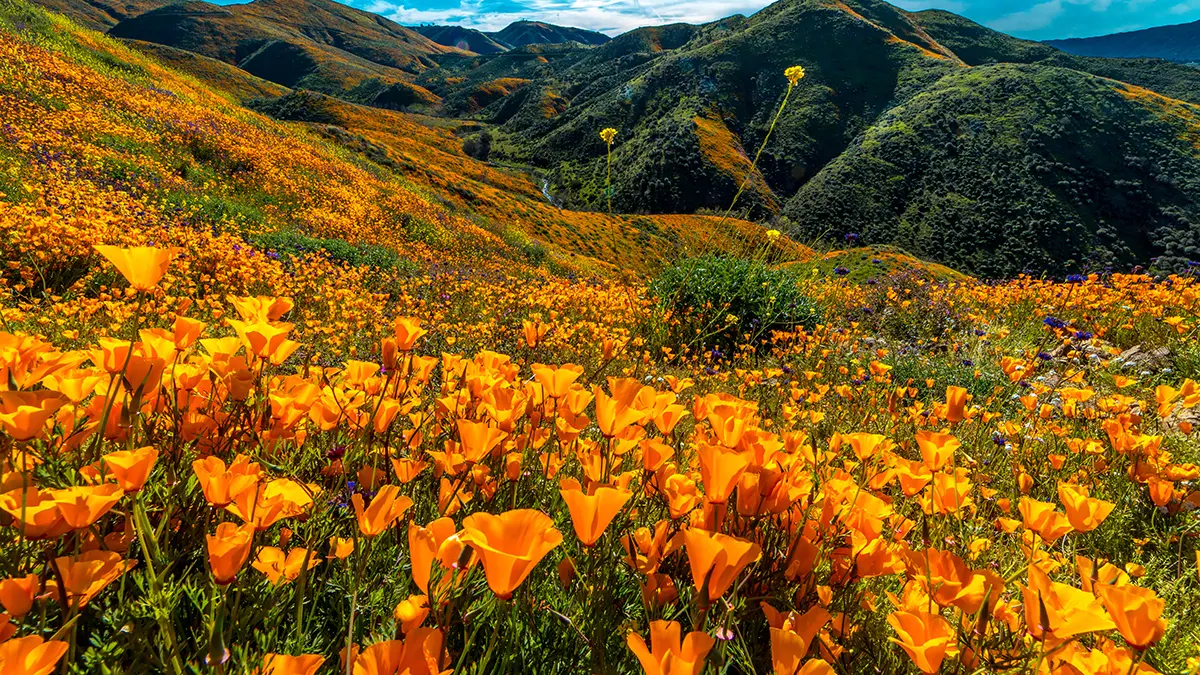 Bold oranges, reds, and yellows as far as the eye can see — that's what you'll get when you visit the Antelope Valley California Poppy Reserve near Lancaster, California. The park features more than eight miles of walking trails that will give you a chance to take in the vibrant canopy. Typically in bloom from mid-February to mid-May, poppies are affected by the annual amount of wind and rainfall. Other California locations to enjoy poppies are Anza-Borrego Desert State Park, Walker Canyon, Chino Hills State Park, and Point Mugu State Park.
5. Lavender in Provence, France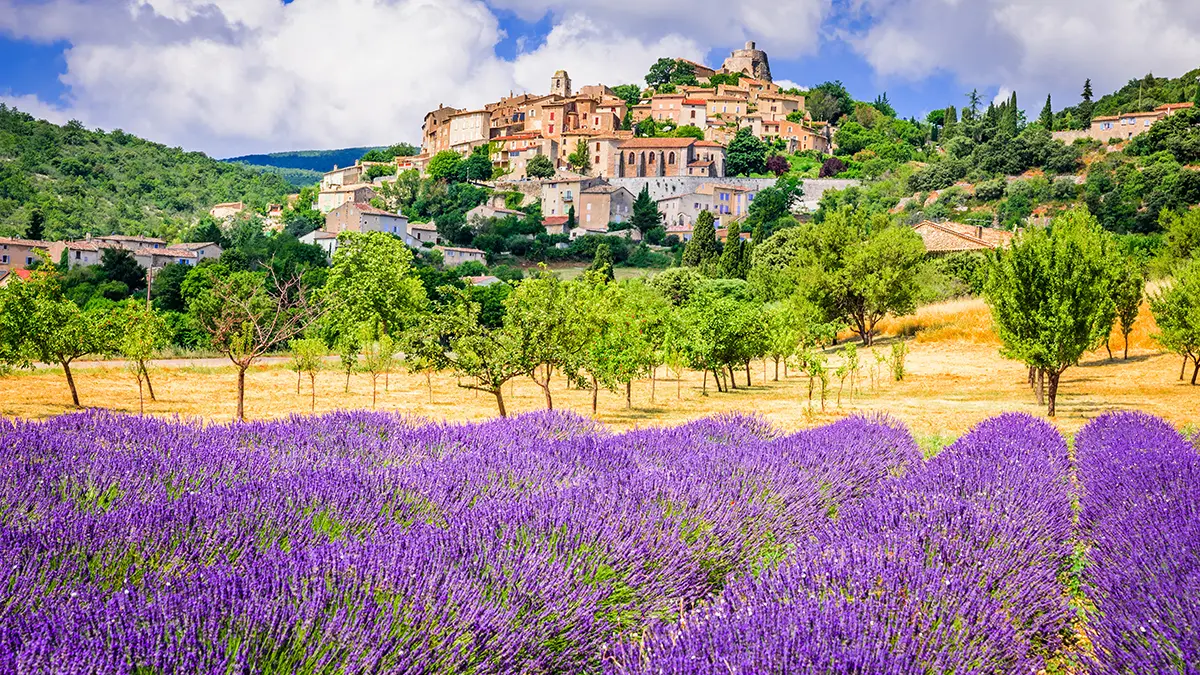 The delicate scent and glowing purple will fill your senses if you are fortunate enough to visit Provence during lavender season. Since Provence is a vast region, the bloom times can range from early June to late August. You can't really go wrong with any lavender sightings throughout the area, but some of the best spots are along Route de Manosque, the Plateau de Valensole, and Sénanque Abbey. Be sure to enjoy the beauty but also mind the bees!
6. Bluebells in Devon, England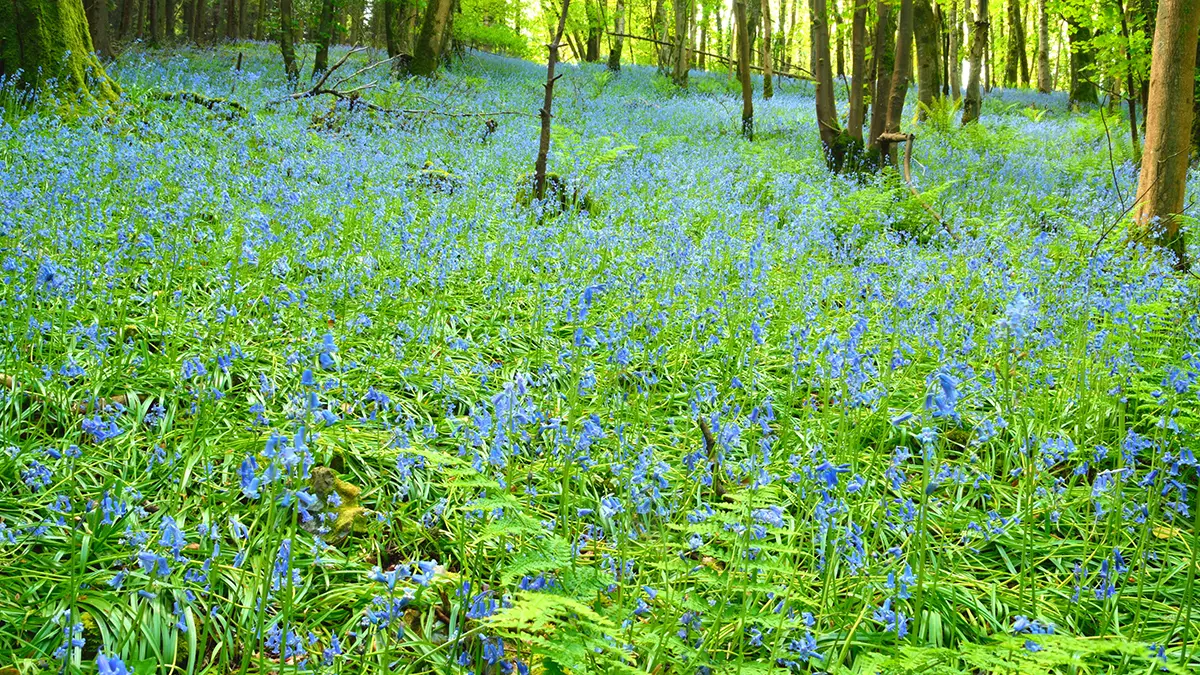 There's something magical, or even otherworldly, about the carpet of bluebells that emerges each spring in Devon, England. Buckland Abbey, a National Trust garden and estate, offers trails through meadows, orchards, and woodlands, and makes for a perfect spring outing. The best time to see bluebells is from late April and through May.
7. Hydrangeas in the Azores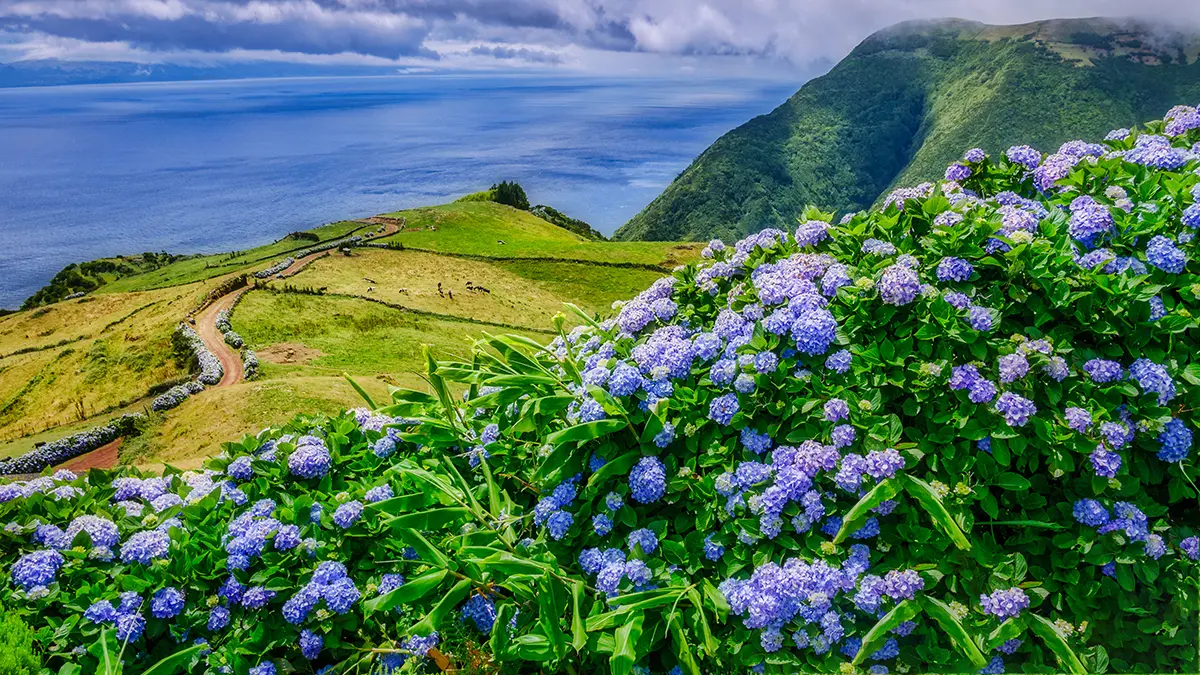 If you're ready for a real flower adventure, consider visiting Faial, one of the nine islands that comprise the Azores, a Portugal territory. Each summer, Faial, nicknamed "the Blue Island," explodes with hydrangeas in all shades of blue. Peak bloom times are late July and early August. The Semana do Mar (August 5–14 this year) is a celebration of sailing that coincides with the annual blooms.
8. Lupines in New Zealand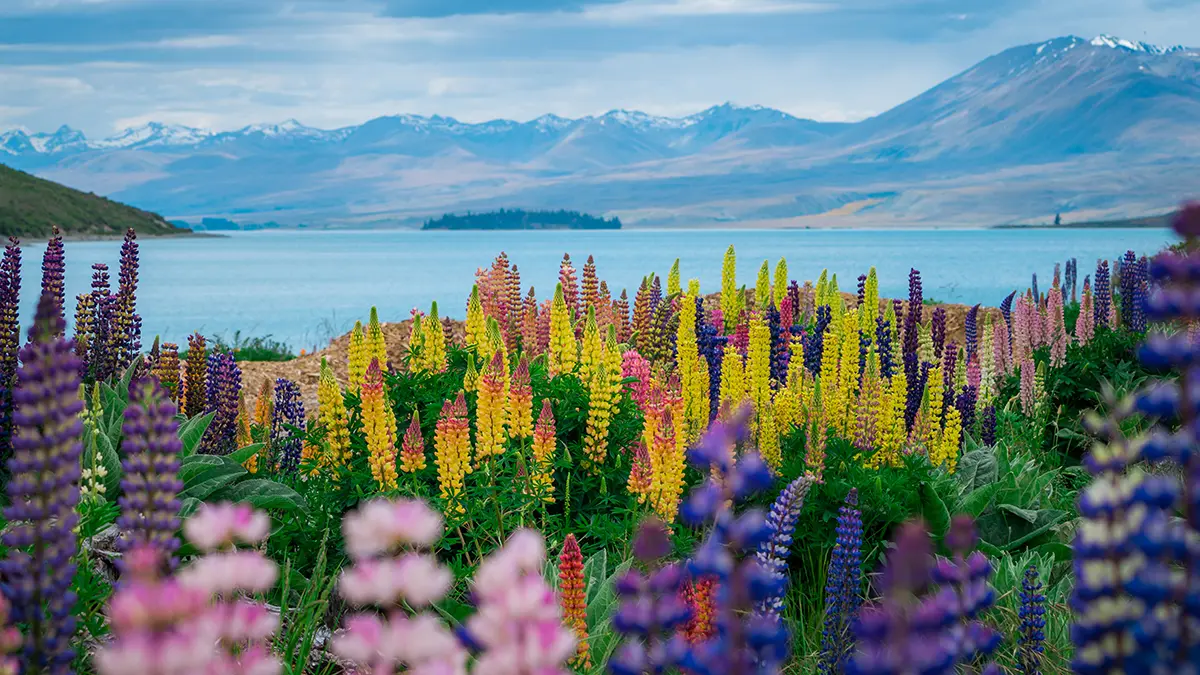 Although lupines are not native to New Zealand (they are native to parts of the western United States and Canada) and are a pest in some places, their purple, pink, and blue flowers provide a beautiful sight. And, since New Zealand flip-flops the seasons of the Northern Hemisphere, you can see these summer flowers from late November to mid-January. Some of the best places to enjoy lupines include Mt. Cook National Park, Lake Tekapo, and the Ahuriri River near Omarama.
---