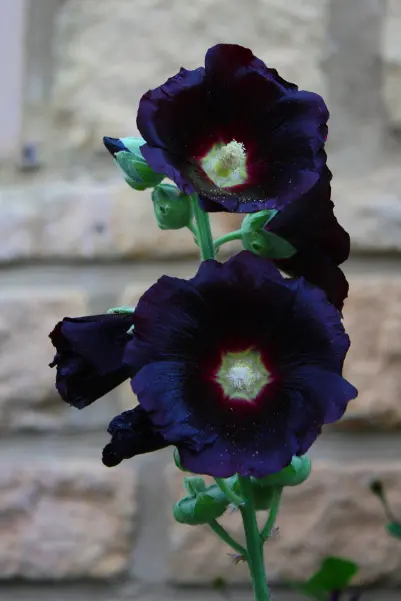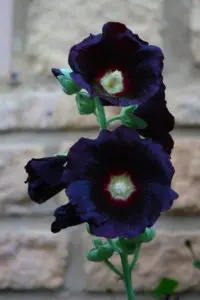 When you picture a garden, chances are your mind is drawn to flowers and plants that produce blooms of all sorts of bright and cheery colors – we're thinking pinks, reds, yellows, purples, oranges, and blues. But, does that mean that there aren't any plant and flower species out there that come in darker shades? Of course not!
With Halloween just around the corner, our minds are focused on all things orange and black, which is why today, we're covering some black flowers and plants that you can consider for your garden! Here are some of our favorites:
Black Hollyhock
Block hollyhock plants are sure to stand out among the other blooms in your garden due to the size of their stems and their flowers' color. The blooms on these plants are typically deep maroon – black in color, and the stems are rather tall, making them some of the first plants you'll see in a garden of plants that don't reach similar heights.
Phantom Petunia
Phantom petunias are absolutely stunning and are extremely unique in their design. A bicolor petunia, their velvet petals are mostly black, but a bright yellow star runs through them. These work well with other plants that love the sun and will most definitely turn the heads of people who pass by.
Petunia Sweetunia Black Satin
Though they have striking green foliage, sweetunia black satin plants are one species whose blooms are essentially all black. Thus, if you're aiming for your garden to have more of a dark look and feel to it, this is a great option as the only part of the plant that has any color is the leaves.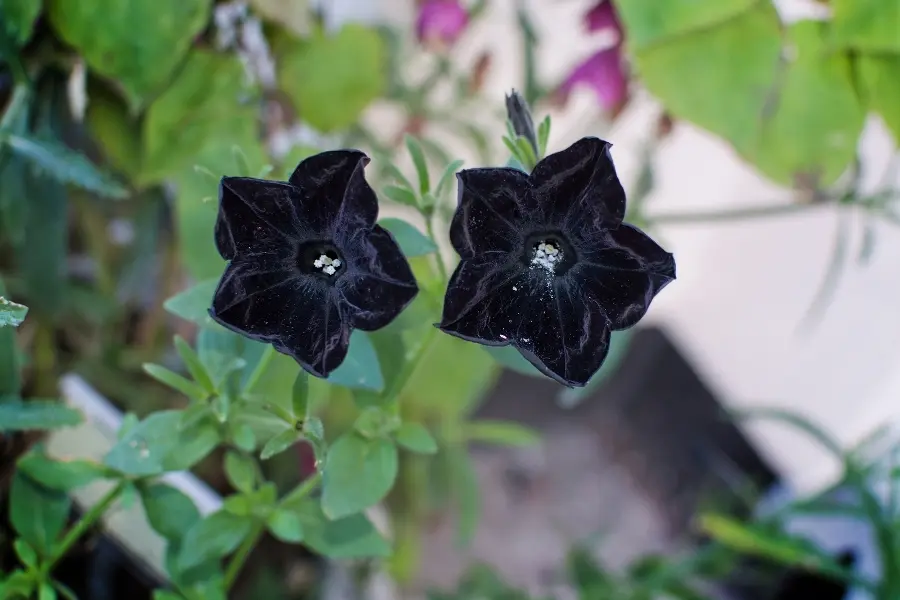 Happy Days Purple
Dahlia "happy days purple" plants give you the best of both worlds – their foliage is black, but the flowers produced are bright pink. So, if you're looking to add a little mystery to your garden but don't want to overdo it, happy days purple would be the perfect choice since part of the plant is still bright in color.
Dark Angel Hydrangea
If you love hydrangeas, then dark angel hydrangeas are worth adding to your garden to mix things up. Similar to happy days purple the foliage of dark angel hydrangeas is black, but they produce gorgeous flowers whose colors are sure to pop!
Before the Storm Tall Bearded Iris
Irises come in a number of different colors and shades, which is why it's not surprising that many gardeners love to plant them. In addition to brighter colors, though, did you know that there is also a purple/black variety? If you normally choose traditional irises each year, we encourage you to give these a try next time (they bloom in early summer) to see which kind you like best!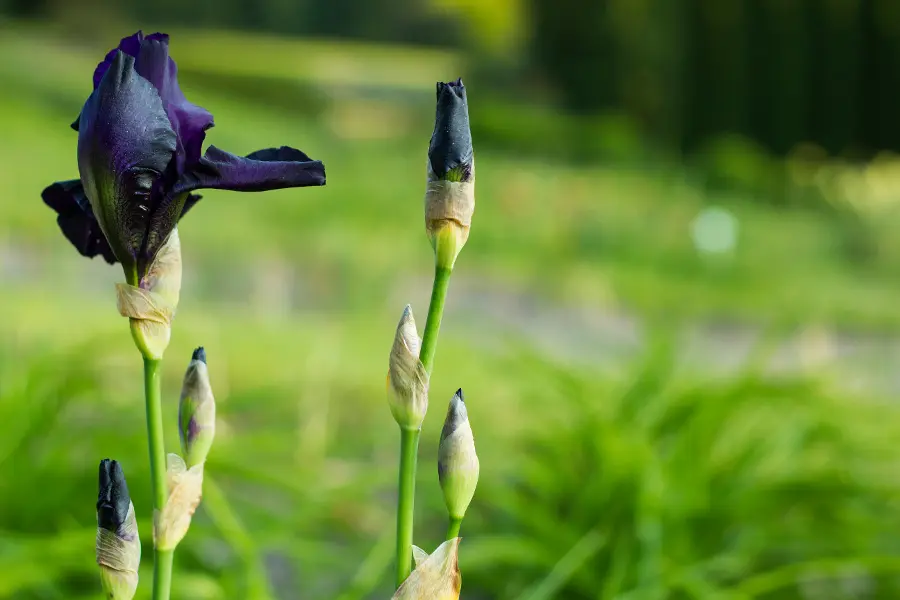 Black Coral Elephant Ear
This is one intriguing plant, that's for sure! Elephant ear plants produce super large leaves, so when those leaves are black in color, they become even more captivating and unique! To be specific, black coral elephant ear plants can grow to be about 4 feet tall and produce leaves that are 3 feet wide or more across.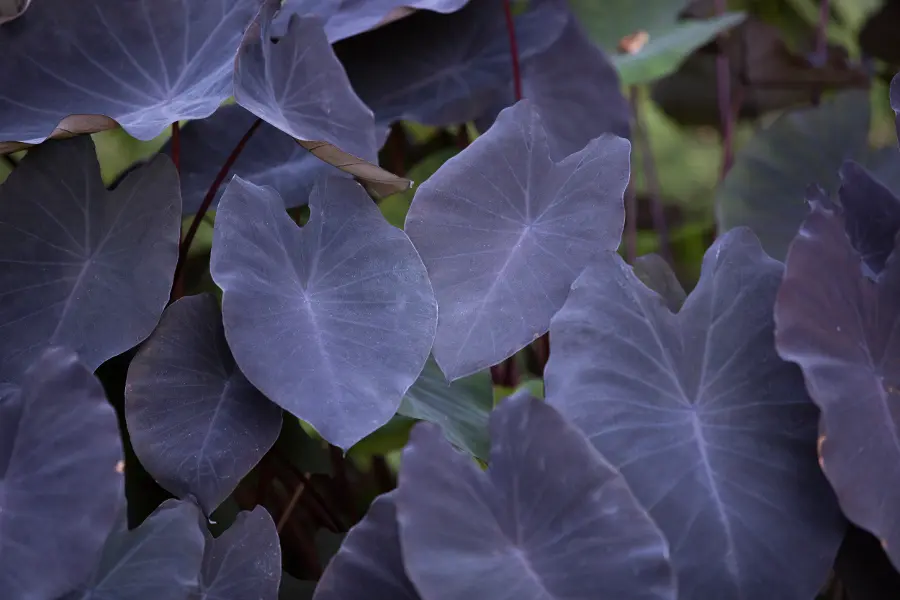 The next time you're looking for new plants and flowers to test in your garden, we highly recommend you seek ones that are a bit darker in color – you might just find that you like them even better! And should you be seeking a particular flower that you can't find in black, keep in mind that flowers can be painted or dyed – we focused on orchids in particular in this blog post, but you can help other flowers achieve your desired color too by adding dye to the water or by spraying flowers with the right kind of paint.