The sunflower, with its large, yellow heads that reach to the sky, is as recognizable as any flower in the world. Over the centuries, this striking bloom has captured the attention of artists like Vincent Van Gogh and Claude Monet.
But for Ukrainians, the sunflower is much more than just a pretty plant with a happy disposition — it's a powerful symbol of national pride and resilience.
"I grew up around the sunflower in its many forms," says Katya Malakhova, a Boston resident who grew up in Ukraine. "My dad was a farmer who grew fields of sunflowers and made sunflower oil. For me, the flower has always been special."
Malakhova founded Sunflower of Peace, a nonprofit organization that benefits the Ukrainian people, in 2015. Since February 2022, the organization has raised about $8 million in donations to provide medical and humanitarian aid to areas devastated by the Russian invasion.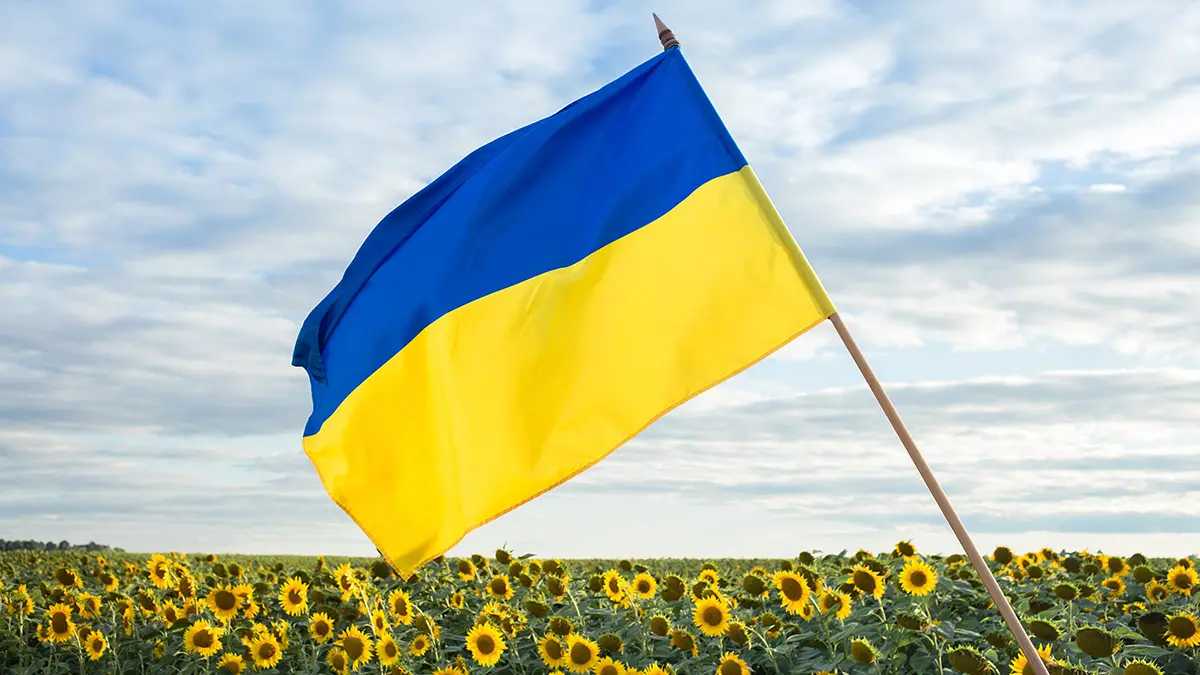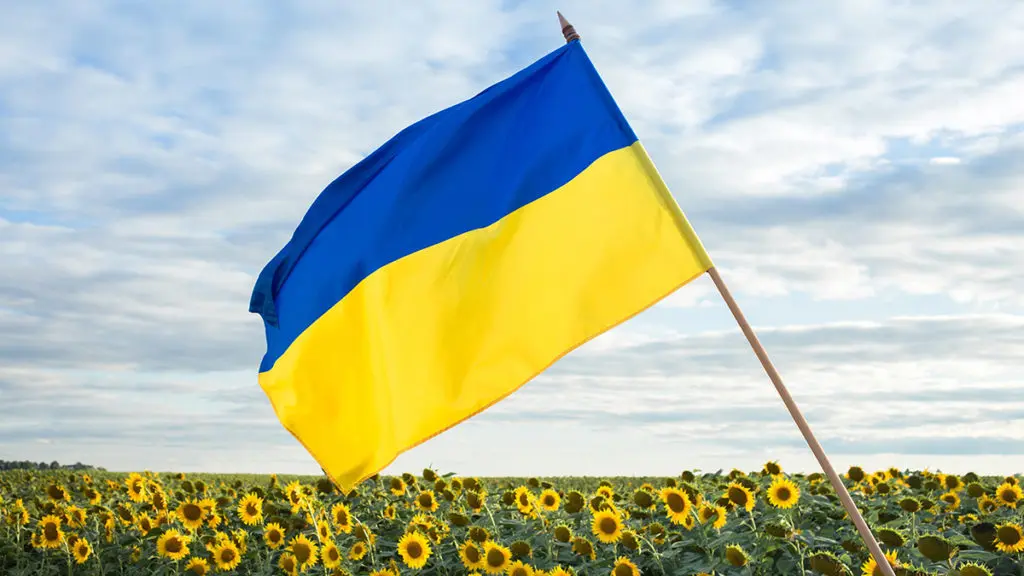 She recalls a trip back home to southern Ukraine just a year ago. "There was just no end to the sunflower fields; they were just limitless," she says. "It's very magical to see the fields of sunflowers."
Today, Malakhova's hometown of Nova Kakhovka is occupied by the Russians, and its future is uncertain. After living in a bomb shelter for weeks, her mother and sister fled to safety in another part of the country. In addition to her concern for family and friends, Malakhova grieves for the fields her late father tended with care for so many years.
However, the flower that once grew there in such abundance gives Malakhova a sense of hope. "A week ago, a friend gave me some sunflowers," she explains. "Instead of throwing them out when they started to fade, I placed them out in the sun.
"They blossomed again in the sun, and that gave me the feeling that we are going to win the war. … Just as the sun goes down, it comes up again."
Ukraine's national flower
After their explorations of the new world, Spaniards brought sunflowers to Europe in the early 17th century. Historians believe the plant made its way to Ukraine by the mid-18th century. The region's dry, arid climate proved suitable for the plant, and Ukrainians soon began eating sunflower seeds and crushing them to make oil.
This flower has an international language. Everyone likes it, and it reminds me of my roots.
Olga Nikolaenko
Ukrainian native and owner of Livilove Flowers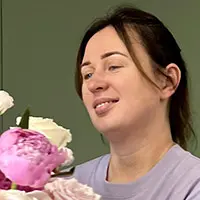 Sunflower oil, a popular alternative to butter and lard, grew to become a significant part of the Ukrainian economy. Before the current crisis, Ukraine and Russia provided 75 percent of the global exports of sunflower seeds. In 2021, Ukraine was the world's largest source of sunflower oil, providing one-third of the world's supply.
Over the years, the bright flower also has played an increasingly important role in everyday Ukrainian life. Sunflowers are prominently displayed in festive celebrations, as decorations woven into clothing, wreaths, and headdresses.
Further, Ukrainians view the vibrant flower as a symbol of peace and resilience. After the Chernobyl nuclear power plant disaster in 1986, Ukrainians planted sunflowers in the devastated area. The flowers not only represented renewal and hope, but they helped extract toxins from the soil.
A decade later, Ukrainians planted a field of sunflowers to celebrate the dismantlement of a nuclear missile base in Pervomaysk, Ukraine.
The sunflower in today's climate
As the conflict in Ukraine persists, the sunflower has once again taken its place as a symbol of Ukrainian strength and resolve.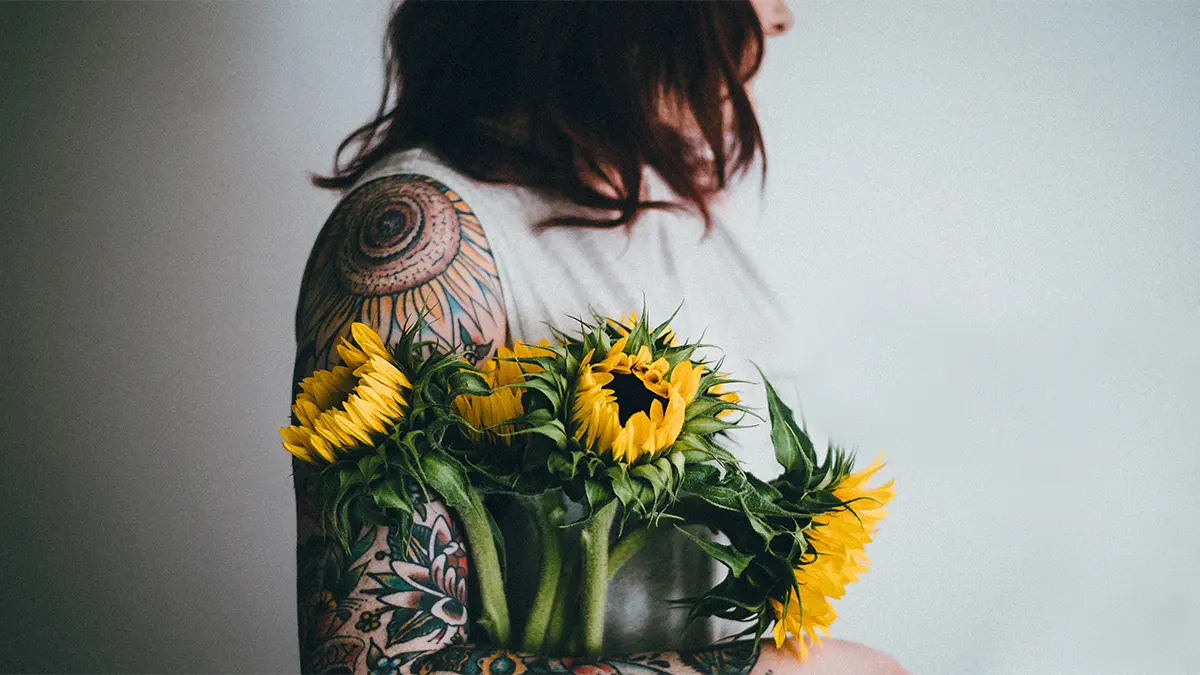 A video clip that went viral in the early days of the Russian invasion shows a Ukrainian woman giving sunflower seeds to armed Russian soldiers. "Take these seeds, so sunflowers grow here when you die," she told the soldiers.
Here in the U.S., interest in the sunflower also has been high, and displaying or wearing sunflowers has become a way to show solidarity with the Ukrainian people.
"Sometimes I make designs with sunflowers, as this flower has an international language," says Olga Nikolaenko, a Ukrainian native who owns Livilove Flowers in Charlotte, North Carolina. "Everyone likes it, and it reminds me of my roots.
"When I was a little girl, I loved to travel with my parents out of town, across the country, and look at the whole fields of sunflowers from the car. … The sunflower is a symbol of the sun, love of life, optimism, faith in the future, good luck, and prosperity."
Other flowers of significance to Ukraine
Although the sunflower is the flower most closely associated with Ukraine, the country also has strong ties to other plants.
Nikolaenko says that the lilac, mallow, peony, magnolia, and chamomile are also important to Ukrainian culture. Here's a little more about those connections.
Lilac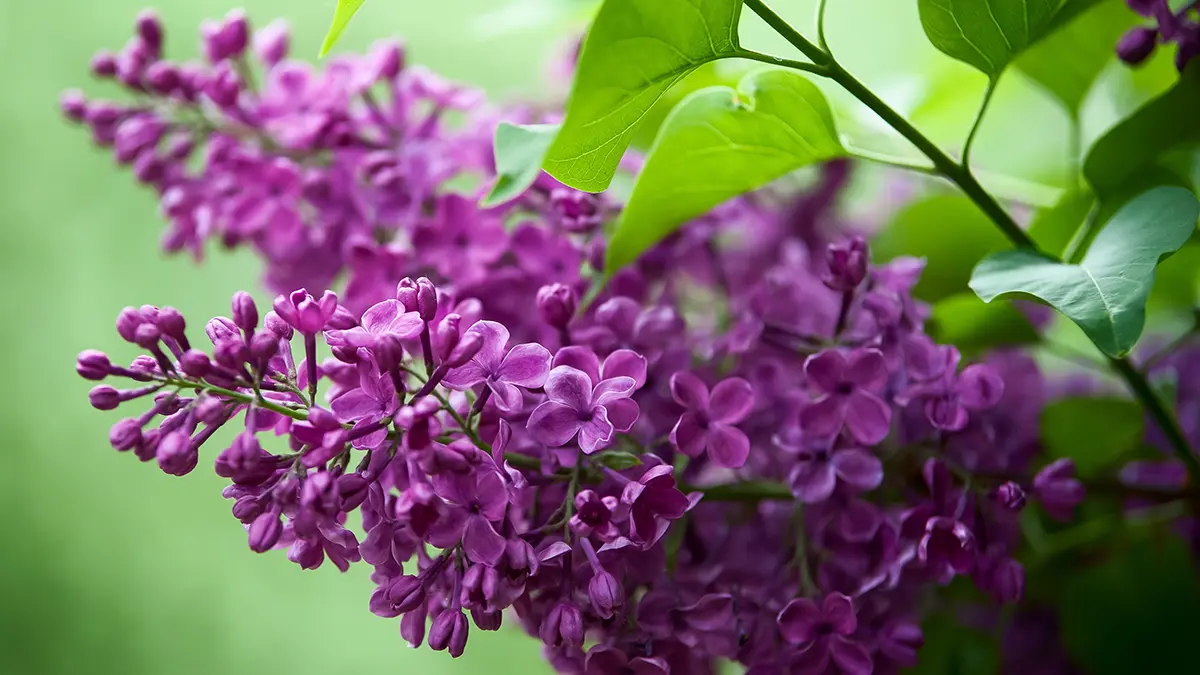 The M. M. Hryshko National Botanical Garden in Kyiv features more than 20 different cultivars of lilac and more than 1,000 individual lilac bushes. Lilacs also grow wild in Ukraine's woodlands and hills, filling the countryside with lush, sweet scents in the spring.
Mallow
Mallows have a special place in Ukrainian culture, serving as a symbol of love for the motherland. According to Ukrainian folklore, the good souls of ancestors settle on the mallow flowers and protect the inhabitants of a house. The colorful flowers have found their way into Ukrainian poetry and song lyrics, including the lovely "Ballad of the Mallows" by the composer Volodymyr Ivasyuk.
Peony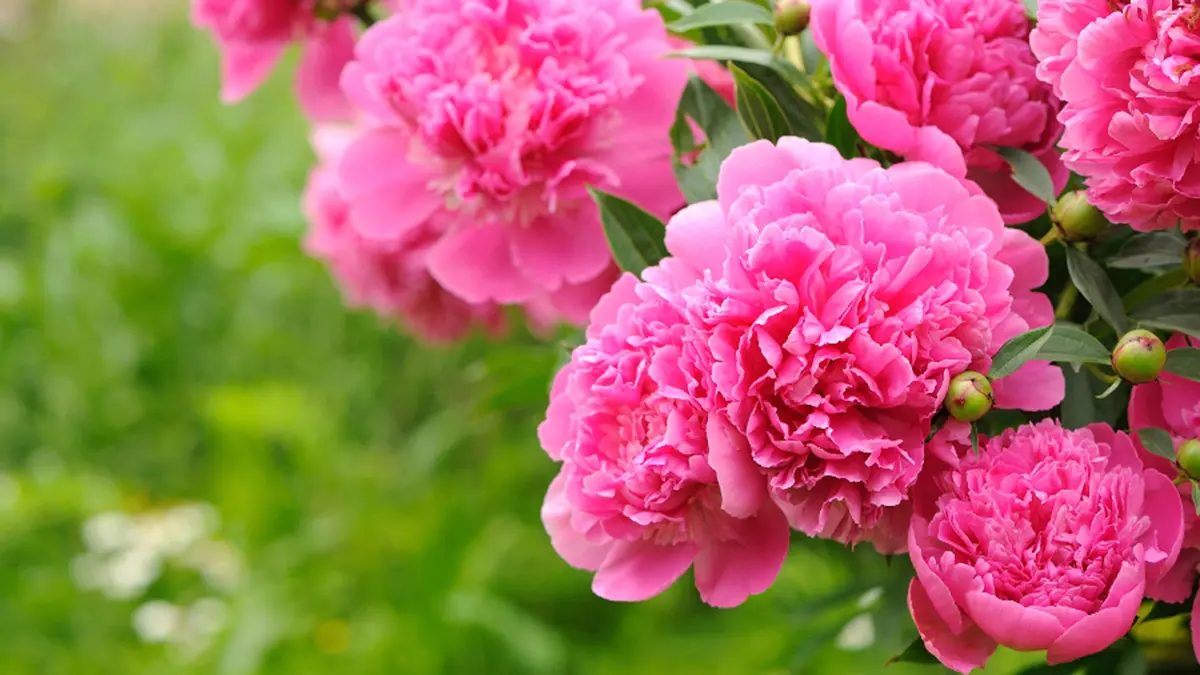 When woven into a Ukrainian headdress, a stunning peony bloom represents longevity and good health. Peonies only bloom from April to June in Ukraine, making them even more special.
Magnolia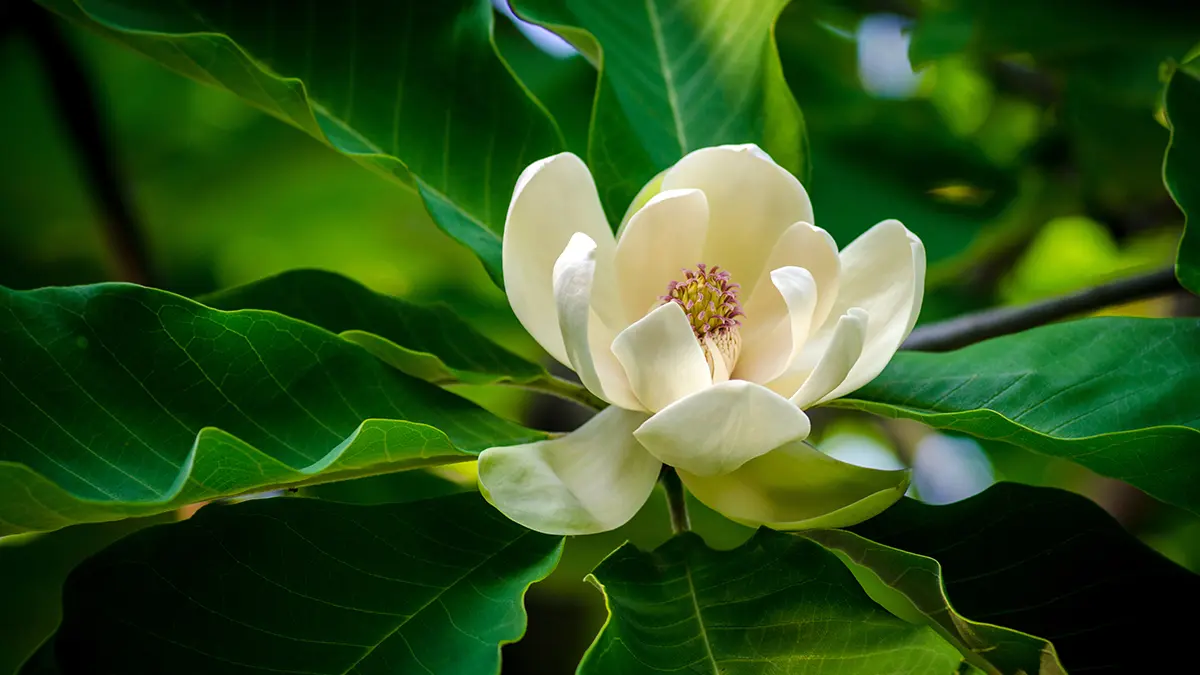 Graceful, flowering magnolia trees grace many of the public parks and botanical gardens in Ukraine, including the National Botanical Garden and A.V. Fomin Botanical Garden. Along with cherry trees, the magnolia has come to symbolize the beauty and rebirth of spring for Ukrainians.
Chamomile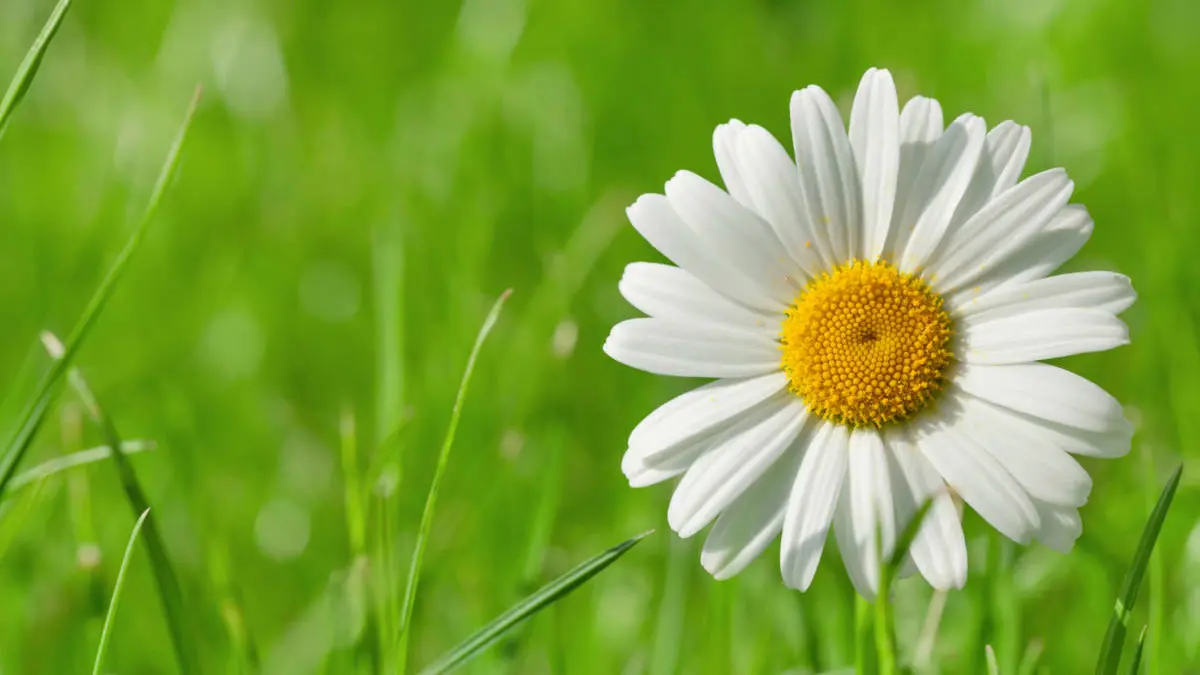 The chamomile, with its bright daisy-like flowers, grows wild in many parts of Ukraine. This flower symbolizes goodness and health, and chamomile teas and other concoctions are widely used in Ukrainian folk medicine.
Nikoleanko says, "I always like to use them (flowers with significance to Ukraine) in my arrangements or event decorations, as each has its own unique character, look, color, and charm."
---