Life After Loss provides you with helpful ways to cope with tragedy and loss. From advice on dealing with impossible pain to suggestions for finding incredible power, we share expert tips from grief counselors and emotionally focused therapists that will assist you through the grieving process, step by step. Whether you're looking for self-care tips or ways to comfort a loved one, this series will help bring about comfort and closure.
Flowers have always been a way for us to express our deepest sentiments, whether happy or sad. When we're looking to express sympathy or condolences, sending sympathy & funeral flowers is a heartfelt way to deliver some comfort to a grieving loved one. While the tradition of incorporating flowers at a farewell ritual has been around for thousands of years, did you know that flowers once had a very different use at funerals than they have today? Here's a look into the history of how funeral flowers came to be.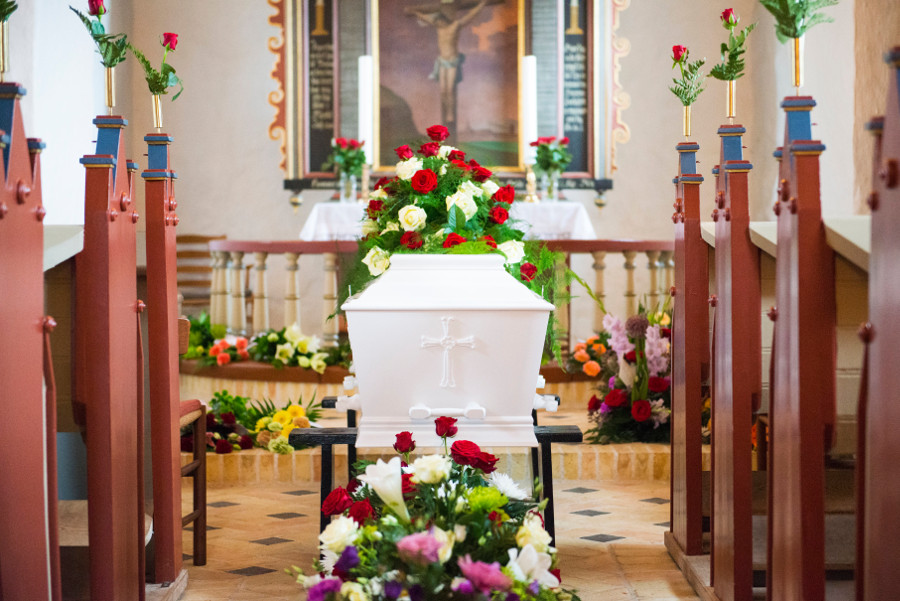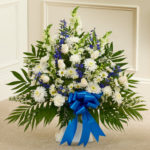 The Origin Of Funeral Flowers
Arranging and placing flowers around the deceased is and has been one of the oldest forms of mourning. This ancient activity was well documented by Dr. Ralph Solecki in 1951, during his famous excavation in the Shanidar Cave in Northern Iraq. Dr. Solecki discovered several burial sites there and uncovered pollen and flower fragments from multiple species of wildflowers that were later discovered to have been there since 62,000 B.C. Soil samples determined that these flowers were placed on the burial site, marking them as the first flowers to have been used for a funeral. This discovery was eventually noted in the Guinness Book of World Records as the world's oldest form of human ritual.
Ancient Uses Of Flowers At Funerals
While giving flowers for a funeral is a tradition that has been around for a long time, they serve a very different role today than they have in the past. Since the art of embalming has been slowly developed over centuries, flowers were traditionally used to cover the unpleasant odors of a decaying body. Depending on many factors such as the environment, condition of the body and the time at which it was buried, flowers were used in varying quantities as a way of tolerating the smell of the deceased to those who came to pay their final respects.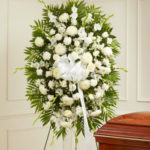 Modern Uses Of Flowers At Funerals
Today, flowers are sent to funerals for a number of different reasons. First, they are a means of expression. Since it can often be difficult for those mourning a death to put their feelings into words, flowers can act as an expression of love, comfort, sympathy and respect. Flowers also create a background of warmth and beauty, adding to the dignity and consolation of the funeral service. They create a softness, where their beauty helps balance the heaviness and sadness of death, helping us accept the loss of a loved one.
Symbolism Of Flowers At Funerals
Flowers have a spiritual significance and have always been used to symbolize the life cycle from birth through death. They represent not only love and sympathy, but also eternity and immortality. A human's life is symbolized by the fragility of a flower, where proper conditions are necessary in order for them to grow and blossom.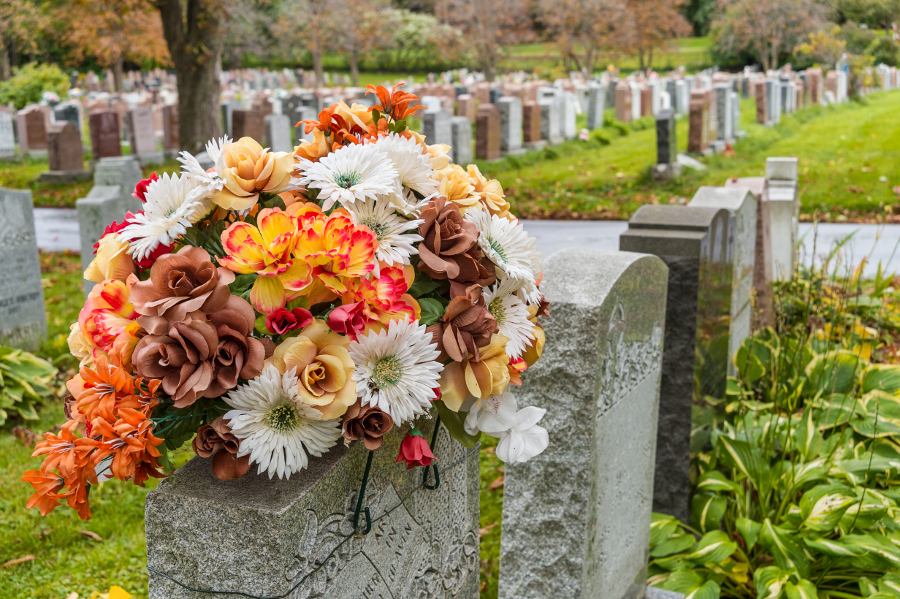 Losing a loved one is difficult and when you wish to provide comfort to those who are grieving, sending sympathy flowers can help brighten this somber time and let them know they are not alone.