You'll be hard-pressed to find someone from anywhere in the world who takes one look at a tulip and doesn't instantly fall in love with it. But the country of Holland may just take the cake when it comes to crowning the country that's most in love with tulips. Let us explain…
History of tulips in Holland
Tulips may not have originated in Holland, but that hasn't stopped them from becoming one of Holland's main exports and one of the things it's most well-known for.
It was in the 16th century that tulips were imported to Holland from the Ottoman Empire (present-day Turkey). Just a few years after arriving in Holland, tulips became the most sought-after commodity in the entire Netherlands, after Carolus Clusius wrote what's considered the first major book about the flower. At the time, tulip bulbs were worth more than gold and were sold for 10 times what a commoner made in a year. Needless to say, the time period was appropriately named "tulip mania."
Though they certainly don't outweigh gold anymore, the Netherlands is still one of the largest exporters of tulips in the world. Today, roughly 60% of the country's land is used for agriculture or horticulture, with much of that land dedicated to growing bulbs. And it's a good thing because in 2014 the Netherlands exported more than 2 billion tulips worldwide.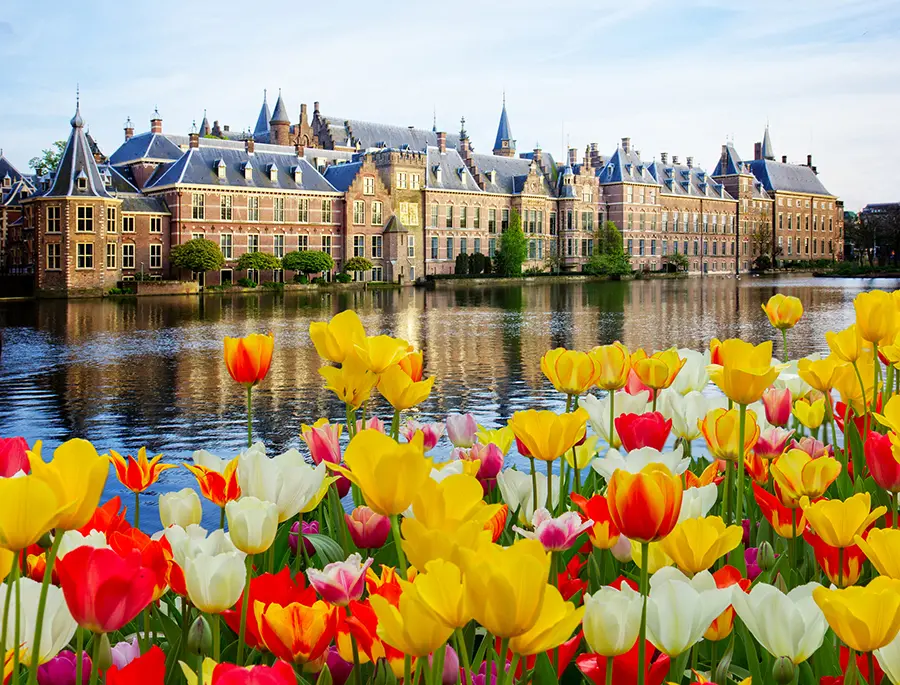 Holland, the "Flower Shop of the World"
With stats like these under their belt, it's no wonder the Netherlands has been named the "Flower Shop of the World."
Holland maintains 44% of the worldwide trade in floricultural products.
77% of all flower bulbs come out of the Netherlands, most of which are tulips.
Nearly 50% of their trade in 2015 was exclusively cut flowers and flower buds.
Of the roughly 1,800 new plant varieties that make their way into the European market every year, 65% of them come from the Netherlands.
Though they're known for their bulbs, the Netherlands also trades seeds. In 2014, the Dutch exported $3.8 billion worth of flower seeds.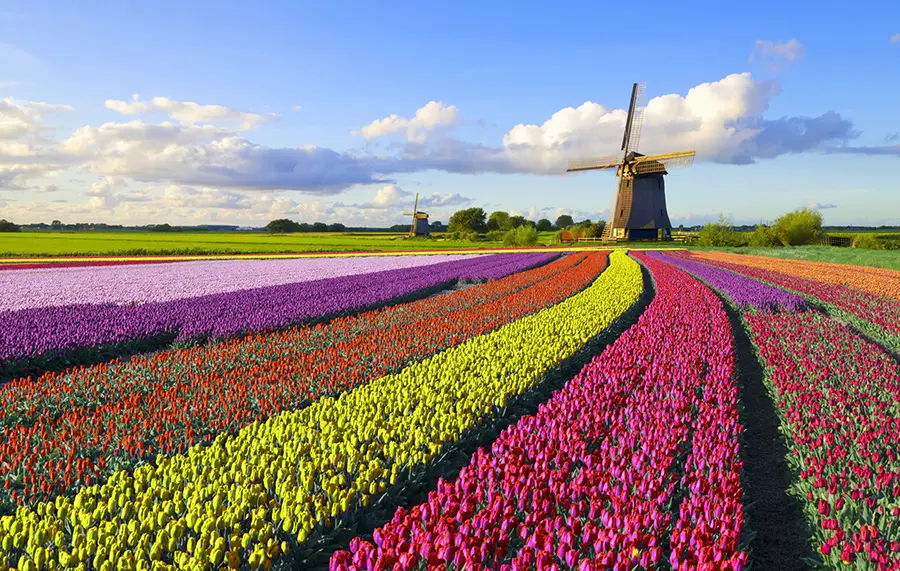 Keukenhof in Holland
While the Dutch certainly enjoy sharing Holland tulips with the rest of the world, they also make sure to keep enough for themselves. Each year, usually at the end of March, Keukenhof holds more than 800 different varieties of tulips and a total of 7 million bulbs. Needless to say, it has been called the most beautiful spring garden in the world. And if the thousands of rows of flowers weren't good enough, there's usually also a petting zoo, playground, and maze to keep children and families entertained for hours.
Can't make your way to Holland? There are plenty of incredible tulip festivals across the world to experience as we grow closer to spring.