After the long, cold months of winter, there's nothing better than swinging open your doors and windows on the first warm day of spring. That is, until you turn around and realize that sticky, yellow pollen has taken over every inch of your home.
Luckily, there are things even the most severe allergy sufferers can do to ensure they still get to enjoy the sights, sounds, scents, and serenity of spring in their home.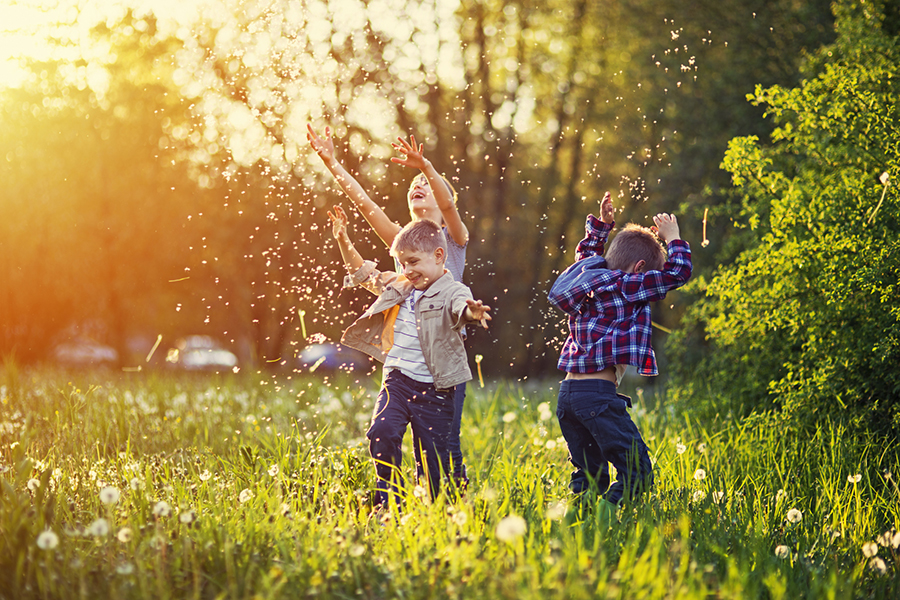 Kick Your Shoes Off
The moment you come in from a day of hiking or exploring a spring garden, wipe and take your shoes off right away. If you want to go the extra mile, hose off the soles of your shoes outside before coming in.
Wardrobe Change
If your allergies are really severe, you may even want to throw the clothes you were wearing outside straight into the washing machine and put on indoor-only clothes, like sweats or pajamas.
Choose Hypoallergenic Flowers
Rejoice allergy sufferers! There are dozens of hypoallergenic flowers that attract very little, and sometimes no, pollen, meaning even your home can be bursting with life and color this spring — not emergency boxes of tissues.
Love Your Laundry Machine
Keeping your clothes, bedding, and furniture covers clean is incredibly important during the spring, which means throwing them in the washing machine about once a week. Take it a step further and invest in a certified, allergy-reducing washing machine for year-round relief.
Track Pollen Levels
Just like you do the weather, it's also possible to track pollen levels in your area. Try to plan your spring activities in the morning and evening, when pollen levels are typically at their lowest.
Dust Morning, Noon, and Night
Before you start thinking that your spring days will be spent inside in a never-ending cleaning montage, we have good news. When it comes to pollen, it's better to dust more often than more intensely, meaning that while you should dust a few times a day, each trip around your living room's surfaces should only take a few minutes.
Say Goodbye to Knick-Knacks
The more clutter you have in your home, the more places pollen can stick to and hide. Plus, your home will be easier to clean.
Smart Landscape
Just like flowers, certain trees are more allergenic than others. If you're looking to spruce up your yard, avoid adding male maple, birch, and ash trees to your landscape. The female versions of these trees, however, are good to go!
Adjust Your Humidity Levels
Just like people and animals, dust mites and other common spring allergies need water survive, so they love a humid home. For homes without allergy sufferers, you can keep your humidity levels to around 50% or lower. If someone in your home suffers from spring allergies or asthma, you should bump humidity levels down to about 30%.